My family and I decided to do a 1397 mile road trip to visit our extended family in Northern California over the 4th of July weekend and had the opportunity to use the 2019 Chrysler Pacifica Hybrid Limited for our drive. We, 3 adults and one cute little baby, 11 months old were ready for a typical trip with long boring roads and the typical uncomfortable vehicle issues…were we wrong!
Recently I went on a summer trip with my 11-month-old son Liam. This was our first road trip where he was beginning to get engaged, look around and see the world. We traveled in the new 2019 Chrysler Pacifica Hybrid Limited and took on 1397 miles in 5 days. We wanted to use the 4th of July holiday to visit family in northern California so they could all see our little bundle of joy.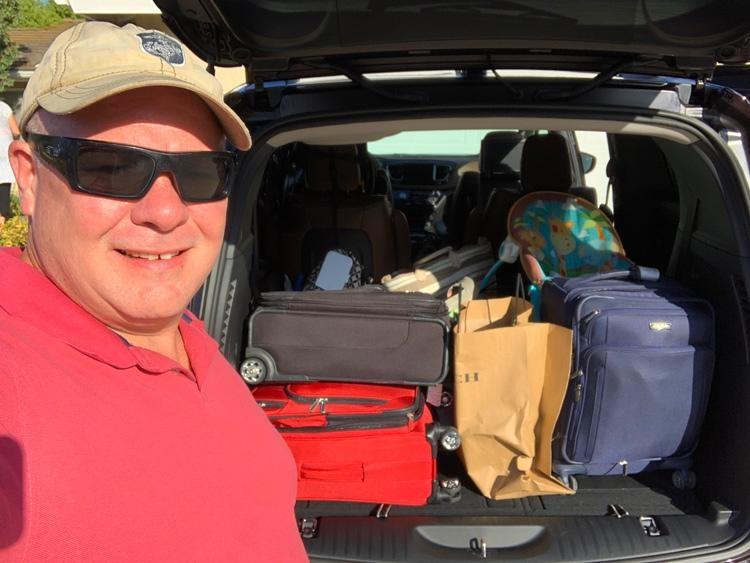 First, our Pacifica Hybrid Limited was a joy to pack. Traveling with adults is easy. Pack the suitcase and throw it in the van. The baby has thrown a wrench into this mix with all his unique needs. We had to pack toys, a pack and play, chairs, blankets and of course the infamous car seat! The Pacifica handled all these needs without batting an eye with its 140.5 Cubic Feet of cargo space! We folded the read seats down and piled it all in. Speaking of space, one of our adults is 6' 2" and even with the front seat fully back we had plenty of knee room in the 2nd-row seats.
The night before the drive we plugged the car in to or household 110-volt outlet to charge it. While a household 110-volt outlet will charge the battery slowly compared to other options, this gives casual users a great option to save money while gaining flexibility! The Hybrid will take you about 33 miles on one charge and will regenerate some during your drive. As you can see on the photo, with only one charge and the rest of the trip being normal driving, we got a total of 264 miles of hybrid use! When you combine the gas engine and electric motor, the Pacifica hybrid has a total range of 520 miles!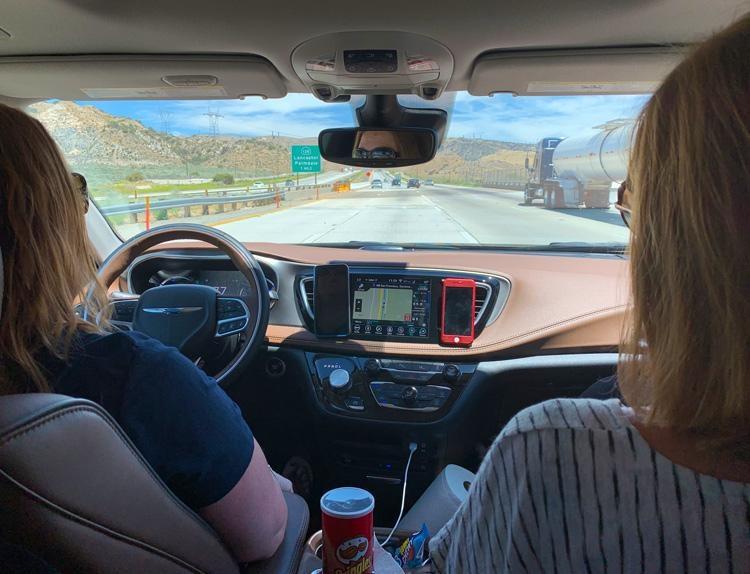 While hybrids have had a bad name in the past, this one is quick and fun to drive. The gas engine is a 3.6lLV6 which actually had some oomph when passing. We found it to easily keep up with the California freeway traffic speeds with no problem and still get great MPG. While we didn't have a trailer, when equipped with the towing package, it is able to tow up to 3,600 pounds.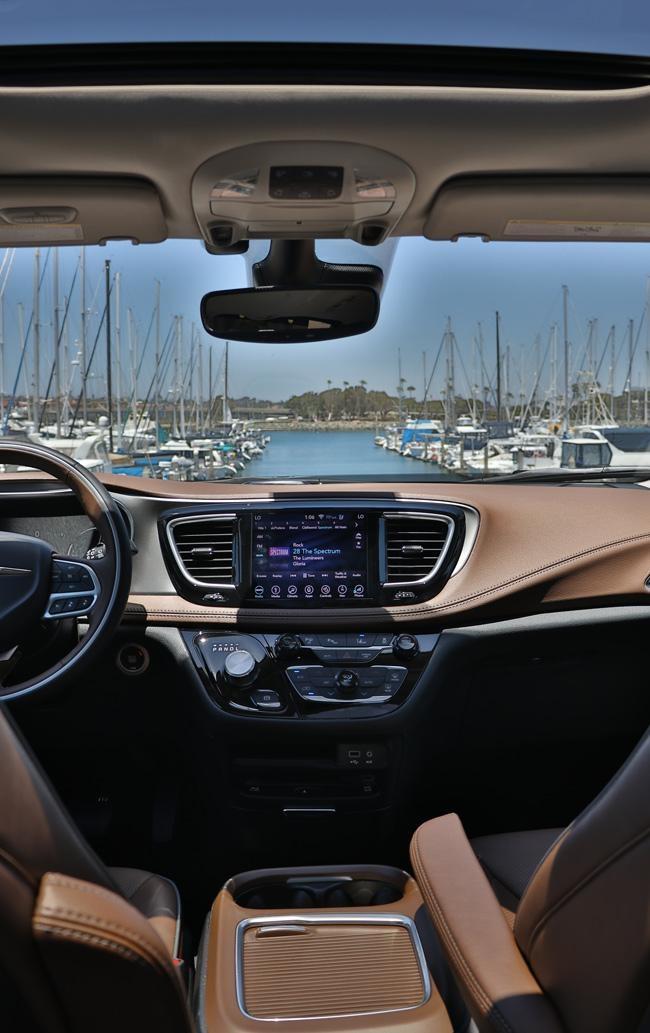 The Pacifica was loaded, we played with all the technology both for the driver and passengers. The driver's tech was new to both of us. We both liked the adaptive cruise control and lane departure are amazing drivers' tools that help on the long stretches of freeway. The entertainment system was amazing! We were fighting to decide who got to sit in the 2nd row since they were able to watch movies. The options to watch video run from DVD, Uconnect® system and HDMI!
The Pacifica is a great minivan to road trip in. It's comfortable, lots of cargo space and easy to drive. This was my first hybrid to drive and I enjoyed the convenience of plugging it into my 110-volt household outlet. The 3.6l V6 engine was able to cruise the long freeways easily and had great MPG, we averaged 28 mpg overall through freeways and heavy traffic.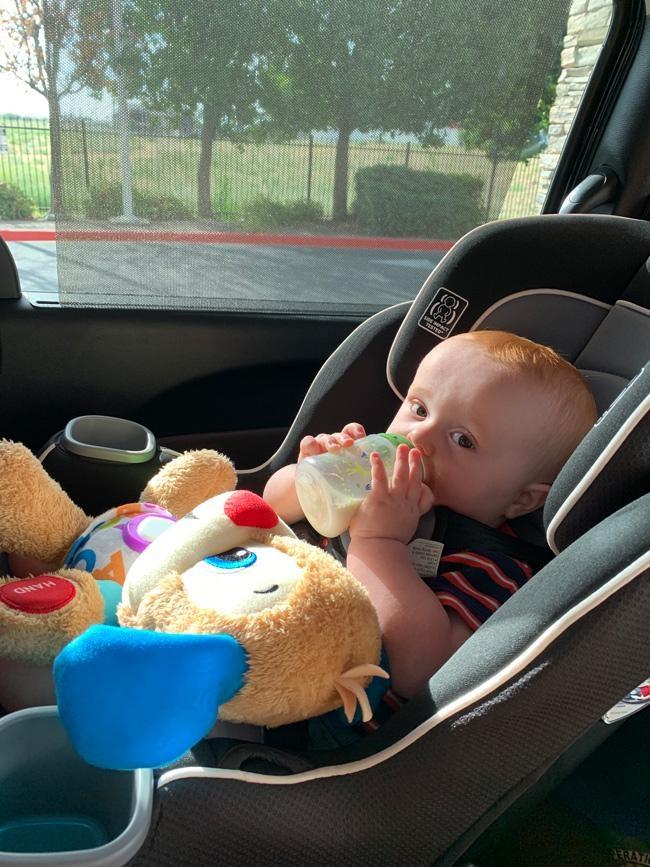 While driving, my son enjoyed looking out the rolling countryside, we were able to keep him cool with the 2nd-row individual air conditioning controls. We also were able to play his favorite songs like Baby Shark, and the muffin man over the impressive harman/kardon sound system. The Pacifica comes equipped with the Uconnect system that made Bluetoothing our phones to it a breeze.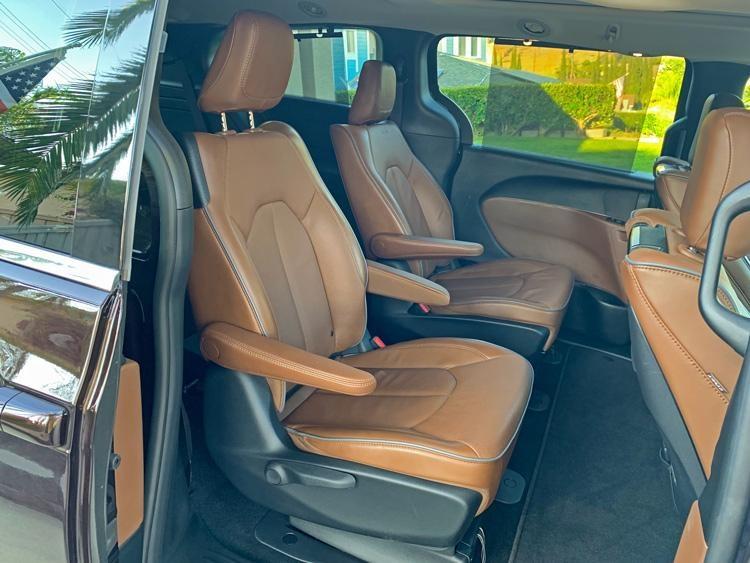 The powered sliding doors made loading and baby access so easy. Since the sliding doors can open using the remote, I didn't have to fumble with find a door handle when carrying Liam.
The amount of usable space in the minivan was amazing. We were able to locate our critical supplies like a diaper bag and toy bag by his seat so that they were in easy arm access to get him what he needed when he wanted it.
We loved the Pacifica and its ability to adapt to our ever-changing needs. It's a gas saver when driving locally and on the freeways, it can haul a family with all its traveling needs, and it does it with class with its modern style and interior comforts.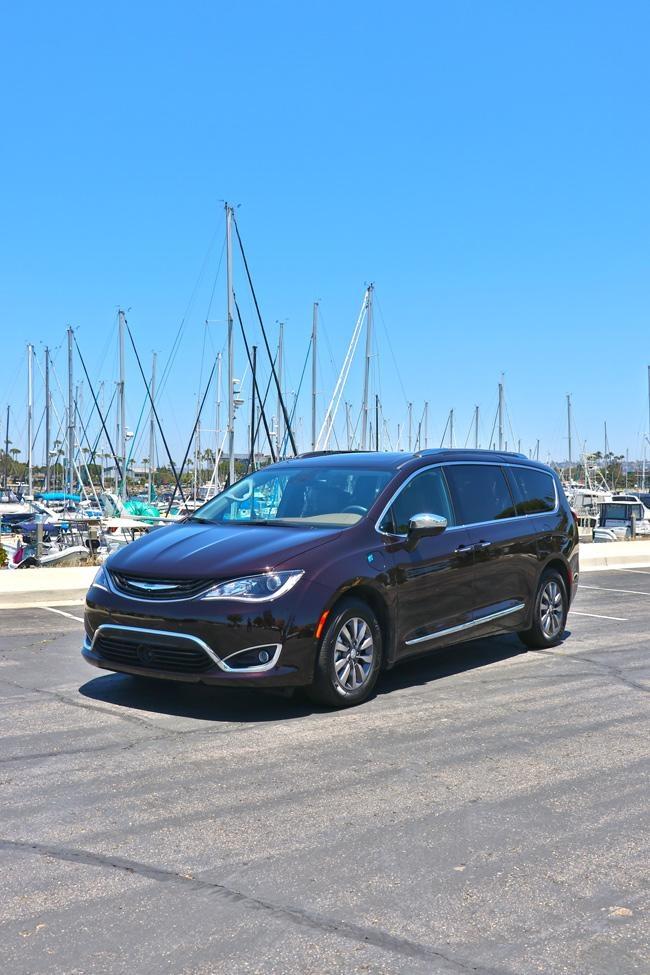 The 2019 Chrysler Pacifica Hybrid has an MSRP starting at $40,245 and as driven $50,005 sticker price.
At the end of the trip, we all agreed that today's Pacifica is not like our parent's minivan. It's refined, comfortable and practical!