Ok, so this is a bit silly perhaps but in an era - at least short term - where gas prices have been knocked back down, the argument for why you should invest in an electric vehicle is a bit tougher to make. Don't get me wrong, I LOVE the Bolt EV. It's a great car and electric vehicles are absolutely the future of personal transportation. However, in a time where eliminating touchpoints and reducing anxiety is more important than cost - here's one more reason I love EV's like the 2020 Chevy Bolt.
Simply put - you can operate the Bolt EV without ever having to go out to a gas station. That means no more touching dirty pumps, worrying about standing 2-3 feet from the guy filling up across from you, and no more having to go into the gas station because they pump refuses to push out a receipt.
That may seem silly to some but this is a big deal to others. My wife still refuses to get out of our normal car at a gas station and while I am willing to, it was never a pleasant experience.
Even in the best of times circa November 2019, gas stations are just a pain in the butt!
With the Chevy Bolt's 259 mile battery-only range, that's enough to do pretty much anything you'd want to do around town and maybe even forget to plug it in at home for a day or two.
This was my first car review since quarantine so I was a bit nervous. Frankly speaking, I haven't really ventured out in any vehicle since March's road trip to Vegas. With long-distance trips out of the question and most of the off-road parks closed, I'm excited to take a look at some vehicles like the Bolt EV which are great around town but we wouldn't always give love and attention to.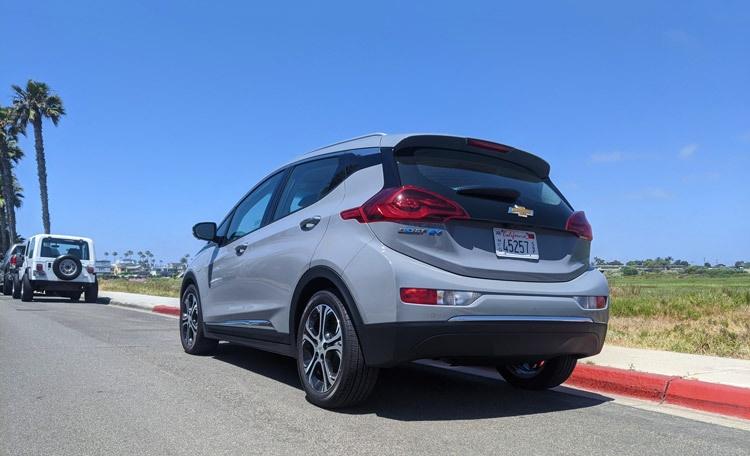 Range anxiety is still real and the Bolt isn't perfect in this regard but unless you are like me who lives in an urban loft with no plug to connect it to at home, this issue is almost completely resolved.
We aren't used to thinking of "range" when it comes to our cars since gas stations are pretty much everywhere you'd ever need to go. With an EV though, it's a very real concern that is quickly being worked out. As a result, I'm not sure that any EV is going to be a great road tripping vehicle but I wouldn't look at a Kia Niro or Toyota Corolla for a road trip either.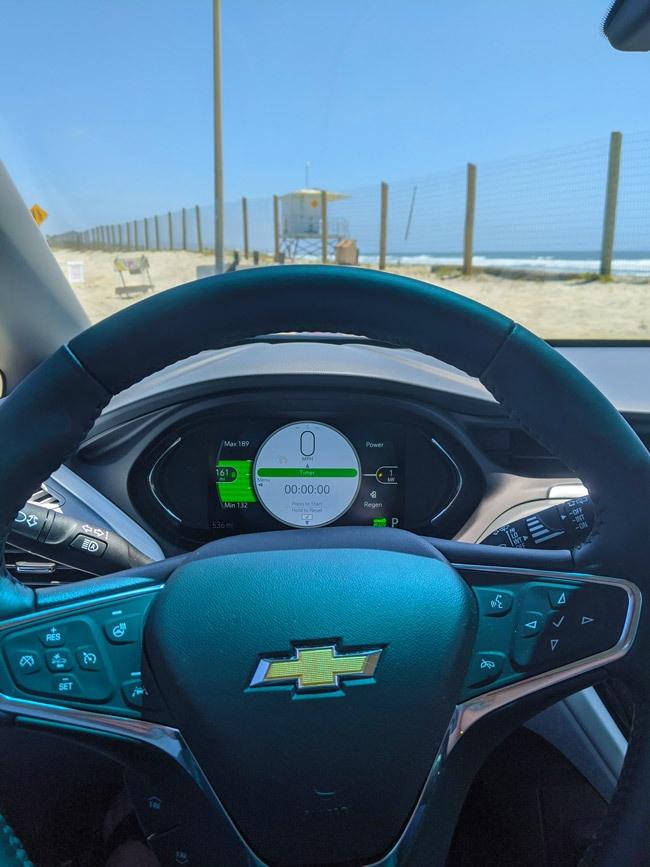 However, I absolutely love the driving experience in the Chevrolet Bolt EV. It has smooth, rapid acceleration that you can modulate to tear off the line, or slowly and steadily accelerate while conserving electricity. It's your choice and both the instrument panel as well as the entertainment screen's apps provide excellent feedback as to how your performance is affecting the range. For instance, here I am with about 2/3rds of the battery charged. I can potentially achieve 189 miles distance or 132 miles but the system is telling me I have roughly 161 miles based on my driving pattern.
With the exception of a slightly longer range, moving from 238 to 259 miles, the car is still fundamentally the same as what launched in 2017.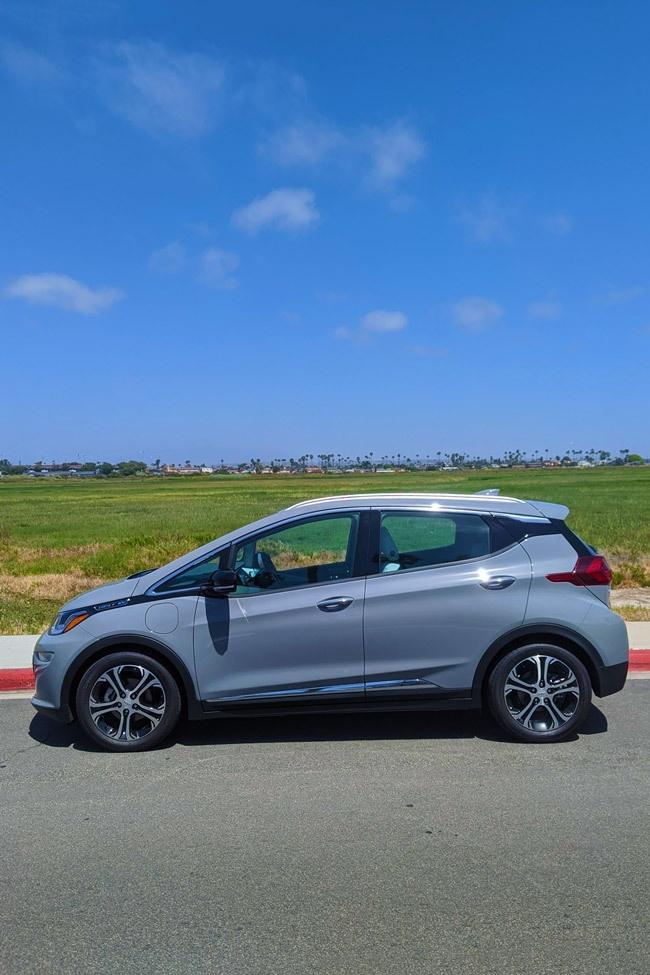 This is a really fun car and it is absolutely the best EV that I have tested so far. Across multiple opportunities to drive the Bolt EV, it has never disappointed.
However, just as the Bolt was the first EV that I felt comfortable driving and enjoying as simply a "car" and not an "EV car", it is ready to evolve.
There are features, or lack of features, that I feel keeps the Bolt back.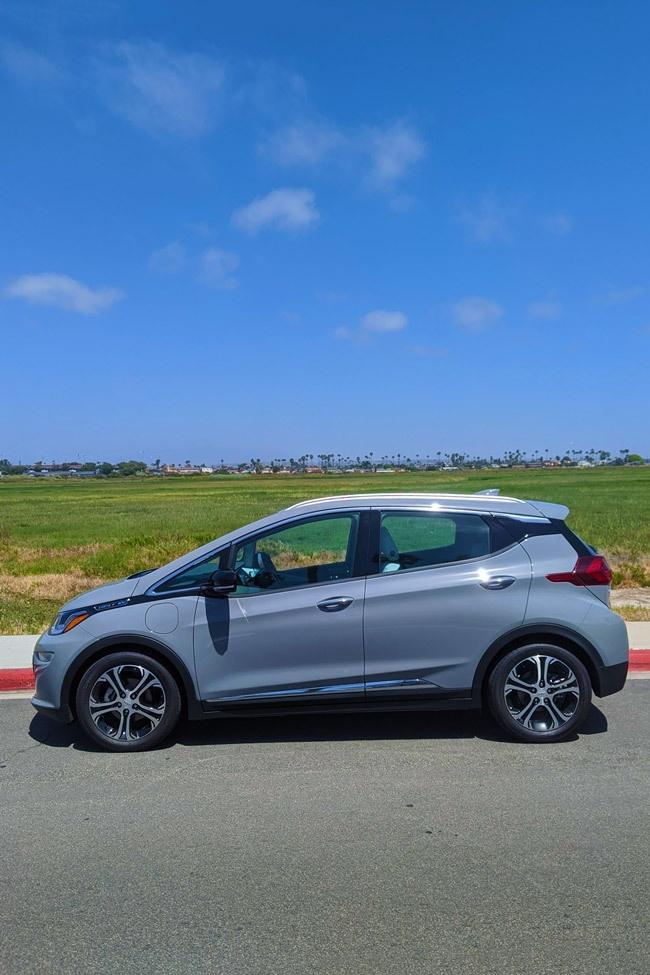 Specifically, at a starting price of $36,620 and the government EV subsidy having expired, the Bolt EV is a nearly $40,000 vehicle ($41,895 for Premier as we drove). However, there isn't even an option for a sunroof!
That might be a silly thing to worry about and the reasoning is clear - EVERYTHING in the Bolt has been optimized to eek out one more mile of range over a competitor. However, it would be nice to have an interior that matched the rest of the vehicle. Instead of feeling like a $40,000 vehicle, it is overly plastic and utilitarian compared to being more luxurious and comfortable.
Like the Nissan Leaf, I feel like this represents a fall back to utility over comfort that appeals to an "Electric Vehicle" buyer ... not a "Car Buyer". However, it is still the best out there when you take everything into consideration and I'm always happy to take it for a spin when Chevy's PR team asks if I want to borrow one!