Sea Pines Resort, opened more than 50 years ago, has been, and continues to be, the ultimate golf destination in Hilton Head, South Carolina.
With exceptional lodging options, combined with 3 world-class championship golf courses, the traveling golfer has been singing the praises for Sea Pines Resort since the very beginning, receiving several awards and heralded as one of Golf Magazine's Premier Resorts for 2016-2017.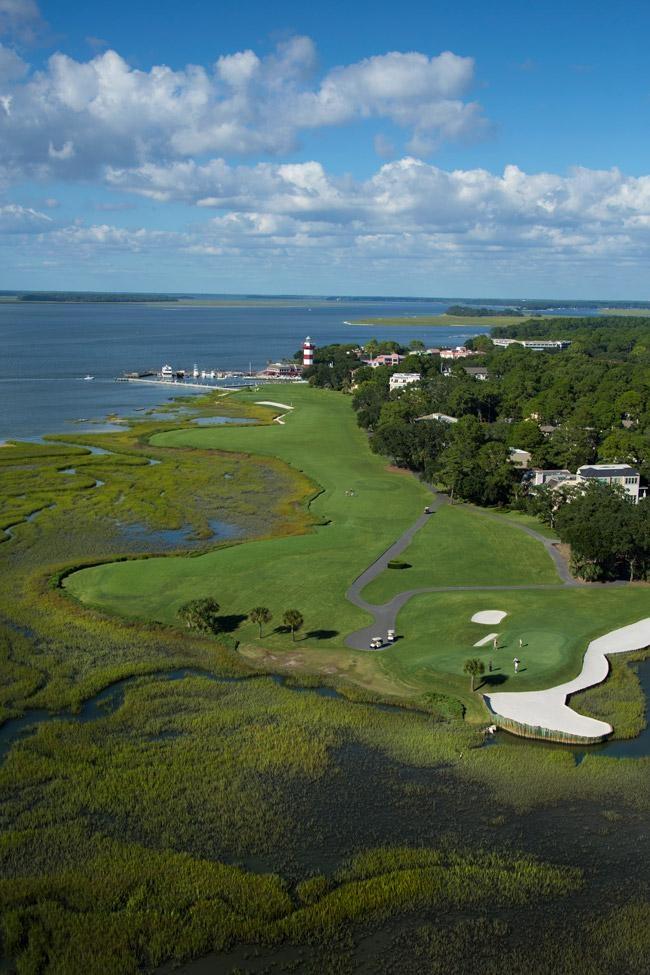 Harbour Town Golf Links
Excellent golf has been a mainstay at Sea Pines Resort, starting with Pete Dye's world-renowned Harbour Town Golf Links, which has been a staple of the PGA Tour's RBC Heritage every April,the week following The Masters. To say the least, Harbour Town Golf Links and Sea Pines Resort is one of the favorites to the Tour's best golfers, not only for the quality of golf, but because of the relaxed nature and ambiance, especially following a grueling test each year at Augusta National.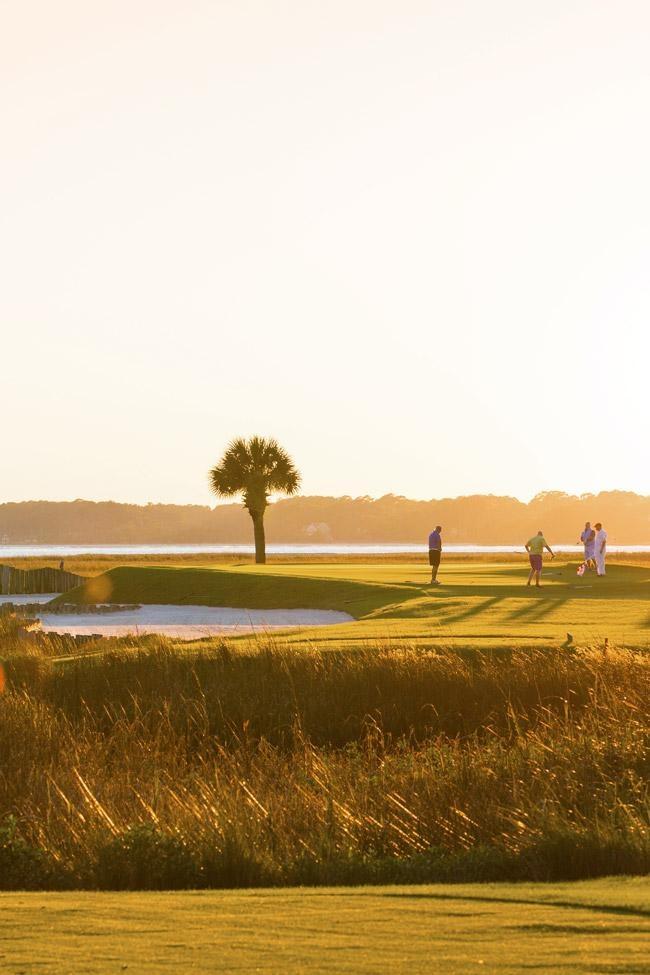 Pete Dye's Harbour Town design has, and will continue to, withstand the test of time and evolving technology as there is a premier placed on imagination and shot-making, rather than brute force and power that many of the PGA Tour's weekly stops focus on. This design feature is not only what makes it appealing to the world's best golfers, but also to the average golfer that would like to test their game in less daunting and intimidating circumstances as what longer golf courses pose to them.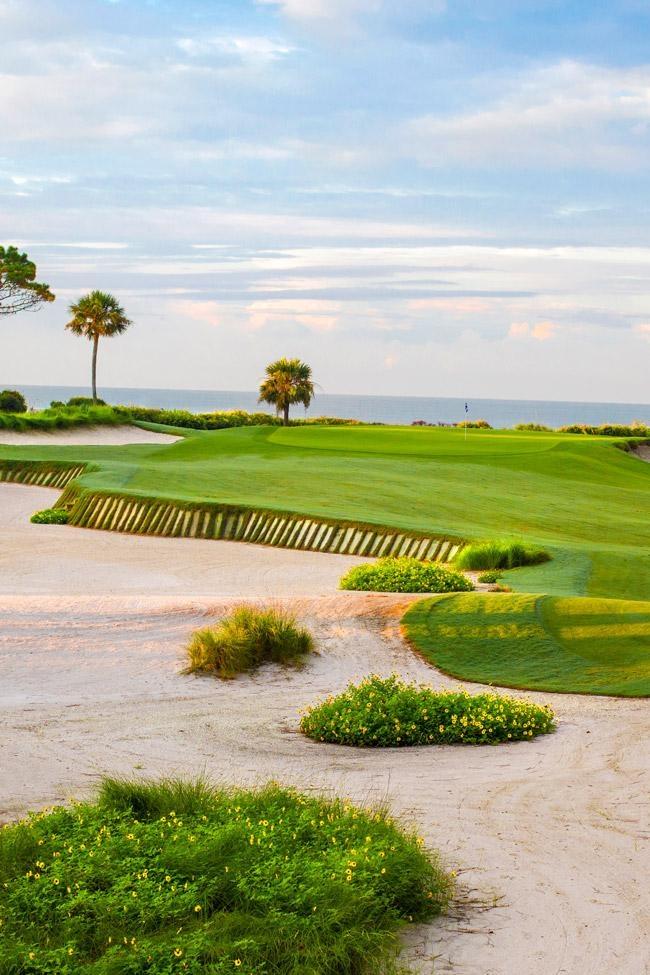 Atlantic Dunes by Davis Love III
In recent years, formerly known as the Ocean Course at Sea Pines Resort, Atlantic Dunes by Davis Love III, following a complete reconstruction, has vaulted to the top of many golfer's favorite golf courses in South Carolina. Albeit a player-friendly golf course compared to Harbour Town Golf Links, Atlantic Dunes is a wonderful and enjoyable test of golf. Certainly, a favorite among golfers visiting the resort, often wanting to play it more than just once.
Love, a 5-time winner of the RBC Heritage, was the obvious and perfect choice, along with his brother Mark, to lead the resurrection of Atlantic Dunes. The goal? To add more shot value and enhance the scenic surroundings for an overall better golf experience.
The strategic design features the enhancement of the natural sand dunes, as well as additional dunes that compliment the overall design.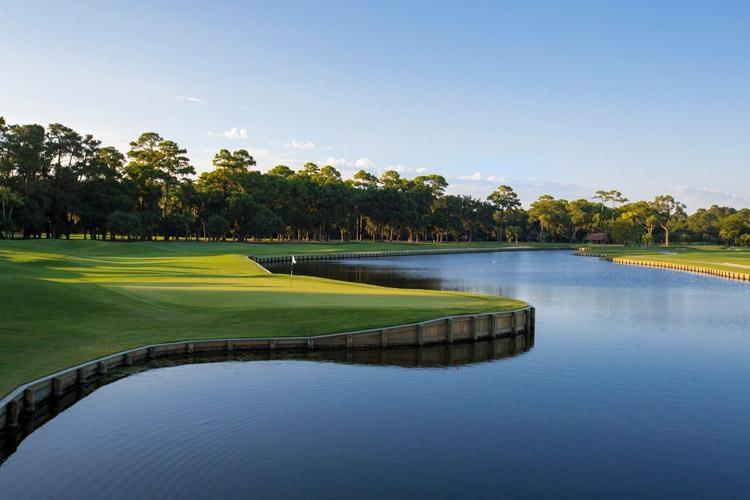 Heron Point by Pete Dye
The third golf course at Sea Pines Resort—Heron Point by Pete Dye—has undergone recent renovations as well, with "the man" himself supervising the recent modifications. The objective? To make the course more player-friendly, which often goes against Dye's underlying beliefs of "golf was not meant to be fair." The result? An award-winning transformation that golfers continue to rave about.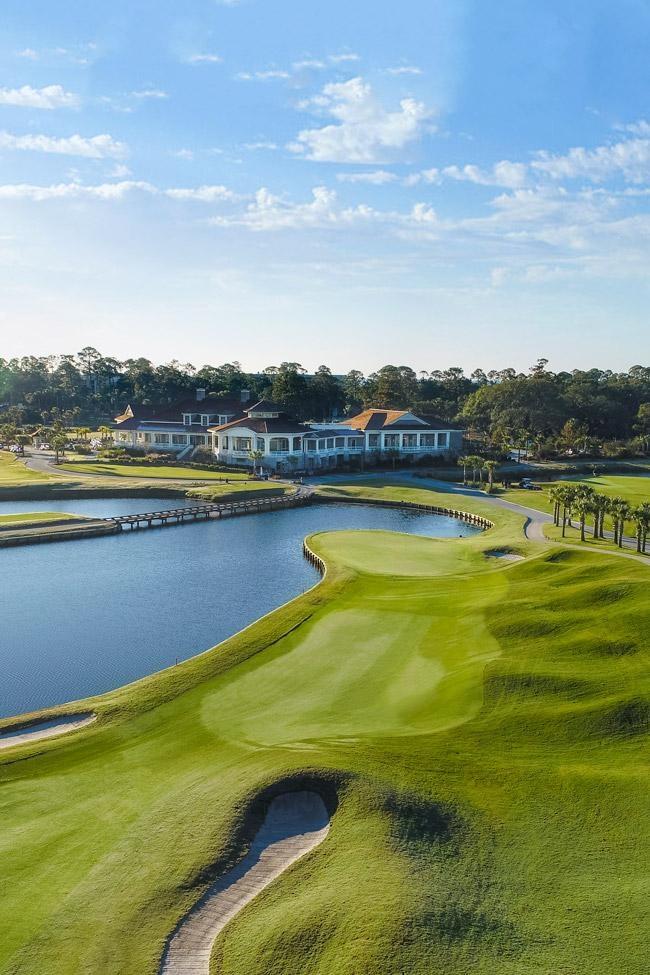 Playing out from 7,000+ yards from the back tees, and much shorter ranging through the seven sets of tee blocks on each hole, the course prominently features a combination of risk-reward with both long and short holes, with, in typical Pete Dye fashion, moving away from and towards the many hazards on the golf course.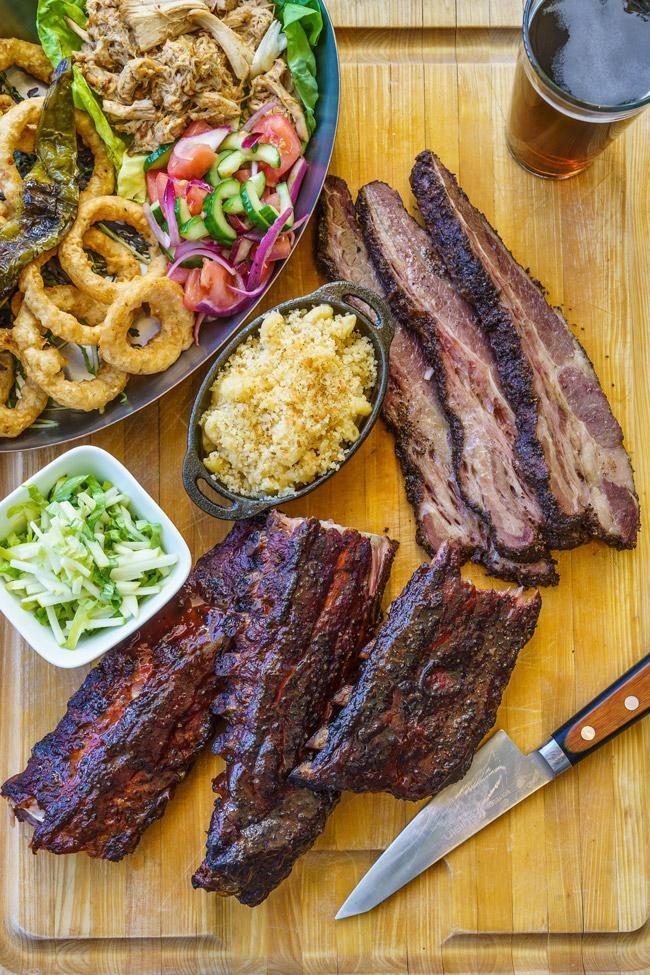 Don't Forget BBQ and Their Very Own Beer - Lighthouse Blonde!
No guys weekend golf trip is complete without meat and beer. Sea Pines Resort has plenty of dining options including Fraser's Tavern for All American grub to waterfront dining at the Quarterdeck right next to the famous Plaid Lighthouse.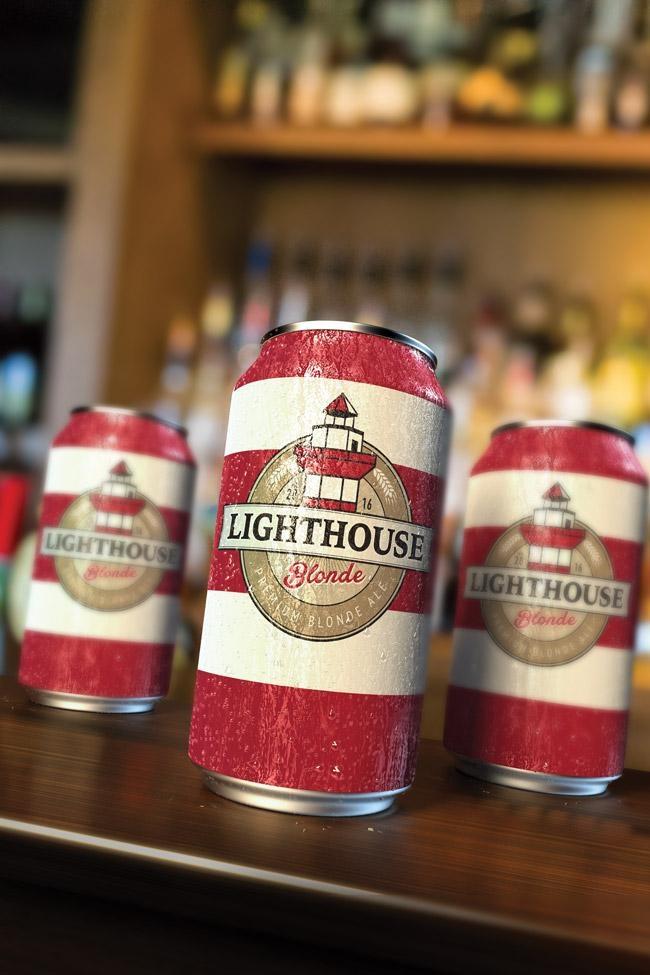 Golf Trip Junkie Can Help You Create An Awesome Sea Pines Golf Package!
Peaked your interest? To learn more about the great golf and packages at Sea Pines Resort, the team at Golf Trip Junkie is always available to help out. The knowledgeable and friendly Golf Team will help you and your golf companions create a first-class, memorable golf vacation. Contact us today at 877.634.0790.
Images Provided by Sea Pines Resort