The third installment of the Guardians of the Galaxy franchise is finally here and it's living up to all the hype. Guardians of the Galaxy Vol. 3, directed by James Gunn and starring Karen Gillan, Chukwudi Iwuji, Drax, Mantis, Groot, and Adam Warlock follows our beloved characters on their journey as they explore Rocket's origin story while facing a villainous High Evolutionary. The visuals are incredible, the cast chemistry is amazing, and the score really ties together this great film. Let's dive into this review to see how Guardians of the Galaxy Vol. 3 did at box office and what made it such a success!
Plot Summary
You'll find yourself in the midst of an action-packed journey filled with unexpected darkness, juicy themes and plenty of heart as you follow Rocket's origin story in Guardians of the Galaxy Vol. 3. The story structure follows a tried and tested formula: an ensemble cast of misfits coming together to save the universe, each character having their own arcs that are resolved by the end. But it also adds a layer of moral themes, such as control and expectations, that help add emotional heft to the proceedings. The core focused around Rocket's trauma is rock solid and acts as an emotional anchor for viewers to latch onto while characters come and go throughout. Ultimately, Guardians finish their story with humor, heart - and well-earned answers for everyone involved - giving fans closure for this mismatched family.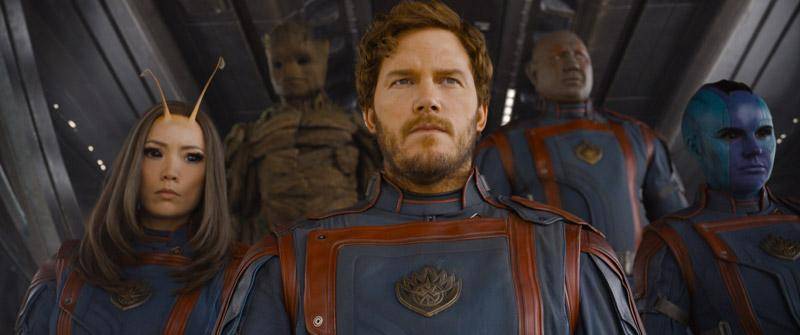 Visuals and Cast
Spectacular visuals, from a living organic space station to cyborg-animal henchmen, these combine with the incredible chemistry and soulful style of the cast to make this movie unlike anything else. The use of special effects is remarkable, as every scene pops with vibrant colors and eye-catching detail. From Mantis' home planet to the High Evolutionary's laboratory, it was truly a visual feast.
The cast dynamics are also noteworthy. Karen Gillan (Nebula), Chukwudi Iwuji (Adam Warlock), Drax, Mantis, Groot, and Adam Warlock all bring their unique energy to create a powerful ensemble that can handle any situation thrown at them. The chemistry between them is electric and it's clear that they had fun on set creating these characters together. Each one brings something different to the table yet still manages to remain cohesive in their mission as Guardians of the Galaxy Vol 3.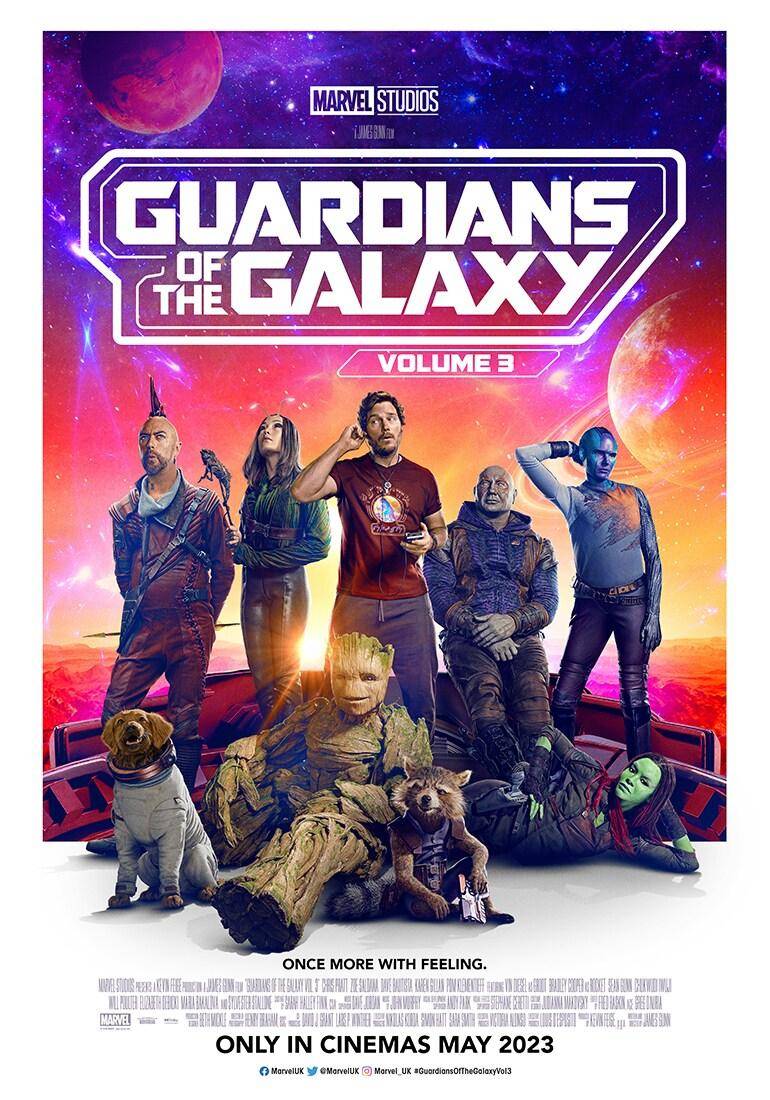 Reception
Critics praised the film for its emotional depth and thrilling action, with many noting how it skillfully wrapped up the misfits' story with humor and heart. The movie received near-universal critical acclaim, and audiences around the world praised it as a satisfying conclusion to their story. Movie reviews were overwhelmingly positive, citing its great visual effects, incredible cast chemistry, thoughtful themes of control and expectation, and well-earned answers and closure for the characters. Box office performance was similarly impressive; Guardians of the Galaxy Vol. 3 earned $114 million in North America and $282.1 million globally. It's easy to see why this movie resonated so strongly with fans; its blend of action-packed thrills, emotional depth, and fun characters made for an unforgettable experience that's sure to live on in fans' hearts for years to come.
Conclusion: Go See It!
My experience with Guardians of the Galaxy Vol. 3 was everything I wanted and more – industry leading visuals, incredible cast chemistry, a riveting plot, and of course, a great score.
Watching the film felt like taking a journey through space, discovering new worlds and cultures along the way. The relationships between the characters were so strong that it felt as if they truly were guardians of our galaxy – looking out for us all in times of need. With its success at the box office, it's clear that this third installment has solidified its place in cinematic history forever.