The last time I rode in a Jeep Wrangler was during college, it was a beast of a car - cramped, bouncy, and generally closer to a tool than an enjoyable experience. That's all changed, but the Jeep Wrangler is still as capable as ever and that's a very good thing! Thank you Jeep for letting me borrow this amazing car for an adventure I won't be able to ever forget.
2016 marks the 75th anniversary of Jeep and so this is a continuing series where I got a chance to check out three very different interpretations of what it means to be "Jeep". Previously I wrote about my experience with the Jeep Renegade and stay tuned for my review of the Jeep Grand Cherokee.
For this adventure, we headed out into the California desert to test it out on some sand, loose rocks and a bit of hill descent. The Anza Borrego Desert provides a great opportunity to explore and learn since there is a variety of terrain ranging from shelf roads with steep drops to rock crawling and plenty of sandy washes. Being a novice off roader, sadly I didn't have the comfort level with a borrowed vehicle to push things to its true limit. Instead, what I was looking for is what can this vehicle do what I want, without being challenged and how comfortable can I be while doing it. To put things in perspective, the week we spent in the desert averaged daily highs above 115 degrees and our journey included a mixture of terrains ranging from paved switchbacks to washes with deep sand.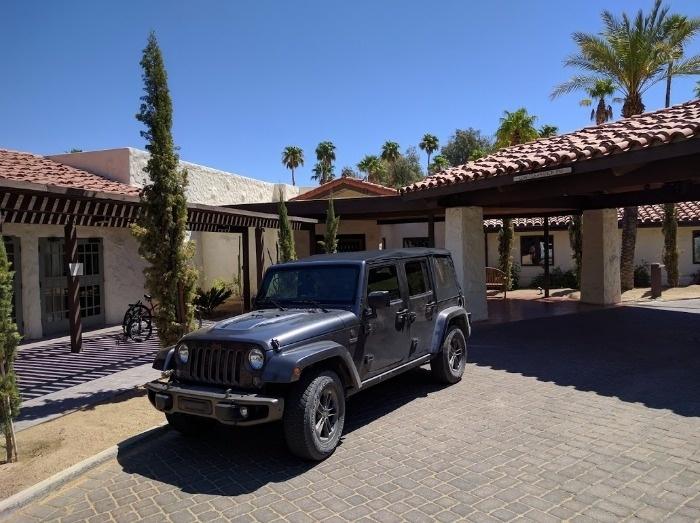 Test One: Comfort On the Road
The Jeep Wrangler Unlimited Sahara 75th Anniversary Edition that we were driving is a far cry from that experience I had 20 years ago. Today's Jeep is as comfortable as any other SUV on the market, though there certain amenities missing such as rear-view cameras since it is equipped more like a truck than a car. However, despite that suspension and handling felt very good both at highway speeds and on mountain roads with switchbacks on our way to La Casa Del Zorro.
While a hard top would be ideal for long road trips at high speed, the windows were also a far cry from the plastic ones I remember from years ago. However, even still, the canvas top and plastic rear windows did flap a bit in the wind. Seats, climate control, visibility, and sound system were all excellent and sufficient that I would be comfortable owning the car as my primary driver. This realization was unexpected since prior to this experience looked at it as a "toy" for weekends only.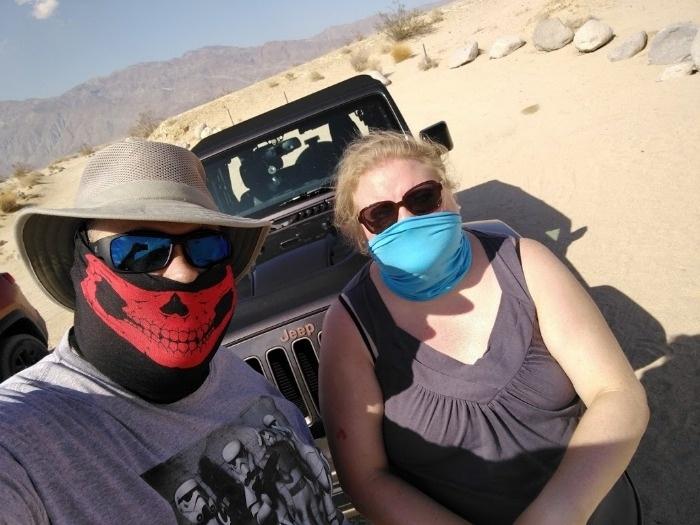 Test Two: Comfort in the Heat
OK, so nothing is going to be fully comfortable in 115 degree heat in the middle of the desert. However, the Jeep Wrangler took it in stride and with the AC pumping at full blast kept us comfortable. My only regret was that I should have kept the back flaps closed as we got the inside pretty covered in dust - oops!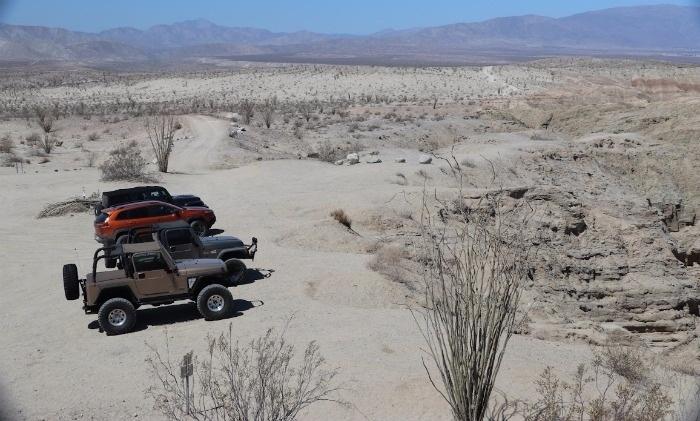 Test Three: Off Road Capability
I can't say for absolute certainty where the upper limits of this vehicle are, but I know I didn't test them. One of the days, we met up with two guys who were also in Jeeps. They had more experience than I did, and I was amazed at what this vehicle was able to accomplish. Where I was cautious to move forward, they sailed through without trouble while heading down a steep drop with loose sand.
This sense of community followed us wherever we went. At the gas station, at the diner, on the trail ... we were all friends - simply because we all had Jeeps.
For me, not once did I feel like I was even challenging the car - even though we cruised through deep sand and crossed medium sized rocks.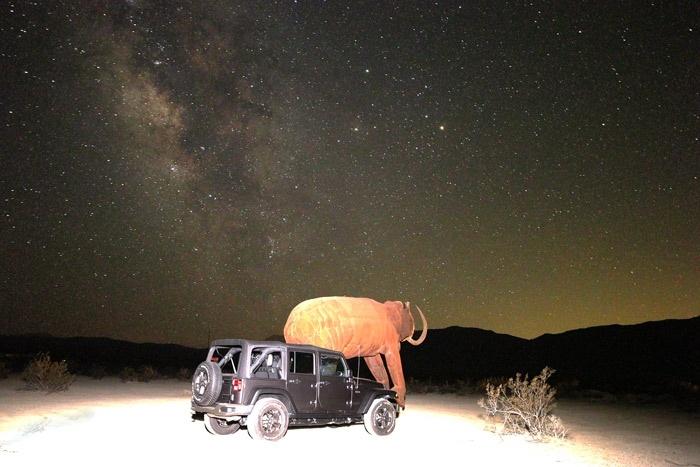 Test Four: Fun
This is completely subjective and some vehicles are simply designed to be used for utility. There's nothing wrong with "just being another SUV", but sometimes it's nice to have a car that inspires you to want to explore and experience new things. That's what the Jeep Wrangler represented to me during this experience and that can never be discounted!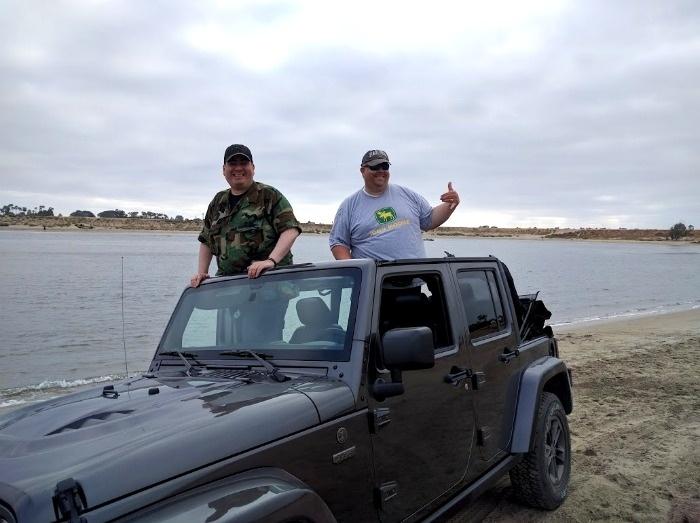 Back in San Diego, it was time for one last bit of fun at the beach before handing the keys back over to Jeep. The thing I like about it is that depending on how you configure it, the Wrangler goes all the way from a pure utility vehicle to a rock crawling beast to a luxury car that you wouldn't feel uncomfortable driving around town. While the price range is similarly dramatic ($23,99 for the 2-door Wrangler up to just under $50,000 for a fully loaded Rubicon), that's to be expected.
Simply put though, the Jeep Wrangler Unlimited is an amazing car. Like it's cousins over at Dodge it's not "just a car" - It's a lifestyle and one that I look forward to experiencing again soon.