There's no right or wrong time to visit the Land of the Long White Cloud. However, if you're dropping into the country during winter, you'll find a spectacular landscape carpeting in a thick layer of snow. This throws up all sorts of possibilities for outdoor activities, particularly for those who want to get their heart pumping and adrenaline spiking. Here's our pick of the five best things to do in winter for adrenaline junkies.
Skiing in New Zealand
Perhaps the tamest activity on the list is hitting the slopes. There's plenty of resorts across the mountainous South Island to indulge in a little skiing or snowboarding. Don't worry if you've never tried it; there's a variety of runs for all skill levels and you could always nab lessons with one of the expert ski instructions. Popular resorts include Mount Hutt, Cardrona, and Treble Cone in the Wanaka ski fields.
Skydiving in New Zealand
While you might be waiting a little longer for clear skies, nothing gets that adrenaline pumping quite like leaping out of a plane and hurtling towards earth at more than 200 kilometres an hour. Once the chute is open, you'll slow down enough to be able to take in the snowy scenery of mountains and coastline. Don't worry, you won't be going alone. You'll be joined by an expert skydiver who takes care of all of the controls leaving you to enjoy the experience. True adrenaline junkies who can jump solo won't have trouble finding places to indulge near Auckland, Rotorua, Christchurch, and Queenstown, among others.
New Zealand Snowmobile Tours
If you've had your fill of skiing and snowboarding or it's not your bag, consider trying snowmobiling. The snowy mountain trails on the South Island lend themselves perfectly for hurtling along on snowmobiles. Petrol heads can't fail to like weaving around the forests and trails at more than 50 kilometers an hour. It's best undertaken with guides who know the trails like the back of their hand. Just remember to wrap up warm!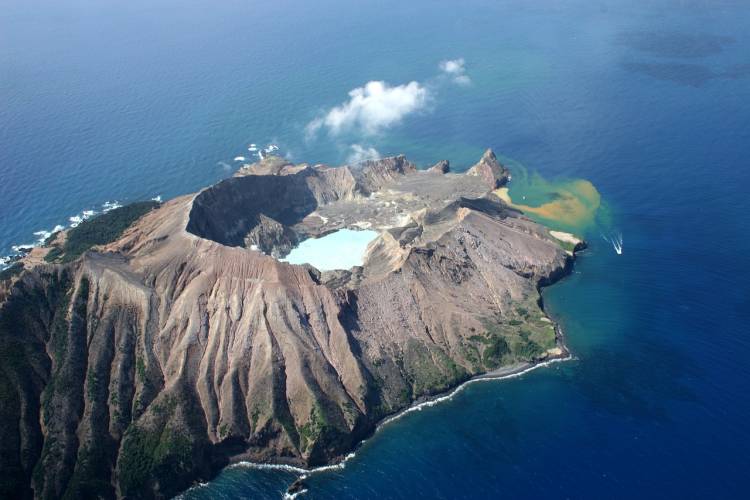 Hike on an Active Volcano
If you're an outdoorsy type, getting up close to a mighty volcano is one of the most exciting adventures you can have. Join a guide and go hiking up through the snowy forests to get up close to roaring steam vents and pits of bubbling mud. One of the best places is White Island which lies in the Pacific Ocean some 100 kilometers or so from the North Island. Once you've hiked across the island, you'll come to the crater which spans several kilometres and is surrounded by 300-metre-high cliffs.
Heli-Hiking on a Glacier
Those with deep pockets can opt for one of the glacier heli-hiking adventures, a double-whammy for adrenaline junkies. First, you'll board a helicopter to for spectacular flight over the mountains to Franz or Mount Cook dropping down at a spot inaccessible in any other way. You'll then begin an exciting two-hour hike across an icy glacier exploring snowy caves and crossing crevasses with your guide. It's one of the most awe-inspiring, albeit expensive, adventures you can take.