Aside from times when I need a full shoe - hiking, factory tours, formal dress occasions I usually wear flip flops. Here in San Diego that's pretty much a year-round footwear option and I like the casual easy to take on and off nature of it. In the winter however, it isn't the best option and that is especially true when it's cold and raining. So when Florsheim offered to send me a pair of their new Java "Nylon Moc Toe Slip On" shoes I was excited to check them out.
These shoes have now become my go-to choice for winter footwear as they are incredibly comfortable and offer all of the flexibility that I enjoy with flipflops but are far warmer and much more functional when walking on wet streets.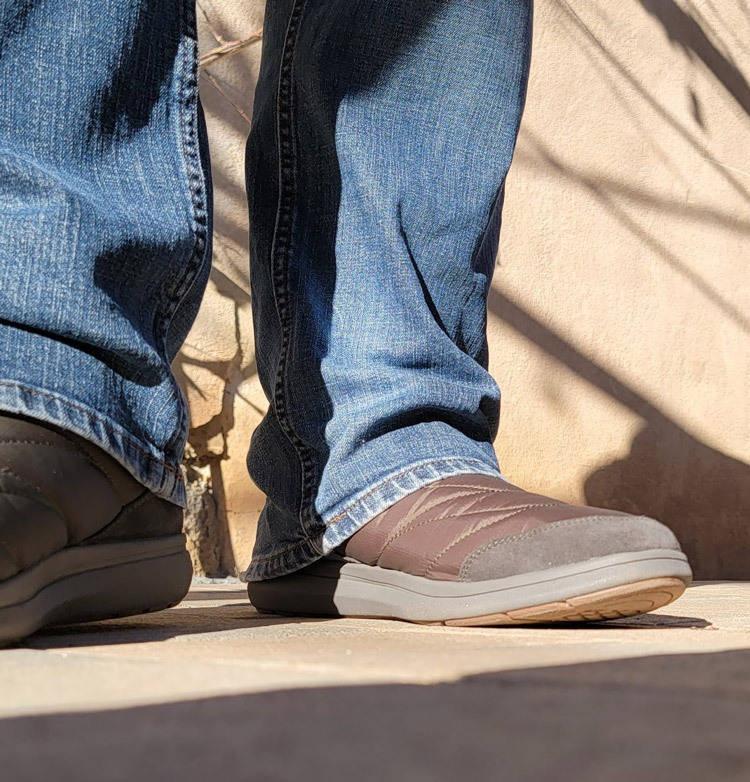 They are also much more comfortable for driving and casual outings like I did recently to one of my favorite wineries here in San Diego - Forgotten Barrel.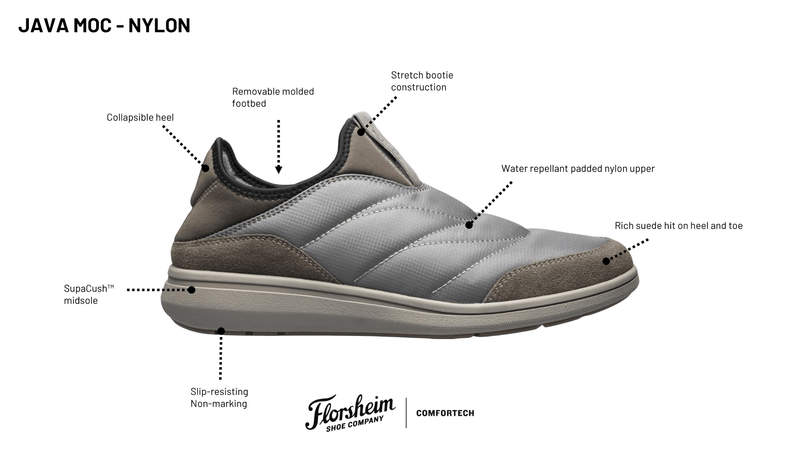 The Java was created with comfort, versatility, and functionality in mind. It features a water repellent upper, breathable textile linings, and cleansport NXT anti-odor lining and footbed cover treatment to help eliminate unwanted odors. A fully cushioned, removable Comfortech footbed is molded EVA for all-day comfort and flexibility. The SupaCush midsole adds cushioning and rebound responsiveness. The Java also features a collapsible heel that easily converts this shoe into a slip-on style.
Java comes in a variety of colors ranging from conservative like I am wearing to some with a pop of color like the orange ones above.
Pricing is $80 and they can be purchased online at Florsheim's website.