Last month I was joined by a group of other male bloggers to explore the best that the strip has to offer. This was a heck of a weekend that was filled with amazing experiences that I can't wait to do again. While every Vegas guys weekend is going to be different but here are our top 10 things to do on the strip.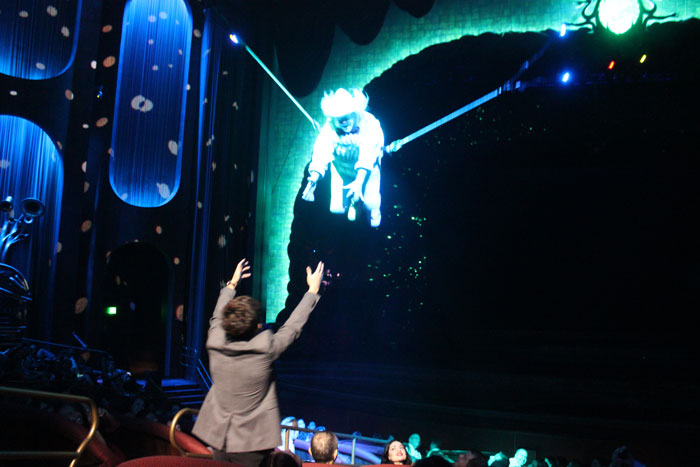 Attend a Cirque Show
This may seem like a strange thing to lead with since honestly I had looked at Cirque shows as mostly family entertainment (except Zumanity!) or as more of a date-night activity for a romantic getaway. However, as our group discussed what they were interested in doing - attending a Cirque show ranked right up there with other more traditional ideas. Virtually every MGM Resorts property currently offers a Cirque show, including Zarkana that we watched at Aria.
If you've never attended one of these shows, be prepared to be a little confused, totally impressed, and extremely entertained. This was the first one that I've attended in Vegas but my 3rd total. Even though the previous experiences were in a tent and presented "in the round", this show was simply spectacular and seemed to have a more elaborate set than I remembered from previous shows.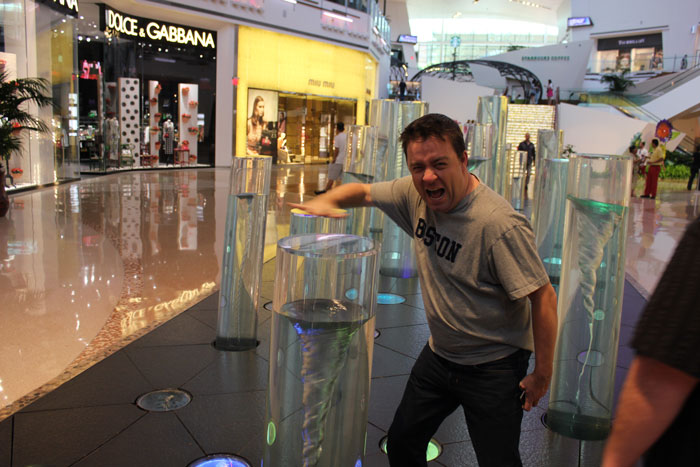 Shopping from Chic to Tacky (or just have some fun!)
Ok - so this is probably not high on your list of things to do, but don't worry. I included this in here because there are some FANTASTIC shopping opportunities on the strip. This includes high-end shops including TAG Heuer for watches or Porsche Design for clothing and accessories. At the other end of the spectrum, you will find the CBS Television City featuring apparel and souvenirs from classic CBS TV shows as well as Las Vegas Harley Davidson where you can buy exactly what you'd expect at the MGM Grand's shops.
However, if you just want to have fun with some cool interactive artwork then we recommend heading over to the Shops at Crystals where you can play with giant ice columns and water tornados :)
If you do go shopping - make sure to buy something for your wife or partner. Trust me, she'll thank you :)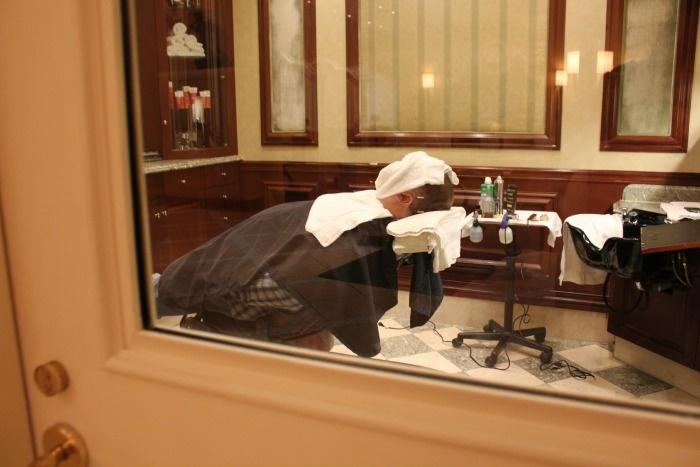 Get a Professional Shave
If you've never gotten a shave from a real barber before then this is a MUST DO experience on your Vegas guys weekend. I had mine at the Bellagio's spa and it was a fantastic experience.
Don't be scared off by the word "spa" either. In Vegas, these spas are all comfortable and familiar with serving guys and making them feel like welcomed guests.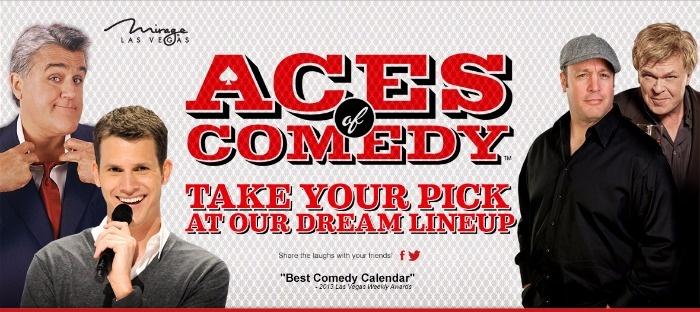 Comedy Show
Mirage has some of the best comedy acts in all of Vegas and when we were there we watched George Lopez who was absolutely hilarious. Other acts that have been seen here include: Bill Burr, Kathy Griffin, Wayne Brady, Martin Short, Daniel Tosh, and Tim Allen!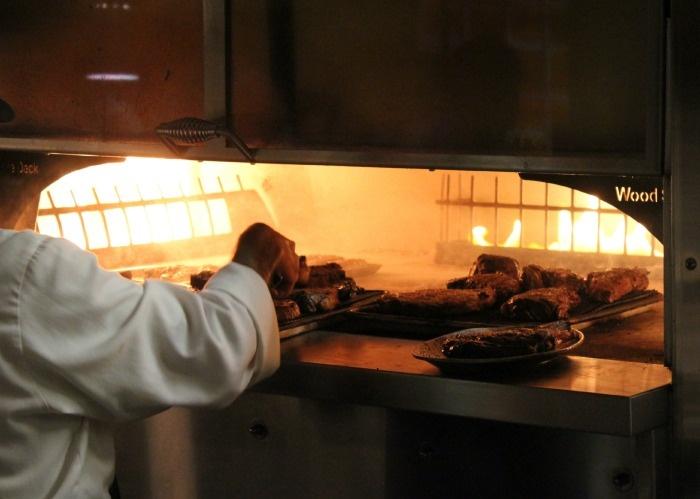 Steakhouses
Vegas has no shortage of steakhouses and I can't even single out any of the ones on the strip because there are so many good ones.
All I can say is do the "Vegas Thing" and order the biggest steak you can afford and savor every bite ... you're going to need that protein all night long as you party it off later!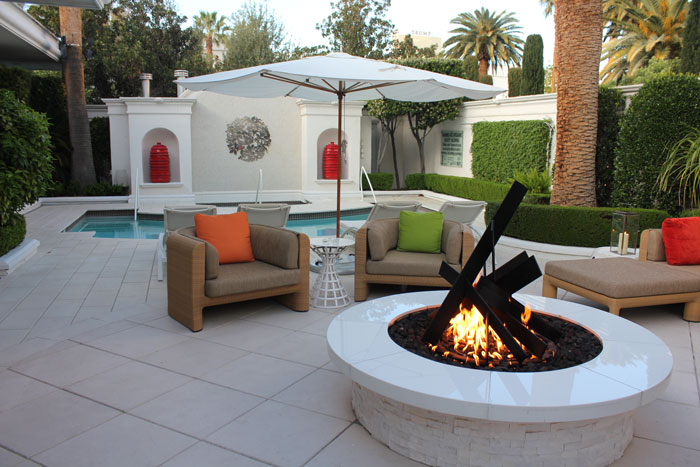 Party at a Suite or Villa
You're in Vegas so don't skimp out on the accommodations! While not everyone can afford an Aria Sky Villa or one of these Villas at Mirage ~$3,000-$7,000+ per night, there are plenty of suite options available for your guys weekend adventure. For instance, the Penthouse Suites at New York New York can be had for under $1,000 and some suites are as low as $200 / night midweek! By choosing a suite or villa, you'll be able to have a gathering spot for the guys and a home base if you choose to just stay in with a couple cases of beer one night and play video games or watch movies before hitting the tables.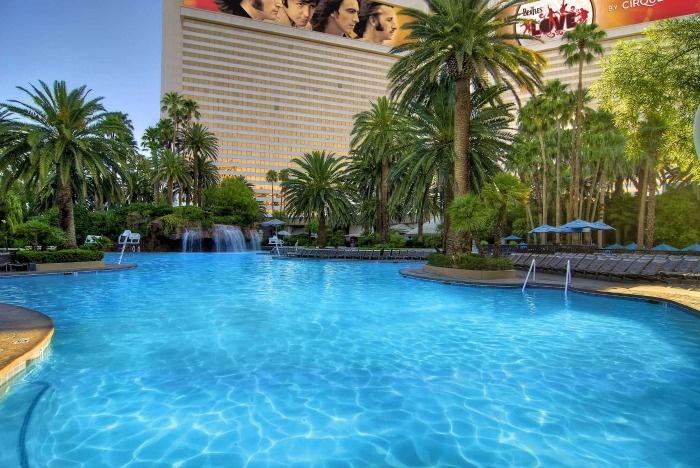 Pools and Pool Parties
From 6.5 acres of lazy rivers, 4 pools, and 3 whirlpools at MGM Grand's Grand Pool Complex to lush tropical resorts like Mirage or stunning Italian luxury at Bellagio, almost all of the Las Vegas resorts on the strip boasts an incredible pool.
Most also have some killer pool parties with great people watching. Our recommendation though is that if you are doing a Vegas guys weekend and visiting the pool scene is your game - do it right and get a cabana! They won't be cheap, but just like with the suite, you can split the cost among the group and this will give you a place to keep your stuff safe and hang out and relax instead of fighting over lounge chairs with the rest of the crowd.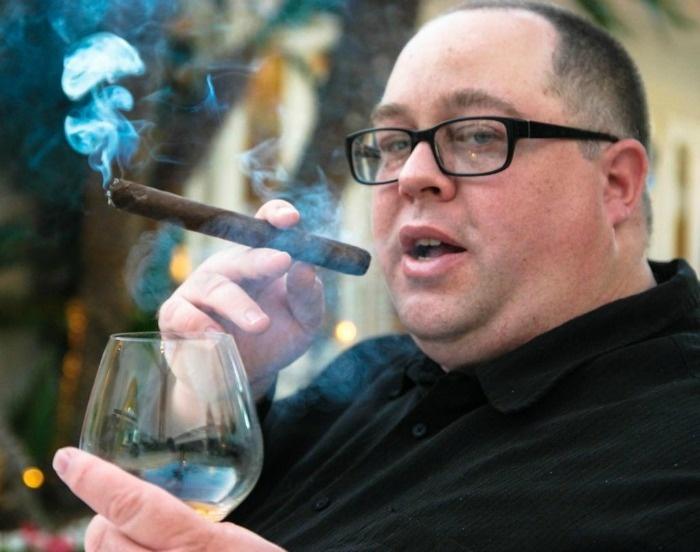 Cigars, Whiskey and Tequila
Nothing says "Baller!" like a well-dressed guy sitting back in a plush leather couch smoking a cigar and sipping some fine tequila or whiskey. Luckily, this is Vegas Baby! and you have plenty of options from tasting from the private collection at a Villa or enjoying one of the many whiskey bars at the various resorts. Two of our picks for this would include the 1923 Bourbon and Burlesque bar at Mandalay Bay, which boasts of some of the best bourbon's and hand-rolled cigars in all of Vegas and Whiskey Down at MGM where you can game inside the bar including free to play pool tables. Additionally, Whiskey Down is home to "The Last Drop" - a 1960 Scotch Whiskey, one of only 1,347 bottles produced!
For tequila unfortunately much the establishments with a good selection are inside of restaurants such as Tacos & Tequila at Luxor (where you typically can't smoke).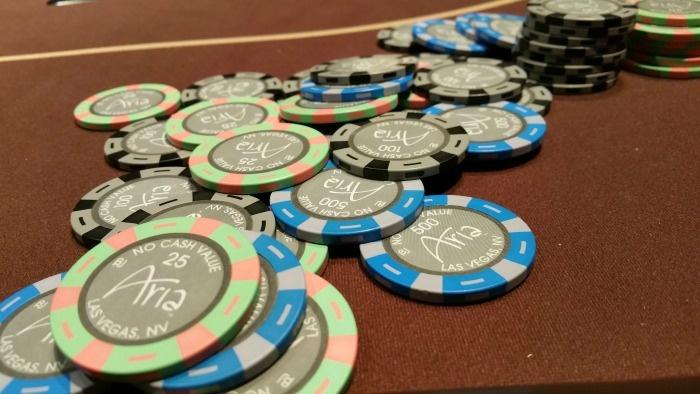 Poker Tournament
Poker is king and virtually every casino offers a poker room. This of course, includes the Bellagio Poker Room, one of the stops on the World Poker Tour and features 7,000 square feet housing 40 tables including "Bobby's Room" an exclusive two-table area named in honor of the 1978 World Series of Poker Champion and MGM Resorts International Chief Design and Construction Officer, Bobby Baldwin. Bellagio's poker room is smoke free and provides all of the amenities you would expect including 24-hours table-side dining and complimentary beverage service.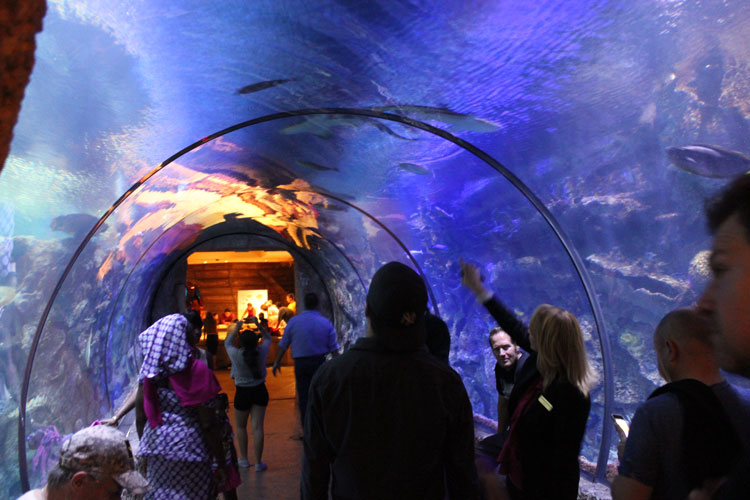 Swim With the Sharks
In the old days, if you didn't pay your gambling debts the mob would make you "swim with the fishes". Today, people can pay Mandalay Bay money to go swim with the sharks in their Shark Reef Aquarium.