Often times when it comes to planning a guys weekend you think in terms of "big cities" and forget about the fun in smaller regions of those metropolitan areas. These communities such as Irving, Texas can either be a destination itself ... or a great basecamp making it easy to travel between hotspots in Dallas, Fort Worth, Arlington, and other areas around the "Metroplex". We joined a bunch of our blogger friends for an awesome trip to explore Las Colinas area in Irving, Texas and frankly I was surprised at how much fun stuff there was to do in what I initially thought was just a business park.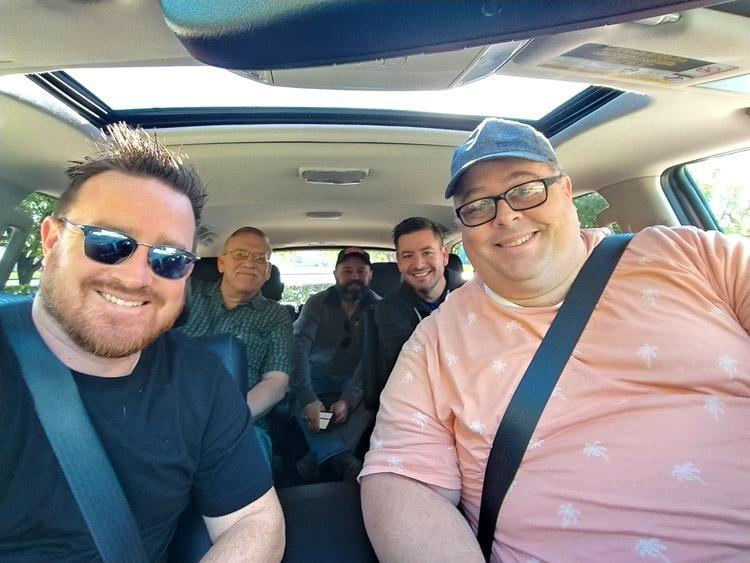 This trip was organized as part of #MenWhoBlog, along with Visit Irving, Dallas Marriott Las Colinas, and Toyota as well as other sponsors who hosted us throughout the adventure. Bloggers that joined me include: TheGentlemanRacer.com, TheTravelingFool.com, Daniel from ConsumerQueen.com, and LunchBoxDad.com.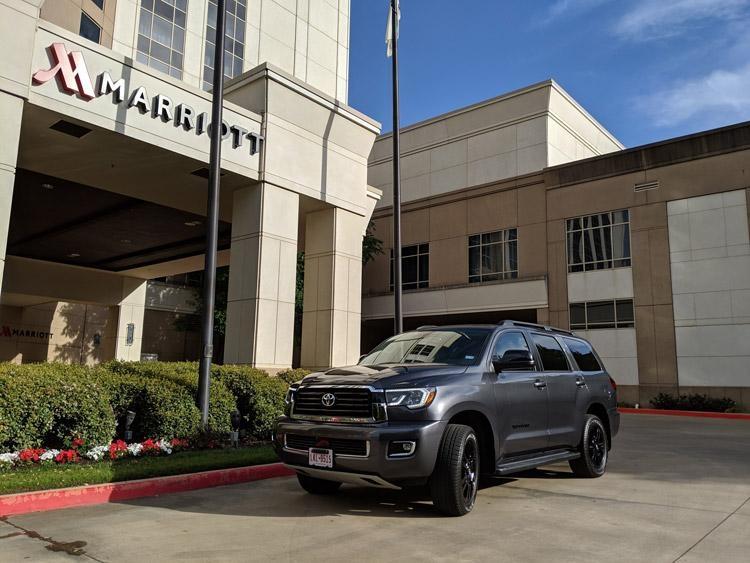 This was not my first experience driving the Toyota Sequoia but I gotta say - while it is a bit dated, it drives great, was perfect for hauling a bunch of guys around town and it always looked sharp!
While luggage space is a bit tight with six guys on board, with five and the third row folded down it would be perfect for a long road trip. However, for us just driving around Irving it was super comfortable and spacious for everyone.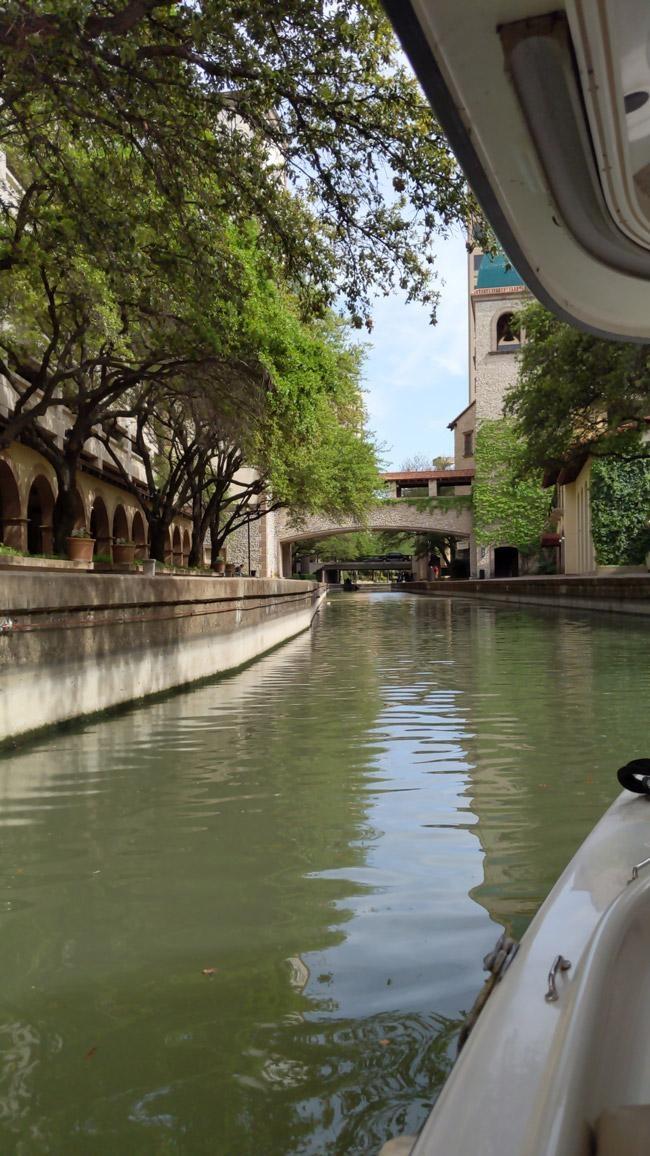 Take a Gondola Ride Around Lake Carolyn!
After checking in to the Marriott, we were treated to a boat ride around Lake Carolyn and canals. While this might strike you initially as more of a romantic encounter - like most stuff in life it's all about the context. While Goldola Adventures of Irving, TX does offer romantic cruises, we had a blast exploring the area with the owner as he shared some ideas to make this a perfect part of any guys weekend or even a bachelor party. For instance, while a couple looking for a romantic getaway might choose to do champagne and strawberries - a group of guys can switch that up to do whiskey, craft beer, and cigars.
There's lots of possibilities here and this is a really unique and unexpected way to spend some time here.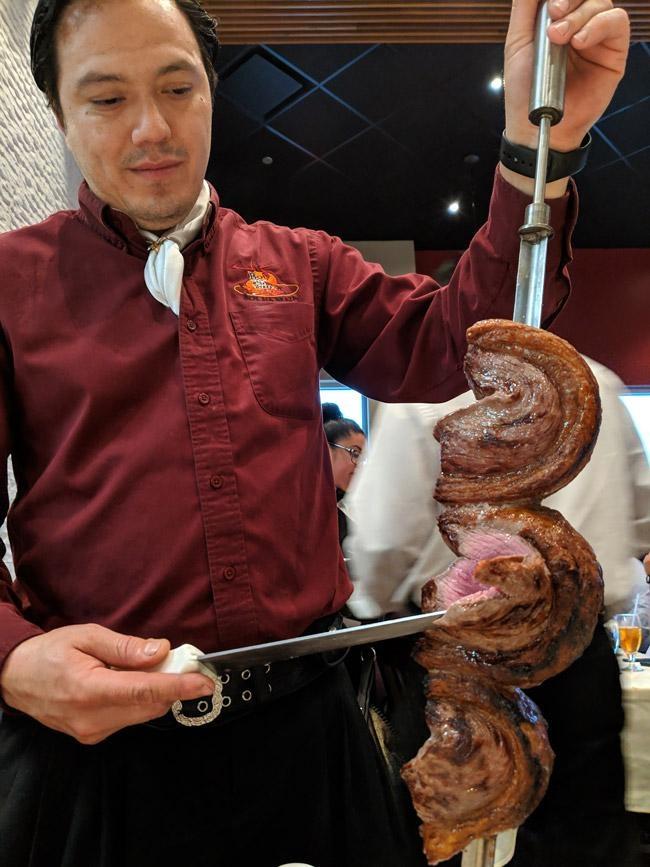 Steak and Other Great Food
If there's one thing that I know was going to be on the list for a guys weekend in Dallas - it was going to be food. In particular steak! Texas knows beef and we weren't disappointed. Not only are there some great traditional "Texas Style" steakhouses here like The Ranch (which was AMAZING!), this area is actually the US epicenter for the Brazilian Steakhouse. With both Fogo De Chao (1997) and Texas De Brazil (1998) calling Dallas home. As a result, you also have several independent restaurants such as Boi na Braza in the area too.
Boi na Braza was walking distance from our hotel and right next to the Toyota Music Factory so that was a perfect spot for us before the show.
However, before we move on, I can't ignore my favorite restaurant from the experience - Po Melvin's was another unexpected surprise in Irving. Not only was the food PHENOMENAL but the owner - Mel LeMane was an incredible host serving up strong drinks and the hospitality that I love about the Big Easy.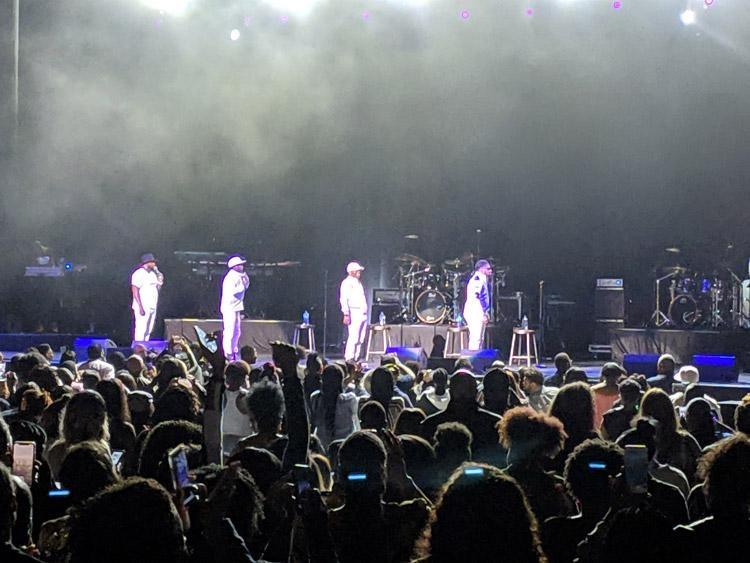 Toyota Music Factory and Pavilion
On the night we visited, Dru Hill / Sisqo was performing but this entertainment complex is billed as "DFW's newest and biggest entertainment and lifestyle development". With tons of restaurants (including Boi na Braza above), Alamo Draft House cinema, and bars it's a great place to hang out before or after a concert at The Pavilion.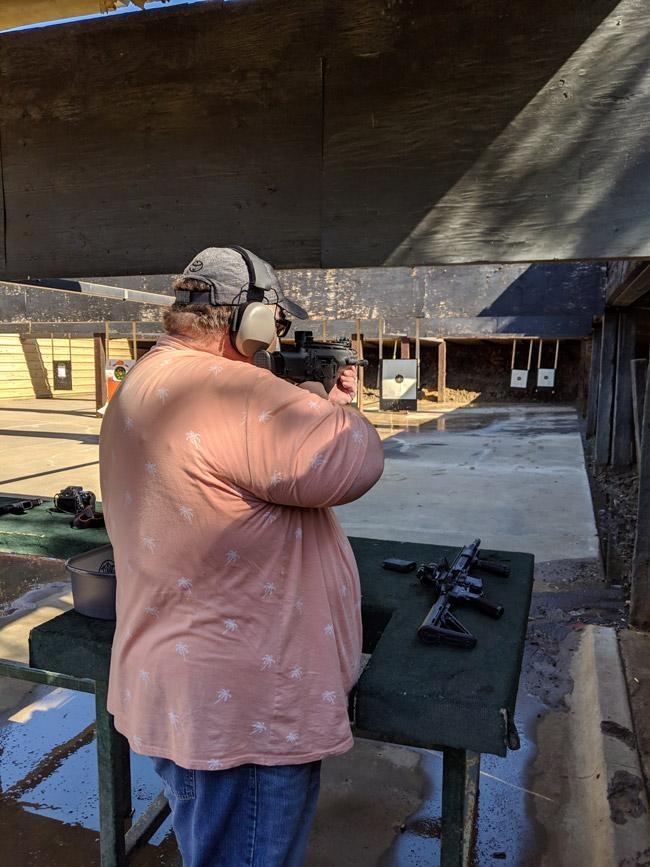 Elm Fork Shooting Sports Gun Range
Located not more than 10 minutes from the hotel is Elm Fork Shooting Sports. Honestly, next to steak and trucks guns are about as iconic of a "must do" when it comes to a Texas guys weekend. I was honestly pretty impressed by both the size and professionalism of the facility here. I've been to several shooting ranges in Las Vegas that are pretty posh ... and also very expensive. I've also been to a bunch of BYOB type ranges. Elm Fork has a very approachable "everyman" atmosphere but still has well trained staff, a great facility and plenty of high-quality rentals ranging from AR-15 variants to hand guns.
They have a variety of ranges spread across 467 acres of land that includes a Pro Shop, Clubhouse, Trap and Skeet areas, a 100-yard rifle range, a Tactical Bay, and also facilities specifically designated for archery.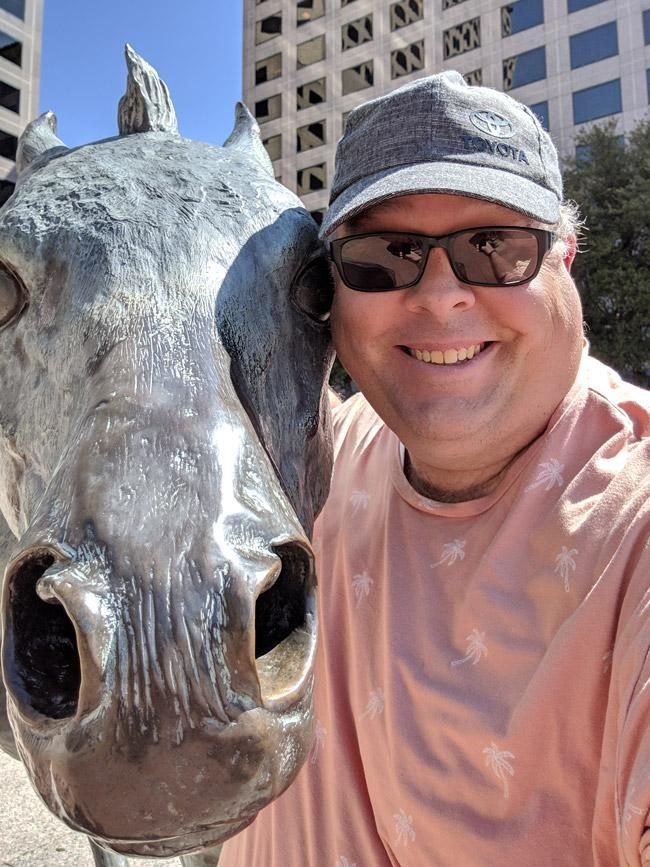 And Yes ... There's Even Horses Here In Las Colinas ...
The final part of any Texas Guys Weekend would have to be horses. While we didn't go riding or learn some cowboy skills, the group had to make a stop by the famous Mustangs of Las Colinas. While the museum itself is currently closed for renovation, the public sculpture out front is open for viewing.This is a very cool sculpture featuring nine mustangs running across the plaza. While some art installations make you stand back and admire, these horses almost beg you to get up close and personal.
I had a fabulous time in Irving, Texas!
While I could probably say that about a lot of places, it serves as a great reminder that just because a place might be in the "suburbs" that doesn't mean it is any less relevant. Just like the experience I had exploring Torrance (a neighborhood of Las Angeles) a few years ago, I am more certain than ever that there are probably some other great parts of "Dallas" to explore as well as other hidden gems in the shadow of other great cities. I can't wait to visit more of these places in the future and share what we find with you guys!