Heart pounding and adrenalin flowing is what could the plan for the day when visiting seven of Australia's most exciting adventures. From doing a nosedives in a stunt plane to swimming with sharks, there are adventures abound on land, sea or air.
Aerobatic Flights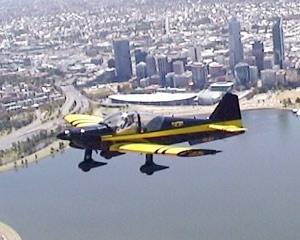 Strap yourself in for the ride of your life. There isn't a roller coaster in the world that will flip you, loop you or roll you like the pilot sitting next to you in the custom built aerobatic plane. This adventure will have you begging for more. This plane has only two seats, one for you and one for the pilot. The aerobatic plane will do nose dives toward the ground, show you what a high "G" force feels like and throw in a few upside down views of the land below.
Jet Fighter Flight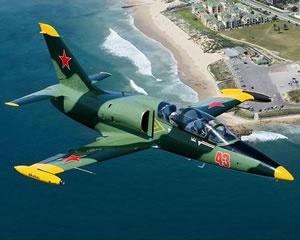 If your idea of heart pounding excitement includes more of the need for speed in the air, as opposed to loops and nose dives, how about suiting up in a genuine military jet fighter flight suit. The suit has all of the military gear including fighter helmet and life support equipment.
Once you are strapped into the Jet Fighter plane and travelling at a speed of over 740kph, do not blink or you will miss the landscape scenes below. The jet is an ex-military aircraft and will provide you with the flight of your life.
Off Road Buggies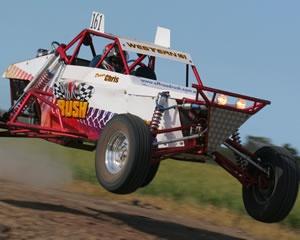 Rather have your adrenaline pumping at ground level? Off-road buggies are the way to go when in the mood for a land adventure full of excitement, speed and the feel of going air born. Full face helmet, overalls and strapped in with a 5 point harness, all that remains is the road or to be more specific, the off-road, ahead.
Consisting of three stages you will begin stage one by going eleven laps with an instructor riding with you to offer tips on controlling the buggies and to prime your adrenaline for the jumps. The final stage gives you eight laps of tight turns and the confidence to do those air born jumps. Stage three, you will go for three of the most heart-pumping laps of your life with a professional off-road driver.
Rally Driving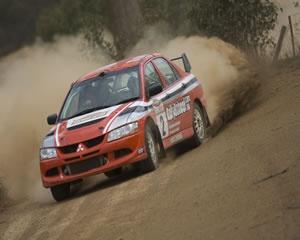 If you have watched rally driving on television and though it would be the most thrilling and heart-pounding drive to make, now is your chance. Wave to your fans and strap in for the thrill of a lifetime. You will have the chance to drive a Turbo WRX rally car on a special rally track. An instructor will be with you to offer tips on maintaining control of the car as you get sideways on the track.
Jet Boat Rides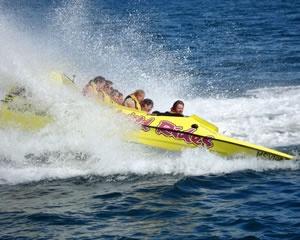 Prefer to have the wind in your face at 100km/h while gliding over water? Departing from the Sydney Harbour, the ocean extreme is a forty-five minute ride of pure excitement. The cruise is a great way to see the Darling Harbour, the Opera House, Rose Bay as well as Shark and Clark Island to name a few of the breathtaking views you will see while as the qualified crew blasts you through the water.
Swimming With Sharks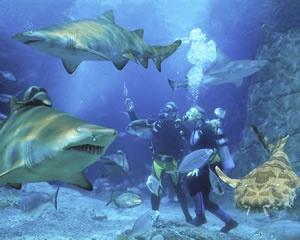 Certified as well as non-certified divers can experience sea life in their territory. If you have wondered what it what it would feel like, to be nose to nose with sharks of all sizes, including shovel nosed shark and white tip reef shark and several other varieties.
Dive in to an aquarium filled with sea creatures that will be as curious about you as you are about them.
Hot Air Ballooning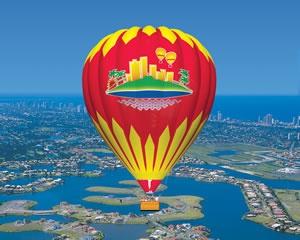 Enjoy a relaxing, breathtaking view of the countryside from a hot air balloon. For one hour, you can soar through the air at a relaxing speed while enjoying the beauty of the view below.