Texas is a fabled land for those those that love freedom and the thrill of the open road. One of our friends, Mike from TheGentlemanRacer.com just came back from an incredible cross country road trip from Cleveland to Los Angeles. Along the way, he spent some time exploring Austin, Texas. Here's some of his favorite motorcycle trails in the area.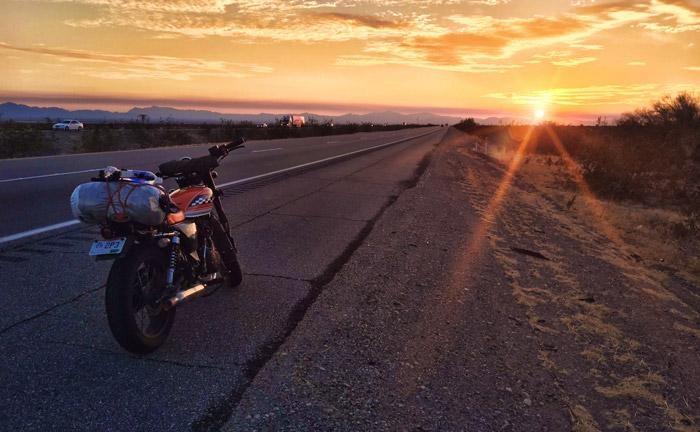 I loved riding the Ace Scrambler because it gave me the looks and style of a classic 60's or 70's motorcycle with the modern comfort and convenience of today's bikes. Every time I would stop at a gas station or pull over to grab a drink someone would come up and ask what year it was, or how long did it take me to restore it, that is how you know Cleveland got the retro look just right.
Since I have been touring around the US on my Cleveland Ace Scrambler, I have had some amazing experiences and ridden some great roads. Having recently spent several days touring around Texas I made up this short list of some of my favorite rides in the Lone Star State.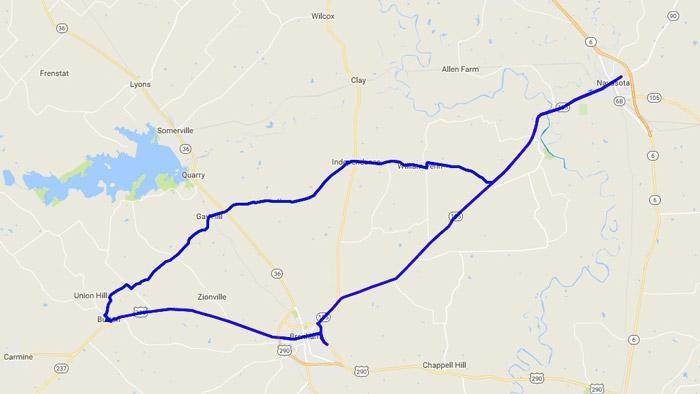 Navasota/Burton Loop
This route will take you through beautiful ranchland, across Brazos river, and to the Bahia Trail. The Bahia trail to the original site of Baylor University and to the town of Burton with a popular stop for motorcyclists is the Pig and Whistle Pub. Depending on the time of of year this is one of the best places to enjoy the Blue Bonnets. From Burton head down the road to Brenham, home to the Blue Bell Creamery where you can stop for their world famous ice cream. At right around 80 miles, this is a great ride on a Sunday afternoon.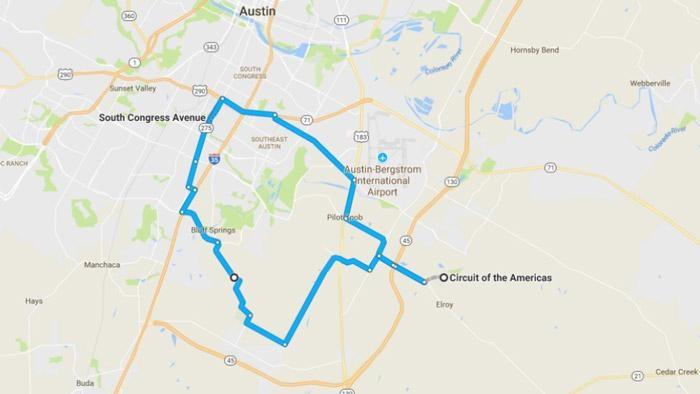 South Congress to COTA Loop
If you happen to be in Austin for a race at Circuit of the Americas Start off at the Revival Cycles Store (1603 South Congress Avenue), they always have a cool selection of bikes and gear and are located in the heart of the hip South Congress district surrounded by cool bars and restaurants. Head south on Congress towards old Lockhart Highway and then enjoy cruising through some old farm roads until you come to 812 which will take you to COTA.
If you can purchase a pit pass parking permit ahead of time and ride straight into the pits and enjoy a day at one of the most amazing motorsports facilities on the planet. When you are done take Burleson road back to Congress Ave and head down to C-Boy's Heart & Soul and enjoy a drink in the Jade Room lounge, a cool 1950's style Japanese GI bar.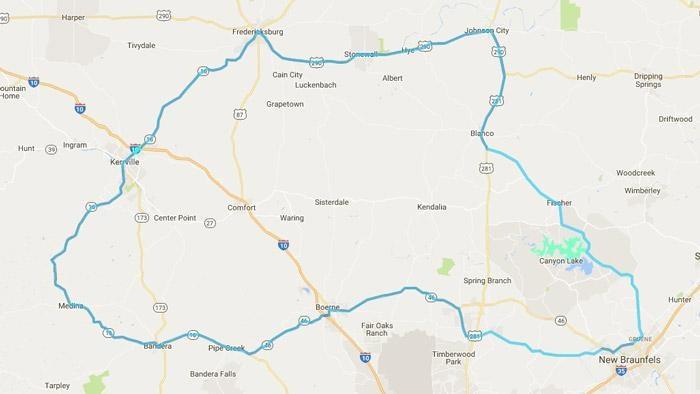 Hill Country Weekend
Texas Hill Country offers one of the best rides in Texas, from the historic town of Fredericksburg to the shores of Canyon Lake this scenic route is perfect for the weekend. Start out in New Braunfels and head north towards Johnson City then take the 290 to Fredericksburg. No matter what you are interested in this stretch of road has something to offer everyone, from boutique wineries and shopping to great restaurants and bars. From there head south towards Kerrville, and if you are planning to stop for the night, book yourself at the motorcycle friendly Medina Highpoint Resort which offers amazing views and is off one of the most fun motorcycle roads in Texas, Highway 16. From there take your time and explore Pipe Creek and stop in the quaint town of Bourne before heading back to New Braunfels.