Oceanside California is located right between San Diego and Los Angeles making it the perfect staycation destination to get away from the city and enjoy some fresh air and a fun surf town vibe. Over the past few years the city has seen a tremendous amount of new tourism development now it is the training grounds for the USA Olympic Surf Team.
While Brett Simpson is a native of Huntington Beach, he's an enthusiastic supporter of Oceanside where he is the head coach for the USA Olympic Surf Team. He will be coaching Team USA's first two-man, two-woman, Olympic surf team — Kolohe Andino, Carissa Moore, Caroline Marks and John John Florence who will be competing later this year in the Tokyo Olympic Games. Until then though, Brett and the rest of the team will be practicing on the water and enjoying the rest of Oceanside during their time off. If you visit Oceanside, make sure to spend some time on the beach and you might just see Team USA preparing to go for the gold!
Brett shares some of his favorite spots below, but we also encourage you to explore Visit Oceanside for more ideas.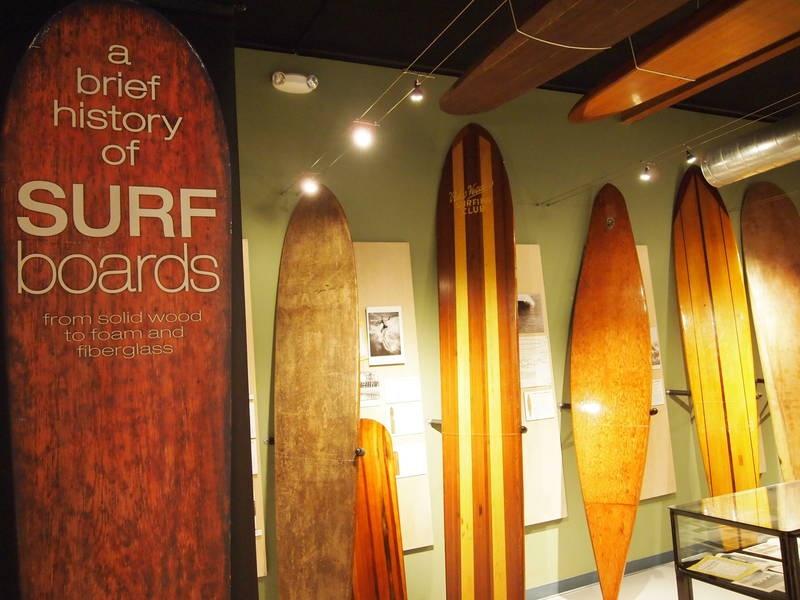 What do you love about Oceanside?
Oceanside has such a cool vibe – it's laid back and has a great surf culture. My whole family enjoys spending time at the harbor, the pier, the California Surfing Museum and of course the beaches. The surf conditions in Oceanside range from playful to high performance. It's a great place for a free surf session or competition.
Why is Oceanside an ideal spot for the US Olympic Surfing team to train?
Oceanside delivers a variety pack of waves that help prepare surfers for anything. That's why so many Oceanside surfers have a full bag of maneuvers and can adapt to changing conditions. The Olympic venue in Japan is a beach break like Oceanside, so has some similarities.
Some people may be surprised that surfing is an Olympic sport and doubly so that it was proposed to make its debut at the 2020 (now 2021 hopefully) Tokyo Olympic Games. How has the sport transformed itself from "a bunch of beach bums" to an internationally respected competitive sport?
The opportunity to represent surfing and our country in the Olympic Games is such a great honor. I'm super stoked that our awesome sport and lifestyle will be introduced on the world's largest sporting stage.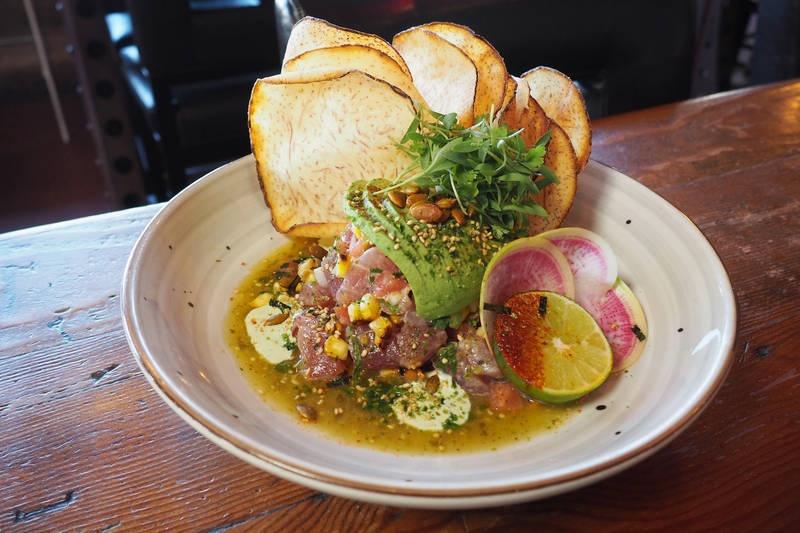 When you guys aren't training or having fun at the beach, what are some of your favorite spots around town to visit?
The California Surfing Museum is super cool and right next to it is the best Mexican food you will ever eat. Within just a few feet of the museum are Sancho's Tacos, Senor Grubby's and Craft Coast Beer & Tacos. Oceanside has a great craft beer culture and Booze Brothers, Breakwater, and Stone Tasting Room are some of the best breweries on the O strip. Local Tap House (LTH to locals) is such a fun place with great food. My favorites there are Kung Pao Cauliflower and the WTF short ribs. I like to pick up some Hurley gear at Tilly's. They have some sick red, white and blue themed shorts and t-shirts.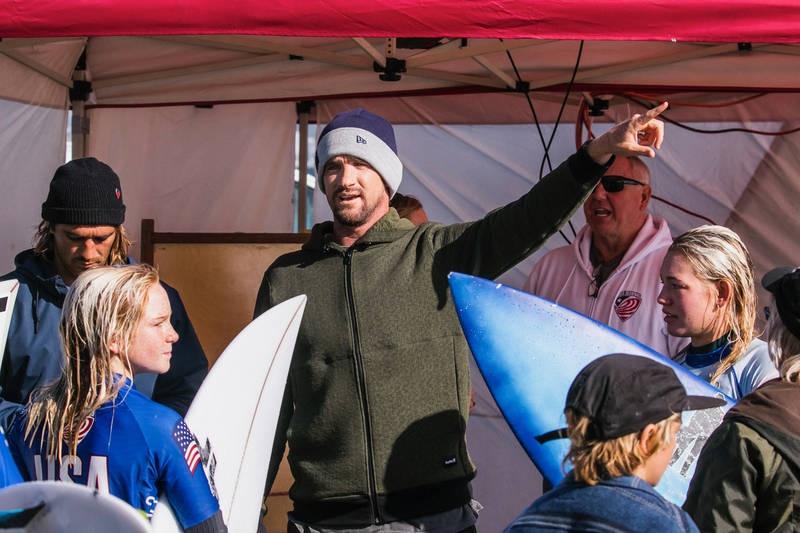 If you were planning a weekend in Oceanside, what would be on your agenda?
Surfing and more surfing! Seriously, if pumping waves are on tap – that's where I'll be. On a flat day, Oceanside has a ton of fun skate parks. World Junior Surfing Champion Caitlin Simmers and her brother and their crew are regulars at the Oceanside skateparks, and it shows in their surfing. Their air game and ability to generate speed are helped a lot by the time spent in Oceanside's skateparks.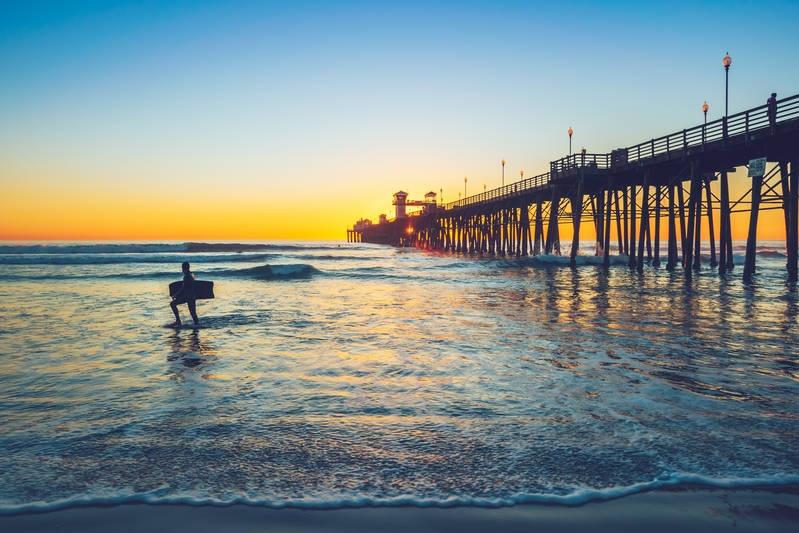 What would be your advice if a group who never had gone surfing before wanted to plan a getaway in Oceanside? How many days do you need to spend before you can actually feel like you've accomplished something?
Oceanside is a great place to learn to surf!
There are some small gentle waves on the inside that are easy to catch and stand up. You can graduate to the bigger outside break to catch longer waves and work on direction changes. There are a lot of great surf schools and coaches in Oceanside, who can help all skill levels from beginner to elite surfers. Learn to Rip Surf School is one of the best. It really doesn't take long at all to pick up surfing and start having the time of your life. The most important factor is having a board matched to your size and ability.
The surf schools have foamies in all sizes. You'll be standing up and riding Oceanside's clean faces in no time. You shouldn't worry about how long it will take to learn.
The bigger question is, once you try it and get hooked, when can you come back and do it again!