Military history sites make for one of my favorite places to explore on a guys weekend. It's even better when combined with golf, fishing, craft beer and palm-tree-lined beaches like they are in St Augustine Florida! Castillo de San Marcos is located just outside the "old city" and is the oldest masonry fortification in the continental United States. Only Castillo San Felipe del Morro in San Juan, Puerto Rico is older. However, you might not realize that it was also the site of the first golf course in Florida!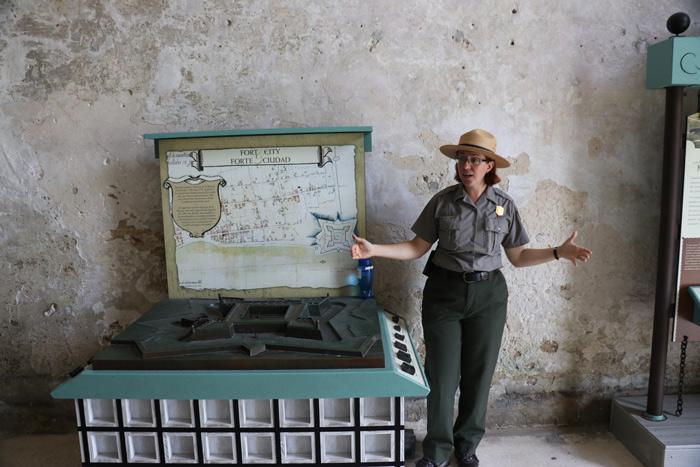 While I've visited my share of forts over the years, Castillo de San Marcos was special since by following the history of it you get a much better understanding of various geopolitical events over the past 400 years. For instance, I knew that the Spanish were in Florida ... but I didn't realize that this fort was intended to both protect the city from British privateers. Construction began in 1672, 107 years after St Augustine was first settled to protect against pirate raids as well as provide for a permanent military presence to help protect Spanish treasure ships as they sailed north following the Gulf Stream.
The large interior area was originally designed so that people from the town could gather in safety - along with livestock - during those raids but later the walls were widened to allow for heavier cannons.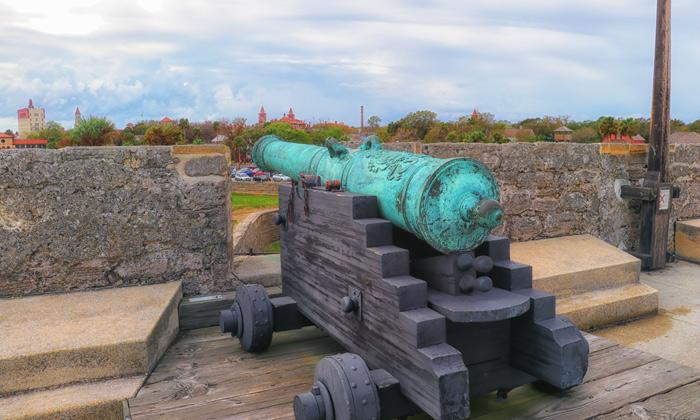 Over the next several hundred years, the fort would house British troops while St Augustine was the capital of British Easy Florida 1763-1783 ... until it went back to Spain. Then in 1819 it became part of the United States and then a Confederate fort in 1861 before being captured by Union forces in 1862 after being abandoned. It would continue as a United States military fort serving in the Spanish-American War and various Indian wars until 1933 when it was transferred to the National Park Service.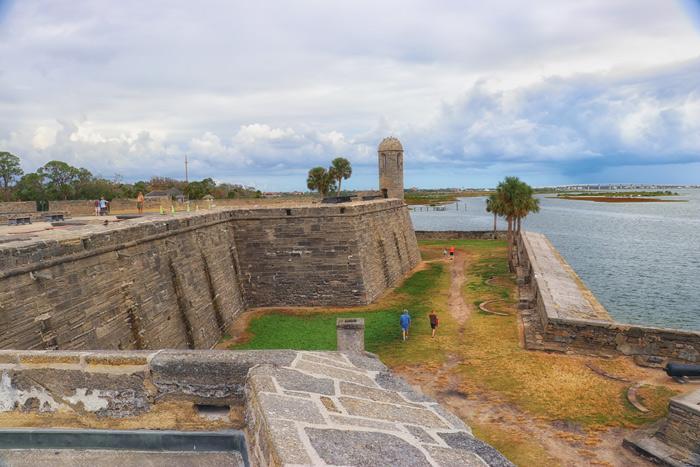 It's fascinating to follow the history here and imagine the incredible conversations and tales that must have been discussed while standing on the walls looking out over the bay.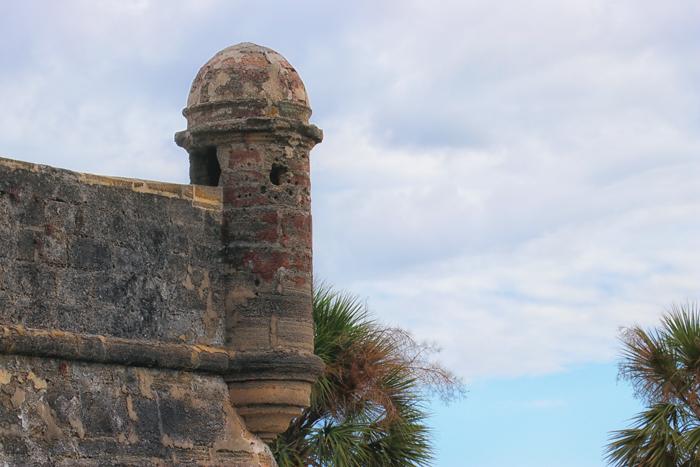 However, like everything in St. Augustine - things tend to circle back from history to golf and that's not a modern trend. It's said that Florida's first golf course was actually on the grounds of Fort Marion (the United States Military designation) as depicted in this photo from 1902 ...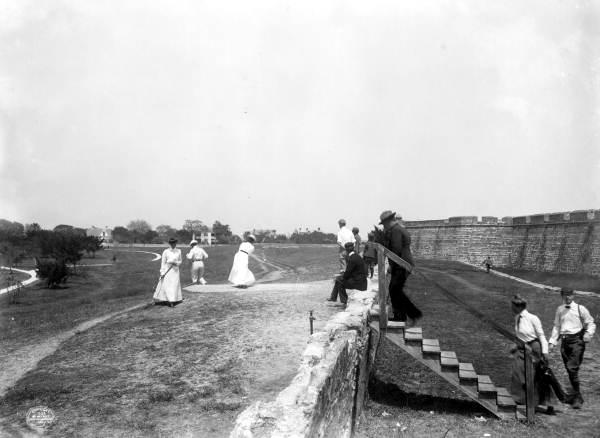 So, whether you are looking to explore military history or tag this on to be part of your St. Augustine golf mancation, a visit to Castillo de San Marcos should absolutely be part of your trip!