A few weeks ago I came across two brothers that are living the dream. They are completely consumed with promoting Canadian travel and tourism to the point where the guys bought an RV and traveled from coast to coast sharing what they discovered. Now, in addition to blogging and speaking, they run an amazing video podcast travel show where I was a guest recently. I'm sure we're going to be talking more with them in the next few months as we start to recover from the Pandemic and I know I have my sights set on a fishing trip and maybe some off-roading or even just a laid back wine trip in the Okanogan Valley as soon as it is safe to go out again!
How did you guys get started promoting tourism in Canada?
(eh) It all started with our passion for outdoor adventures and road tripping while growing up. Always loved adventures, always will. As we got older we gravitated towards more remote back country experiences. Often admiring our bumps and bruises, as if they were "badges of honour". These experiences required more travel and a lot more research. There lies the problem at the time. There were no good resources online. No selection. No personality. No information on more remote adventures. All we had to work with were the same adventures, and the same dry facts about the same adventures and using the same pictures over and over again.
Colin Girard (co-bro founder) started a community adventure website. It soon grew into a regional website covering Vancouver Island. In 2002, Greg arrived on the scene. Greg left the suit-and-tie corporate marketing world to follow his dreams with his brother. In 2007, Colin and Greg sold off everything and embarked on a 10 year cross-country research study of Canada tourism and small communities gathering photos, video and documentation for a national adventure website. We started in tents, then bought up to 2 pull trailers and finished in a motorhome. Three years ago we returned from our research mission. Now we are growing Canada's largest privately operated booking and planning adventure website called ehCanadaTravel.com.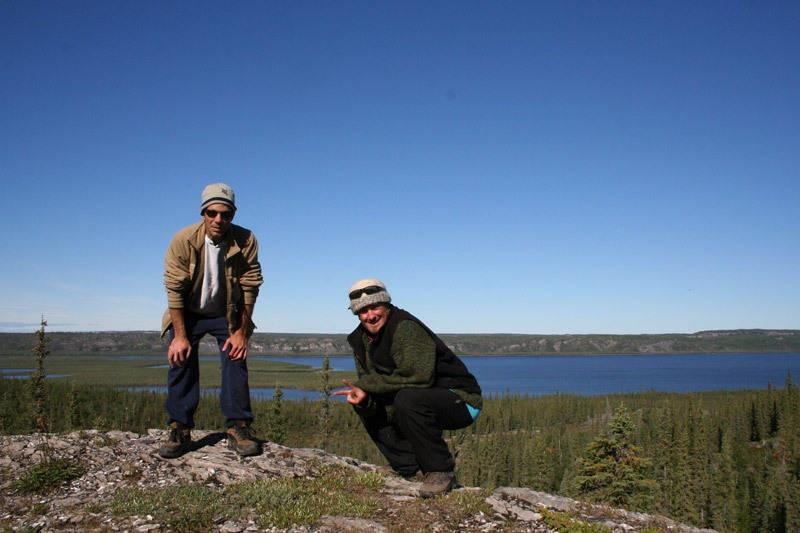 As brothers who travel together and work together, I'm sure you guys have a unique perspective on tourism destinations that are particularly exciting for men to explore together. What are some of your favorites?
(eh) How true! Being brothers, a couple of dudes, has many advantages when it comes to the type of exploring we enjoy. Bottom line we are adventure and culture addicts. Exploring the back country roads by jeep to go canoeing, fishing, camping, mountain biking, hiking or backpacking is our thing. However, other Bro interests have a civilized side to it as well like road tripping (RVing in the Maple Leaf Bomber), historic sites, golf courses, and craft breweries.
Favourites, that is tough?!
(Greg) Backpacking, wilderness camping and photography on the Cape Scott Trail is tops on my list. The 16 km one-way backpacking trail connects to wilderness beach camping, shipwrecks and a lighthouse station on the west coast of Canada.
(Colin) Road tripping, boondocking and sightseeing in the Maple Leaf Bomber on the Alaska Highway-Yukon-Dempster Highway- Arctic Circle Trip. 5000 kms road trip filled with amazing scenery and wildlife viewings.
On the civilized side of things, we enjoyed the history, architecture, eclectic shops, restaurants, in and around Quebec City.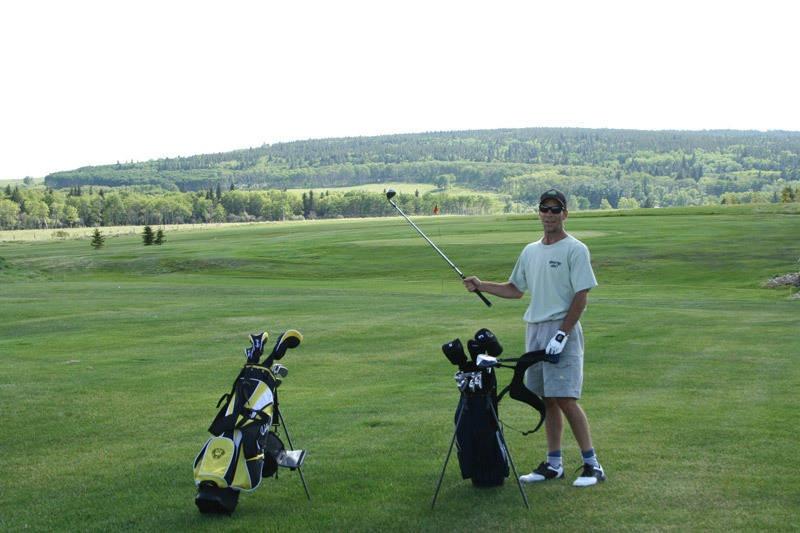 What do you wish more Americans understood about visiting Canada?
(eh) There are few things we would like to clear up with our American friends.
(Greg) Canada is huge. We have many weather patterns. It is not always cold, but it is always kool. We can have snow in the east and go snowmobiling, xc skiing while, at the same time, go golfing, kayaking and hiking on the west coast under warm sunny skies. If anything, layer your clothing and plan ahead. Winter is not year round. Winter is only November to February in many parts of Canada. And who says winter is bad when you have world class downhill skiing, snowboarding, snowmobiling, ice fishing and xc skiing.
(Colin) Canada is huge again! It took us 10 years to research every inch. The main highway which connects west to the east, the Pacific and Atlantic Oceans, is 4,860 miles long (7,821 km). Vancouver is not a day trip to Toronto. Plan your airport well and make it as close as possible to your desired adventure destination.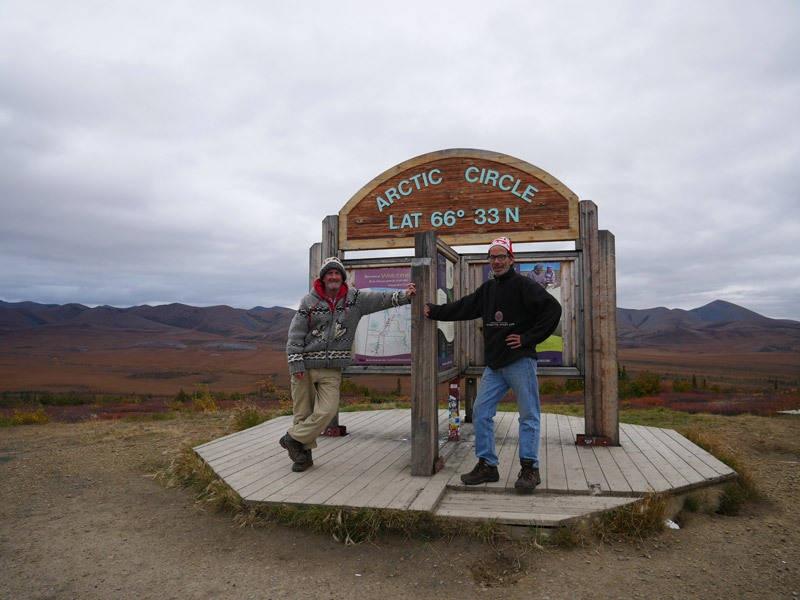 What are three under-appreciated destinations in Canada that a group of guys should consider for their next mancation adventure?
(eh) Great question!
Harrison Hot Springs, BC, Canada Golf Vacation – Many beautiful golf courses close to two hot springs for relaxing those golfing muscles – Radium Hot Springs and Harrison Hot Springs. If golf is not your thing then you have some backup epic rafting, off roading and hiking adventures. Stay with our friends at Mountainside Vacation Villa and enjoy a self contained townhouse in the trees within walking distance to one of the golf courses.
Cowichan Valley Wine Route, Duncan, BC, Canada – Most think of the Niagara and Okanagan Valley Wine Routes when it comes to Canadian wines. However, there is a little gem of a wine route with 20 unique wineries, visiting small towns, in the Cowichan Valley on Vancouver Island, BC, Canada. Along the route are seafood restaurants, cider and craft breweries as well.
Prince Edward Island, Canada Food Tour - Forget processed food on PEI. Seafood, fruits, vegetables are delivered straight from the land and sea to your plate. Many a culinary dish served to you while visiting this eastern island in Canada will leave your taste buds forever changed. The island is famous for its Atlantic lobster, oysters, mussels, potatoes and it is home to a long line up of award winning chefs.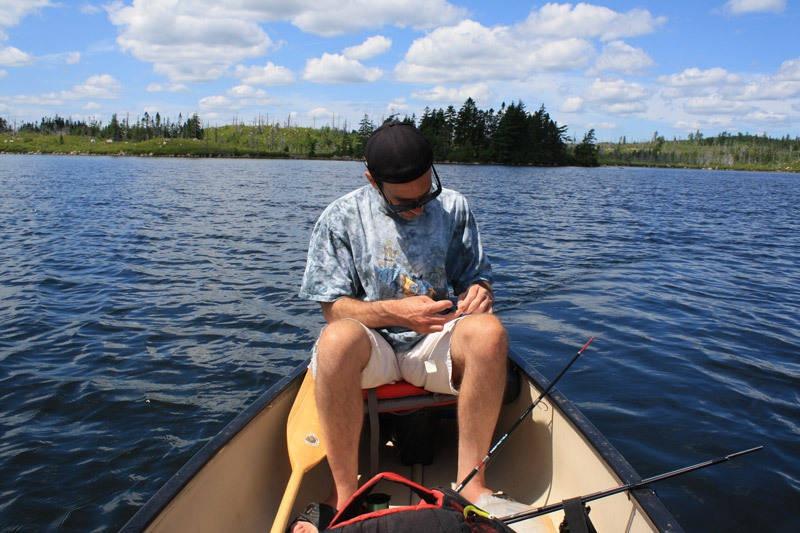 For guys considering a Canadian fishing trip next year, what's some advice you can share when it comes to picking the right guides, lodges, and destinations to visit?
(eh) Not all fishing adventures are created equal. There are many factors to decide prior to a fishing trip in Canada. Peak season or off season? Lake, river or ocean fishing? Catch-and-release or BBQ? East coast or west coast? Fly-in wilderness lodges or half day fishing guide? Self contained lodges or off the grid lodges? Price points are all over the map when it comes to fishing. Package pricing is based on length of trip, luxury requirements, transportation and ease of access. Here is a our page with Canada fishing tips.
Some advice for selecting a fishing guide. Book with a guide in a community next to a popular fishing destination as many fish the same waters for a far less price. Some great destinations for ocean fishing guides would be Ucluelet, BC (stay with Little Beach Resort), Prince Rupert BC (stay with Eagle Bluff B&B) , and Haida Gwaii, BC (stay with Premier Creek Lodge). Lake fishing is huge in Northern Saskatchewan with a wide selection of lodges and outfitter camps.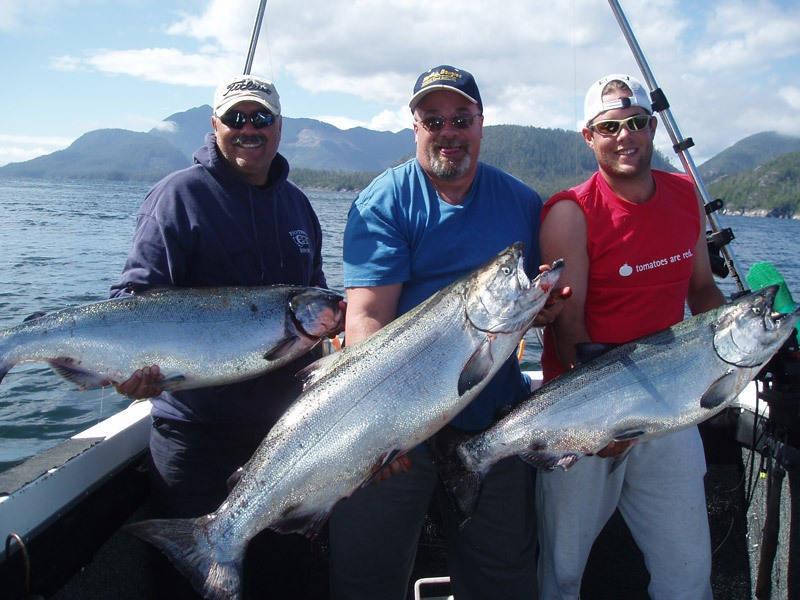 Most American's probably just think about the border cities when it comes to visiting Canada, but there are some extremely unique and remote parts of your country. What are your picks for the most extreme adventure ideas for a group of guys seeking an experience that none of their friends can match?
90% of our population is within 200 kms of the Canada/USA Border. Explore Beyond is good advice.
(Greg) West Coast Backpacking Trail
Canada's West Coast shoreline is some of the country's most unforgiving spectacular scenery. It is protected by the Pacific Rim National Park, including the famous backpacking challenge called the West Coast Trail. The rugged 75 km (47 miles) explores through forests, bogs, up and down ladders, mud, over boulders, sandy shorelines and even riding a cable cars over rivers. The week-long adventure demands physical strength and stamina so don't embark on it lightly. It is also located in a rain forest so be prepared for wet weather at all times.
(Colin) Kayak with the Beluga Whales
Summer months welcomes the arrival of the Beluga Whale in Northern Manitoba, Canada in Hudson Bay near Churchill, Manitoba. Put in your kayak and a short paddle latter you will be playing in the midst of Beluga Whales. The whales are playful and will nudge your boat and play in your wakes.