Some ski towns exist because of the ski culture ... and others like Park City ultimately created the ski culture. While Park City has some of the best skiing in the world, it's more than just a ski town. A few years ago I visited here on an automotive trip and have been dreaming about coming back to explore more. Here's some of the things I know guys will love to do in Park City ...
Park City is a beautiful resort city in Utah. Millions of tourists visit Utah every year, and Park City plays a big role in that. Between 2010 and 2015, the total number of visitors to Park City increased by 8 percent. It is easy to see why because there is so much to see and do around the area. The next time you come to Park City, here are a few things you should look into doing.
Mountain Biking
The mountains around Park City are absolutely perfect for mountain biking. Park City features one of the best mountain biking trail systems in the United States with 450 miles of public access trails designated exclusively for non-motorized recreation. In addition, the International Mountain Bicycling Association designated Park City as the first Gold Level Ride Center. Today, only five other locations in the entire world share that honor.
With a variety of terrain for all skill levels, numerous guides, and vendors renting quality equipment it is something you should absolutely check out.
Word to the wise though ... if you aren't used to the altitude, take it easy. You will need some time to acclimate if you normally live at sea level like I do!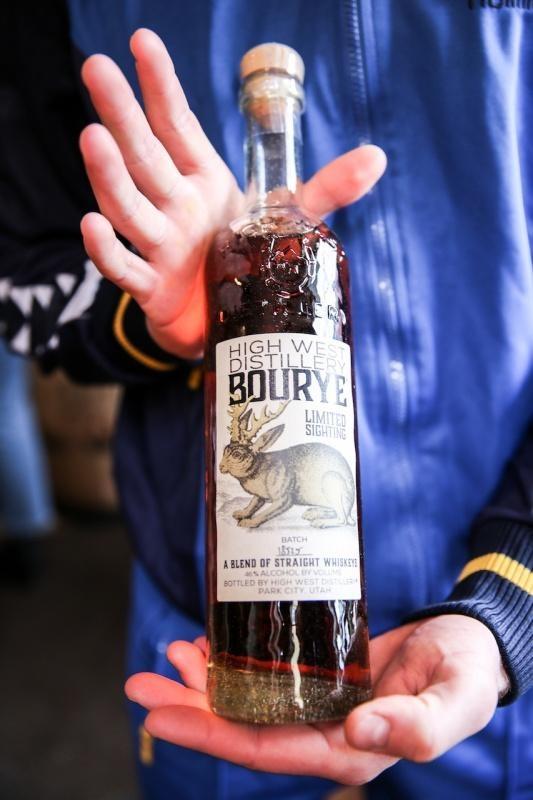 Visit High West Distillery
While there is a High West Distillery location right downtown Park City (as well as at the Salt Lake Airport), the actual distillery and tasting room moved in 2015 and is now located about 20 minutes north in the city of Wanship, Utah. Here you can taste a variety of High West's whiskeys and vodka while learning about how this amazing company has grown from being Utah's first legal distillery since 1870 when it opened in a Park City garage in 2006 to being named "Distiller of the Year" by Whisky Advocate in 2016. High West Distillery Tours are free at both the Saloon in Old Town Park City and the Distillery in Wanship but they are required to charge for the optional whiskey flight.
Fly Fishing
The same pure white snow that falls in winter feeds the crystal clear waters of the rivers in and around Park City. One of the best spots for fly fishing here is the Provo River and the Weber River that connects the Echo and Rockport reservoirs. These are both considered Blue Ribbon Fisheries certified by the state has having plentiful water, accessible shores, and a high density of fish per mile.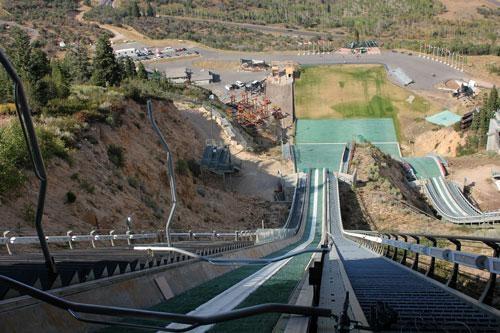 US Olympic Park
There are amazing activities available here year round. Park City was one of the host locations for the 2002 Winter Olympics and there are plenty of opportunities to celebrate the legacy. In winter for instance, there's the Winter Bobsled Experience where you can race down the frozen track. Or for those preferring to watch rather than participate you can observe future olympians practicing freestyle and Nordic ski jumping here too. (call ahead to see what the schedule is for the day you plan to visit)
Take a Home Tour of Park City's Rich and Famous
If there's something that Park City is known for, it is the amazing wealth and incredible art and architecture that wealth has attracted. The anual Park City Area Showcase of Homes is one way to see some of these magnificent homes. Who knows, if you find something you like, maybe these Park City ski resort homes can be yours in the near future!
Or you can just drive around and see them from the outside ....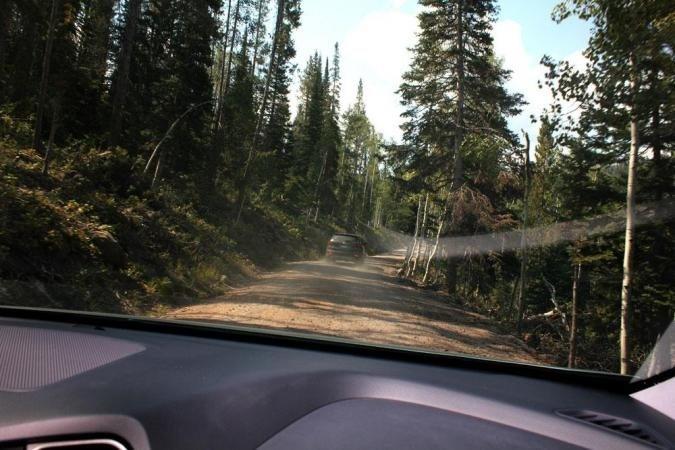 Taking a Scenic (or more adventurous) Drive Around Park City
Utah is one of the most beautiful states in the country. Park City has some fantastic sites to explore - from urban activity to hill top chalets and wide open vistas painted brightly in the fall and draped in snow during the winter. Unsurprisingly, there are also some good off-road trails including fire roads as well as more advanced terrain.
If you do not have anything planned for the day, then you should consider going on a scenic drive around Park City and the surrounding areas. You will definitely want to bring a camera because there will be plenty of photo opportunities. You will see all kinds of wildflowers and wildlife that is absolutely breathtaking. You will want to check to make sure a certain route is open during the time of year you are visiting.
There is so much to experience when you are in Park City. You may not know when you will visit the area next, so you want to take in as much as you can when you are here. Whether you enjoy relaxing or engaging in high-octane activities, there is something for everyone here.