The Park, a subsidiary of MGM Resorts International opened last week, bringing with it a more relaxed, tree-lined and sculpture shaded escape from the normal hustle and bustle of the Vegas Strip. The Park was designed with an open air patio environment allowing visitors to enjoy a more relaxed version of the classic Las Vegas.
As real estate becomes more and more valuable along the Las Vegas Strip, developers are looking for ways to create passages to draw people deeper for shopping, dining, and entertainment. With the opening of the new T-Mobile Arena, and the forthcoming Park Theater at Monte Carlo, MGM Resorts needed a suitable passage way for event-goers to spend time before and after.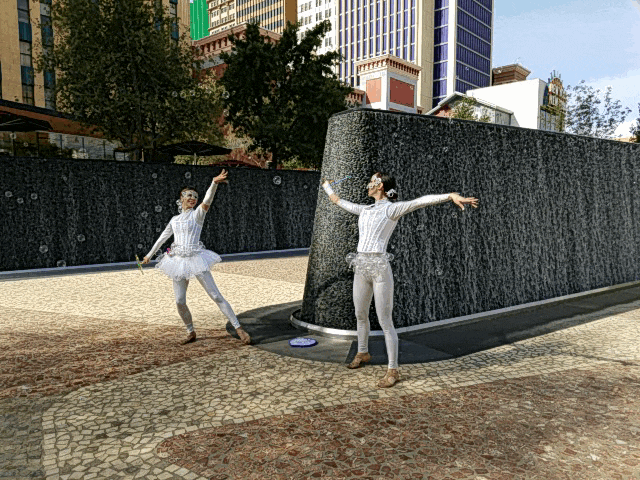 The Park - Fine Dining, Superior Design and More
This 3 acre Strip retreat was designed to be a compliment to the normally hectic feel of Las Vegas. Featuring casual dining options, Wi-Fi throughout, thoughtful design, 16 shade structures, and landscaping which conserves water, The Park is all about comfort and conservation with a Vegas flair. It even boasts public art and live entertainment such as acoustic guitar performances, performance artists, and special events. Landscape The landscape designers drew their inspiration from the Mojave Desert, with extensive geographic and geological research. The design features over 200 mature trees and 3,000 plants including agave, yucca, Acacias, and Mesquites - all of which are native to the desert. Shade Structures 16 shade structures designed by Netherlands based IHC Studio Metalix dot The Park and double as massive art installations. Dining The casual dining options of the open air patio area give visitors a chance to catch their breath and enjoy a great burger, pizza, or even sushi while kicking back.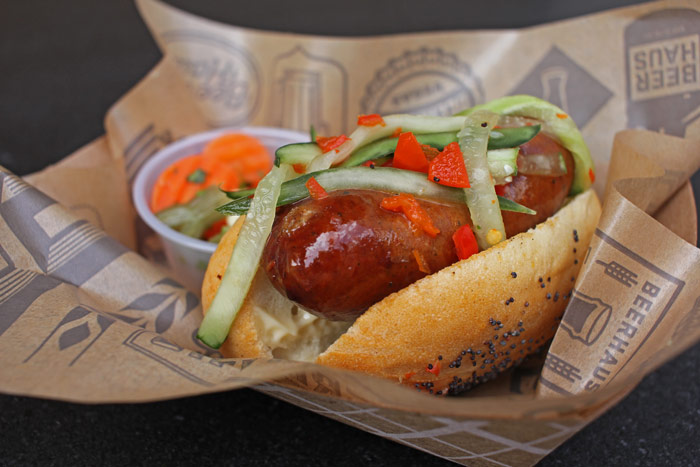 Beerhaus - Boasts a distinct pub atmosphere. Fare includes savory rotisserie sandwiches, sausages, and snacks as well as a selection of regional and craft beers and draft cocktails. Enjoy foosball, shuffle board, and ping pong while you're there. This is the perfect beer hall for pregaming before a concert or celebrating an amazing experience afterwards.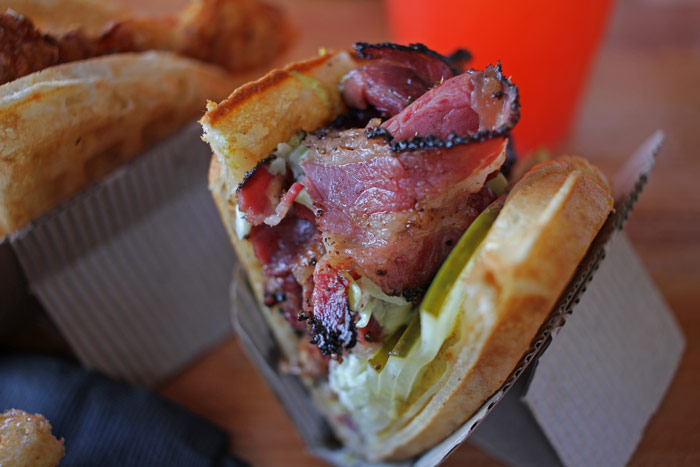 Bruxie - Enjoy gourmet waffle sandwiches with savory and sweet options paired with premium beer, wine, and adult shakes. From classics like chicken and waffles to one of the best pastrami sandwiches I've ever had, this place is a winner. Make sure to leave room for dessert though - you won't want to miss the 'smores waffle!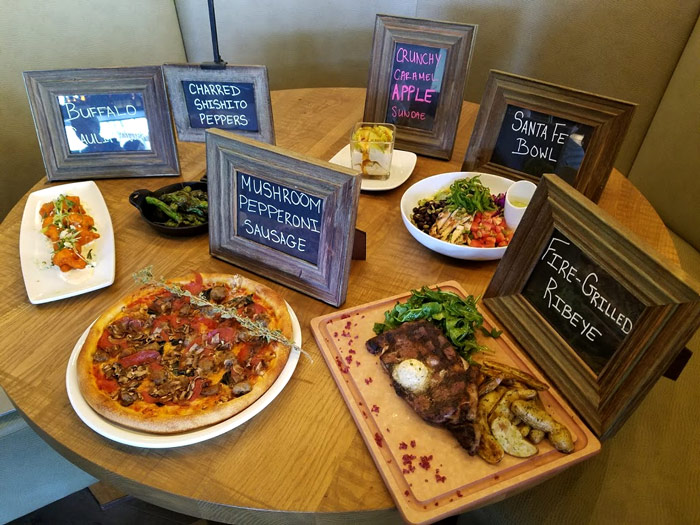 California Pizza Kitchen - Signature hand-tossed, hearth baked pizzas abound along with seasonally inspired main dishes, appetizers, and pastas and salads. While the name suggests a pizza restaurant, what I discovered is that they have a fantastic new menu and drinks that are just perfect for cooling off on super hot Vegas afternoons.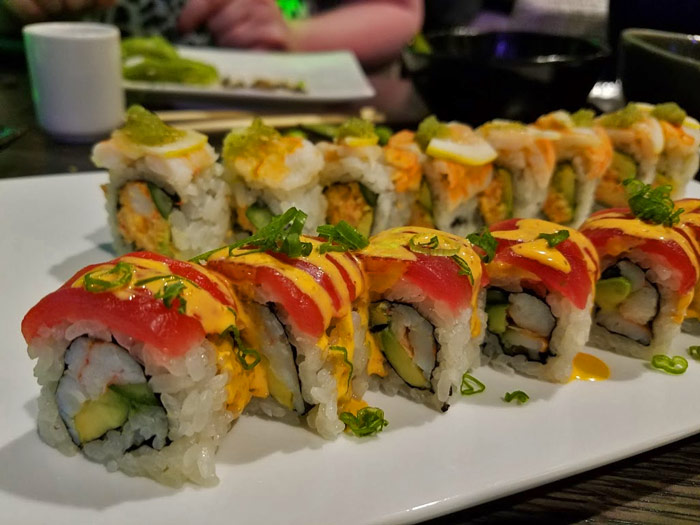 Sake Rok - Enjoy sushi and fine Japanese cuisine, and try their private label sake for an authentic Japanese experience.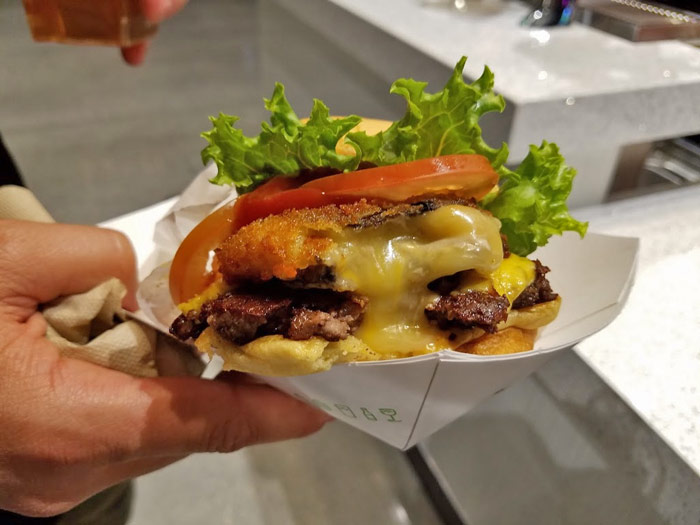 Shake Shack - Drive in to the 50s at Shake Shack, a modern day "roadside" burger joint. Enjoy all-natural burgers, flat-top dogs, frozen custard, and more. Don't hold back - this is Vegas Baby! Try the Shack Stack, featuring a Cheeseburger and a 'Shroom Burger (Cheese filled fried portobello mushroom!) stacked on top of each other ...
Conservation The Park is committed to sustainability as well as entertainment. It was designed with an integrated sustainability program focusing on energy and water conservation, green building, and waste management. Even the furniture, shade structures, waste bins, tree grates, and building structures were made using pre and post-consumer recycled steel, and the asphalt itself was salvaged and reused.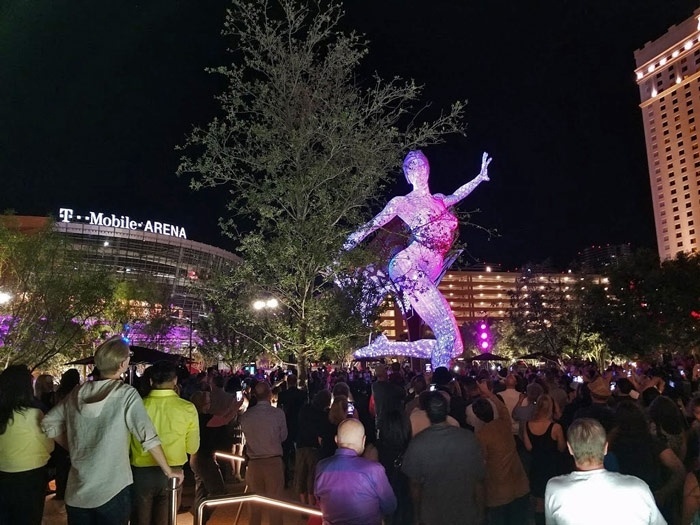 The Park - A More Laid Back Vegas
Designed with relaxation in mind, The Park is a more toned down version of Las Vegas. With an open air atmosphere, casual dining, and public entertainment, The Park is all about taking a break from the hectic Vegas we all know and relaxing in an environment that gives even the most dedicated vacationer a breather.