Kids grow up fast, but those moments that you and your son spend together may be memories that last a lifetime and can turn into yearly traditions. From shark fishing to dolphin watching and showing your son how to cast a net to gather shrimp there are a ton of opportunities for you to spend some meaningful time together in Gulf County.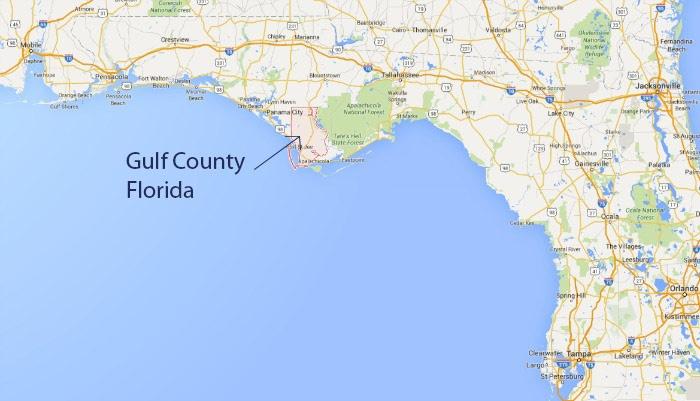 If you've never been to the gulf coast of Florida, it's difficult to describe how beautiful the beaches are there and Gulf County has plenty! It's located on the panhandle, just east of Panama City but has acres of natural wetlands that are perfect for fishing, bird watching or kayaking. To make things easier, Gulf County even has a Concierge Program available online to help create customized itineraries based on your input.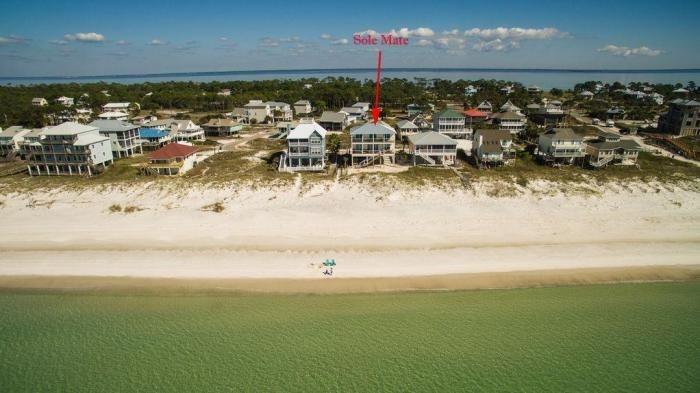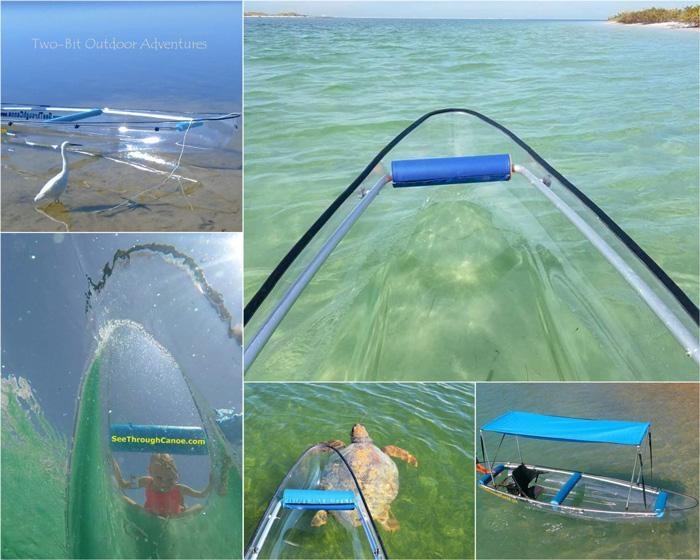 Get Close to Gulf County Nature by Canoe or Kayak
Gulf County has a wealth of both calm oceans to explore as well as fresh and brackish wetlands to explore. Like much of the Florida Gulf Coast, Gulf County is blessed with sugar white sand so the water is crystal clear. That makes it perfect for paddling through the water and being able to see fish, turtles, and other objects that would normally be invisible. St. Joseph Bay isn't the only place to explore on the water though. You can also float through the "Dead Lakes" and observe birds nesting, fishing, and flying above you, including egrets, terns, pelicans, osprey and even bald eagles.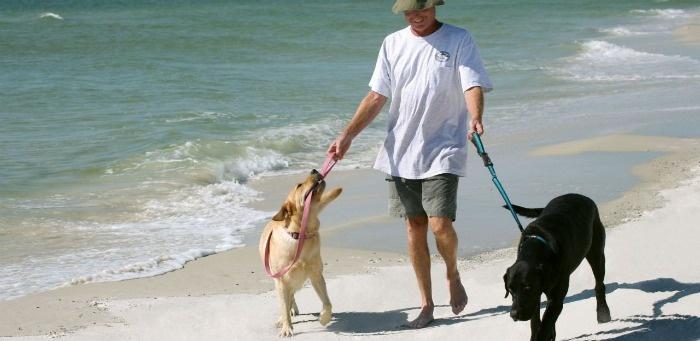 Miles of Dog Friendly Beaches
Gulf County beaches are some of the most dog friendly beaches in Florida. In fact, all beaches in the county are dog friendly (except the state park). Many towns and shops along the shore are also dog friendly.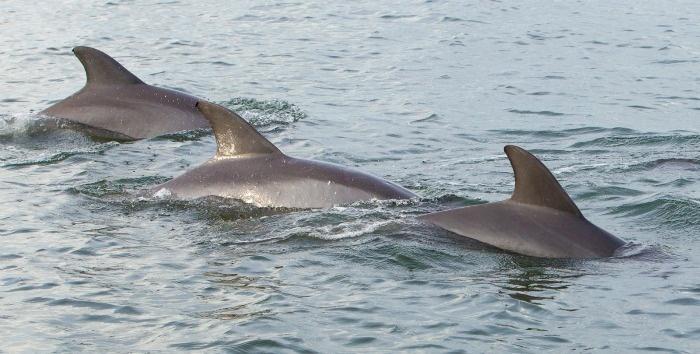 Dolphin Watching
It's not just dogs that love Gulf Shores - dolphins do too! So much so that they call it the "Dolphin Parade" as these awesome aquatic creatures follow the tidal current that flows out of the Intracoastal. While watching dolphins may not be the first thing that comes to mind when planning the ultimate Father and Son Florida Mancation, this is a great opportunity to teach him about science. Unlike other opportunities to talk about nature, this is a chance to talk about how they use their intelligence and social nature to hunt and play.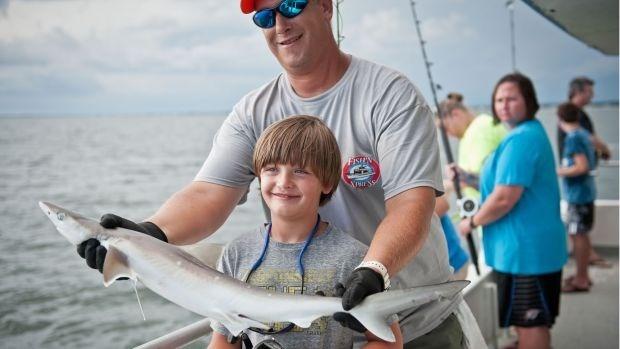 Shark Fishing (and more than sharks too!)
While relaxing is great, I love more exciting adventure too and I am sure you and your son will as well. So how about going shark fishing?
Don't worry - we're not talking about catching "Jaws" here, these fish are typically only 2-3 feet but you can catch 8-foot tiger sharks too. It's a huge thrill that can help cement those father-son bonds that will last a lifetime.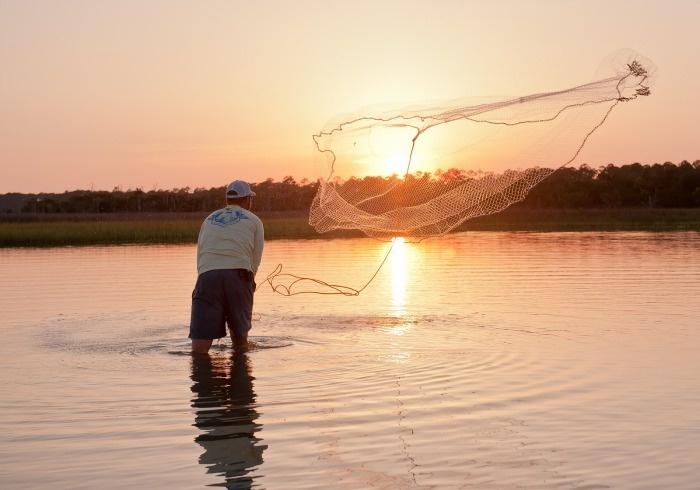 I remember as a kid how much fun it was to learn skills from my dad. While fishing is something common, I also remember learning how to crab using chicken necks on strings and throwing a casting net to catch shrimp. These are some of the skills you can share with your son on a trip to Gulf County Florida as well.
Even better, do it in the evening with a great sunset as a backdrop and take your catch back to the campsite where you can cook it up and share stories about the ones that got away till it's time to go to bed.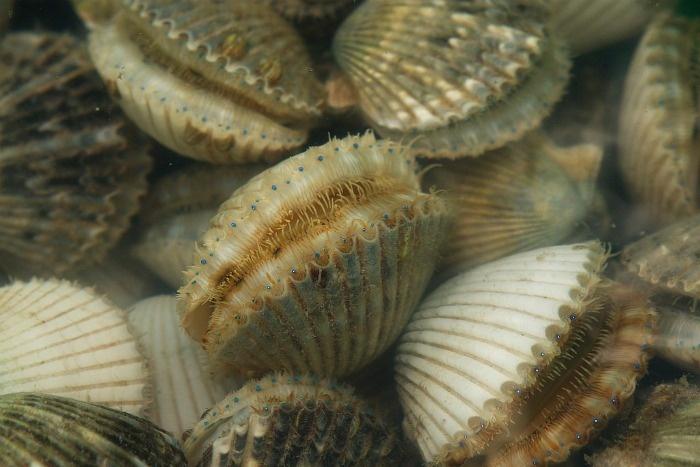 Finally, one of the things that I have yet to experience in my life is going scalloping. I've fished and gathered clams and oysters before but I've never had the chance to gather fresh scallops (though they are one of my absolute favorite types of seafood to eat!).
Oh yeah, and there is of course plenty of fish here too, including Grouper, Mahi, Red Snapper, Spanish Mackerel, Amberjack in the ocean and Flounder, Whiting, Pompano, Mullet, and Speckled Trout closer to shore. Of course, there is also Tarpon fishing in the spring, but this might be too much of a challenge for younger kids since the fish can exceed 8 feet in length and weigh up to 300 pounds! That might be the perfect Father and Son getaway for your teenagers or a college spring break guys getaway though.
Explore Sunken Shipwrecks
Gulf County Florida has some great opportunities for diving - whether to collect scallops or looking at wrecks of old shrimp boats. For those who want to try diving but aren't certified for SCUBA there are rigs available for shallow dives to ~20 feet where you use the same regulator as SCUBA but are attached to a hose and people on the boat are monitoring the oxygen level. This is perfect for scallop hunting or simply just enjoying watching the fish swim by.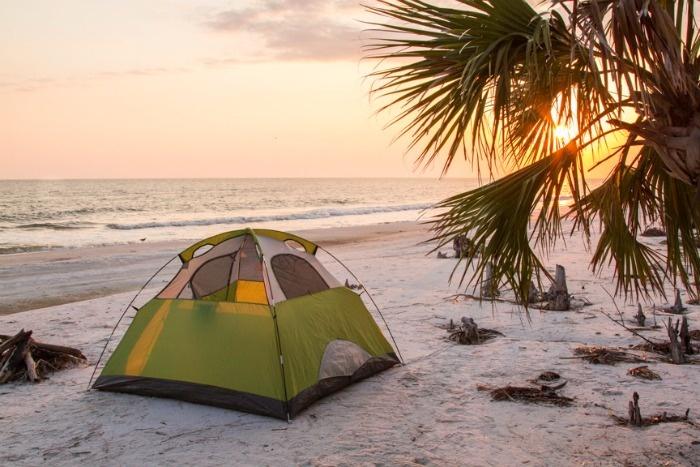 Whatever your preference for adventure in Gulf County Florida there is something perfect for you and your son to create memories that will last a lifetime and hopefully start a family tradition that will make you count down the days till you can return again to explore even more of this beautiful area.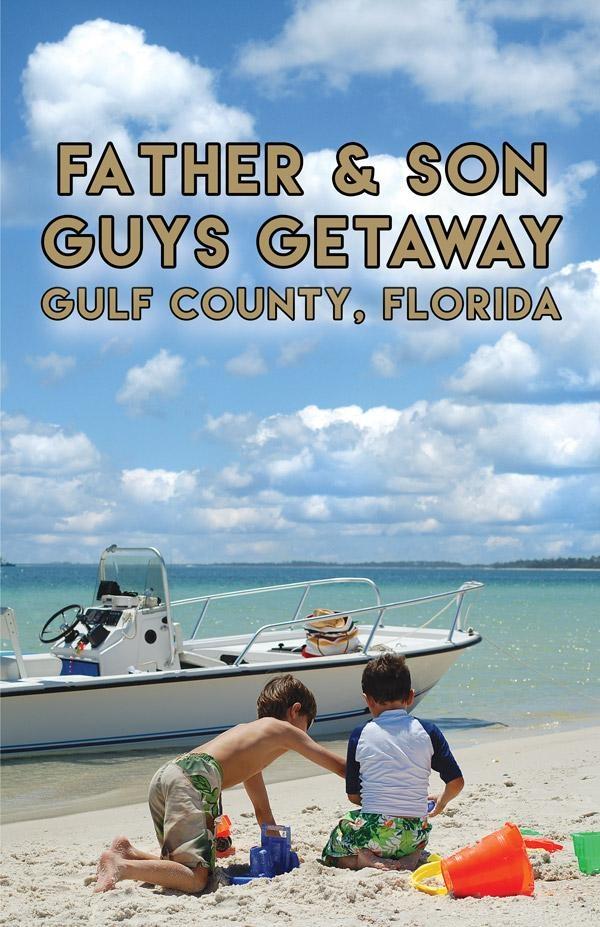 .