Washington D.C. is an ideal destination for a father and son (of any age) to visit together. This town has an amazing diversity of food, history, and military tradition, as well as accommodations and food for almost any budget. This is your opportunity to explore the city as men and share stories, explore new adventures, and enjoy a sports game or theater show.
What To Know When Visiting Washington DC by Car
Washington D.C. has grown rapidly over the past 30 years an as a result the District of Columbia's roads simply aren't sufficient for all the cars that want to drive here. As a result, public transportation is your best option and Metro is a fabulous system when you combine busses with subway. However, many people still prefer to drive. If you do, make sure to always check if a road is one-way and at what times. Some roads such as Rock Creek Parkway will actually switch direction depending on the time of day and others prohibit parking at certain times to allow for extra traffic lanes.
D.C. is a good city to explore by car, but just be aware, this is a city with some unique parking rules. To make sure you find a parking space that won't end with a ticket, check out this D.C. Parking Guide!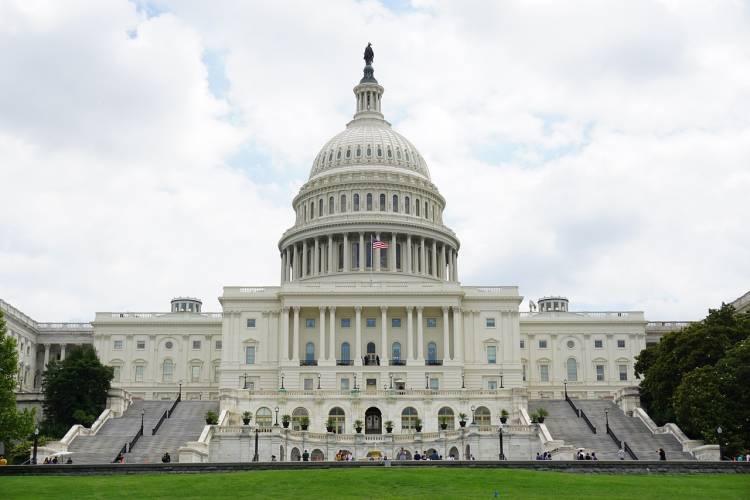 Visit Your Senator or Congressman
While Washington D.C. is full of awesome museums and attractions, the city exists for one reason - it is the center of American government. While many people put a Whitehouse Tour at the top of their lists, as someone who grew up in Northern Virginia I can honestly tell you that nothing compares to the opportunity to visit your senator or congressman. While security regulations have changed a bit in the past 40 years, this is something that every father and son trip should include. Not only is it free but relatively few visitors take advantage of this opportunity. If congress isn't in session though, you can still visit the United States Capitol. If it is in session though, you can often schedule meetings at their offices, attend "meet and greets", or request visitor passes to watch Congress in session.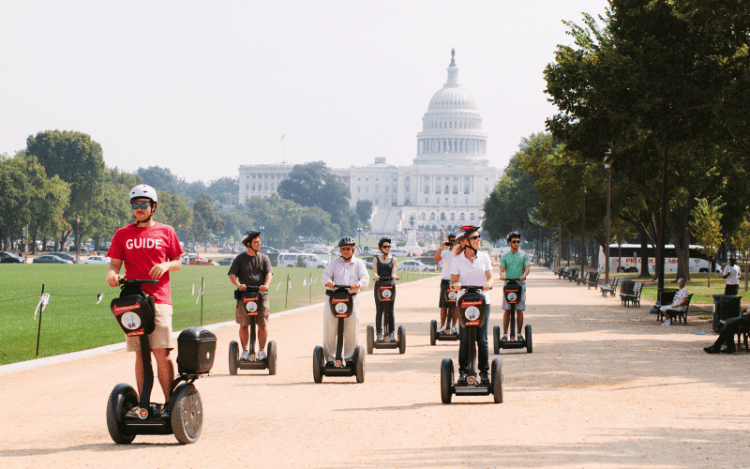 Take a Segway Tour (It's Easier than Walking!)
If you're planning on seeing all that D.C. has to offer why not do it in style? Take a City Segway Tours tour. Embark on an unforgettable journey through the city and the National Mall on your very own two-wheeled chariot. This is a great way to see all the classic sites you're already planning on seeing in the speediest. Your experienced guide will impart to you a detailed narrative of the country's past and present.
One your tour you'll see:
S. Capitol Building
The National Museum of Natural History
The National Air and Space Museum
Ford's Theater
Are you a fan of all things aeronautical? Then you're going to love Udvar Hazy Air and Space Museum. Explore thousands of aviation and space artifact displayed in their two large hangars. You can check out the Space Shuttle Discovery live and in person, catch a flick at the Airbus IMAX Theater or check out the amazing views from Donald D. Engen Observation Tower.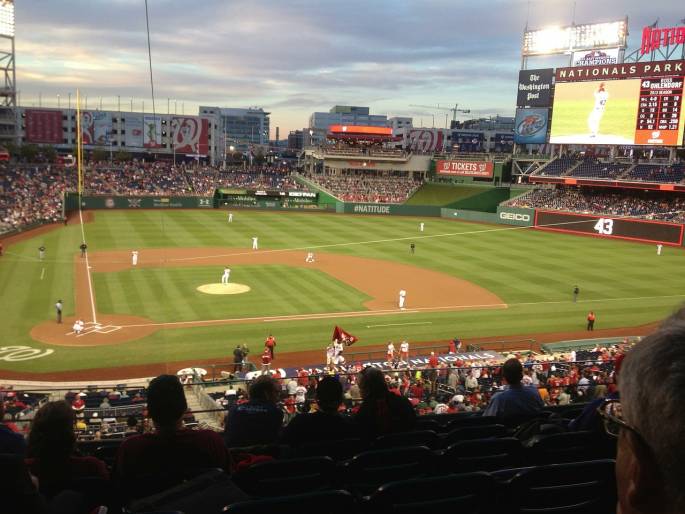 Attend a Sporting Event And Cheer On Your Team During and Away Game
One of my favorite excuses for a trip is to attend an away game for a favorite sporting team. Washington D.C. has a hockey arena, soccer field, and baseball stadium right downtown and the FedEx Field (football) is located just outside of the district.
Potomac River Cruise
What goes better than dads, steak, and boats? If politics is what built this city, the Potomac River is what defines it and a river cruise is the perfect way to see sites including from the Lincoln and Jefferson Memorials, Arlington National Cemetery, and Georgetown from the water.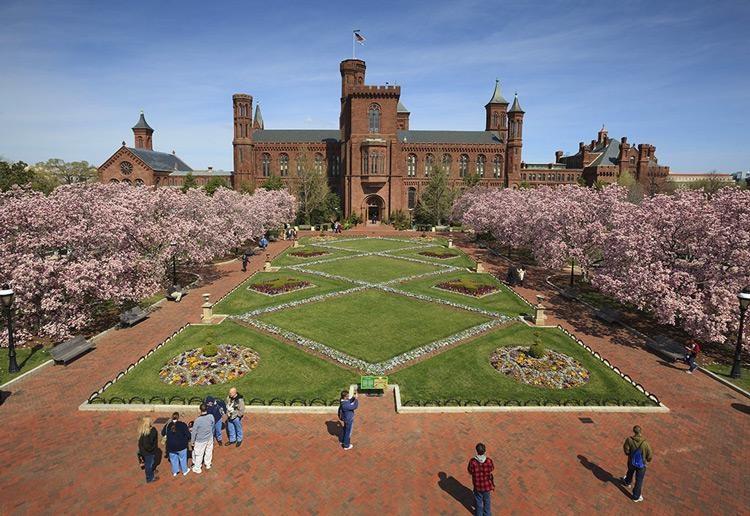 Visit The Smithsonian ...
Hah ok just kidding, far too many people visiting Washington D.C. for the first time think that "The Smithsonian" is just one museum. In fact, the Smithsonian is a collection of 19 different museums, galleries, gardens, and of course the National Zoo. This includes 11 different museums on the National Mall including favorites such as African American Museum, Air and Space Museum, American History Museum, Arts and Industries Building, and and Natural History Museum.
Explore Some Offbeat Museums
Washington D.C. is home to more than just serious history as showcased by the Smithsonian museums. As the area has attracted a diverse base of visitors looking for something more fun and unique it has also opened a variety of special museums including the following:
Madame Tussauds Wax Museum
Newseum (celebrating news and journalism history)
Spy Museum
National Museum of Crime and Punishment
Heurich House Museum - The Brewmaster's Castle
National Museum of Health and Medicine
The History of Cannabis (TCH) Museum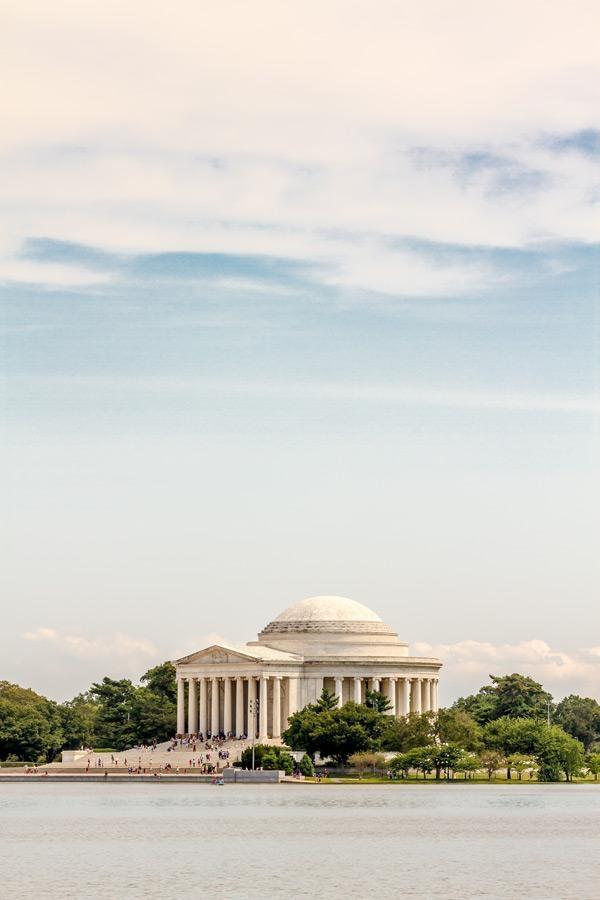 Embrace History and Share Stories at a Monument or Memorial
Washington DC has no shortage of grand monuments to marvel at. I'm sure you already have stops planned at iconic spots like Lincoln, Washington, and Jefferson but don't forget about lesser known stops too like Martin Luther King, Korean War, or World War II. Beyond these though, there are tons more smaller statues and monuments that offer an opportunity to share a special moment. They might not get as big of a spotlight as the Lincoln Memorial but these unique pieces of art are still deserving of a visit.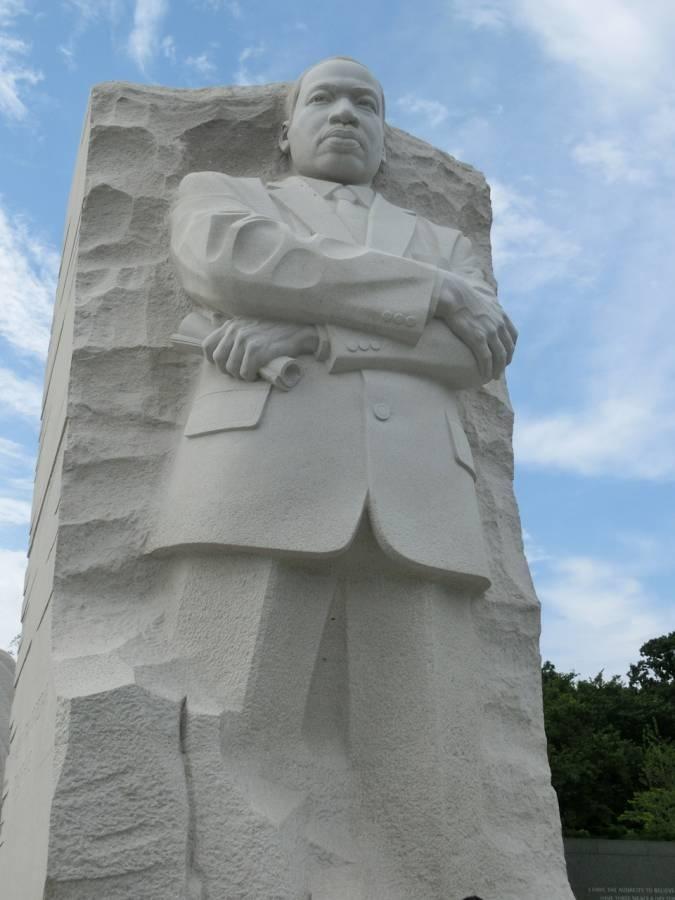 Here are some more awesome statues and memorials to visit:
Albert Einstein
Berlin Wall gallery at the Newseum
Titanic Memorial
Samuel Hahnemann Memorial
Temperance Fountain
African American Civil War Memorial
Kahlil Gibran Memorial Garden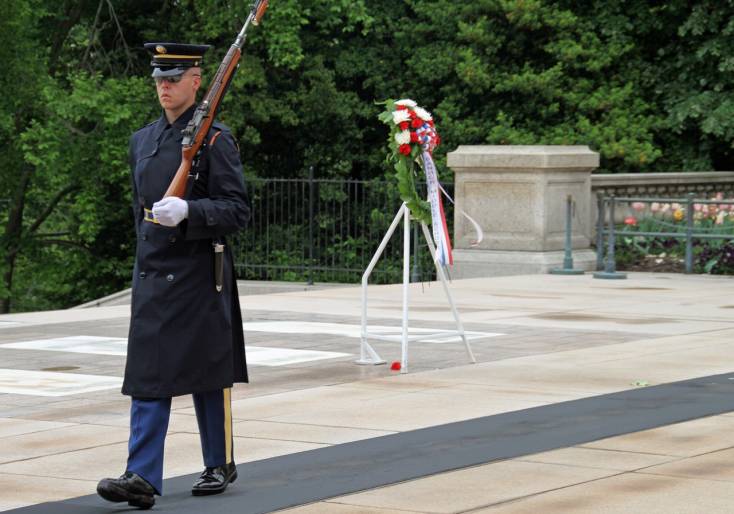 Reflect and Pay Respects at Arlington National Cemetery
Arlington National Cemetery is a must see for a father and son trip. This site was declared a military cemetery in 1864 on the site of Confederate General Robert E. Lee's house. It's a place of great reverence and national pride and this makes it another great opportunity to discuss the effect of military action and the heroic actions of troops protecting our freedoms. Between October through March you can observe the Changing of the Guard ceremony every hour, on the hour and between April through September the ceremony takes place on the half hour as well. Make sure to visit the Arlington Cemetery website for full details.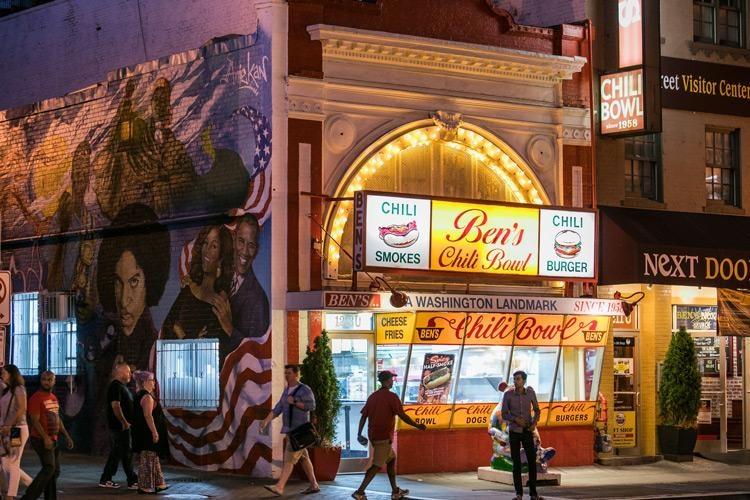 Grab a Bite to Eat at an Iconic Washington Eatery
This is where you might think I've lost my mind, but the food vendors by the National Mall have some tasty treats - one of my favorites was the big greasy egg rolls but take a look around and try something new. If you are looking for a sit-down meal, there's some of my favorite food options:
Ben's Chili Bowl on U-Street
Old Ebbitt Grille (a favorite of Ronald Reagan)
Weenie Beenie "half-smoke" sausage (original location opened in 1954)
Of course, the real food choice for visitors is to try something that they can't get at home. As good as Ben's chili is or a burger or steak might be at Old Ebbitt Grill ... this is your opportunity to explore the diverse ethnic food scene available here. As a gathering point for virtually every country and ethnic group around the world, you are almost certain to find something unique that you can't get at home. For instance, while you might enjoy Vietnamese, Chinese, or Korean at home ... switch up your asian cuisine and try Malaysian, Bangladeshi, or Khmer / Cambodian? You can find options for these and more here in Washington DC's amazing food scene.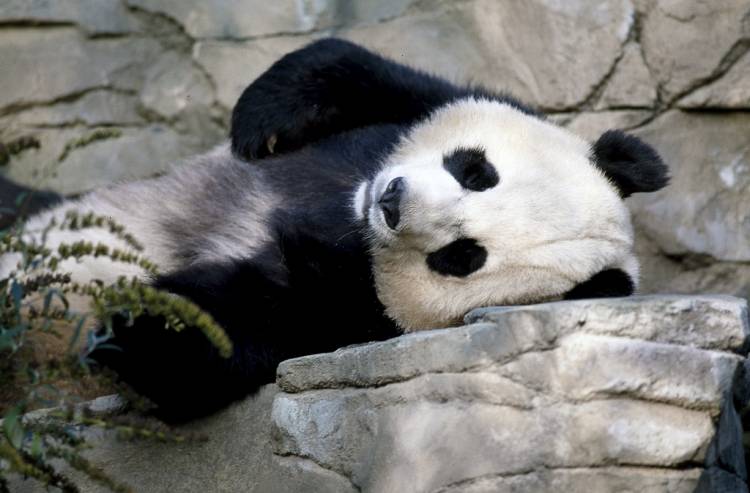 Make Friends at the Smithsonian's National Zoo
Visit more than 1,500 animals at the Smithsonian's National Zoo & Conservation Biology Institute. It's one of four zoos in the United States that house pandas. After you check out those gentle giants you can see anything from Asian elephants to sea lions. While this is obviously a great place to take your younger sons ... two adult men can enjoy a stroll through the zoo as well and you are never too old to laugh at a playful panda!
Pandas aren't the only major attraction here though. Be sure to keep your eyes to the sky as you move through the property; you might just catch a glimpse an orangutan commuting via the O Line. With 163-acre to cover, this would be an option for a full day trip!
Some images above provided by Washington.org, a great source for planning the ultimate Father and Son guys getaway to Washington D.C.!