Looking for an amazing spring break destination that will wow both you and your dad? Look no further! We have put together a list of the top luxury spring break ideas for father and son guys getaways. These destinations are perfect for bonding and enjoying some well-deserved relaxation time together. So pack your bags and get ready for an unforgettable trip!
Typically, when folks hear the term "Father and Son" trip, there's a notion that this is something only for dads and their children but we've put together a collection of father and son trip ideas that work well for kids ... or a dad and his adult son too.
Whether it's guys only trip or a father and son getaway, these are our top picks for luxury spring break destinations where a father and son can have a fantastic guys getaway!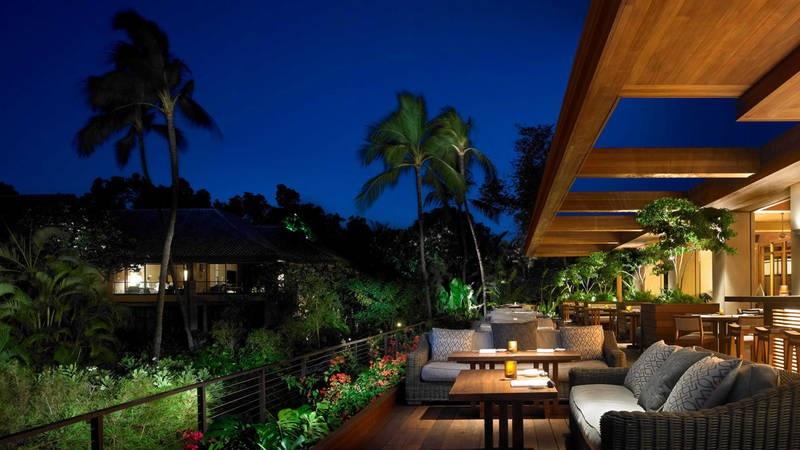 Four Seasons Resort: Lanai City, HI
If you love the beach, then the Four Seasons Resort in Lanai City, HI is a hot spot for incredible views to bond over as you enjoy what nature has to offer with some fresh sea air. Not only that, but you can expect a variety of fun activities to enjoy together like snorkeling, deep-sea fishing, scuba diving, and even whale watching for a unique twist! The rooms feature a private patio for long talks after decompressing and a luxurious experience with delicious meals. Hawaii has a vacation atmosphere where you can get away and spend quality time together in a tropical paradise that leaves nothing to be desired.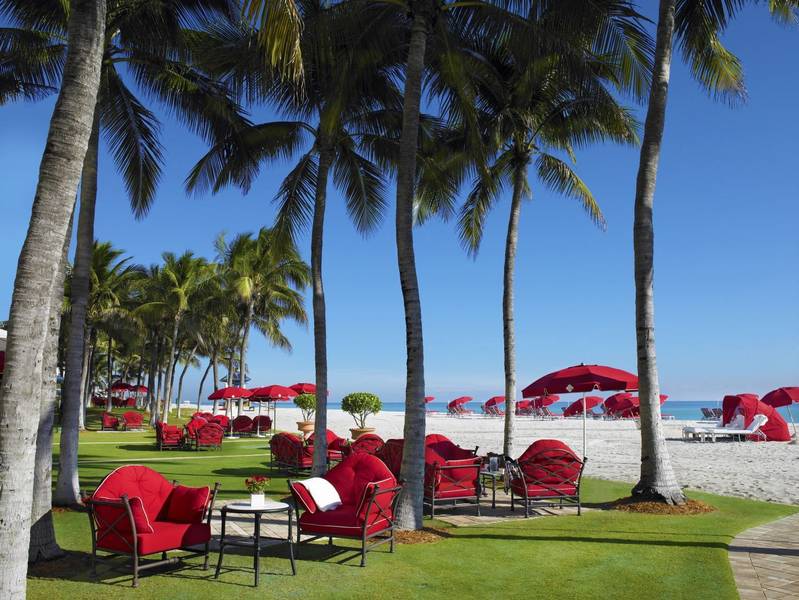 Acqualina Resort & Residences: Sunny Isles Beach, FL
Sometimes planning a trip to a resort might seem like a daunting and uncertain task because you don't always know if the service will be good. They place a high emphasis on customer service here and many give testimony that the staff here goes above and beyond to accommodate your needs on spring break. The rooms here are exclusive and beautiful with many amenities including 3 in-house restaurants to enjoy without leaving your hotel. Discover fun pools, beaches, and activities waiting for you at the Acqualina Resort in Florida! The space might be limited here, so it's important to strike early to get the best room.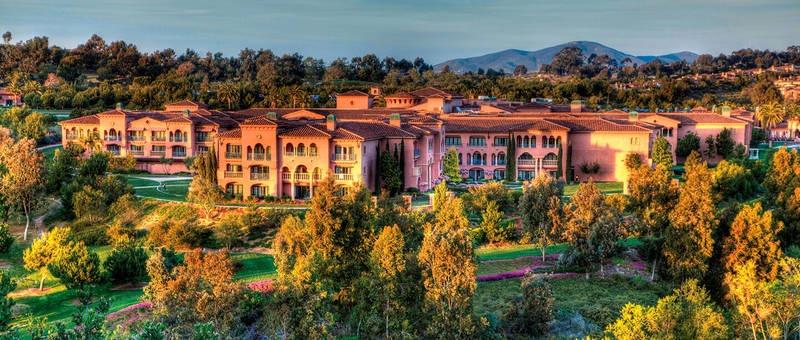 Fairmont Grand Del Mar: San Diego, CA
You won't have to worry about fighting for a good room here because the standard is set high at the Fairmont Grand Del Mar that there is literally no bad room in the resort. Here you'll find a Tom-Fazio-designed golf course and a few pools to enjoy at this resort. It's perfect for stretching your legs and enjoying a fun conversation over a relaxing walk over the course. There are some delicious restaurants in this resort including cuisines like the Mediterranean and Amaya hot spots. Here you will dive into some fun flavors together and it's always fun trying new foods together. Enjoy the perks of free breakfast to start off the day right and save a bit of money here. There is also free parking and pets are allowed if you can't bear to part with them!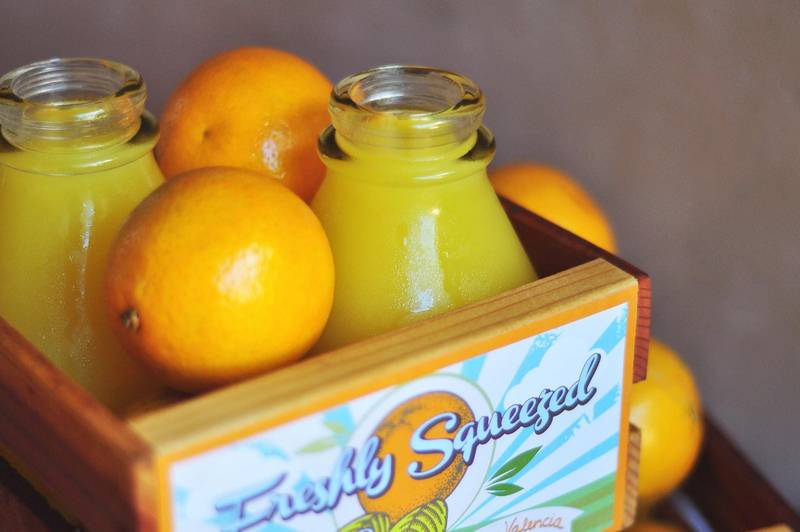 Rancho Valencia Resort & Spa: Rancho Santa Fe, CA
Since you're sharing a room together, it's important there is enough space to accommodate for maximum comfort at Rancho Valencia Resort. This resort gives you over 900 square feet to stretch your legs and have the proper room. There are some nice treatments to help you recover from a long day of wrangling in a big fish together. These include massages and wraps along with a relaxing environment to keep your mind at ease. You'll definitely want to visit the Pony room here with some exclusive and unique cocktail recipes to try together and let loose! It's important to take it easy and stay safe when enjoying spring break together, and a few drinks help to break the ice and keep the experience enjoyable even after a fun-filled day and extensive traveling. This is an aesthetically pleasing resort with relaxing colors for peace of mind.

The Sea Pines Resort: Hilton Head Island, SC
The amazing scenery and luxurious atmosphere are well worth a visit to The Sea Pines Resort. The staff are highly professional here and make sure you have each particular need met with consideration and care. There are some delicious on-site dining options to keep you satiated. It's a great opportunity to try new foods together and cement some lasting memories with delicious cuisine. If you're looking to get some work done, then there is also a business center here to help you with any technical tasks like printing or copying. It's the perfect resort for finding fun activities in the area and enjoying perks like the large flat-screen TV in each room. You can bond over a movie after a fun day together and there will be plenty of space overall.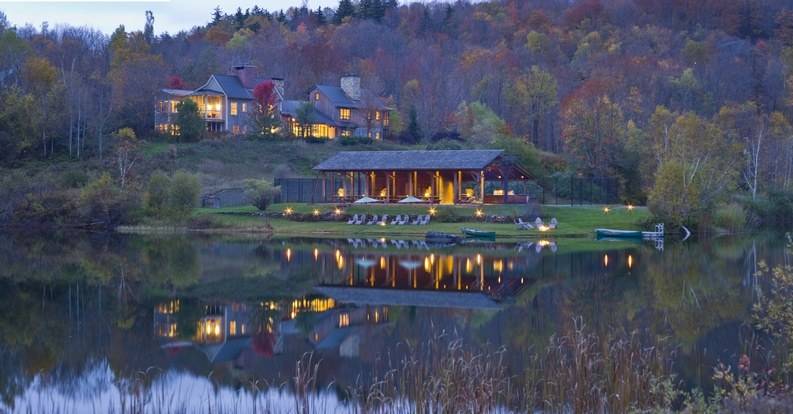 Twin Farms: Barnard, VT
Twin Farms takes pride in its impressive peaceful atmosphere, and this makes it the perfect spot to get away from school or the office. Fathers and sons can enjoy the benefits of a highly considerate staff and can unwind together in harmony here. There are some unique activities here like downhill skiing and canoeing if you're feeling adventurous and want to try a new challenge. Conquering these tasks is something fulfilling for both of you and Dad won't have to worry about burning a hole in the wallet with all-inclusive amenities and no surprise fees. All meals and alcoholic beverages are covered so you won't have to worry about the bill stacking up over your visit. There is a fitness center with tennis courts to enjoy together too if you're looking to stay in shape. Each room comes with plenty to do including a flatscreen along with many games and puzzles to enjoy for the downtime!
The Sanctuary Golf Resort: Kiawah Island, SC
If you both love Golf then this is one of the best resorts you can find at The Sanctuary on Kiawah Island where stress is a thing of the past. It is along the Atlantic Ocean so you can enjoy the amazing scenery and visit the beach for some fresh air and fun talks on the beach. The Five championship golf course here will make sure you both get plenty of sun and enjoy a leisure activity with superb weather. It's recommended to go all out and rent an ocean-view room for the optimal experience here. The Golf course here will be a fun way to enjoy some friendly competition and memorable bonding together over the conversation. All of these are excellent Luxury Spring break trip ideas and it's better to go all out and make it both exciting and relaxing for both father and son!