Los Angeles isn't like most cities. Typically in places like New York, Chicago, Denver etc. you have a central city but Los Angeles is a collection of cities spread out over a vast area. That allows for some really cool smaller destinations to explore and one of these that is often overlooked - but shouldn't be - is San Pedro. Despite the shadow that neighboring Long Beach casts, San Pedro has a surprising amount of fun ideas for a father and son weekend getaway. Let's explore some of the stuff you won't want to miss!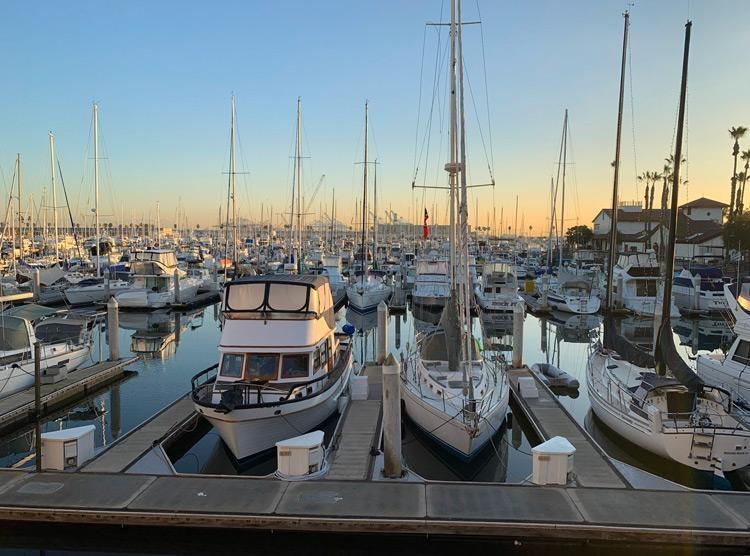 Photo provided by SuburbanMen.com
San Pedro is a port city and so almost everything here revolves around the marine life and maritime history. We visited here as part of a #MenWhoBlog trip and our hotel was hosted by the DoubleTree San Pedro. This property is situated right on the marina and so it's perfect for walking around and watching the boats but still close to everything in the area. plus they've got the famous DoubleTree warm chocolate chip cookies at check in too!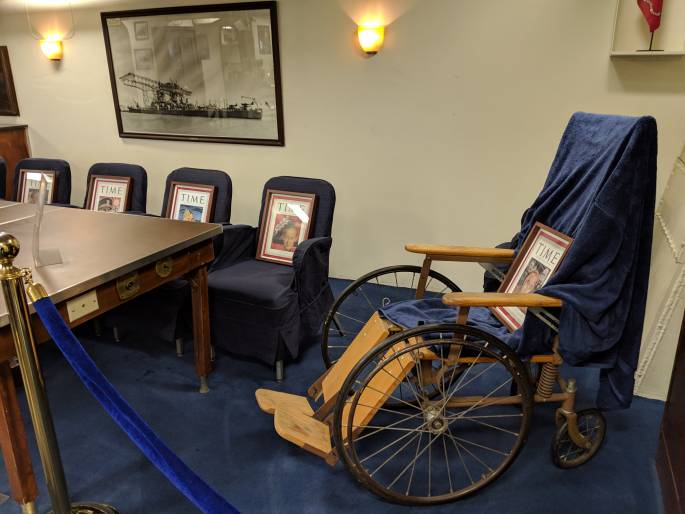 Explore World War II History at the Battleship USS IOWA Museum
As a young man I learned to love history - in part it was because the history I learned was vibrant rather than simple learned from a book. The Battleship USS IOWA is a must visit for anyone who loves big military machines but it was also a surprisingly good opportunity to learn about a bunch of other things as well. From WWII history to discussions about disability while examining President Roosevelt's wheelchair, and of course the science of naval artillery. This is more than just a chance to climb over this nearly 80-year old battleship - one of the largest ever made.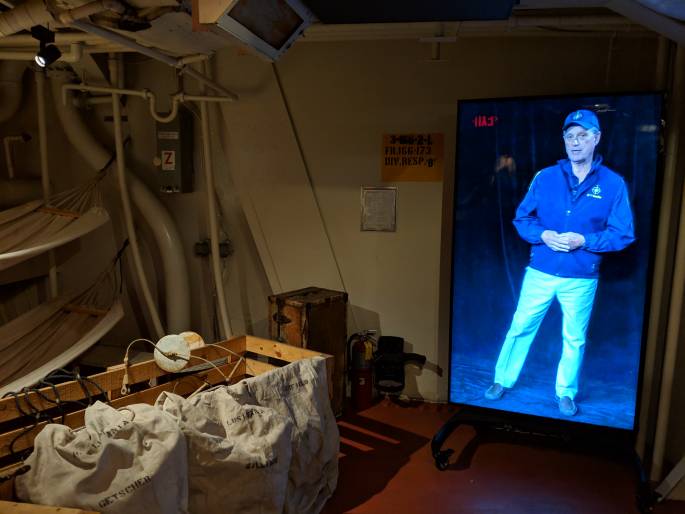 In addition to IOWA's history there's also the awesome Lost at Sea with Dr. Bob Ballard. This special exhibit explores the history of shipwrecks found by Dr. Ballard including the RMS Titanic, German Battleship Bismarck, troop carrier Lusitania, John F. Kennedy's PT-109, and the American Submarine Scorpion. In addition to some fantastic interactive exhibits there is also a viewing room with a live feed when Ballard's team is actively exploring a wreck.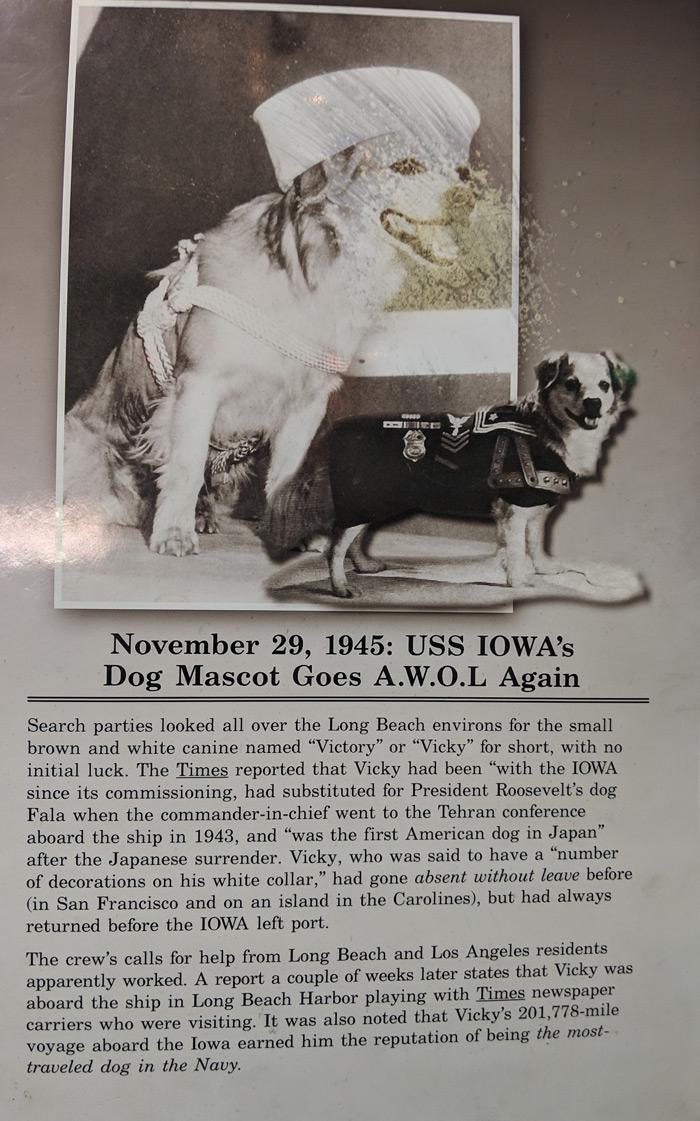 Tours of the USS Iowa are offered daily and there are self-guided as well as guided options available. Younger kids as well as dog lovers can also explore the self-guided Scavenger Hunt looking for 10 spots around the ship featuring Victory the Dog and the AR Experience organized around him. Vicky was more than just any dog, he was the brought aboard in 1943 by Captain McCrea to help with morale and became an Apprentice Mascot ultimately logging more than 205,000 miles on the IOWA and was given full military honors when he left the ship.
Other Father and Son Weekend Getaway Ideas in San Pedro:
Cabrillo Marine Aquarium - This aquarium features a variety of exhibits that help visitors understand the complex marine environment off the coast of Southern California. The aquarium includes exhibits as well as the Cabrillo Beach Coastal Park and tidepools available at low tide.
SS Lane Victory - WWII wasn't won by the IOWA's guns alone! The contributions of America's Merchant Marine was also essential to the Allies victory. The SS Lane was a Victory Ship that was launched in 1945 and visitors can take a tour of nearly the entire ship.
Los Angeles Maritime Museum - Once serving as the terminal for a car ferry that took military personnel, cannery workers, fishermen and others across the channel before the Vincent Thomas Bridge was built, the maritime museum is a great place to learn more about LA's maritime history.
Drum Barracks - Most people don't consider that California played an important role in the Union's victory during the Civil War, but here you'll be able to learn about the role San Pedro played in protecting the Southwestern United States and supporting the Union war effort.
Take a Cruise - If you aren't satisfied with simply exploring historic ships, maybe you should consider taking an ocean cruise of your own. Cruise lines that have home port vessels here include: Norwegian Cruise Line, Princess Cruises, and Holland America Line. Located directly adjacent to the Battleship IOWA's berth is the San Pedro Cruise Ship terminal where you can take cruises to Mexico, Hawaii, Canada and other Pacific destinations. For fans of the Love Boat TV show, scenes from that show and the S.S. Pacific Princess were filmed in San Pedro too.