Northern Sonoma County's Wine Road has a fabulous assortment of hotels, inns, and bed & breakfasts available but the Geyserville Inn combined all of the best aspects of each type of property. The rooms were modern like a hotel, it was small and personal like an inn, and the restaurant on-site had the personality of a home-cooked breakfast that you might find in a bed and breakfast property. Whether you are looking for a place to stay on a guys weekend, romantic getaway, or even a wedding or vow renewal, this place is near perfect.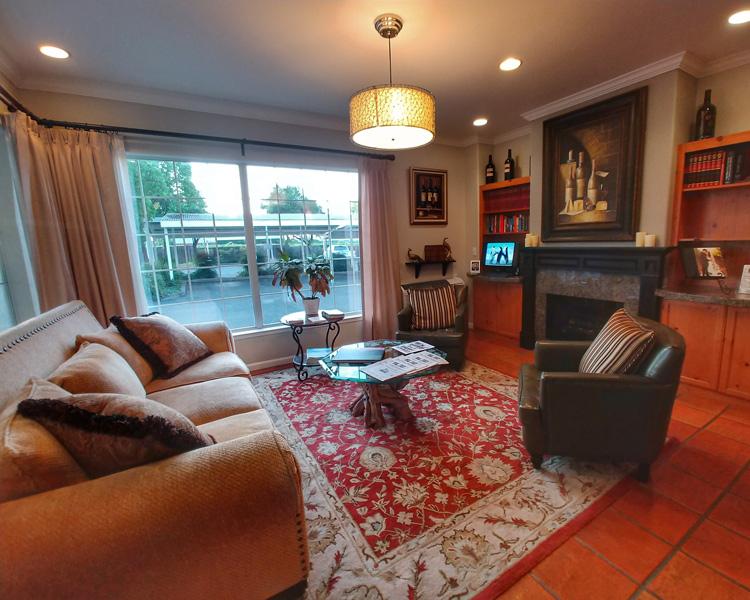 We stayed here at the Geyserville Inn as guests of the Sonoma Wine Road and I'd come back here again on my own. They are currently going through a renovation process and assuming the rooms will all be like the one we had, guests are in for a treat. One of the things I absolutely loved here is that they didn't skimp on the mattress or pillows.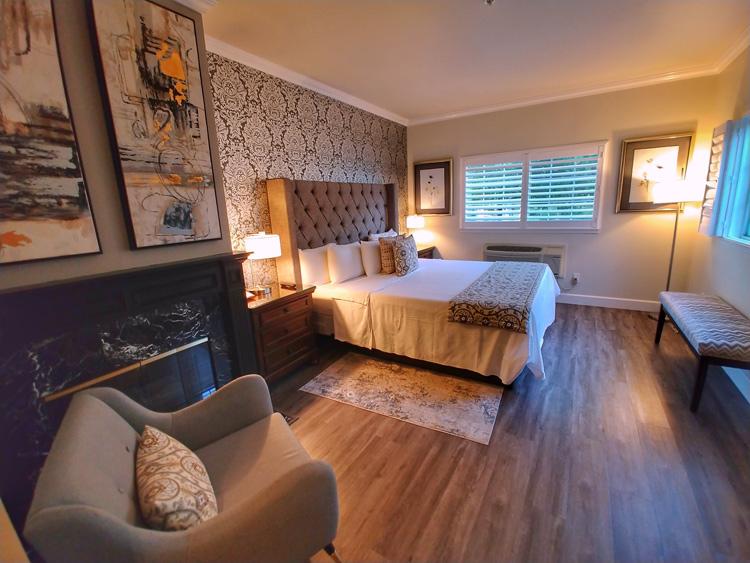 It's frustrating going to high-end "luxury resorts" that have big TVs and fancy soaps and then you flop on the bed only to feel springs or a pillow that isn't as good as the one you have at home. Here though, Geyserville Inn has spent a significant amount of money investing in memory foam mattresses and pillows that were super comfortable after a long day touring wineries.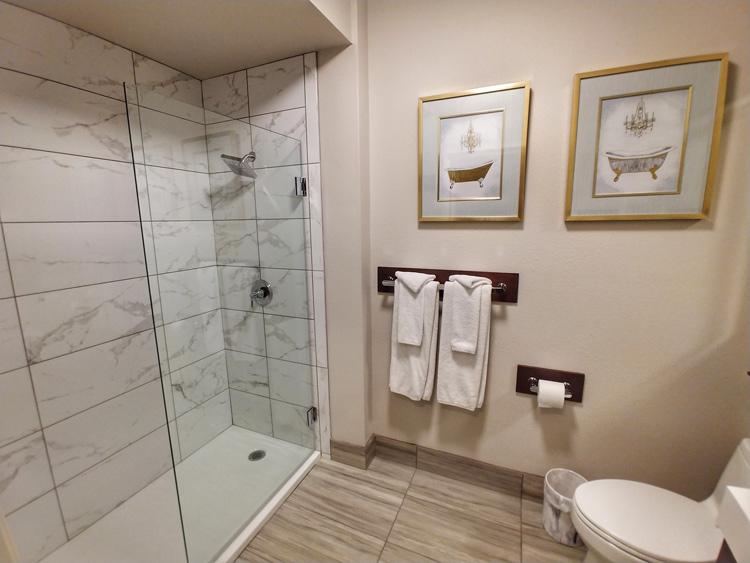 Like any inn, each room is going to be slightly different but our room featured a large bathroom and a desk area that I appreciated so I could get work done. If you are on a romantic getaway, don't worry - your partner will enjoy the fact that the desk is really a makeup desk, complete with a face mirror.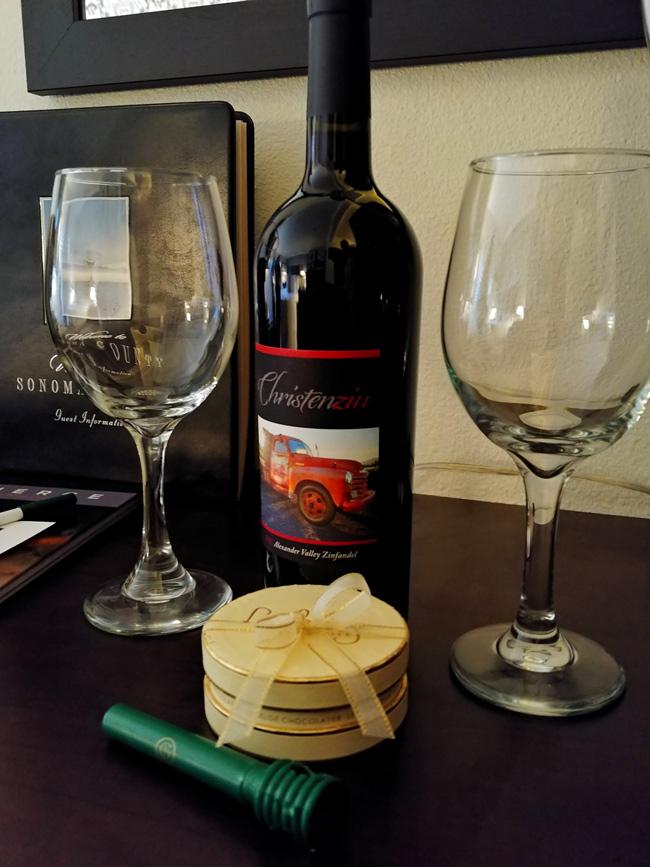 When we entered the room, we found a bottle of the house wine on the desk - Christenzin, named after the owner of the Geyserville Inn. This was a nice touch and helped reinforce the fact that this property was something special and truly connected to the landscape that surrounded it.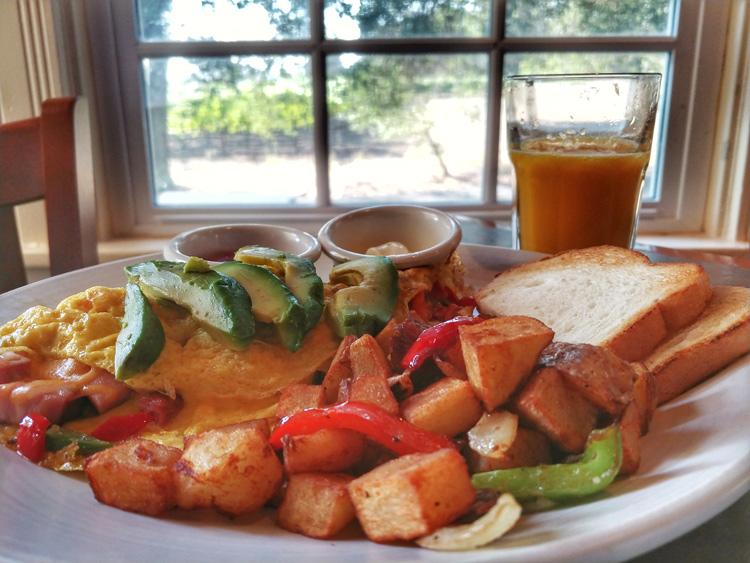 Breakfasts at the Geyserville Grill were always excellent and there's something special about enjoying a delicious breakfast while looking at vineyards just outside the window. At night on Fridays during the summer, there is live music and outdoor seating on the patio offers a great opportunity to kick back and relax after a long day.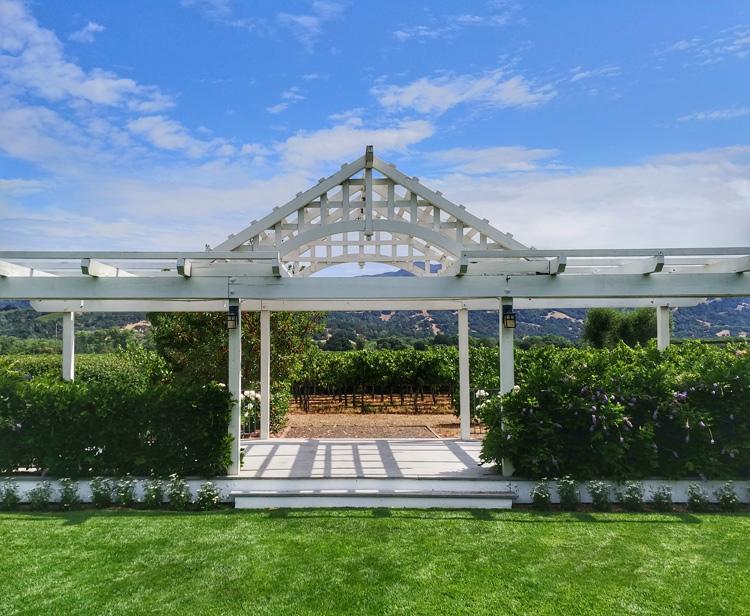 While easy to miss, if you stay here, make sure to walk the grounds a bit. There's a fabulous event space behind the hotel with vineyards in the background that would be the dream of any bride and a perfect spot for corporate events and parties too.