Mexico City is a destination that most Americans probably don't think about, but it is high on my list of places to visit. Despite the reputation of this country in the news, the capital is actually a cosmopolitan global city with lots to offer in terms of history, culture, food ... and yes drinks. The folks at Ignacia Guest House sent us the recipe for their Mango and Mezcal Cocktail served during their complimentary daily cocktail hour.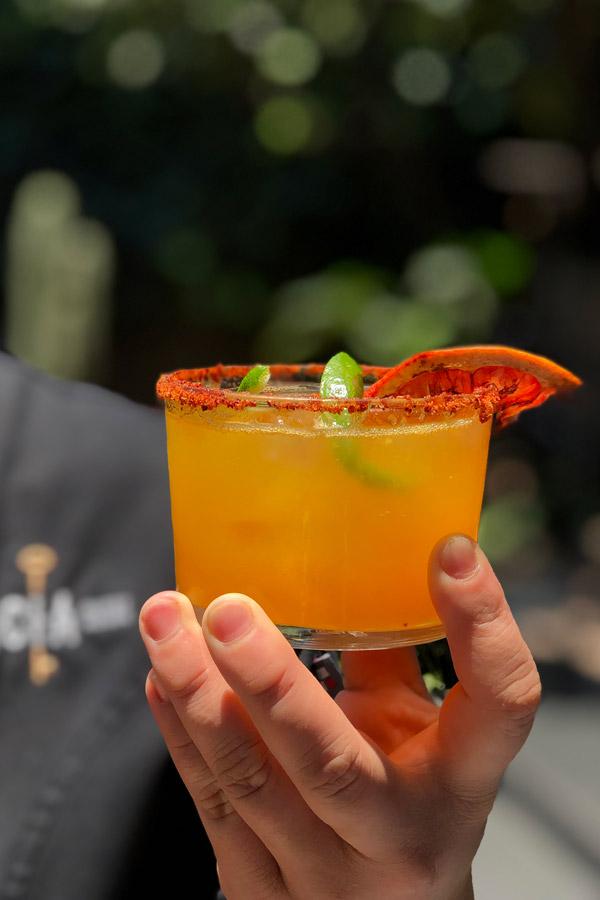 Ignacia Guest House – Mango & Mezcal Cocktail:

Mango Juice

Pomelo Juice
Eureka lemon
Mezcal
Ancho Reyes liquor
Mint and Rosemary syrup
Ginger Ale
Ice
Mix everything in a jar, then pour it in a small glass, decorated with Rosemary and powder chili salt. It's a delicious way to enjoy this season!
For more information about the Ignacia Guest House please visit their website or our article here.