Consistently ranked among the world's top places to visit, Mexico City is a global capital welcoming more than 12.5 million visitors each year with its renowned cuisine, vibrant culture, rich history, unique neighborhoods and modern-day travel offerings. A sprawling metropolis bursting with a vibrant personality blending old and new, there are over a dozen distinct neighborhoods or "colonias" each with their own character and charm.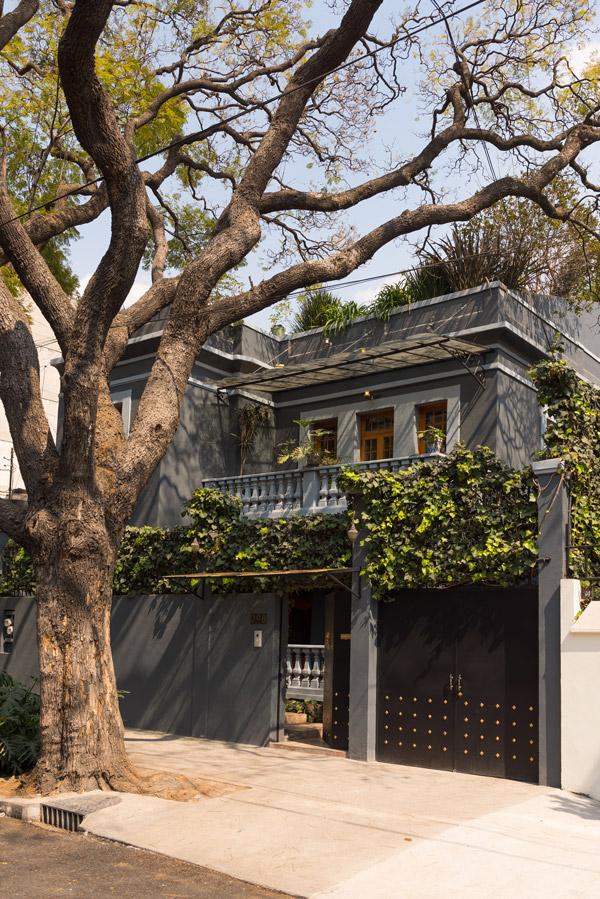 An essential part of the city's cultural and gastronomic life, the adjacent Roma and Condesa neighborhoods are home to Mexico City's trendy creative class. The area overflows with diverse dining options and alluring nightlife possibilities, as well as varying architectural styles and bold design. A century ago, whenLa Romita was a wealthy town of grand mansions, no one would have guessed that by the turn of the millennium, it would home to Mexico City's hipsters. These days, its neoclassic, beaux arts and art nouveau-style buildings, squares and tree-lined boulevards abound with restaurants, galleries, bars, foodies, artists, eclectic bed and breakfasts and more. In September 2017 an earthquake impacted Roma and Condesa, Mexico City's most beloved colonias. After, local artists, architects, designers, chefs and residents have worked to restore and revitalize the area, making them more compelling destinations than ever before.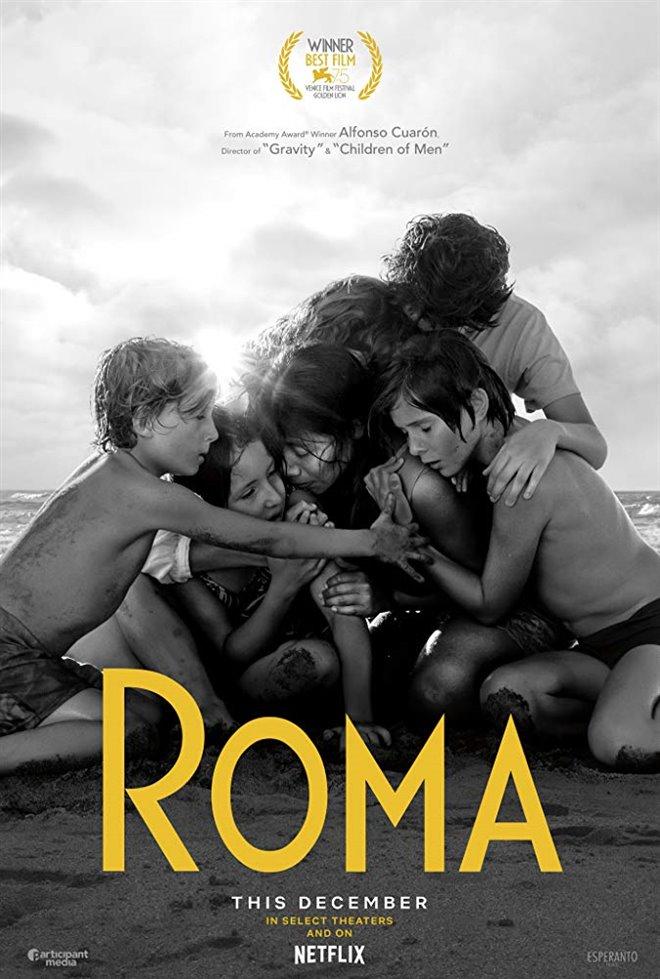 With the recent buzz from this year's Academy Award winner for Best Director, Alfonso Cuaron's love story to his hometown of Colonia Roma hit center stage in the internationally acclaimed movie, Roma. Located just a few blocks from the house where Roma was filmed, Ignacia Guest House is an exclusive bed and breakfast with five suites blending history, Mexican artisan tradition and contemporary design. Opening its doors in February 2017, the name is derived from the housekeeper who looked after this 1913 casona for over 70 years, Ignacia.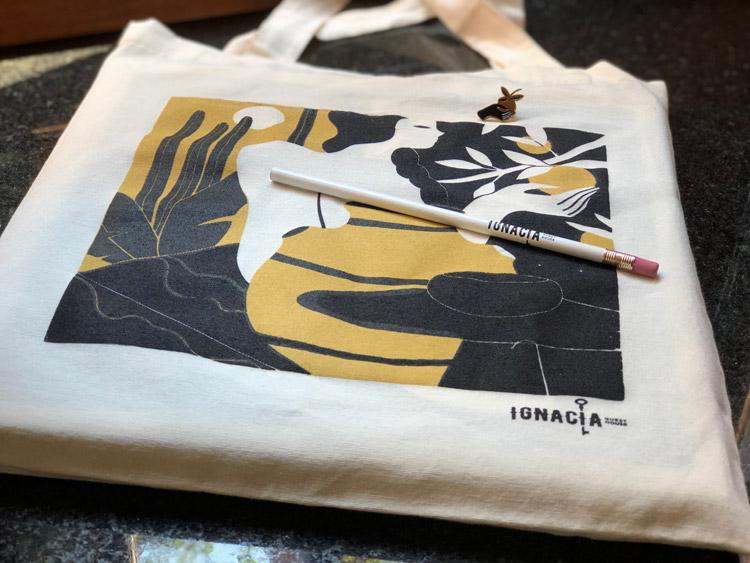 To celebrate the recent two-year anniversary of its opening, Ignacia Guest House collaborated with prominent illustrator Hilda Palafox, known as "Poni" to design the guest house's commemorative anniversary tote bags. Born and raised in Mexico City, Poni is a world-renowned designer, illustrator and muralist whose creative work includes murals, illustrations, drawings and ceramics. She studied at the National Institute of Fine Arts and has illustrated for magazines, singers and several national and international brands. Passionate about the female form, Poni uses illustrations and ceramic works to create a variety of womanly characters in her own unique style. Despite being commissioned for murals by Amnesty International, her most famous work is a doodle which pays homage to Mexican activist and feminist Elvia Carrillo Puerto which was featured on Google's search homepage in 2017. These beautiful signature tote bags designed exclusively for Ignacia Guest House by Poni can be purchased for $25USD at the front desk. In other news, Ignacia Guest House now offers luxurious robes for all guests to adorn during their stay and a new summer mezcal cocktail to be enjoyed during their daily complimentary cocktail hour in the garden.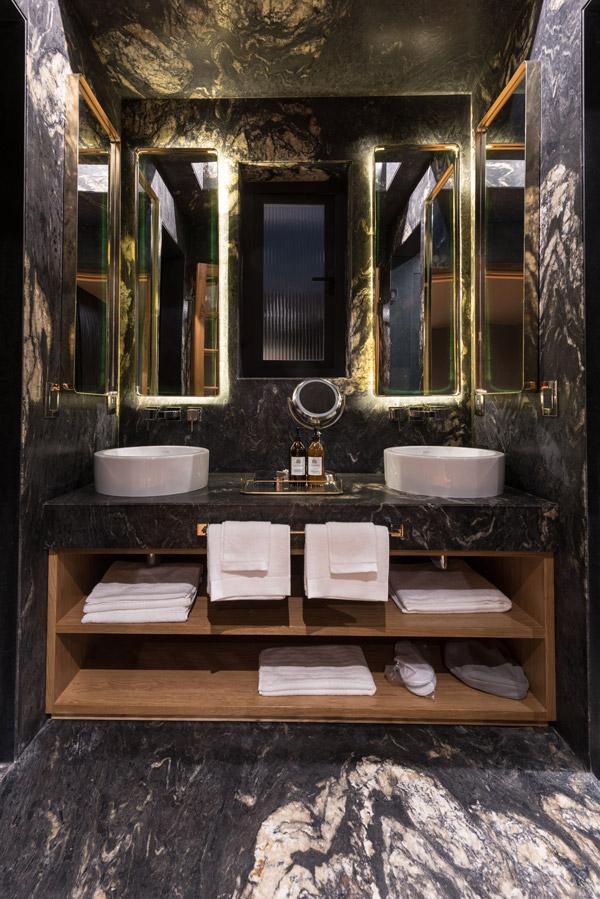 Architecture and Design
Ignacia Guest House has been internationally acclaimed for its interior design, architecture and restoration. Led by Fermin Espinosa and Gerardo Salinas of Mexico City-based Factor Eficiencia, with the design firm Estudio de Interiorismo A-G, Ignacia Guest House was developed based on a concept from the design and communications firm, Fuckin'Fitz & Co. The concept reflected the personality and background of Ignacia, from the chromatic color palette and gardens inspired by the forests of Guerrero (Ignacia's home state) to the privacy of each space. The historic building joins public spaces, including the lobby, reception, library, dining room, and kitchen, directly to the master suite, La Habitación Negra. In a completely new building, the other four suites, La Azul, La Verde, La Rosa and La Amarilla, are arranged one on top of the other on the central patio with individual balconies or terraces.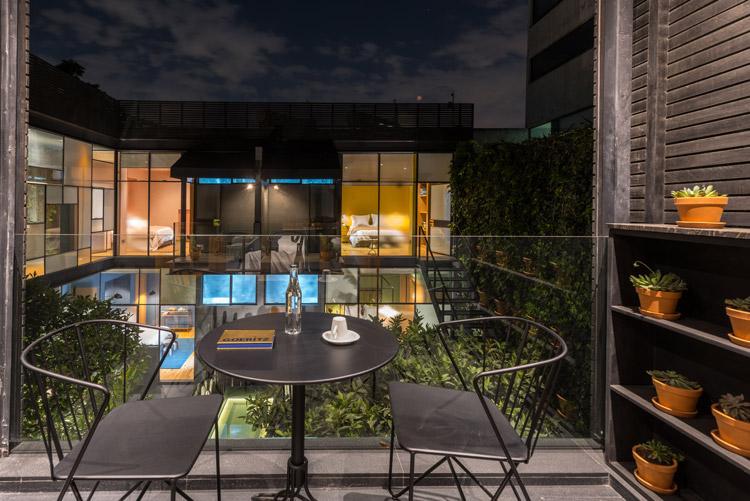 Each has a unique color scheme, and rooms have their own specific ambience that works in harmony with the complex. The interior furniture blends traditional, past and contemporary, including designs by Eileen Grey, Eero Saarinen, Serge Mouille, Sean Dix, and James Tan. The spaces complement each other with examples of contemporary design by A-G, Bo Concept, PECA, and Jonathan Adler. All common spaces boast works from master artisan potter José Cervantes of San Agustín Oapan, Guerrero.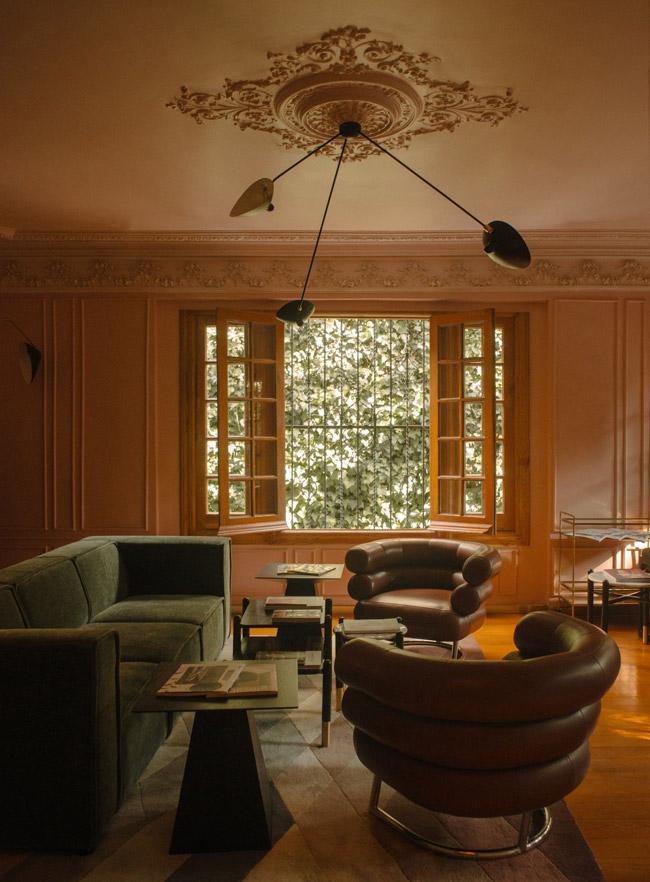 History
Ignacia was born around 1914 in Guerrero and arrived in Mexico City in the late 1920s to work in the estate house. She first helped with the cleaning, then began caring for the children, eventually becoming the head housekeeper until the year 2000, at which time she moved with the family that she worked for so many years to an apartment in the south part of the city. For 70 years, she dedicated her devotion to the house, and became part of it. Her imprint is still alive in the building; as a character of Pita Amor, Ignacia enjoyed the house as her own and in the end, practically it was – she knew every last corner and administered to it with rigorous discipline. She planted two orange trees in the garden that she crossed thousands of times.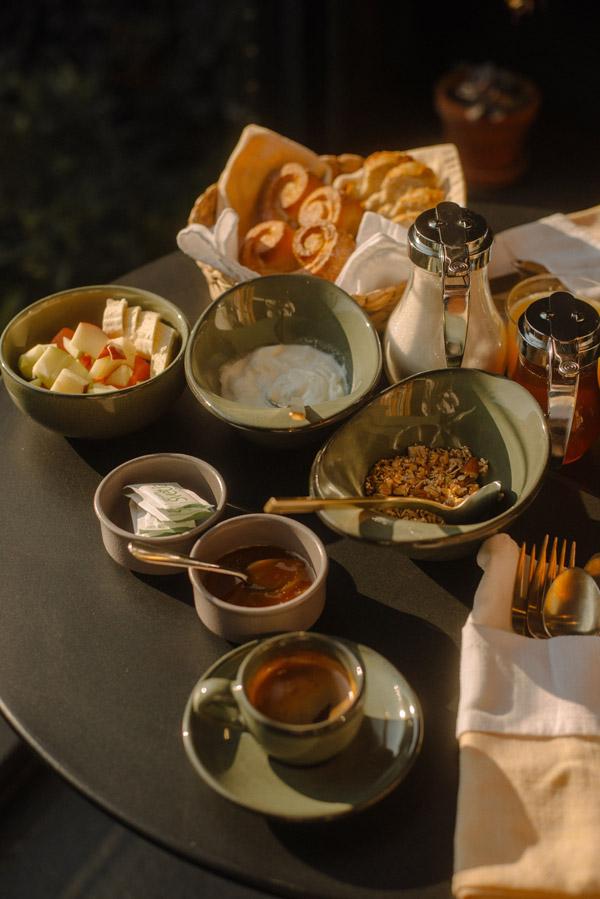 Cuisine
The cooks at Ignacia Guest House hit the pantry bright and early to prepare each day's breakfast selection and source all ingredients at traditional neighborhood markets. They prepare everything—salsas, condiments—from scratch. Artisanal breads, delicious fruits and juices one can only find in Mexico complement cooked-to-order entrees ranging from seasoned eggs, regional charcuteries, tamales and chilaquiles to lesser-discovered tastes guests will remember long after their travel ends.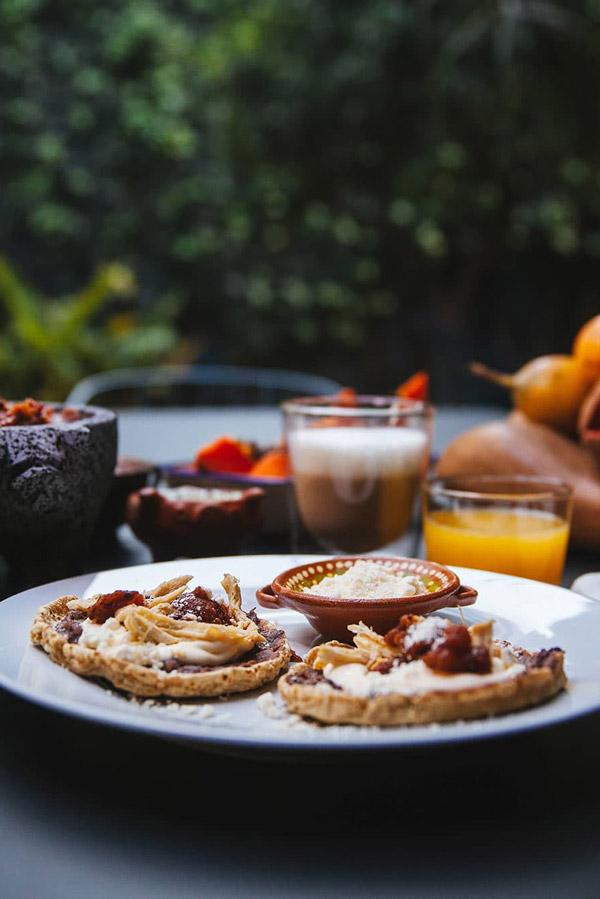 The cooks offer vegetarian and vegan options for all their breakfast dishes and can accommodate guest's dietary restrictions. Guests can enjoy the complimentary cocktail hour at Ignacia's garden, under the two orange trees, between 5pm and 7pm daily. Each day, the chef prepares a different cocktail for guests, made with mezcal from Oaxaca, gin, tequila or other liquors.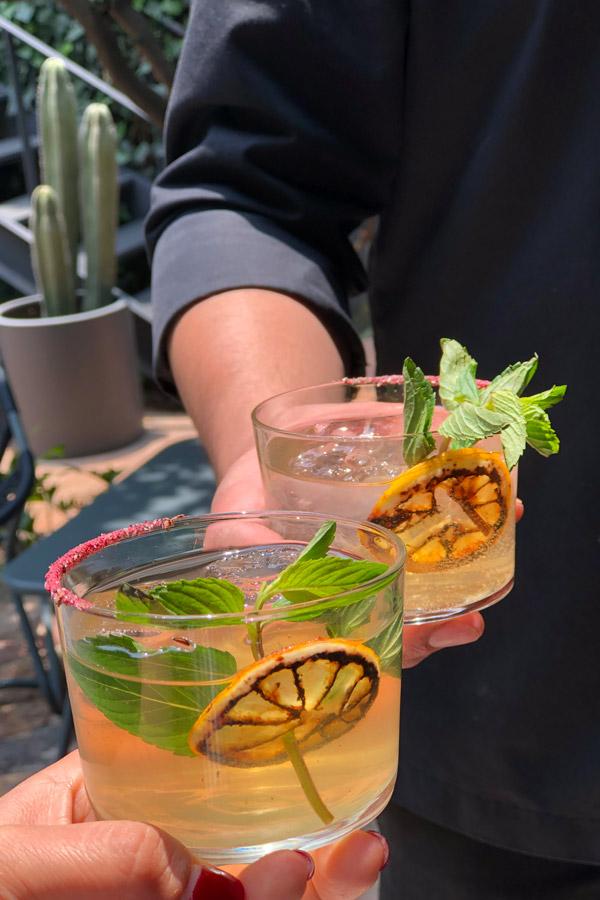 Ignacia's signature cocktail is made with grapefruit, sparkling water, mezcal and a hint of Ancho Reyes, a liquor made from the ancho chile. The decoration of the glass has a special touch – chefs add worm salt frosting on one side of the glass along with fresh grapefruit. Celebrating the onset of summer, their newest drink is a mango and mezcal cocktail made with mango and pomelo juices, Eureka lemon, mezcal, Ancho Reyes liquor, mint and rosemary syrup, ginger ale and ice.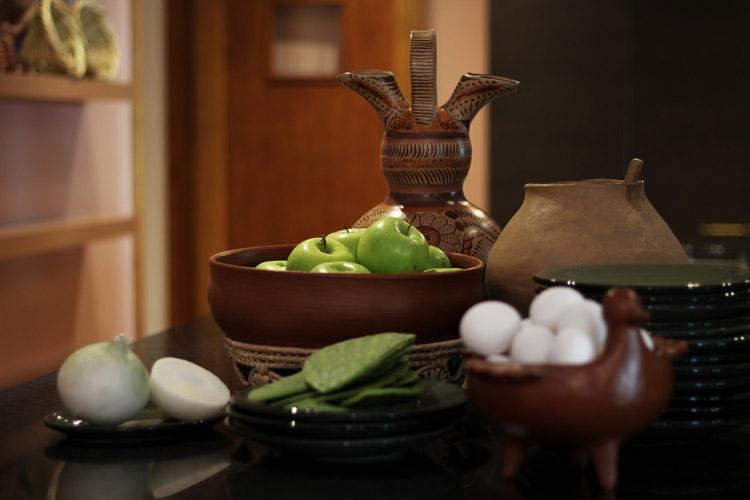 Sustainability
Ignacia Guest House is committed to preserving our environment. Solar panels produce most of the electrical energy consumed on property, preventing 3.8 tons of CO2 from entering the atmosphere each year (the equivalent of planting 85 trees per year). The solar panels reduce fossil fuel consumption up to 60% in bathrooms and the kitchen. The ingredients used to prepare food and beverages (fruits, vegetables, legumes, coffee, eggs, dairy, tortillas, bread) come from small local producers, which guarantees their freshness and quality, as well as fair trade (supporting the local community).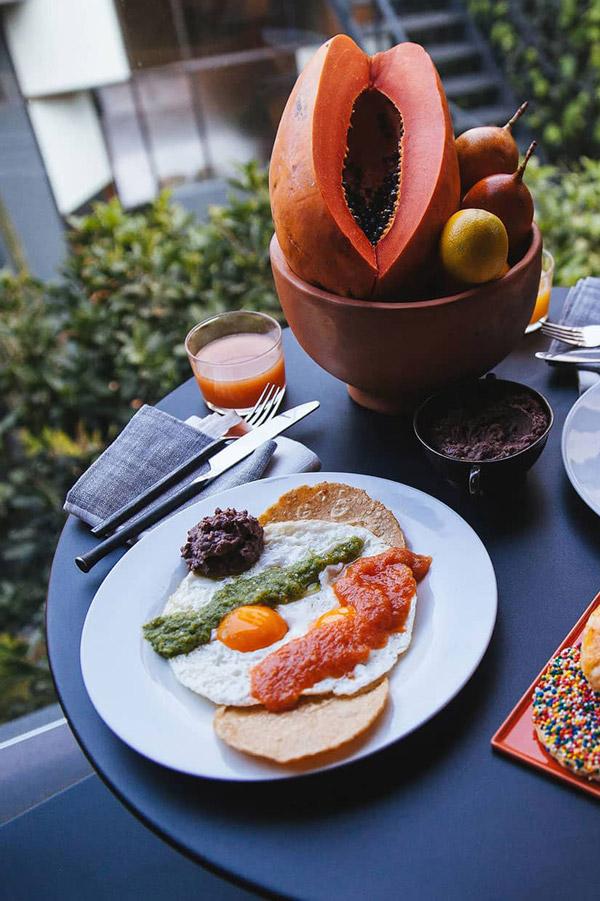 In-suite toiletries are provided by Loredana, a Mexican company that specializes in natural, organic products free of parabens, sulfates and EDTA, which are all environmentally friendly and made free of animal cruelty. Water bottles are provided courtesy of Casa del Agua, a Mexican company that triple-filters water using evaporation and condensation, which provides the highest purification standard (100%) in the market. Additionally, water is harmonized with intention, through a process of flow forms, light and, music. Only glass bottles are used, so the property does not contribute to plastic waste. The cleaning products used are sourced from Corpo Citrik, a Mexican company that manufactures all its products with biodegradable citric extracts, without chemicals, abrasives or irritants, Kosher certified and as low foam to promote saving water saving.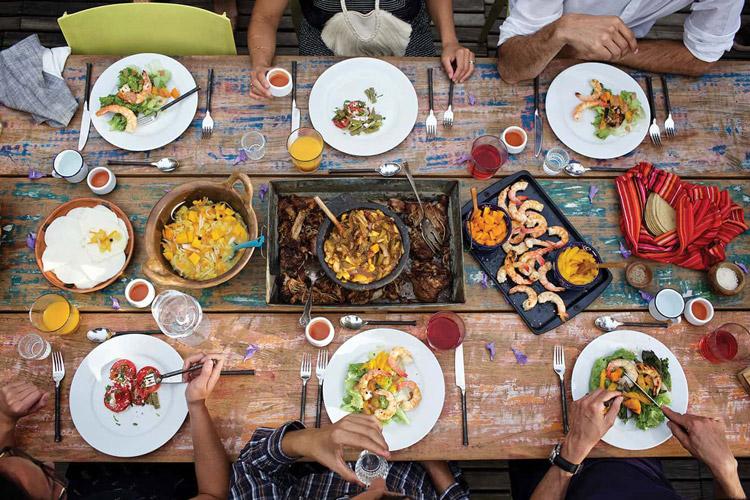 One of the biggest trends in travel right now is boutique hotels and bed and breakfasts that feel like a home-away-from-home. Globetrotters are seeking personalized service that go beyond the usual hotel concierge and find that properties with ten rooms or fewer allow them to really slip into local life with total tranquility and ease. With its unique offering of just five suites, Ignacia Guest House's guests experience a stay in a chic design-led accommodation that is unlike any other. Whether traveling for pleasure or business, Ignacia Guest House is the perfect basecamp to explore the city. All guests receive exceptional individualized attention from the staff, complimentary Wi-Fi, daily breakfast, daily cocktail hour in the garden from 5pm – 7pm and more amenities. Nightly rates for the suites in double occupancy are: Master Suite Negra ($442.10USD), Standard Suites Amarilla, Verde and Azul ($387.94USD) and Junior Suite Rosa ($318.91USD). For more information, visit www.ignacia.mx or email hola@ignacia.mx.