A few weeks ago I shared with you that I was going to be heading up to Disney California Adventure to explore it from an adult perspective and thanks to Choice Hotels we had a great hotel to stay at that was affordable and very close to the park. NOTE: our stay was complimentary but normal rates start at about $109, a price I found extremely reasonable.
The Choice Hotels brand includes an assortment of hotel names you are probably more familiar with including: Comfort Inn, Clarion, Sleep Inn, and Quality Inn. All of them are extremely easy to book via the website as well as mobile app and you can use Choice Privileges points earned at one to get a free night at another.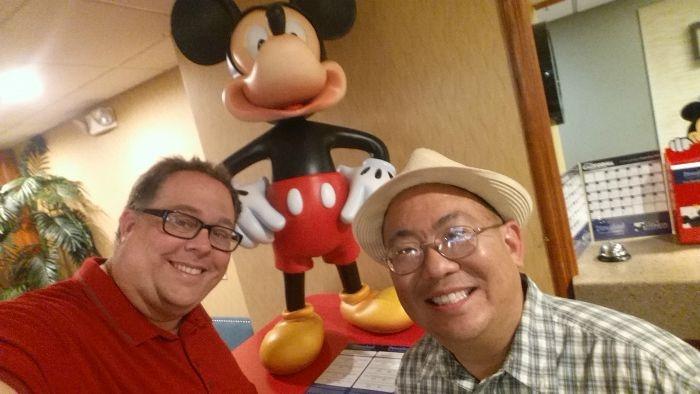 After checking in, I met up with Jason from SasakiTime.com and trust me, anyone who think's they've explored Disneyland on their own needs to visit his site, tweet him, or stalk him in the park. He knows more about park secrets than anyone else I've ever met. He's also a good friend and an awesome guy.
Unfortunately, we are both extremely busy and so don't get to meet up in person. Thanks to Choice Hotels though we were able to get some Real Face Time in and catch up.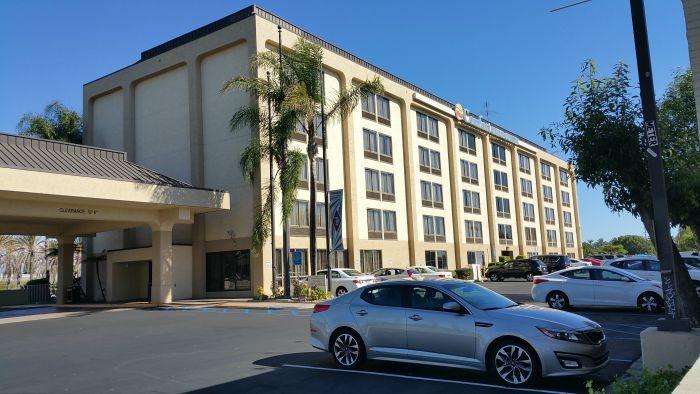 The Comfort Inn & Suites we stayed at is located at 300 East Katella Avenue in Anaheim, just a few minutes from the park in one direction and Angels field in the other.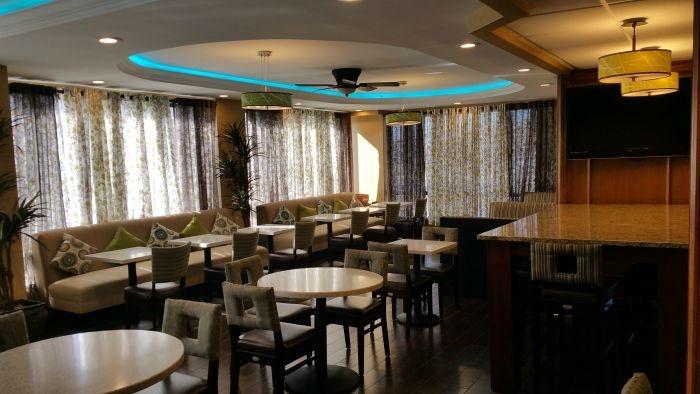 Breakfast in the morning was surprisingly good and the lobby and other parts of the hotel appeared recently renovated as well. This is a great place to meet before heading off on our California Adventure ...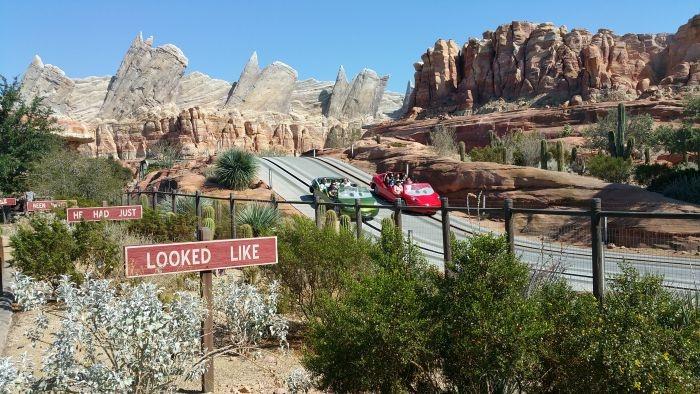 Inside the park, it was time to explore Disney California Adventure. For anyone who dismisses Disneyland as being "just for kids" simply hasn't been here. While it's true that the main Disneyland "Magic Kingdom" park doesn't allow alcohol and caters more to kids, on the other side of the property it's a completely different story.
While there are certainly exhibits like Cars Land that are based on the movie popular with kids, you'll also find that Disney California Adventure hosts beer gardens and wine flights, cocktails, and craft brews are served at the restaurants.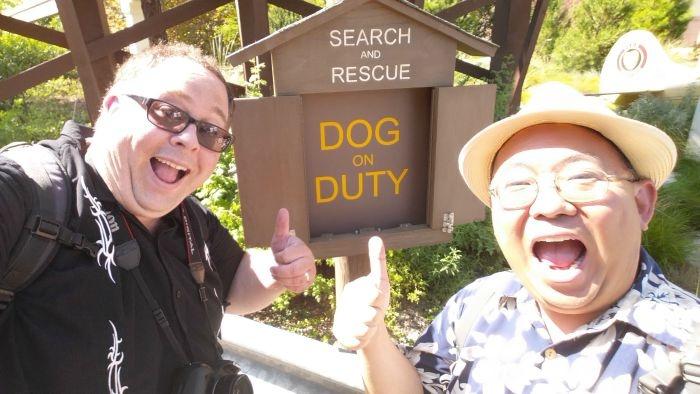 Plus, frankly fun is what you make of it, so it's a good thing I brought Jason with me!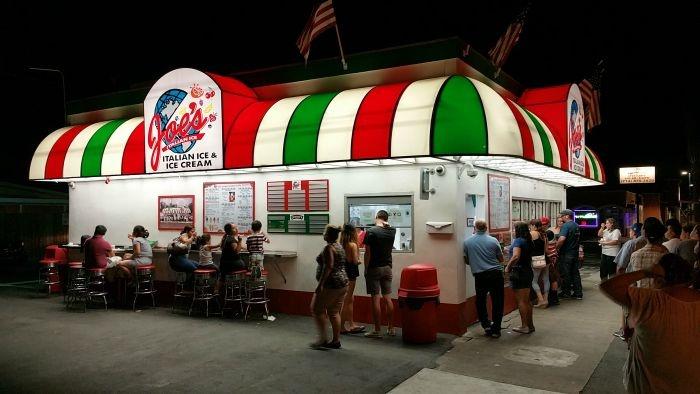 If there's one thing that is better than visiting Disney California Adventure or a great bed to sleep in after walking through the park, it's an old-style ice cream shop like Joe's. Located a mile or so down the road, it's a great way to wrap up an incredible adventure with a good friend.