On January 24, 1848, the area now known as El Dorado County was transformed from a backwater area of the Sierra Foothills into quite literally the most legendary place on earth. This is the place that ignited the California gold rush and where legends were created. Today though, while the gold found in the streams around the area is (mostly) gone, Placerville and El Dorado County make a fantastic place for your next guys' weekend getaway.
El Dorado County is located in Northern California between Sacramento and Lake Tahoe. For many people, this is just a drive-by area, and in fact, as a child, that is exactly what my parents would do as we raced (or crawled in traffic) from the Bay Area to the snow-capped mountains. Placerville itself is located in the western part of the county, right at the edge of the foothills, and makes for the perfect "home base" because of its central location and plenty of lodging available.
There are a lot of reasons why I might plan a guys' trip but one thing that is important to me personally is being able to celebrate legendary men that did incredible things. There are so many stories here in El Dorado county ranging from John Sutter's notion of creating a kingdom for himself and later being overwhelmed by miners searching for gold after it was discovered at his mill by one of his workers.
There are of course modern day legends here as well both in terms of winemakers, distillers, and chefs as well as guides to help guests navigate hiking trails and white water rafting excursions.
Here are some of our top picks if you are looking for the ultimate Placerville, California Golden Guys Getaway ...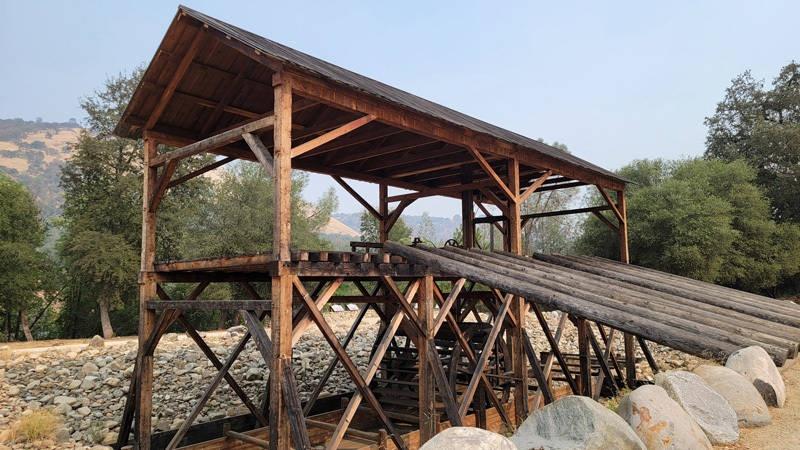 Sutter's Mill and Marshall Gold Discovery Park
No guys' getaway visit to El Dorado County would be complete without visiting the Marshal Gold Discovery State Historic Park and walking in the footsteps of where John Marshall discovered gold and changed American History. They have constructed a replica of the mill and there's also an interpretive museum that does an excellent job of helping guests explore and understand the more complete story of how the gold rush transformed the area.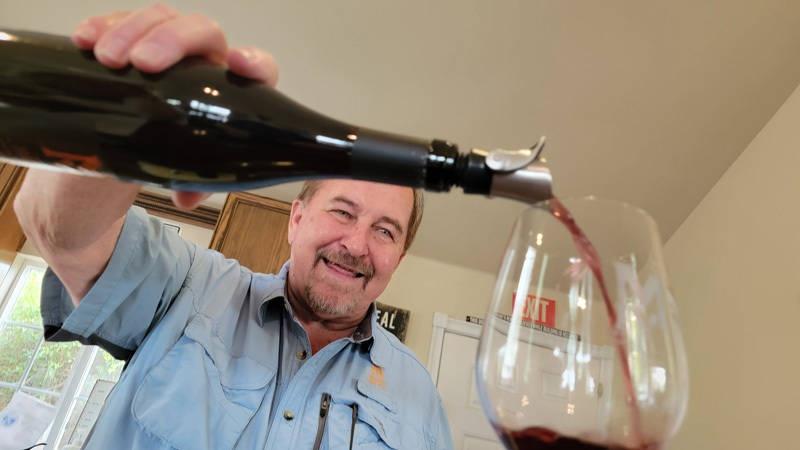 Wineries
Unsurprisingly, El Dorado County was one of the first places in Northern California where wineries were established. Unlike the coastal wine-growing regions at the time - San Diego and Monterey for instance, here the terroir ranges from 1,000-3,500 feet. This provides a wide variety of microclimates that allow for a very diverse growing environment.
Today the area is home to 70 wineries that range from small sole proprietor vineyard wineries where you can find the winemaker pouring wines behind the counter, to larger more established wineries with fancy modern tasting rooms.
Some of the highlights that we visited during our trip include Boeger Winery, which was opened in 1974 but whose history of wine production dates back to the mid-1800s. Additionally, you should make sure to visit MV Winery where you will find some of the best wines in California served in a humble and unpretentious tasting room by the winemaker himself.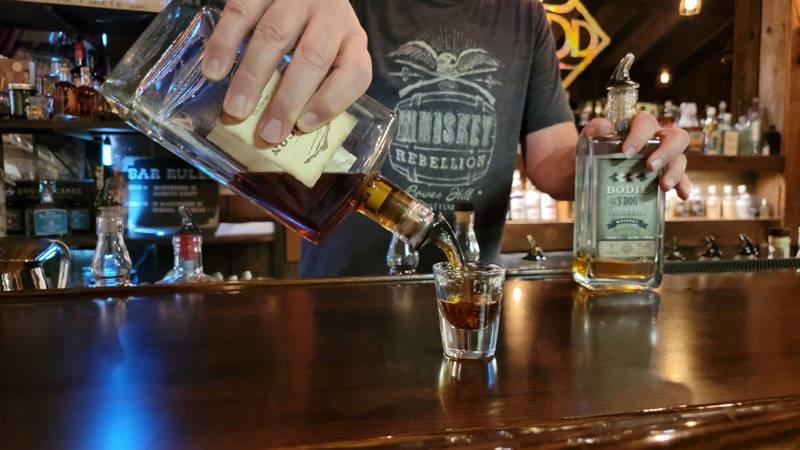 Dry Diggings Distillery
I would say that this is a distillery to watch but they have already reached a level of success that belies their rather small and hidden tasting room. Like the wineries, there is a sense of authenticity here and a perfect blend of expert craftsmanship with history that reflects the area. From drawing inspiration for spirit names and labels to actually creating recipes around gold rush styles and ingredients, Dry Diggings is something special.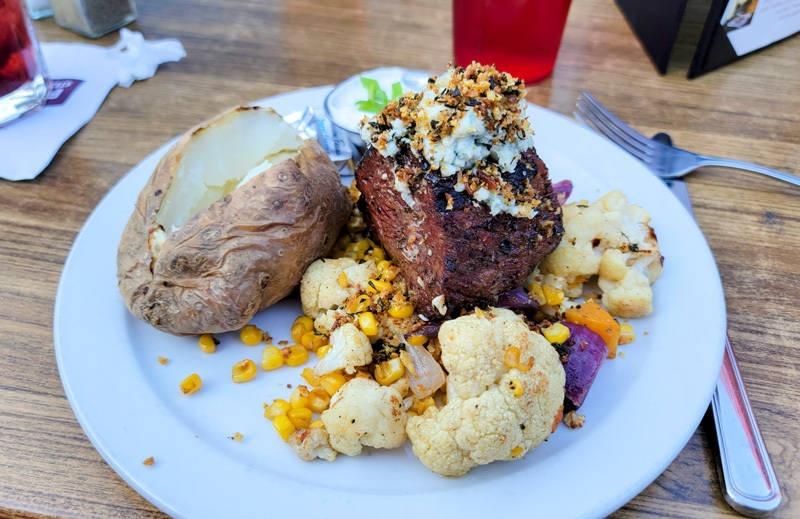 Food!
You won't be disappointed here either and there are a variety of options but we especially liked our dinners at Poor Red's Bar-B-Q where they even have a signature frozen drink that comes in two glasses as well a blue-cheese topped tri-tip that I'm still dreaming of, as well as Creekside Cork & Brew where we had great local beer, burgers, and amazing wings.
Of course, this is also home to the original Shari's Berries - now Berried In Chocolate. You can order them online, stay at her Bed & Breakfast, where she will make sure you have plenty of treats, or look for one of the many fundraising events that she does in the area so you can meet her in person.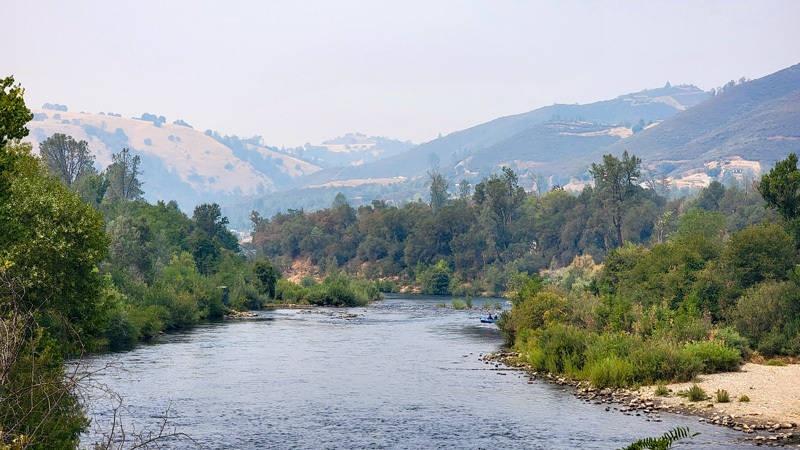 Outdoor Adventure
Ok, so I admit that we spent most of our time driving around, eating, drinking, and talking with various folks but Placerville is a fantastic destination if you are looking for outdoor adventure too. From gold panning at Gold Discovery Park to exploring a mine at Gold Bug Park & Mine there's a chance this might just be your time to take something shiny back home with you!
If you are looking to experience nature's riches, though, this is also one of the best areas in California for whitewater rafting. Those same rivers that carved gold out of the mountains and carried it downstream are also home to plenty of adrenaline-pumping Class I, II, and III rapids. If you are looking for a whitewater rafting guide, make sure to check out Visit Eldorado's list of Whitewater Outfitters.
For those who would rather go fishing, this is also a fantastic destination with a wide diversity of environments from lakes and reservoirs that include of course Lake Tahoe itself to some of California's best trout streams.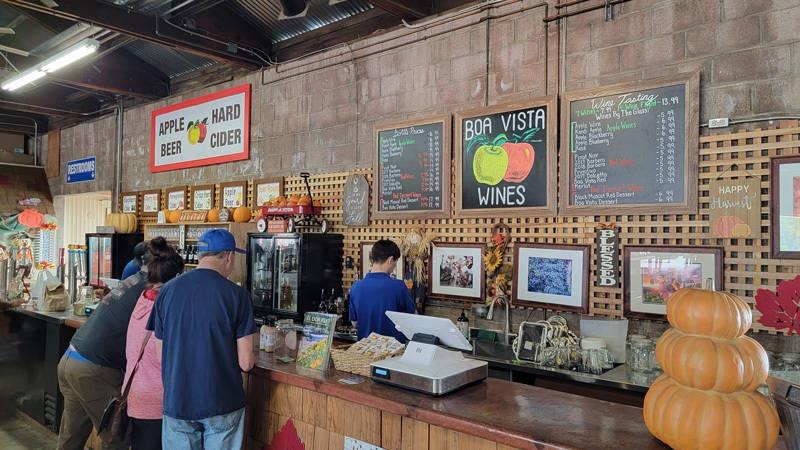 Fresh Fruit!
While picking apples and berries might not seem like the most masculine thing to do on your guys' weekend getaway, whether you pick it yourself, enjoy a fresh peach on a hike, or decide to grill up some apples along with that trout you just caught ... fresh is always better!
Even if you don't plan to eat these fabulous local fruits fresh from the market, you should make sure not to miss enjoying nature's bounty from local restaurants, bakeries, and other artisans throughout the area.
That being said, I was quite literally a kid in a candy store as I lost my mind exploring Boa Vista orchards store. These guys have literally hundreds of different apple products ranging from Apple Butter to Apple Donuts, Applekraut, Cinnamon, Apple Pecan Caramel Popcorn, and way more than I can't possibly remember.
They even have a trifecta of apple drinks - Apple Cider, Apple Beer, and Apple Wine!