Riviera Maya is a popular holiday destination located on the south eastern coast of Mexico's Yucatan. Whether you are seeking to visit Mayan ruins or relax on the white sand beaches, there is something for everyone here. In fact, one of the reasons it is such a great location is that unlike other island paradise locations in the Caribbean, there are plenty of day trip excursions and adventures you can take here that go well beyond simply soaking up the sun with a drink in your hand. If you're thinking about visiting the Riviera Maya for your next trip, here are a few tips and tricks on what to look out for, when to go, and where to go.
When to Visit Riviera Maya
Riviera Maya and its surrounding locations are hot all year round. However, the question of when is the best time to visit Riviera Maya is a challenging one since each person has different priorities. For instance, if you are looking to relax and get some peace and quiet then April and May are a great time to visit because it is less busy. From October through March the weather in Riviera Maya will be dry and while cooler than summer ... temperatures are going to range from 70-80 degrees.
Summer temperatures in Riviera Maya see high temperatures in the 90's with high humidity and June through September is hurricane season so you may want to avoid that too unless you are a bargain seeker willing to take a risk of bad weather (or worse).
The rainy season in Riviera Maya stretches from May to November but it can also be a fantastic time to enjoy the warm waters of the Caribbean sea.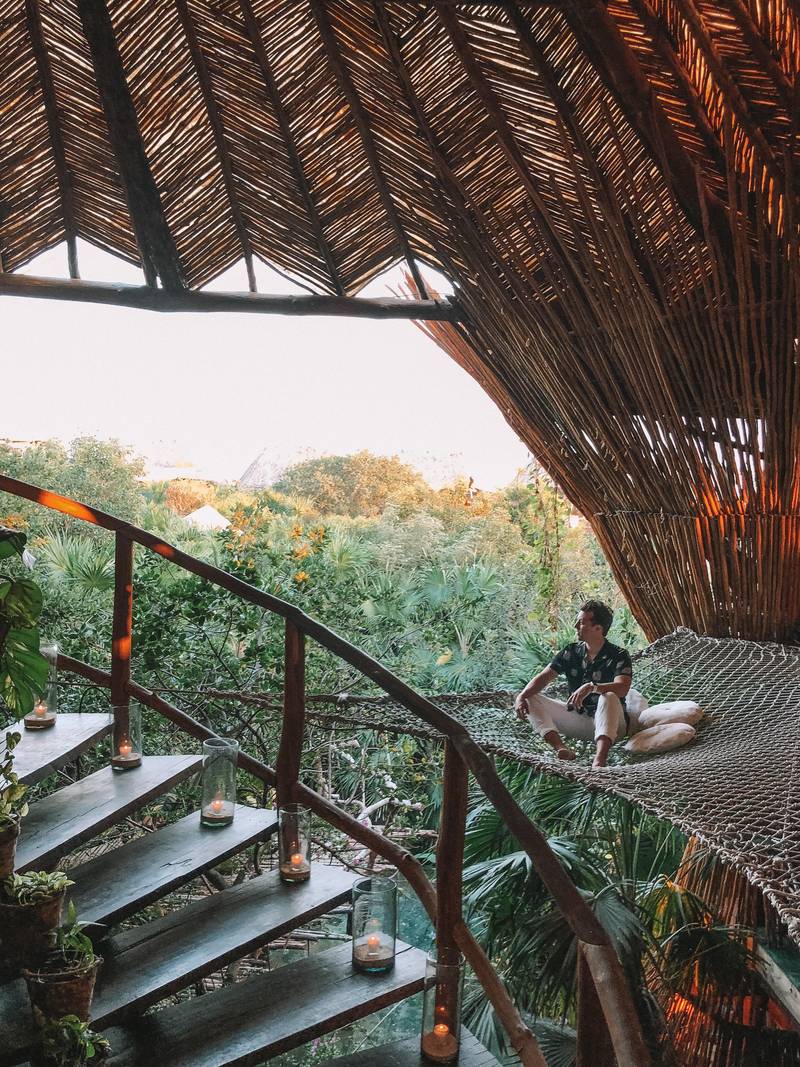 Boutique Hotels, All Inclusive Resorts, and Eco Retreats
The Riviera Maya is an extremely popular tourist destination on the east coast of the Yucatan peninsula. This is good news if you're a fan of resorts on the beach. Cancun Airport offers direct flights from most major European and American cities so it is very easy to get to. Most travelers to the Mayan Riviera from the United States, Europe, and South America will travel through Cancun international airport. However Cozumel airport also offers more than a dozen direct flights and it is only a short ferry ride from Playa del Carmen.
While some people prefer the urban energy of Cancun, the Mayan Riviera offers a chance to relax.
There is a wide range of places to stay here from small beach towns where you can enjoy pristine beaches, local food, and explore the natural habitat, to large all inclusive resort complexes with beautiful beaches along the Caribbean coast.
While you'll immediately recognize big name American all-inclusive resorts, there are also many European and Mexican hotel companies that operate here. You will often find that these properties offer a variety of options that are sometimes better since instead of a huge cost for an all-inclusive resort, they are more like traditional hotels.
The Ocean Turquesa hotel is one example of its 5-star hotels on offer, with exclusive suites, themed restaurants, theatres, and unforgettable spas. This is ideal for those looking for a relaxing holiday between the hotel and the beach - though, those looking for hiking adventures can still benefit from nearby trails and caves. Airbnb is also an option in Riviera Maya.
If you are looking for something a bit more personal but still enjoy a fantastic swimming pool and a beautiful beach, without the spring break experience you might find in Cancun, there are many boho chic boutique hotels in the area where you can explore street art and enjoy Mexican food while still having the luxuries and personal attention you crave.
At the other end of the spectrum are eco resorts and yoga retreats that offer the perfect experience for nature lovers looking to explore undeveloped beaches at their own pace.
No matter where you stay in the Riviera Maya area, you are sure to have an unforgettable experience.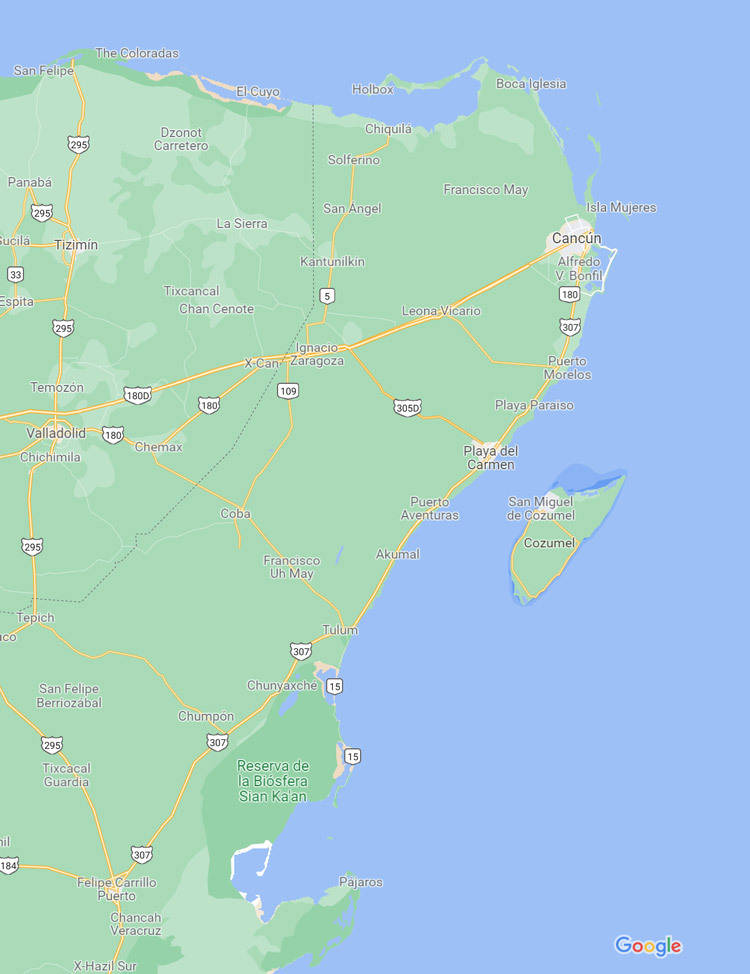 Is Riviera Maya Just One Place?
The short answer here is no. The Riviera Maya has various resort towns that are in a linear line along the coast - estimated to be around 100 miles in length. So, it's somewhat easy to find your bearings in that you can pretty much walk along the beach in one direction. Tulum is one popular town as it covers pretty much everything from health and wellness to energetic white sand beaches. Playa del Carmen is a better choice for those looking for tranquility and incredible, fairly-undisturbed white sand beaches. Having said this, Playa del Carmen is still known for its upbeat atmosphere.
Cancun is Not Riviera Maya
While it get confused with Riviera Maya and most people visiting the area fly into Cancun, Cancun is a separate resort city. This is always a great option to visit for a party in the hotel zone or upbeat day activities but is not technically part of Riviera Maya. This is true both in terms of geography as well as type of experience that you'll find. While Cancun is great for nightlife and a younger party scene, the resort towns along the Riviera Maya coastline, including Puerto Morelos, Playa del Carmen, and Tulum are typically more laid back and better for relaxing.
This is especially true for Tulum which has gained a reputation for hosting yoga retreats and eco-tourism resorts.
Puerto Morelos: This is your authentic fishing village with a relaxed Caribbean vibe and plenty of wellness as well as eco tourism options.
Playa del Carmen: This is the most developed of the resort towns in Riviera Maya, Mexico and that means there are plenty of restaurants, resorts, and even vacation rentals that you can find here in Playa del Carmen. There are also plenty of tours that depart from here as well for snorkeling and fishing as well as exploring the interior of the Yucatan peninsula.
Puerto Aventuras: While there are plenty of hotels here, this small beach town is a private gated community with a mixture of residential and hotel properties and is the perfect spot for sport fishing in Riviera Maya.
Akumal: With a name that comes from Mayan for "Place of the Turtle", you know this is going to have a laid back vibe and spectacular beaches. Whether you are looking to take a boat tour or just relax on the beach, the crystal clear waters and underground rivers found here make this an ideal place to visit in the Mayan Riviera if you are looking to spend time in the water.
Tulum: Many visitors to Riviera Maya just look at Tulum as a place to see the ruins on a day trip and it is the farthest of the towns from the Cancun international airport but there's a great vibe here that you shouldn't miss. Tulum is certainly a gem in the crown of Mexico's Riviera Maya. Here you'll be able to explore beachfront Mayan ruins while enjoying local food and the aromas of tropical flowers. This is one reason why it has become so popular as a destination for boutique hotels and eco-resorts.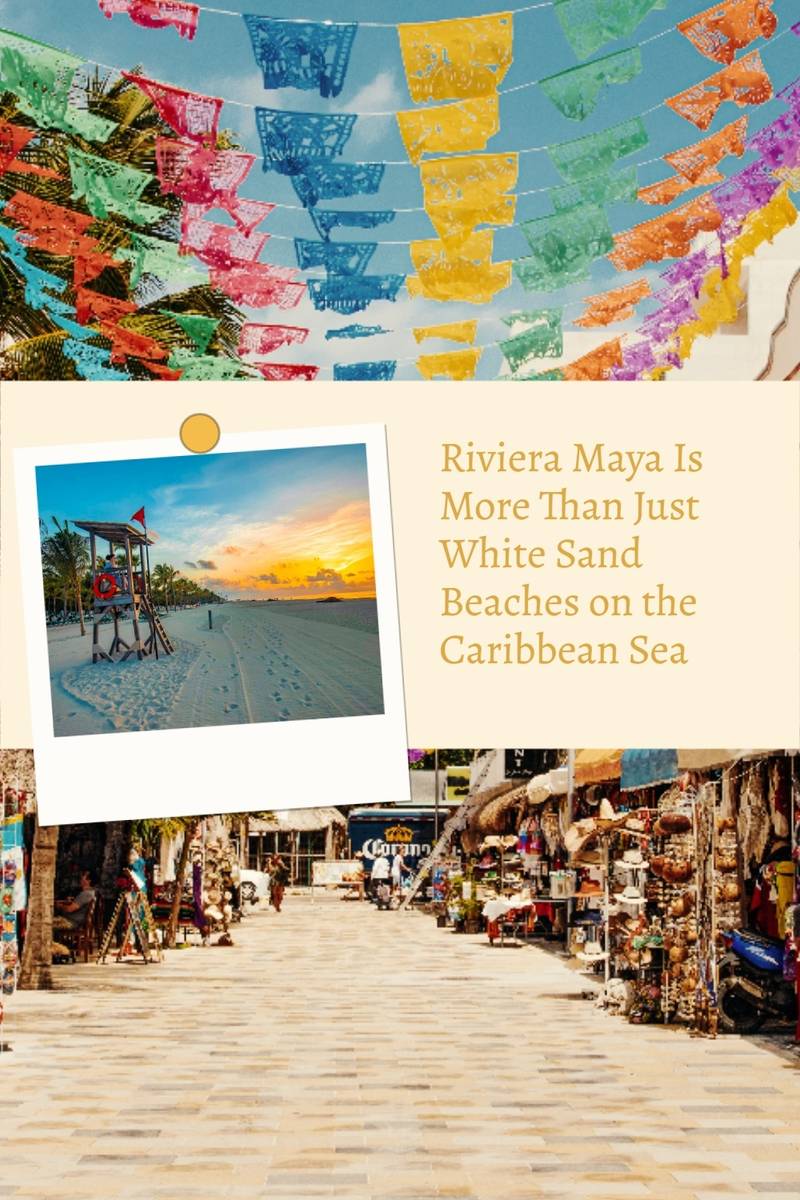 Riviera Maya Things To Do
There's a far-reaching amount of things to see and do in this part of Mexico. First and foremost, this is your chance to visit some incredible history. Pre-Hispanic ruins such as the Chichen Itza - a Mayan city and currently an active archeology site - is nearby for a day trip. Don't get fixated on the Chichen Itza, though, as there are many lesser-known Mayan ruins when venturing inland.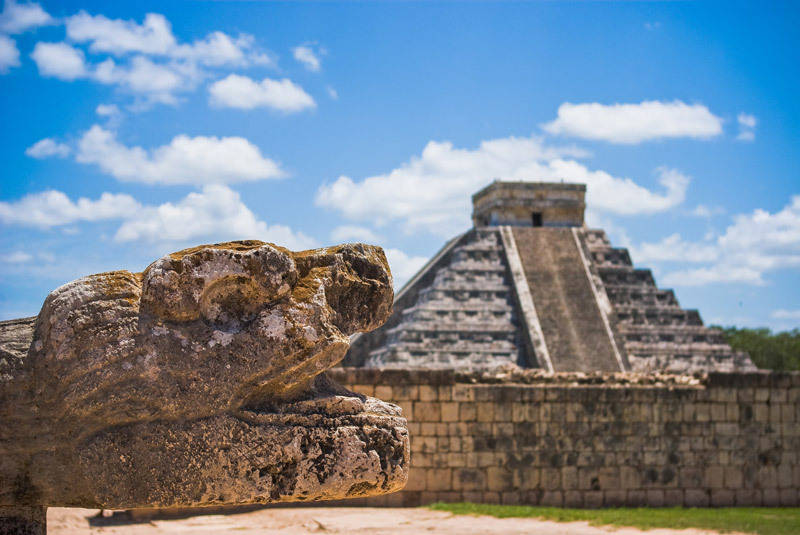 Explore Mayan Culture at Chichen Itza And Tulum Ruins
Exploring Mexico's Riviera Maya is not complete without having a chance to visit Chichen Itza. While it is in a fairly remote location it makes for a perfect day trip. The pyramids and ball court here are as iconic as they are impressive to experience in person, the ancient ruins found near Tulum are probably more impressive from a historical perspective for the diversity of buildings. Both places are work exploring if you are wanting to visit Mayan ruins in Riviera Maya Mexico. However, while Chichen Itza was a ceremonial site, the Tulum ruins represent a well organized trading port and center of commerce.
Which ever of these ancient Mayan city locations you visit, one thing that is important to remember is that while the Mayan empire no longer rules the Yucatan peninsula, many of the people you see working on these sites as well as in surrounding villages throughout Riviera Maya are in fact descendants of the Maya. This means that you have a great opportunity to still experience the living art and culture of this once great civilization. As such, when touring an archaeological site, remember that this isn't just dead stones and rocks but it is an area of great cultural significance to make people who live here still.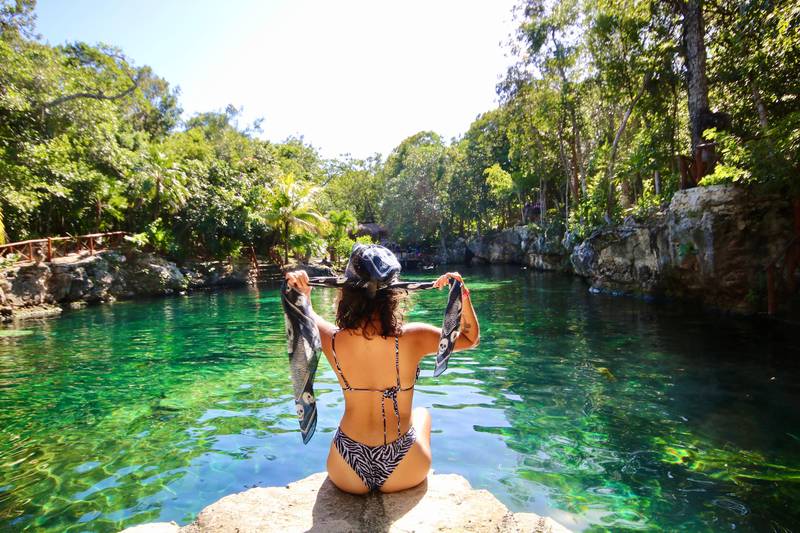 Explore The Jungle And Take A Swim In A Cenote
There's also a ton of activities to do with the surrounding forests, such as jungle theme parks with zip lines and yoga retreats. You can also swim in one of the ancient Maya sinkholes known as a cenote.
One of the most popular of these cenotes is Cenote Maya. This are essentially underground caves carved from limestone that are full of water. Some cenotes are wide open on top, while others like Cenote Maya are covered by a limestone dome. Cenotes in Riviera Maya go as deep as 130 feet but in some cases they can reach more than 1,000 feet in other parts of Mexico.
There's also a ton of endangered and rare jungle species that will get the pulses raising of any avid birder and it is possible that you might even get to meet one of the 1,800 jaguars that call the Yucatan peninsula their home.
The lush jungle also offers a variety of other opportunities to explore it but while you could take a hike, we highly recommend that you take a guided tour with a professional guide who knows what they are doing. An organized tour will also be able to help make sure that you don't miss anything that you otherwise may have just walked by.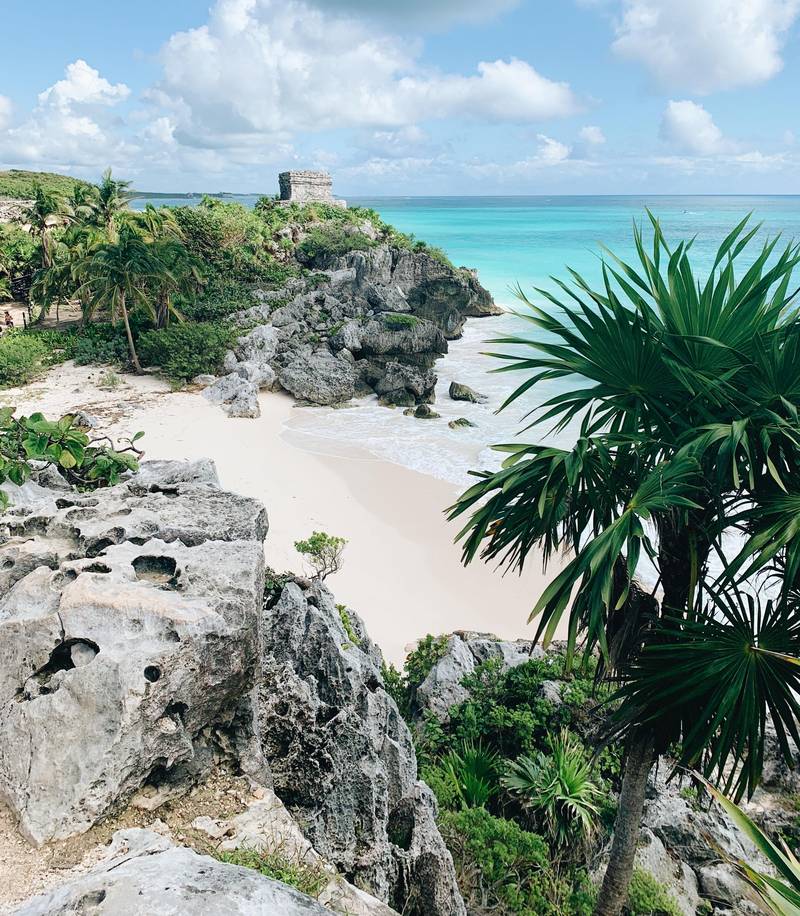 Explore The Beautiful Beaches And Marine Life
Finally, there's a lot to explore on the coast and in the water too, from neighboring islands such as Cozumel to spotting whale sharks and sea turtles or even going on a fishing or scuba diving charter, this is ultimately why you spent the time and money to visit Riviera Maya.
The Caribbean Sea is a great spot for shallow snorkeling and spotting incredible coral and tropical fish. The Mesoamerican Barrier Reef System stretches for more than 1,000 kilometers from the north eastern tip of the Yucatan peninsula. This includes areas in Riviera Maya and especially the island of Cozumel. This coral reef is home to more than 65 species of stony coral, and 500 species of fish as well as sea turtles, sharks, and other marine life.
This paradise below the waves is one reason that makes Riviera Maya Mexico such a special place with some of the world's best beaches and plenty of places to get fresh seafood in one fishing village street food stands. Mexican cuisine here is more than beans and beef like you might experience in the United States. Instead, it is all about the bounty of the ocean.
It needn't be said, but Mexico is home to some of the best food in the world. All around the Riviera Maya is simply the opportunity to exercise your spice taste buds and indulge in some authentic local cuisine.