I've traveled to a bunch of different destinations by cruise ship, but South America and Antarctica are at the top of my bucket list. Apparently, I'm not alone since tourism options continue to evolve and now Princess Cruises is offering Antarctica as a new cruise destination in their 2020-2021 program. This will allow guests to discover this region of the world with unique cruising opportunities. New for 2020-2021, guests will be offered the opportunity to see the Total Solar Eclipse off the coast of Argentina on Dec. 14, 2020 during the 15-day Cape Horn & Strait of Magellan itinerary on Coral Princess.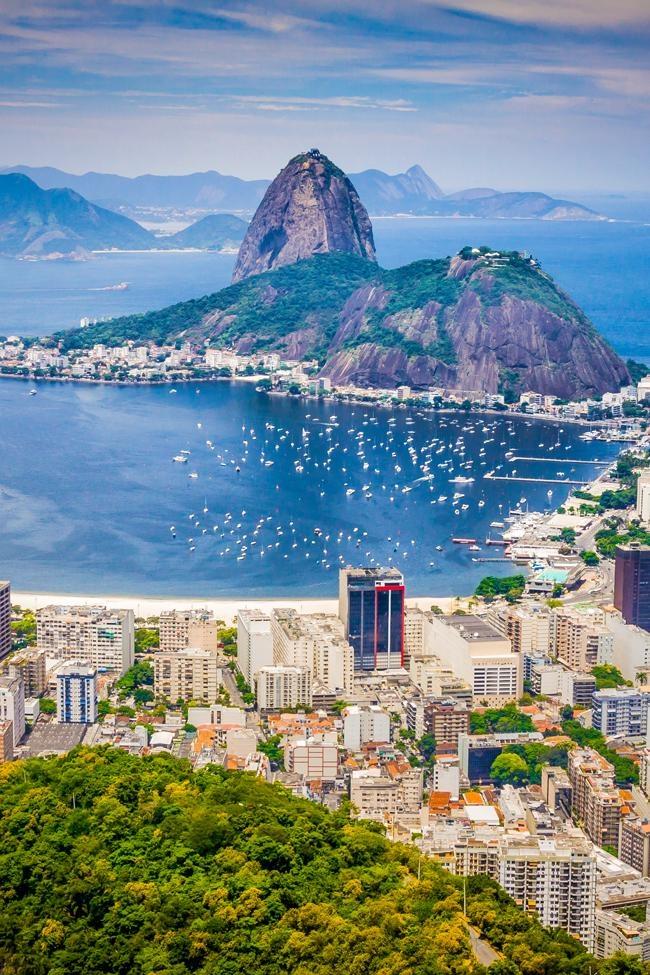 "We make traveling to the bucket-list destinations of South America & Antarctica easy for our guests, while offering unique opportunities to explore this culturally rich and beautiful region," said Jan Swartz, Princess Cruises president. "All of our Antarctica and Cape Horn cruises include four days of Antarctic Peninsula scenic cruising, immersing guests in the best of the stunning ice-bound destination."
South America & Antarctica Cruises 2020-2021 Itinerary Highlights:
Two ships – Coral Princess and Pacific Princess – sailing to 35 destinations in 17 countries on 8 unique itineraries.
Coral Princess sails to Antarctica and South America, including a 15-day Cape Horn & Strait of Magellan cruise with the once-in-a-lifetime opportunity to see the Total Solar Eclipse off the coast of Argentina on Dec. 14, 2020.
Pacific Princess circumnavigates the continent on a 90-day Circle South America roundtrip from Sydney, Australia, featuring an overnight in Rio de Janeiro during the world-renowned Carnival and calling to off-the-beaten-path destinations like Easter Island and Ilhabela.
Opportunities to take an overland tour to visit the Galapagos Islands and Machu Picchu on an 18-day Andes & South America cruise.
Overland tour to visit Iguazu Falls from Buenos Aires on the 17-day Brazillian Adventure itinerary
More Ashore overnight stays in Lima (Callao), Buenos Aires and Rio de Janeiro.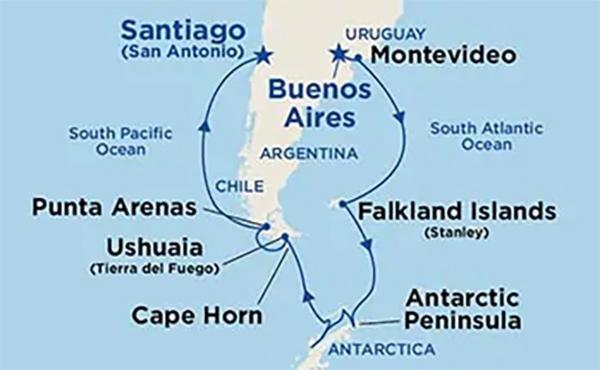 Princess Cruises Antarctica and Cape Horn Cruise:
This 16-day, 9-port cruises departs from Buenos Aires, Argentina and returns to Santiago, Chile with four days cruising along the Antarctic Peninsula. The reverse itinerary is also available.
Captain's Circle Savings and Early Booking Deposit
Princess Cruises past guests are eligible for a special promotion when they book early. This can be combined with launch and group promotions. These discounts do not apply to third or fourth berth guests. Additionally, a reduced deposit is available for Captain Circle guests when they book by November 30, 2019.
Additional information about these new South American and Antarctica cruises can be found on the Princess Website or by contacting Heather and Circling The Globe, our preferred travel agent partner.