Puerto Vallarta was popularized in the 1960's as a top destination for the Hollywood elite but, over the years faded a bit as it was eclipsed by other parts of Mexico where fancy mega resorts were built (including Riviera Nayarit ... just a few miles north). My visit was hosted by Puerto Vallarta Tourism and Casa Velas resort, but after spending a week here and exploring it a bit, I was impressed since unlike other "tourist towns". Unlike other places that I've visited in Mexico, Puerto Vallarta is more than just mega resorts with all-inclusive packages designed for rich Americans. Instead, it's a real city with great culture and tons of opportunities for guys to have fun. Here are some of the top reasons why it makes a fantastic destination for your next guys getaway.
Easy To Get To From Major US Airports
"Mexico" sounds far, but Puerto Vallarta has a major airport with frequent flights connecting directly to Los Angeles, Phoenix, and Houston in less than three hours. What makes it even better is that the airport is extremely close to the resorts and in our case only a 10-minute shuttle ride from Casa Velas where we were staying. Virtually any resort you stay at is going to be less than a 30-minute drive and it's only 20 minutes to the Malecon in the center of downtown. Similarly, many resorts to the north in Riviera Nayarit are only 20-30 minutes drive as well.
This makes Puerto Vallarta an ideal destination for guys weekend since you spend less time traveling and more time enjoying the destination!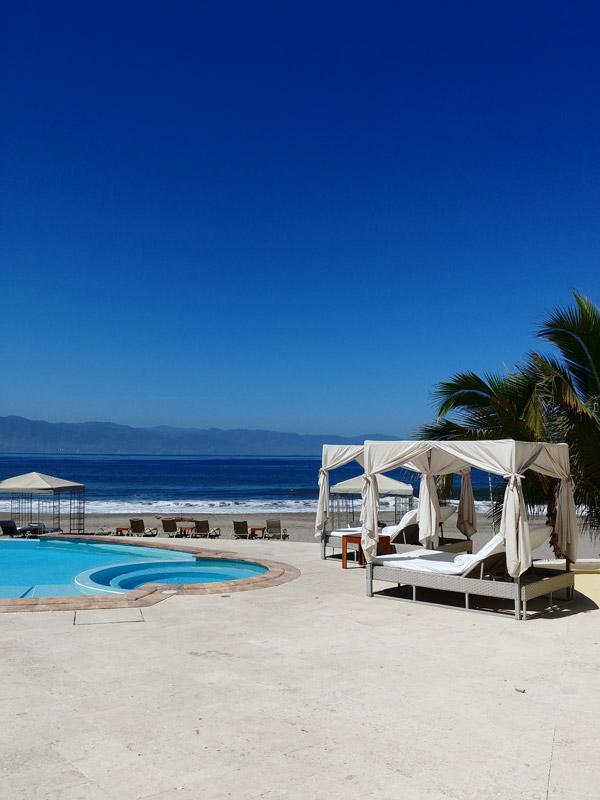 Beaches and Beach Clubs
Puerto Vallarta is one of the key cities in the popular Mexican Riviera. The city is set at the northeast end of Banderas Bay (Bahia de Banderas), waves here are gentle, and the sand can be beautifully soft and white depending on where you visit. While most of the major resorts will have property directly on the beach and some of the more boutique properties will have beach clubs. However, not all hotels here are going to have beach access.
However, there are public beaches and private beach clubs that you can visit for a fee. Most of the best beaches are located to the south and north of downtown, though there are public beach areas to the south of city center. If beaches are your priority, though, pick a resort that has a good one. Otherwise, plan a "beach day" combined with a boat cruise and beach club with drinks and food built into the price. We did this with Mike's Tours and had a great time at their beach club at Playa Las Animas.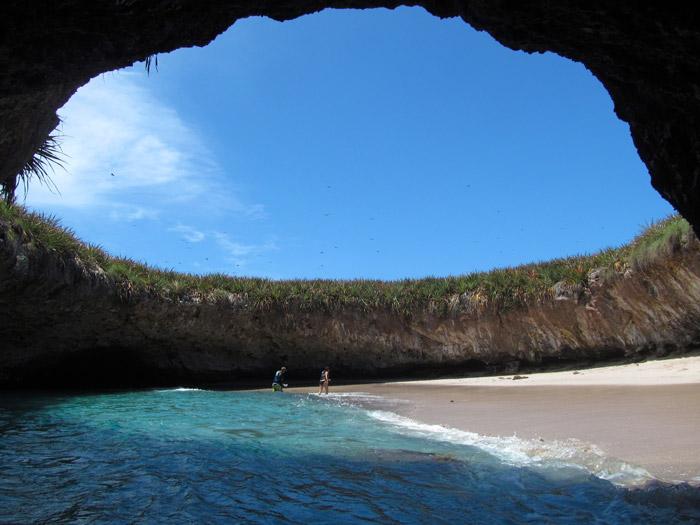 You can also charter a boat tour to visit the famous Marietas "Hidden Beach" and combine that visit with snorkeling and fishing for a full day adventure.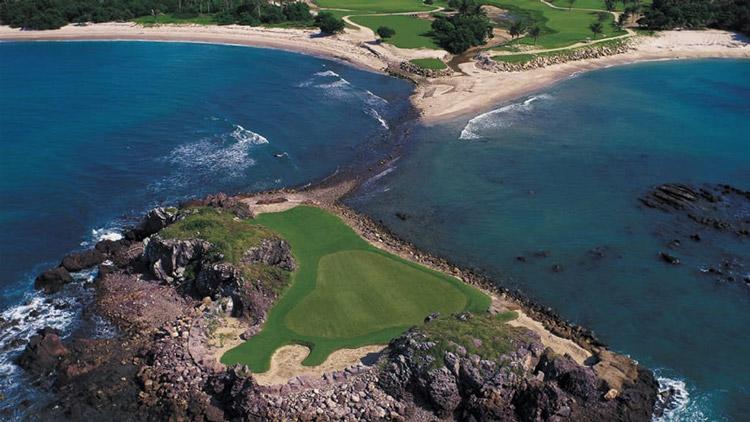 Awesome Golf From Jungle Courses to the Beaches
Puerto Vallarta has some of the best golf in Mexico, including several Jack Nicklaus-designed courses - one with 19 holes at Pacifico Golf Course in Punta Mita. This optional par-3 features a green set on an island surrounded by the ocean requiring a drive of at least 170 yards to avoid going swimming to chase your ball. The green is only available by amphibious vehicle - weather permitting. If the surf is too choppy, then you'll have to settle for playing the land-locked version of hole three instead.
Other courses in the area range from the Marina Course, which is set right in town and is pretty wide open with minimal features and privacy, while others are literally carved out of the jungle up in the hills. Greens fees here are cheaper than in Cabo and other golf destinations but you should still expect to pay a heafty fee of $150-$250 depending on the property though, various resorts off golf packages that build golf into the overall price.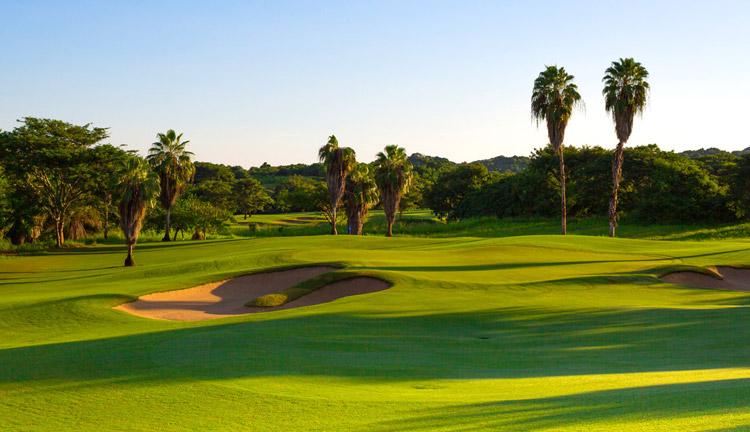 Some of our Top Picks for Golf Courses in Puerto Vallarta Include:
Pacifico Golf Course in Punta Mita - set right along the ocean with some of the best views of the water as well as Sierra Madre Mountains.
Weiskopf Course in Vista Vallarta - if you are looking for a jungle course, this is a great pick and Vista Vallarta also offers a Jack Nicklaus course as well as this one designed by Tom Weiskopf.
Vidanta Nuervo Vallarta - while a fine course to play on, thrill seekers will enjoy the experience of driving the golf cart over a suspension bridge (the longest in the world) spanning the Ameca River.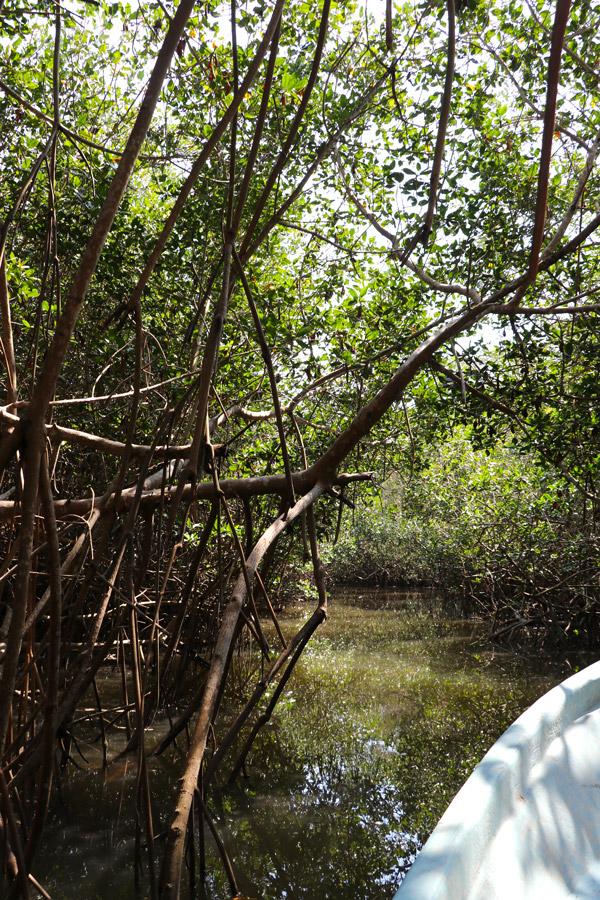 Take a Real Jungle Cruise and see Crocodiles, Hawks, and other Animals!
Chances are that you have been on the Jungle Cruise ride at Disneyland or Disney World, but on a visit to Puerto Vallarta, you can take an actual boat ride through the jungle. Set right in town, the Estero de le Salado is an urban estuary and protected area of about 418 acres of tropical jungle and wetlands that is home to an awesomely diverse group of plants and animals ranging from crocodiles and snakes to more than 100 species of birds. Boat tours are offered Tuesday-Friday and reservations are required in advance.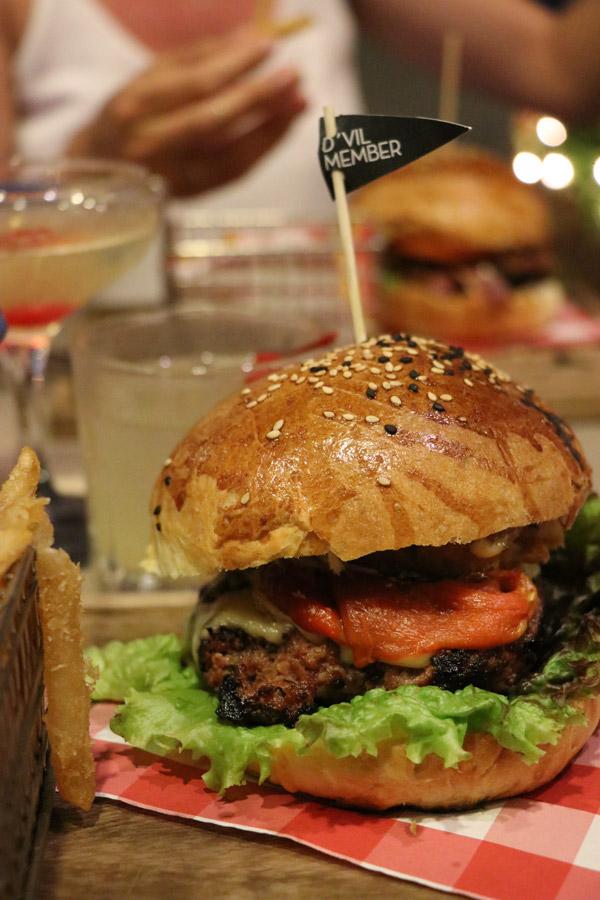 Food Choices - Street Food, Casual Dining, and Gourmet Restaurants
A guys weekend in Puerto Vallarta lends itself to a diversity of options. Compared to some destinations where your food choices are dictated by what's available in the resort, here there's everything from gourmet chef-led dinners to Carl's Junior if that's your style. You'll find Mexican restaurants of course, but there are also many other cuisines represented here as well. We even dined at a shockingly excellent restaurant appropriately called the Burger Kitchen by Almacen Gourmet that had some of the best gourmet burgers that I've had anywhere in the states (much less Mexico).
For a bit more adventure, though, head out at night and check out some of Puerto Vallarta's street food vendors. Most vendors will speak english but if you worry about navigating at night in a foreign country, there are street food tours that can help make it easy.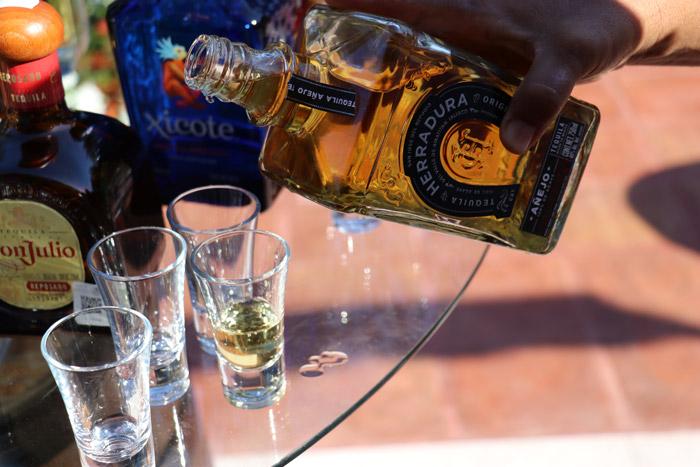 Tequila Tasting
Puerto Vallarta is the capital of Jalisco - the Mexican state that is home to Tequila and its famous namesake spirit. As such, virtually every bar and restaurant in Puerto Vallarta is going to have a great selection of mass-market favorites like Don Julio and Herradura, as well as local brands and smaller craft varieties that many Americans will find new and enjoyable to explore.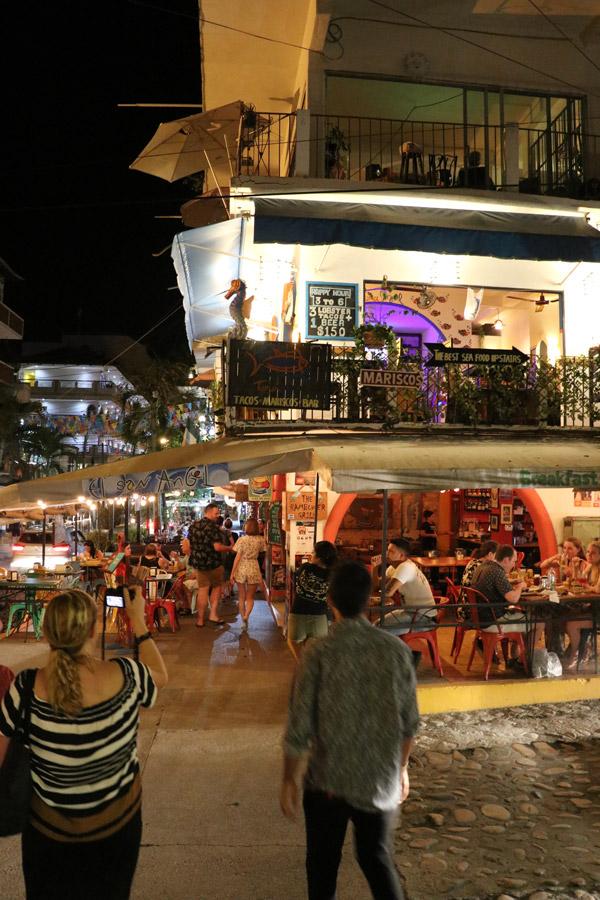 Experience Puerto Vallarta at Night With a Bars and Club Crawl
Puerto Vallarta has fantastic nightlife and the downtown area felt as safe as any American or European city. Most of the action is found in the "Romantic Zone" but there's stuff to do all across the city.
Go Fishing For Trophies and a Tasty Dinner
Puerto Vallarta is one of the best fishing spots in the world and you'll find a wealth of both offshore species like Sailfish, Wahoo, Dorado, and of course, Blue and Black Marlin, as well as inshore species like Skip Jack Tuna and Bonito. For an offshore fishing trip, plan a minimum of a full day and some operators offer multi-day fishing charters as well. For instance, from Puerto Vallarta to El Moro (right at the entrance to the bay) is a minimum trip of 8 hours but to reach El Banco it is 14+ hours. However, El Banco is one of the most reliable places to find fish, including yellow fin, marlin, monster snapper, sailfish, and even hammerhead shark!
Inshore fishing charters in Puerto Vallarta though are an excellent experience too and the Bahia de Banderas can be as deep as 3,000 feet - even within sight of land. You'll occasionally found trophy fish here but mostly skip jack tuna, Spanish mackerel, bonito, and jack crevalle. The good news is that while the fish will be generally smaller here, the frequency of catching them is greater and it's a lot closer so you can spend less time waiting to put your hooks in the water!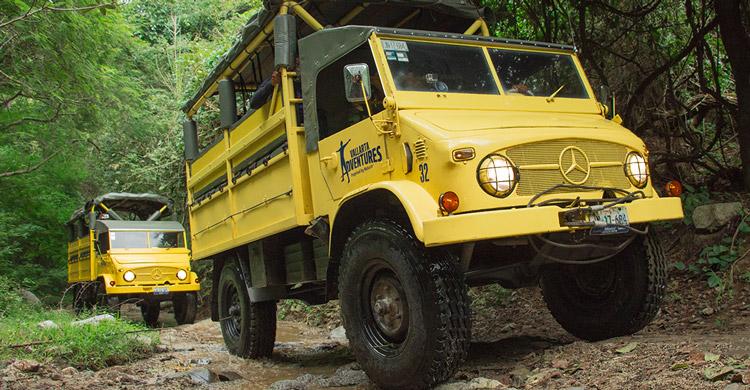 Adrenaline Adventure Tours
If you are looking for thrill-seeking, Puerto Vallarta offers plenty of those opportunities too. From ziplines through the jungle to riding ATVs in the Sierra Madre mountains or getting soaked in a jet boat, adrenaline adventures are plentiful here due to it being a popular cruise port. As such, shorter excursions are a very popular way to get your kicks and then still have time to wander the town, grab souvenirs and head back to the ship.
Our Top Picks for Adrenaline Adventures in Puerto Vallarta Include:
Canopy River Zip Line and ATV - Here you can take zip lines through the jungle and an ATV or RZR tour ... or a combo of both. The ATV and RZR tours here include a trip across the longest vehicular hanging bridge in the world - 470 meters long and 150 meters above the Rio Cuale, while the zip lines themselves will have you flying as high as 190 meters above the water!
Vallarta Adventures Flyboarding - Imagine being lifted out of the water propelled by a jet of water while standing on what looks like a snowboard. That's what you'll be able to do here and depending on your abilities, you can even do some more advanced tricks too.
Vallarta Adventures RZR Tours - This five-hour tour will take you through the jungle and experience a variety of terrain as you climb the mountains and trade palms for pin trees. You'll even be able to visit a waterfall and a hidden oasis for some swimming.