Casa Velas is a boutique hotel located only a 10 minute ride from the Puerto Vallarta airport that offers nightly activities including cigar rolling, tequila tasting, craft beer tasting, and cocktail making, plus includes unlimited golf at three different Puerto Vallarta golf courses. We stayed here as a guest of the hotel and had a fantastic experience that might make this one of our favorite destinations.
Whether you are planning a golf getaway or a Mexican beach mancation, this is a great place to start. Casa Velas is strictly an adults only all inclusive resort, but not overly feminine or romantic. Though this is absolutely a place that would be great for a romantic getaway, it is incredibly guy friendly. This makes it perfect for a golf mancation or bachelor party too. The bars are well stocked with a fantastic selection of tequilas ranging from Herradura, Don Julio, and Patron and great comfort foods like taquitos and burgers to more luxurious choices such as lobster and filet. There's also the requisite swim up bar with margaritas, palomas, and frozen drinks to enjoy by the pool.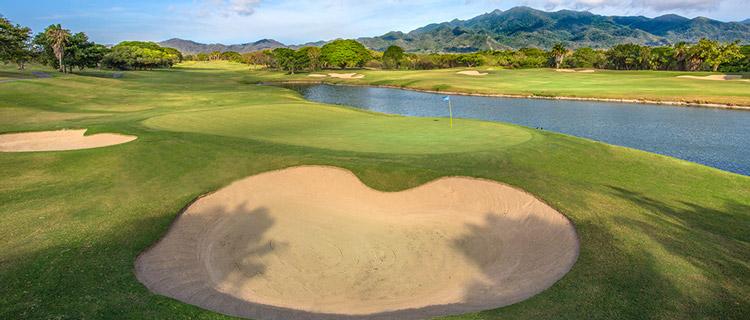 10th hole of Vista Vallarta Golf Course in Puerto Vallarta, Mexico
The biggest amenity though is that guests of the hotel have access to unlimited golf at three different courses including Marina Vallarta (surrounding the resort) and Vista Vallarta (Jack Nicklaus course that hosted the 2002 EMC World Cup Championship). This does not include golf cart rental or club rental though.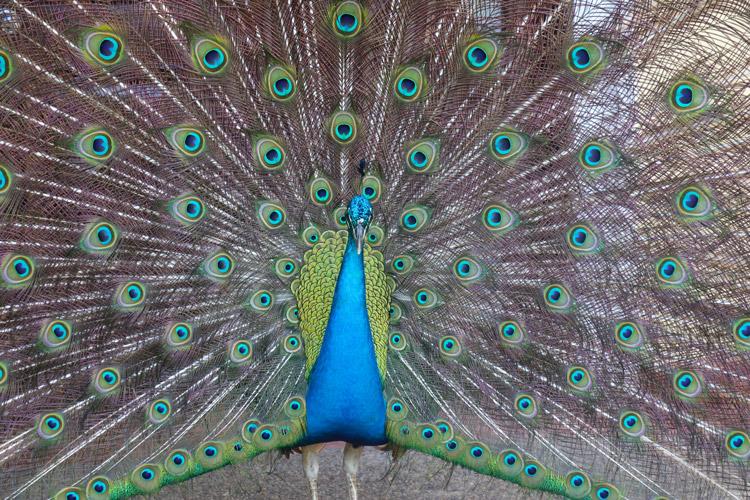 From the moment the shuttle bus doors open at Casa Velas, you know you are somewhere special. Peacocks wander freely in the front of the resort and gentlemen dressed smartly in white welcome you back and are ready to help you by opening doors and offering luggage assistance. There is of course a small - but well equipped bar located in the lobby so you can start your visit off with a welcome margarita before you even get to your room if you'd like.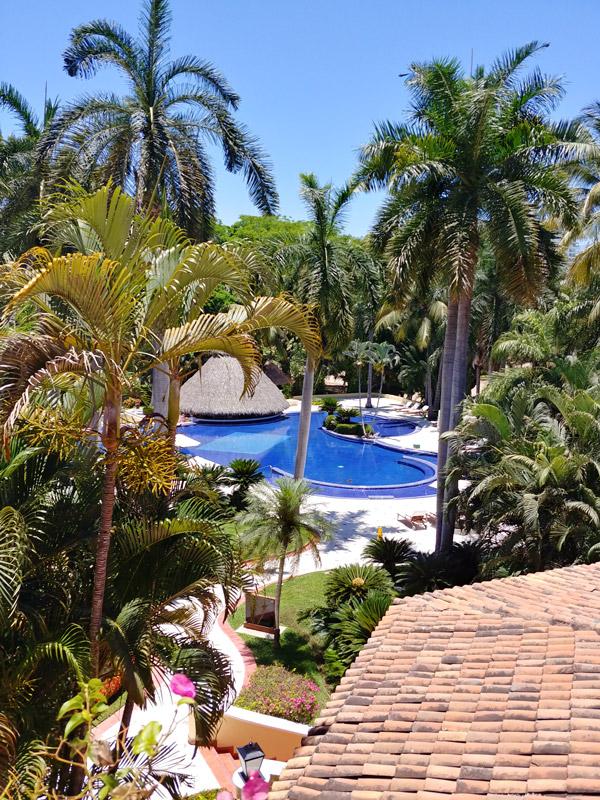 Unlike the mega resorts that line the beaches of Puerto Vallarta, Casa Velas is much smaller - a very nice aspect of the resort. In fact, there are only 80 suites and each is decorated to evoke traditional Mexican aestetic. Among those in the media group that I stayed with at the resort, no two rooms were identical. I was one of the lucky ones though since my room (Grand Class Suite) had a private immersion pool located on the balcony overlooking the main pool.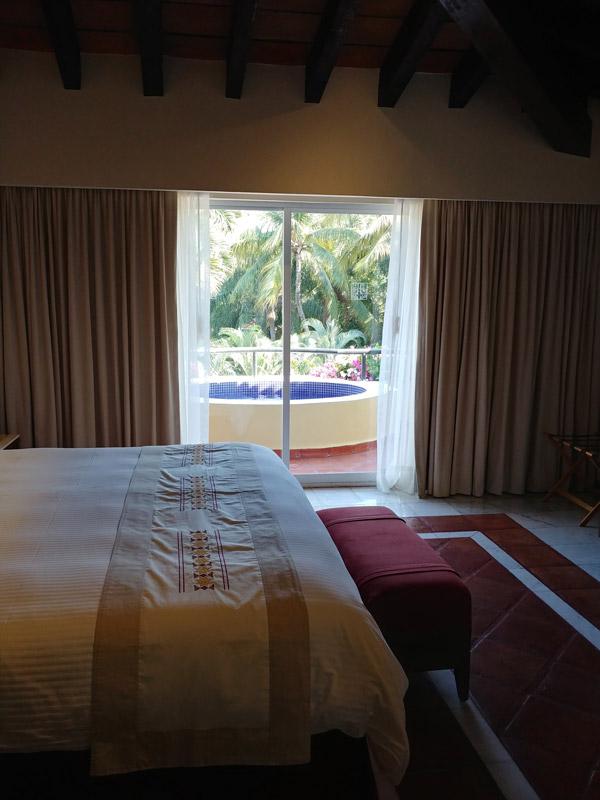 This particular room was located on the fourth floor and had exposed wooden beams supporting an arched ceiling. The bathroom was extremely spacious with marble countertops and a fabulous shower. While I enjoyed it myself, if I were visiting for a romantic getaway it would have been very comfortable for two people to enjoy together.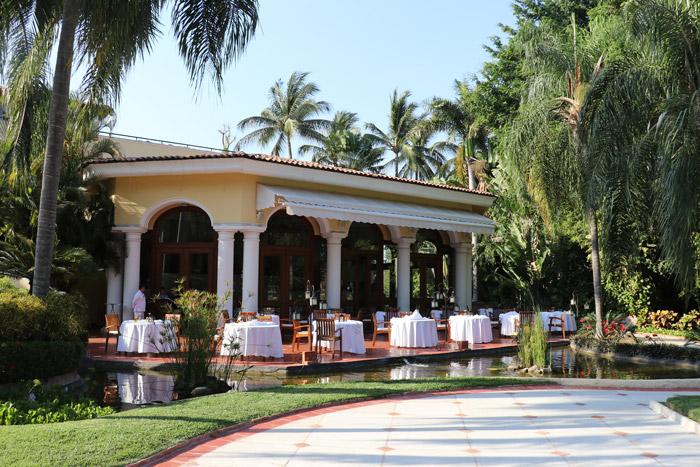 One of the downsides of staying in a smaller all-inclusive resort is that it doesn't have the diverse selection of restaurants and bars that some of the larger properties might. However, you do have access to the all-ages Velas Vallarta located right next door if you want to try different menus.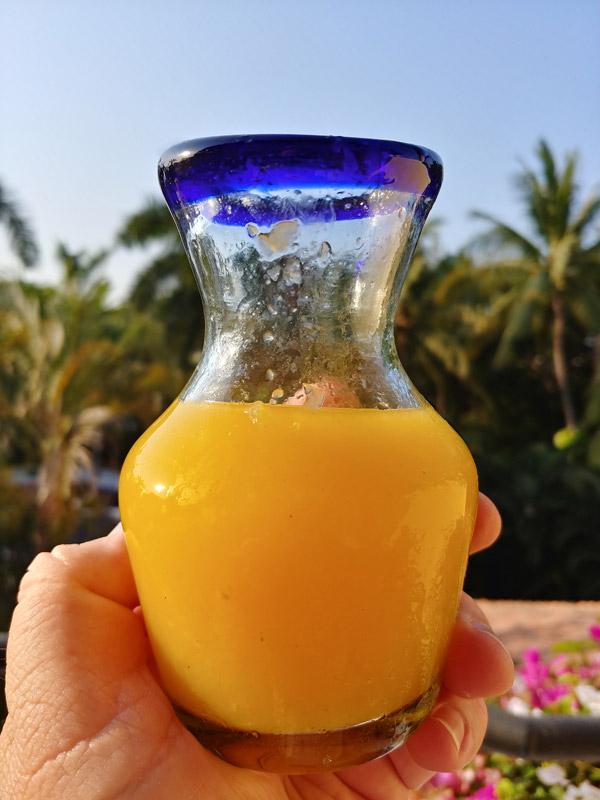 Room service however was a treat that I enjoyed almost every morning. Sitting in a private pool while eating caviar topped smoked salmon and sipping fresh squeezed orange juice is a luxury that everyone must enjoy at some point. It's one of those experiences that simply "makes the vacation special". At a certain point, all the amazing resorts start to blend together and it's these moments that make a property truly memorable.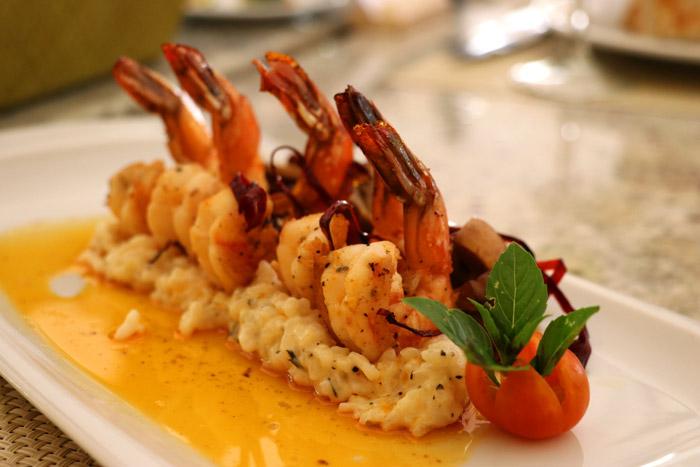 Food at Emiliano spanned the gamut from dishes like the Shrimp with Risotto above to comfort foods including tacos, burgers and my favorite ... taquitos.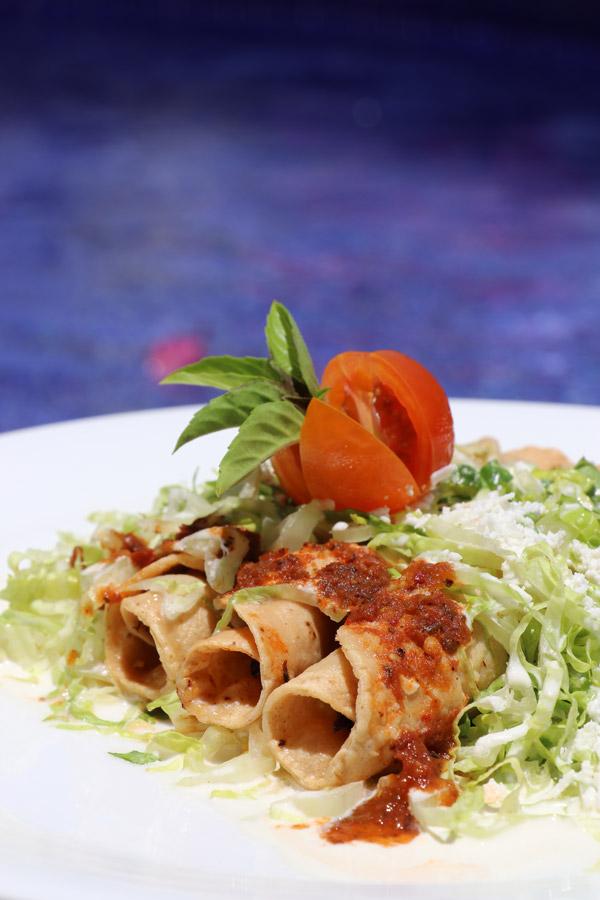 Many of these items are also available through room service and I was surprised at how fast room service made deliveries. (Likely another benefit of a small resort!)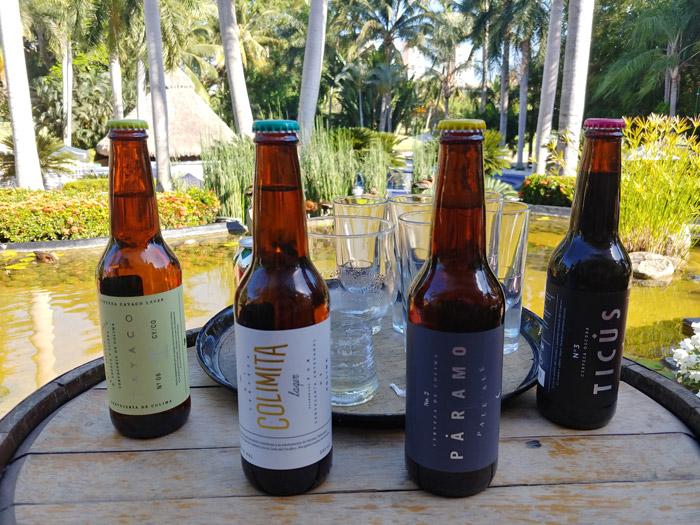 Each evening, on the main patio there was a cocktail hour with a different activity. While there are certainly "couples" activities available such as painting with wine and other art classes, I was impressed with how "guy friendly" the exhibitions were. I even had fun painting with wine though I'm a long ways off from having my works appear for auction at Christie's. That's ok though because I was more focused on the manly options that would be perfect for a guys getaway. For instance, on the first night there was a demonstration of cigar rolling and then on other nights they had mixology classes, tequila tasting, and even a Mexican craft beer tasting session.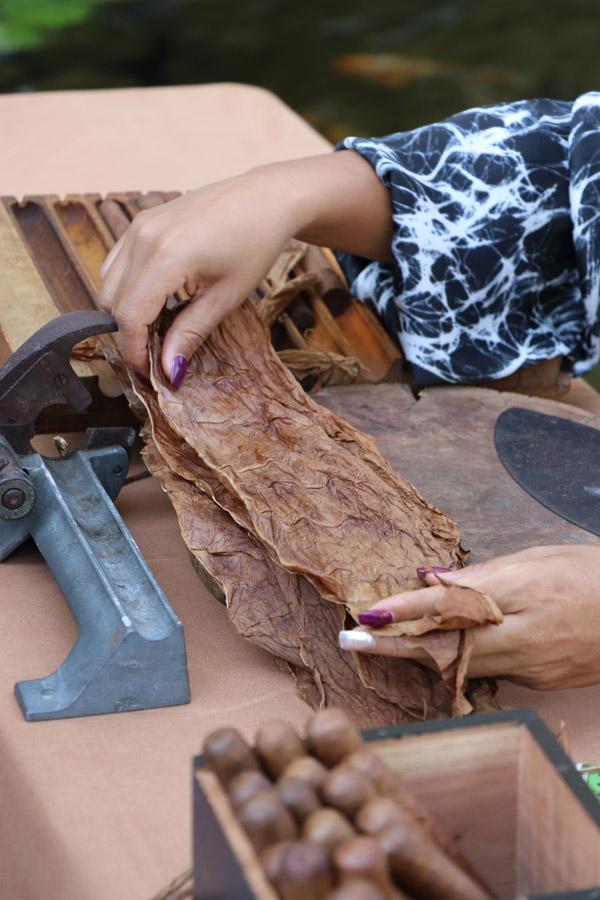 Initially, I assumed that the cigar rolling was simply "something for American tourists" - but it actually is part of Puerto Vallarta's history. While these nightly activities are far from a history lesson, it was a fun way to learn a little bit about the history of the region from tequila (Puerto Vallarta is the capital of Jalisco - home state to the town of Tequila) to tobacco (one of the region's early export crops).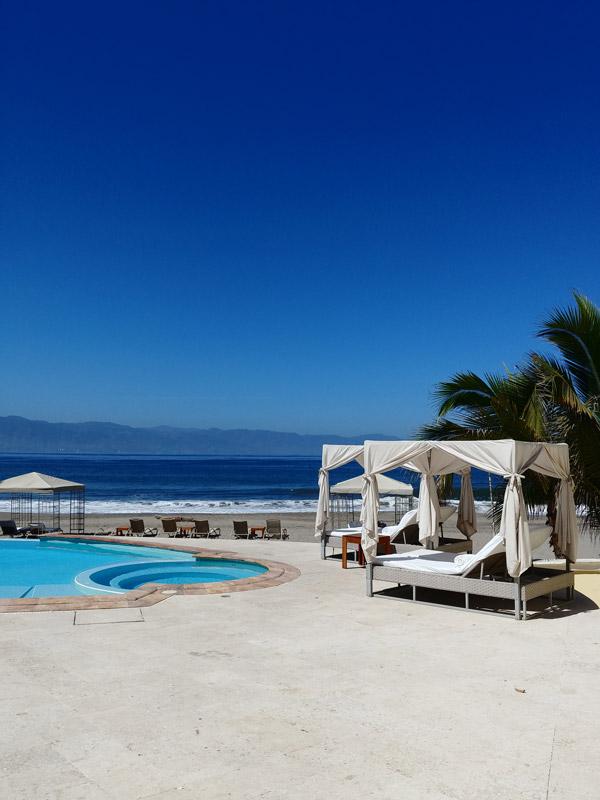 While Casa Velas is NOT on the beach - something potential guests should be aware of - if that's why they are planning to visit Puerto Vallarta, guests do have access to the Ocean Club. This Ocean Club is a private enclave featuring an infinity pool, cabanas an Asian-fusion menu restaurant and of course a bar serving up delicious drinks. Luckily, it (like Velas Vallarta) is only a few minute ride in their free shuttle bus. Guests also have access to the beach area that is part of the family-friendly, all-inclusive resort, Velas Vallarta, so that means their facilities are not adults only like Casa Velas.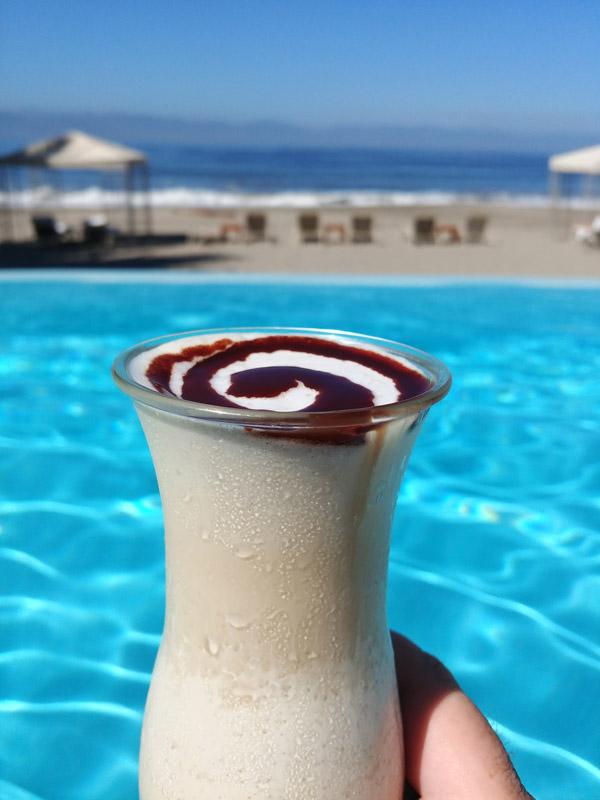 Casa Velas was unlike any other all-inclusive resort that I've had the opportunity to stay at and that's honestly a good thing. I felt a sense of relaxation that would be a challenge to find at larger properties and the ability to get to know staff on a personal basis. While there are many reasons to visit the resort, I have to say that being able to play unlimited golf without greens fees is a huge advantage over other properties (if you are a golfer). While you do have to pay for a cart rental, serious golfers will save hundreds of dollars with this amenity included.
That makes Casa Velas the perfect home base for a Puerto Vallarta golf mancation that might also include fishing, water sports, and other activities such as exploring the the street food scene in search for awesome tacos and churros.
Photos of Casa Velas All-Inclusive Puerto Vallarta Golf Resort:
{lightgallery type=local path=images/stories//hotel-casa-velas-puerto-vallarta/casa-velas-photos previewWidth=160}Puerto Vallarta All-Inclusive Golf Resort, Casa Velas Photo Gallery{/lightgallery}