Valentine's Day is obviously an annual excuse to focus on love and romance, the reality is that any time of year is a great excuse for a romantic getaway. When it comes to the best vacation spots for couples, there's a lot of great options and it is really up to you to make sure it is the perfect fit for the two of you. Here's our picks for some of the most romantic destinations to take your wife this year!
Whether you are looking for amazing anniversary trip ideas or a resort to escape to on a quick weekend getaway for couples, all of these destinations will make her feel special. While they each provide a different vibe, that's why we selected these destinations rather than simply filling it with five-star luxury beach resorts. After all ... the best romantic getaway for you and YOUR wife is more than just a hotel room, it is about your chance to show her how much you know her and can create a weekend getaway that reflects your shared interests as a couple.

Bernardus Lodge Carmel Valley, California
At a certain point, making rooms bigger, adding more channels, or increasing the thread count on sheets doesn't matter anymore. Bernardus Lodge in Carmel Valley, California truly understands what luxury means and hit 10's across the board. From crafe's of water instead of bottles delivered to the room daily, a bottle of their wine and cheese plate at check-in and impeccable service this is one of our favorite California resorts. What takes things to the next level though is the fact that while it is close enough to San Francisco's Bay Area for a quick weekend getaway - it is sheltered from light pollution so you can relax and enjoy amazing star gazing opportunities after a dinner sourced from the chef's expansive garden and apiary.

Adobe Grand Villas
I've had the pleasure to stay in quite a few amazing resorts around the United States and none compare to how special the Adobe Grand Villas is. With a fun intimate bed and breakfast style resort with uniquely decorated and themed hotel rooms plus an incredibly talented chef and inn keeper, this is a place you need to consider for an amazing romantic getaway. Each suite is decorated differently with themes ranging from this "cowboy" room with waterfall shower to ones decorated with crystals, driftwood, and other motifs. We visited here a few years ago, make sure you check out our full Adobe Grand Villas review.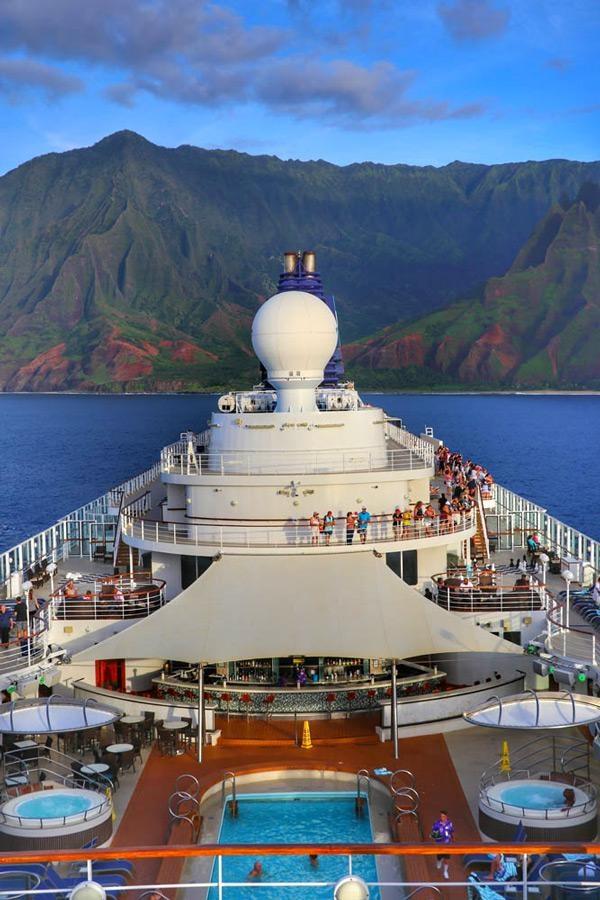 Pride Of America Hawaii Cruise
Almost nowhere in the United States can match Hawaii as a romantic destination. The challenge though is that often you are limited to one island to explore and while there's nothing wrong with that, I love going somewhere and seeing it all! Norwegian Cruise Lines' Pride of America is the only large cruise ship that sails the Hawaiian islands all year long without having to spend days at sea just to reach the islands. This means that on a 7-day cruise you can visit all four of the major islands including: Maui, Oahu, Hawaii "The Big Island", and Kuai. Plus, we found the crew here to be among the best experienced on any mainstream cruise line and that just made the experience that much better. Pride of America makes for a perfect romantic getaway destination since all you need to do is relax and enjoy the experience.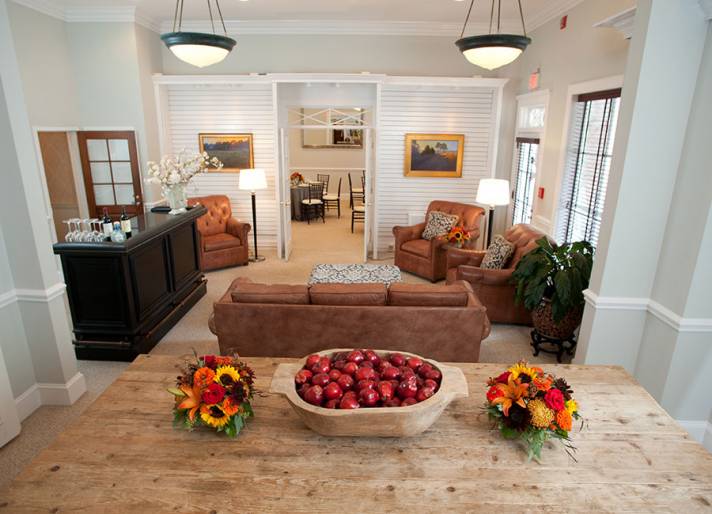 Tidewater Inn
The Tidewater Inn, is perfect if you are looking for romantic Maryland getaways in a historic hotel in a quaint town where buildings date back to the 1700's. Tidewater Inn itself traces its roots all the way back to 1712 when it was simply a colonial tavern. Today, the hotel features 84 guest rooms and suites, including a Honeymoon Suite and the Master Suite featuring a faux fireplace that adds to the romantic nature of the hotel.
While visiting the the Tidewater Inn, you will want to make sure you have dinner at the Hunter's Tavern. The restaurant features a variety of specialties from the Chesapeake Bay and Eastern Maryland. Hunter's Tavern also includes a variety of unique entrees, including a grilled pumpkin steak, featuring teriyaki maple marinated pumpkin (not beef) that is served with an apple jus, black lentils and basmati rice. (menu choices may vary from day to day).
The town of Easton, Maryland, the "8th Best Small Town in America", offers a variety of quaint shops featuring antiques, art, and restaurants. Plus, it is only minutes away from opportunities to walk on the beach, observe migratory birds, or go for a sunset sail on the bay.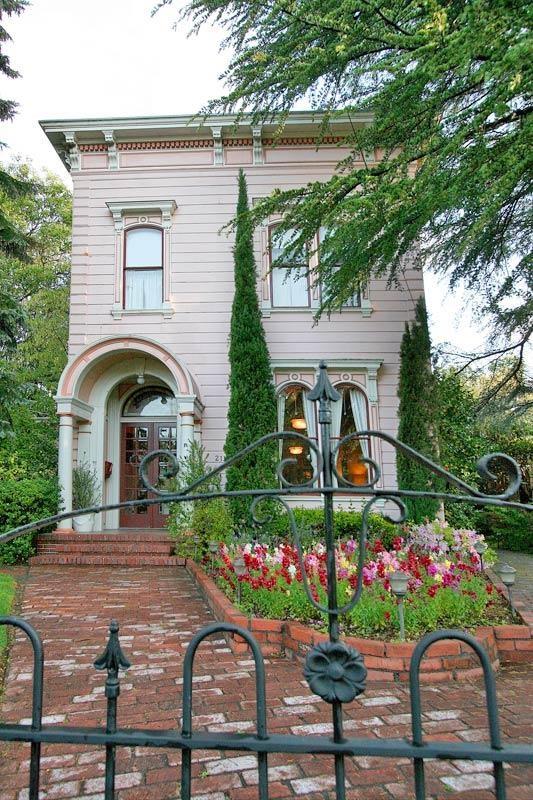 Camellia Inn
Wine, chocolate, and a B&B in a gorgeous setting make the history Camellia Inn another great destination for a romantic getaway.
Guests at the Camellia Inn in Healdsburg, CA can request the Camellia Inn-Dulge special for an extra special romantic getaway. The package includes two nights stay, signature couples massage, private winery experience, chauffeur driven car wine tour and more.
Even beyond Valentine's Day, Camellia Inn is a great destination since it is located in the heart of Sonoma County Wine Country where 150 wineries are nearby and 26 tasting rooms to walk to . Valentine sweethearts can enjoy a wine tour or take a quick stroll through town, which is also known for local art galleries. "Snoopy" fans can even visit Charles Schultz Museum.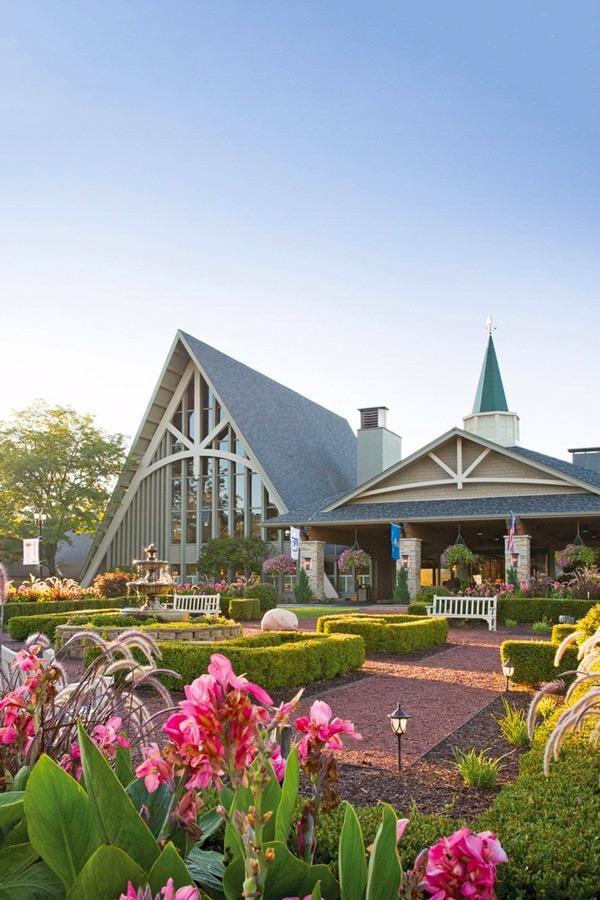 The Abbey Resort
Less than two hours from Chicago, The Abbey Resort is the only resort located on Lake Geneva. When Heather and I lived in Chicago, this was one of our favorite weekend getaway destinations. This allows for great water views as well as all the great amenities of the hotel itself. Aside from the location, two things that make the Abbey Resort stand out are the fantastic new chef and its amazing AVANI Spa - where they are just as welcoming to men as they are to women and couples!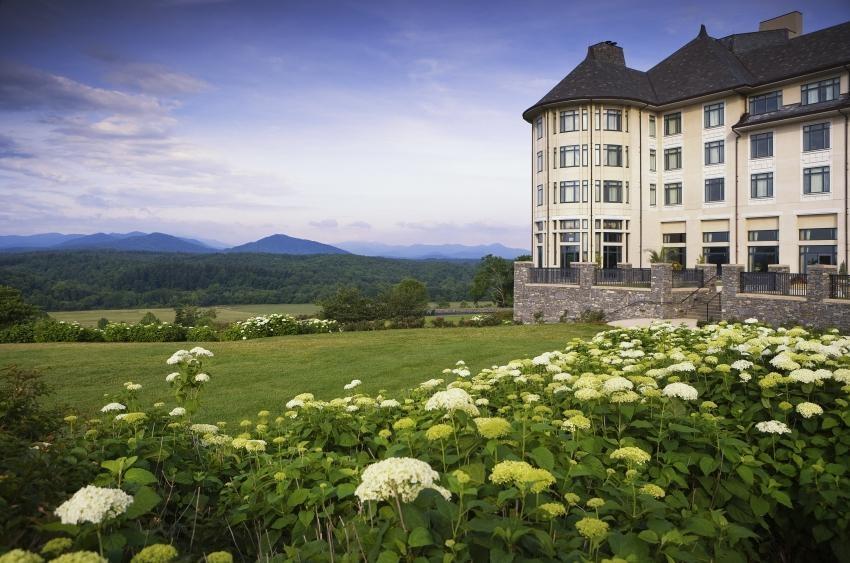 Biltmore Estate Inn
Looking to treat your princess to a romantic escape in one of America's castles? The Biltmore Estate Inn, located in gorgeous Asheville, NC is as close as you can get to that and is one of the best vacation spots for couples. Located on the grounds of the famous Biltmore Estate, the Inn is inspired by the "Age of Elegance" and legendary Vanderbilt hospitality. The inn features a fantastic romantic setting in a historic hotel surrounded by vineyards and in one of the more romantic cities in the South East.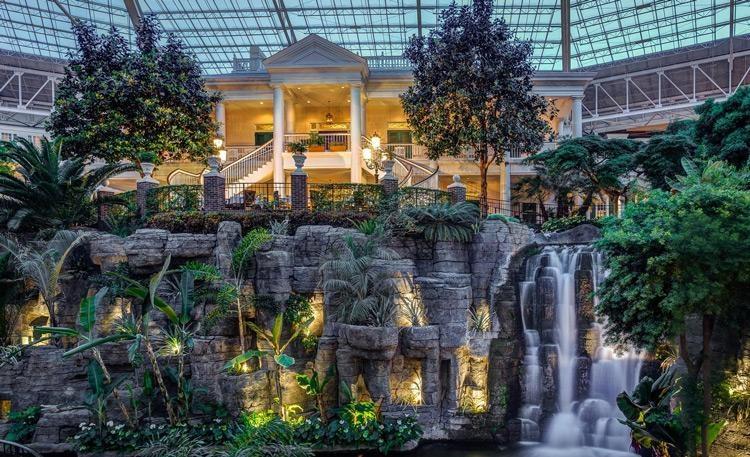 Gaylord Opryland Hotel
If you are looking for a romantic weekend getaway in the south, there are lots of options. This one though might seem a bit strange because it is all inside. Imagine a romantic weekend one where you can take slow walks through a lush garden, hold hands while overlooking a waterfall, take a romantic boat ride, and then have a fantastic steak dinner in an antebellum plantation house overlooking a river? What if I told you that all those things and more can be found all year round, INSIDE of the AMAZING atrium at the Gaylord Opryland Hotel in Nashville.
Gaylord has several other hotels around the country that each feature different local themes, but this is the granddaddy of them all.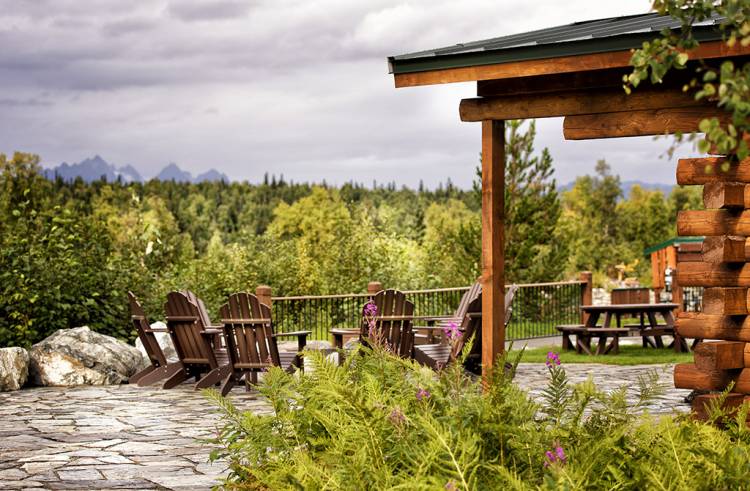 Alaska Sea and Land Cruise Tour
While cruising can be romantic pretty much whatever itinerary you chose, there is something extra special and romantic about a cruise to Alaska. Depending what experience you are looking for, there are several options to extend the experience with a "Land and Sea Cruisetour". Generally these include a sailing between Vancouver or Seattle and Seward, Alaska followed by a train ride to explore Denali National Park and Fairbanks.
For the cliché romantic experience, we have to recommend Princess Cruises as you celebrate your love for each other on-board the one and only Love Boat. Or, for that extra touch of luxury and refinement, you might try Holland America Line. Of course, if fun is your game then Norwegian Cruise Lines also offers Alaska land and sea cruise tours. Plus, they have two of the newest ships in Alaska - Norwegian Joy and Norwegian Bliss and both of those have laser tag arenas and a go kart track!

Place D'Armes French Quarter Hotel
No discussion of romantic destinations is complete without including New Orleans! While there are numerous historic hotels in the Crescent City, Place D'Armes has a special place in my heart. The hotel is located in the French Quarter and only a few blocks from Jackson Square and Cafe Du Monde as well as some of the finest restaurants in the world.
While Place D'Armes isn't the fanciest hotel or the most modern, it is the history and romantic nature of this hotel that makes me dream of returning sometime soon. Essentially, the hotel is a collection of 18th and 19th century buildings that are all connected and surrounding a romantic courtyard with magnolias, fountains, and water plants.
No matter where you go, the ultimate romantic destination is about taking your wife somewhere different, trying new things, and learning about about a new place without the distractions of home. As such, I would have to say that the BEST romantic destination to take your wife could be as close as a neighboring city - as long as you both are excited to go there and have a great time.