Honestly, even though I was with a tour group I was a bit afraid to tour Puerto Vallarta at night. Unfortunately, Mexico doesn't have the best reputation these days but thankfully, I ignored those concerns because I had an awesome experience that was safe, clean and tourist-friendly. While I'm sure that most of you could wander around and explore the Puerto Vallarta food scene on your own - it was so much easier to do with the folks at Vallarta Food Tours who guided us and made everything easy.
One of the best ways to understand a people is to share a meal. Unfortunately for most Americans, we only experience "Mexican Food" through the lens of what restaurants think Americans want. Thankfully that is changing in the United States and you can find good carne asada, pollo, or fish tacos and ground beef is being relegated to quick-serve restaurants like Taco Bell (which is delicious in it's own way). If you've never been to Mexico and experienced real, authentic tacos the first thing you will notice is that they are generally smaller, soft, and you won't find the cheese and sour cream that defines tacos for most Americans. However, at the same time - there's a huge diversity of flavors and styles that you won't find outside of an experience like this.
Unfortunately, I simply can't share everything so I've included a photo gallery at the bottom of the page instead. The following are three items that really stood out ...
Our first "taco" was actually a crab enchilada at Mariscos Cisneros that was topped with a sauce reminiscent of a crab bisque. It was absolutely delicious and set the tone for the evening.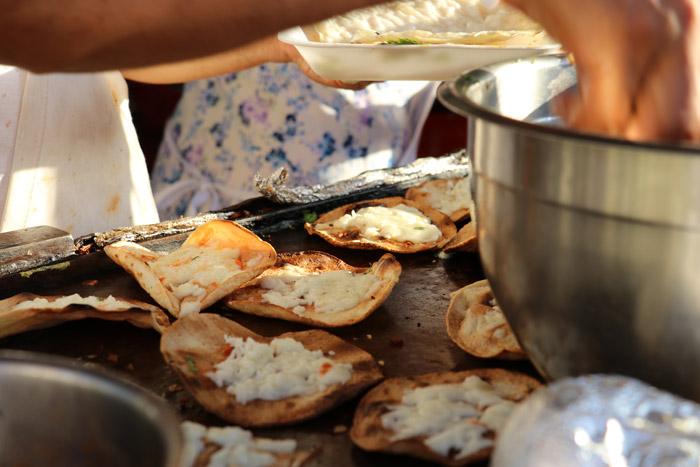 Next up was a Volcan at Tacos Memo. I've had chalupas and similarly flat, crispy street food before but I hadn't tried a Volcan. This one started by grilling a corn tortilla over a grill then melting cheese on it before topping with all sorts of good stuff, including carne asada and beans.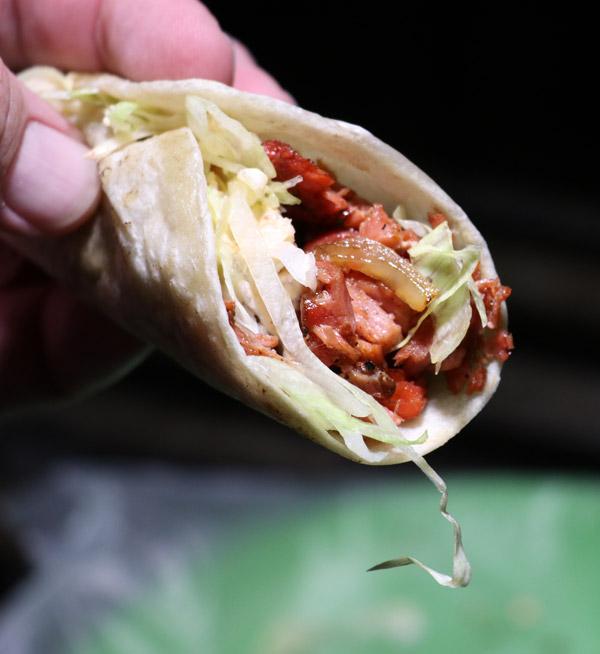 Finally, we had a Smoked Marlin Taco at La Tia Mariscos. Puerto Vallarta is known worldwide as one of the top places to catch marlin so it is only appropriate that we'd be able to celebrate this noble fish by enjoying some in a taco!
Hands down, this was my absolute favorite from the 8-10 different items we tasted along the route. While not fancy by any means - it was simply a perfect balance of local flavors.
If you are looking to explore the Puerto Vallarta street food scene, I heartily recommend the folks at Vallarta Food Tours. They offer various options, including private tours perfect for cruise ship guests visiting Puerto Vallarta for the first time to evening "The Street" tour like what we did.
Puerto Vallarta Taco Tour Photos
{lightgallery type=local path=images/stories/puerto-vallarta-taco-tour/taco-tour-photos previewWidth=160}Puerto Vallarta Taco Tour Photo Gallery{/lightgallery}