The challenge with "undiscovered areas" is that well, you don't know how awesome it is till you go there. Then, once you do visit, there's almost a feeling that you should keep it secret so that it doesn't become more expensive, more crowded, and less awesome. That's how I felt when I visited Punta Gorda Florida last fall, but don't worry - I'm ready to share with you why it's is a perfect mancation destination for guys.
While Punta Gorda and the surrounding area has been well known as a fishing destination for more than a century, overall the area still has a small town feel with very friendly people. It's also easy to get to, including the Punta Gorda airport with many flights available on Allegiant as well as Fort Myers Airport about 30 minutes south of town providing regular service on all of the major airlines.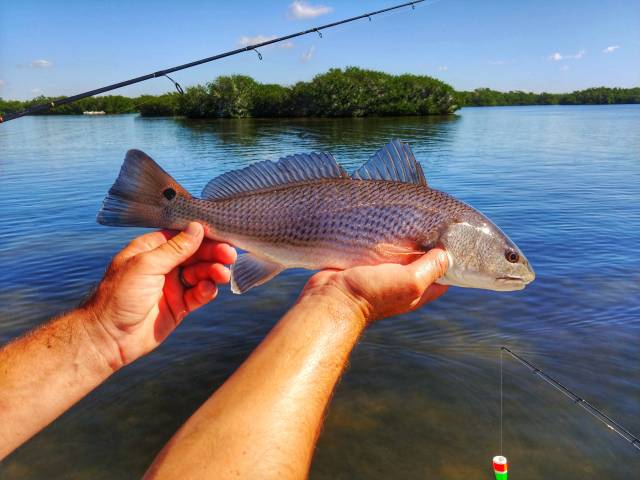 Fishing in Gasparilla Sound - Charlotte Harbor
Charlotte Harbor and Gasparilla Sound is home to some of the best fishing in Florida. While it's no secret that the Gulf Coast of Florida is a great place to go fishing, the coastline here along the sound is incredibly natural still whereas other similar areas around the state are far more built up.
Almost any time of year is a great time to go fishing here, but April - July is especially important for those seeking tarpon. Punta Gorda is the tarpon capital of Florida and you can catch these fishing - sometimes weighing more than 200 pounds and as long as 8 feet. Even better is that these aren't some game fish you need to chase an hour or two off-shore - they are right there in the harbor, less than 30 minutes from the dock.
We loved working with Captain Jay of Silver Linings Charters and highly recommend him.
Deep Sea Offshore Fishing in the Gulf of Mexico
While most people choose to visit Punta Gorda to fish on the calm inland waterways in and around the keys and Charlotte Harbor area, there's great offshore fishing here too.
Some of our picks for offshore fishing charters include: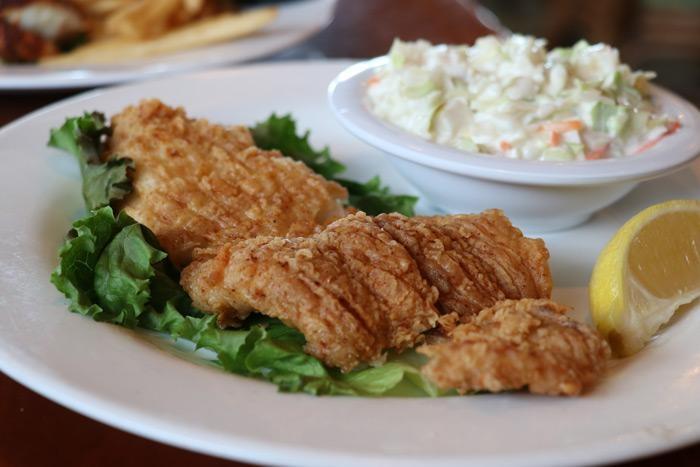 Bars and Restaurants
You Catch, They Cook ...
One of the most frustrating things for me when I go on trips is that I don't always have a grill to cook the fish I catch. So, it's important to me that a great mancation destination also have good places where you can bring your fresh catch and they can cook it for you.
Lock 'n Key Restaurant did a great job of this - offering a choice of blackened, grilled, or fried.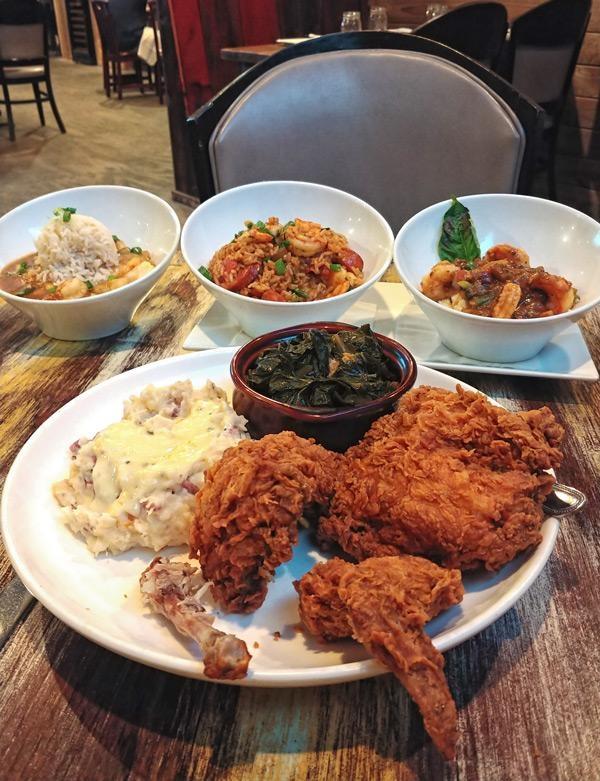 oops - the fried chicken looked so good I couldn't contain myself to taste before photos!
Florida Craft Whiskey and Southern Food ...
What mancation or guys weekend would be complete without a great whiskey bar? Luckily Punta Gorda delivers here as well with Leroy's Southern Kitchen. If you are looking for whiskey cocktails and a great selection of whiskey ranging from classics like Michter's and Gentleman Jack to Florida craft whiskies including: Timber Creek, Bear Gully, Palm Ridge, and Kozuba.
After a few amazing cocktails (including a phenomenal smoked Manhattan!), the owner sat down and we chatted a bit. Not only does he have a passion for great food cocktails but he's also the catering chef for the Red Sox when they come down to Fort Myers each year for Spring Training!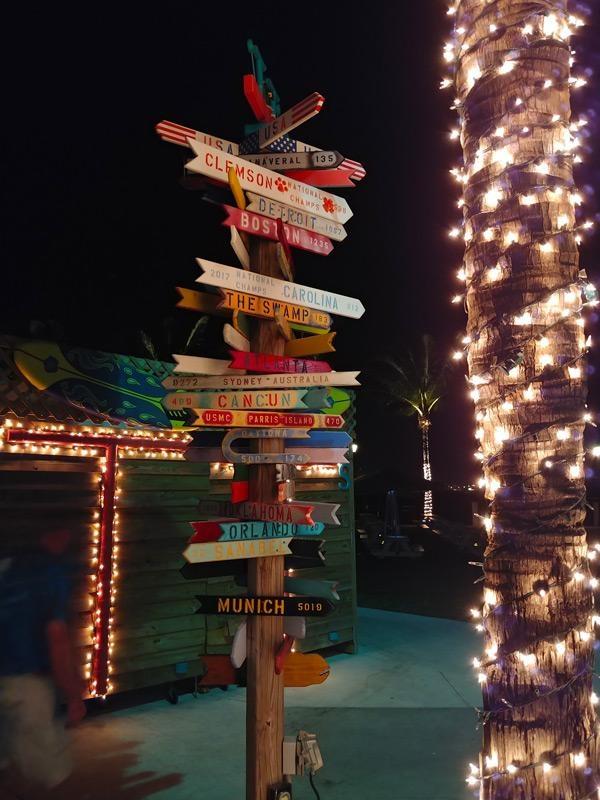 Tiki Drinks On The Bay ...
Don't worry - there's tiki bars here too if you want to feed your desire for fruity drinks and music. TT's Tiki Bar is located right downtown Punta Gorda between the two bridges and in addition to some great drinks is also a live music venue and has beach volleyball courts. Though if all you want to do is kick back in a chair and watch the sunset ... that's good too.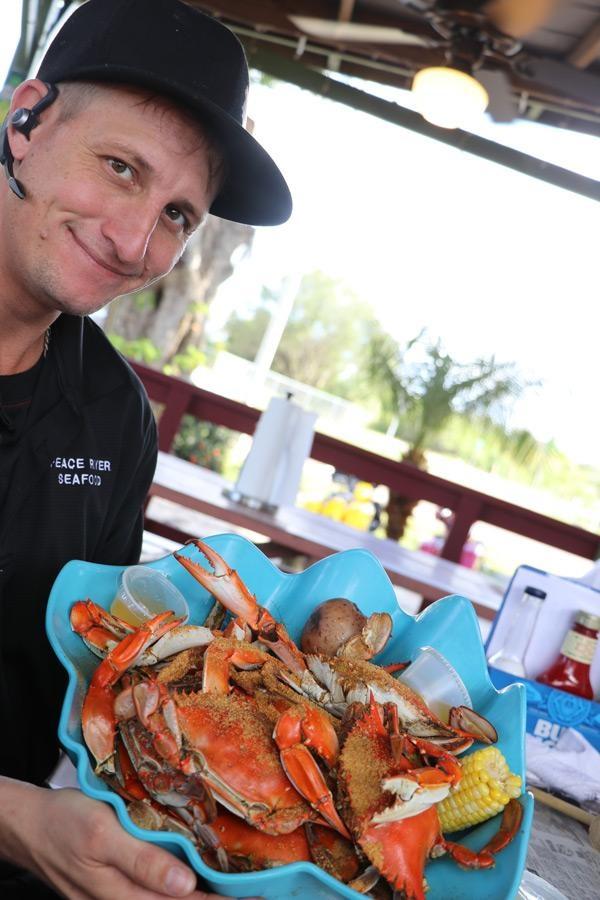 All You Can Eat Crabs (and a Fish Market) ...
While I'm always a fan of eating fish you catch, sometimes it's better to just buy your catch so there's enough to go around for everyone. Peace River Seafood is a perfect stop for either way your day may be going. We love their signature all-you-can-eat blue crabs, but if you are looking to grill some fish and shrimp this is the place to get your hookup too.
Don't miss their Gator Gumbo either!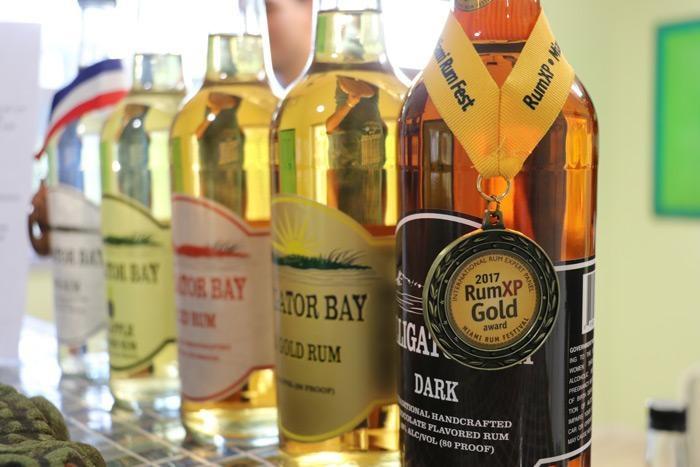 Distilleries and Breweries
Punta Gorda is home to two breweries - Fat Point Brewing (Punta Gorda's name translated literally from Spanish!) and Peace River Beer Company. It's also home to Alligator Bay Distillers, who has a variety of rums including one that received a Gold at the 2017 Miami Rum Festival.
Live Music In Punta Gorda and Englewood Beach Florida
Like any good beach community, Punta Gorda and Englewood Beach has it's fair share of great live music venues. Some of the top ones we think you should check out include:
Celtic Ray - Irish pub
Dean's South of the Border - American Tex / Mex Cantina
TT's Tiki Bar - Waterfront Tiki Bar in downtown Punta Gorda
Farlow's on the Water - Tropical Dining and Caribbean Seafood
Fisherman's Village - Waterfront resort and marina
Sandbar Tiki & Grille - Waterfront tiki bar and restaurant on Manasota Key, Englewood Beach
Make sure to check the location's website or call ahead of a specific live music schedule of who's playing.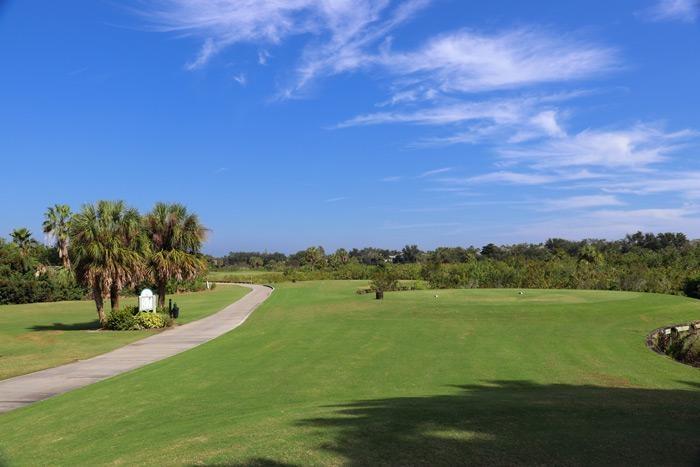 Golf
There are tons of great golf courses here including public as well as semi-private courses that allow guests. We spent some time on the Riverwood Golf Club and loved it. However, they aren't the only golf course here that you should check out. Here are some other picks for best golf courses to play in Punta Gorda:
Lemon Bay Golf Club - feature an Audubon certified 18-hole golf course on 90 acres of land
Kingsway Country Club - established in 1976 it boasts a par 72, 18-hole championship course that was redesigned by Ron Garl following Hurricane Charley.
Deep Creek Golf Club - this is a challenging 6,000 yard Mark McCumbuer designed golf course that winds through natural florida wildlife and landscapes.
Charlotte Harbor National Golf Club at Bobcat Trail - course designers include the former PGA Champion, Bob Tway and architect Lee Singletary and features a par 71, 6,748 yard golf course for all skill levels.
Adventure Sports for Adrenaline Junkies
While golf and fishing are great ways to enjoy the laid back atmosphere of Punta Gorda - adrenaline seekers have options here too. From skydiving to jet skis and off roading, here's some of our top suggestions for adventure:.
Riding The Waves - Take an Eco Tour of the keys with your personal outboard motor powered catamaran.
Florida Wildlife Adventure - These guys organize fishing and hunting expeditions where the game includes wild hogs and alligators.
Florida Tracks & Trails - ATVs, UTVs, or Dirt Bikes ... even Golf Carts - they've got trails and rentals for all skill levels.
Skydive Southwest Florida - For the best view of the beaches and keys along the Gulf of Mexico, you need to see them from the air and with Skydive Southwest Florida you can have the adventure of a lifetime!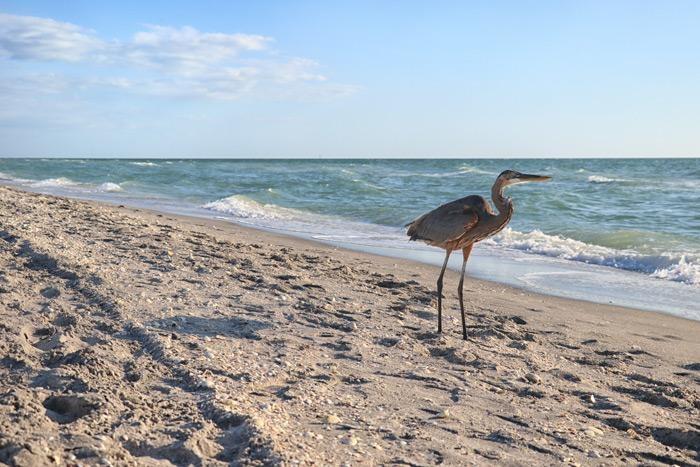 Search for Shark's Teeth On the Beach ... or Just watch Birds and Dolphins
This stretch of Florida's Gulf Coast is known as the "Shark Teeth Capital" of Florida since there is a fairly large number of fossilized sharks teeth that wash up here. The reason is that there's a gradual drop off of the land under the water here that leads to an ancient river bottom known as the "boneyard" since it is a site where millions of years ago giant sharks known as Megalodons (as well as other animals) met their death. Because the beach has such a gentle slope, it's the perfect combination of factors to have these teeth wash up on shore for you to find.
Each person I spoke with had a different technique to find treasure here. Some have scoops with screens on them, others just walk and shuffle their feet, while others had small shovels looking for treasure below the surface.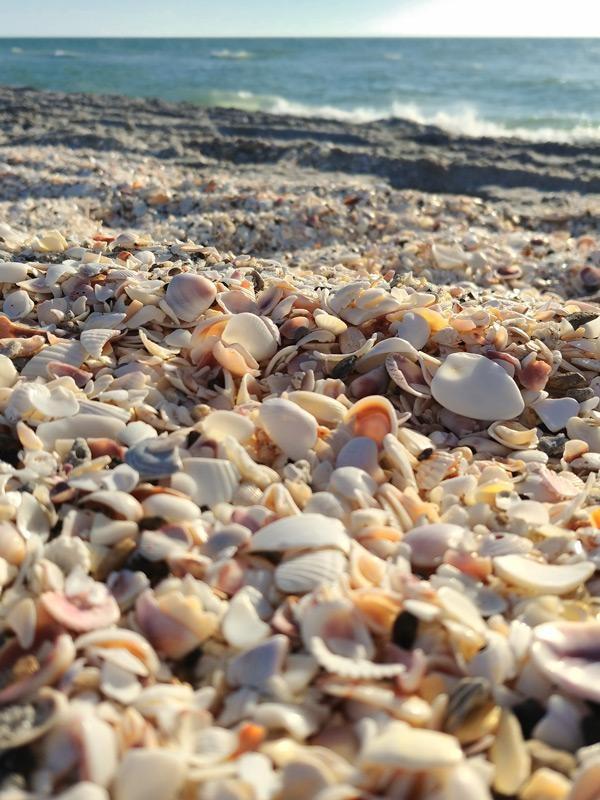 Unfortunately, I wasn't able to find anything except tons of great shells. However, I did enjoy a great sunset, birds, and a pod of playful dolphins enjoy the water just like I was!
Where To Stay In Punta Gorda and Englewood Beach, Florida
Different guys prefer different things when it comes to where to stay for a mancation or guys weekend getaway. On this trip, we stayed at the Four Points By Sheraton and it was a nice choice if you are looking for a corporate chain hotel that is in a great location.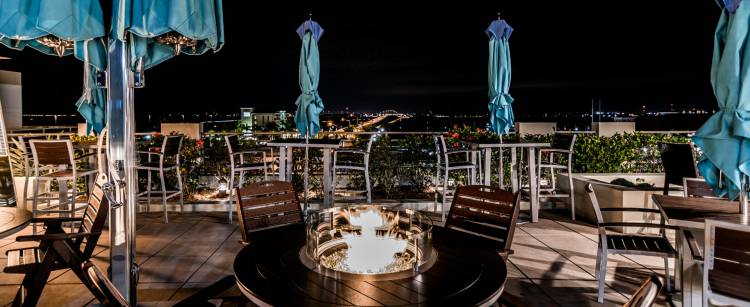 However, a block away is the Wyvern Hotel that has a great rooftop bar that we didn't get a chance to check out. Ultimately though, if you are coming to Punta Gorda for a trip that will be revolving around fishing - I'd pick the Fisherman's Village Resort.
However, if you are looking for a beach experience, there are plenty of properties in Englewood beach ranging from beach-front hotels to vacation rentals.