While I love resort courses with flowers and fancy features, being able to spend some time surrounded by natural Florida beauty on one of the state's top courses was truly an honor. Riverwood Golf Club golf course has been ranked as one of the "Top Ten Places to Play in the US" by Golf Digest in 2002, ranked #15 for top courses in Florida in 2015 and voted #1 in Florida based on customer reviews on GolfAdvisor.com and we agree that it is a great spot to visit for any guys trip to Punta Gorda and Charlotte Harbor.
Riverwood Golf Club opened in 1992 and was designed by Gene Bates to wind through the heavily wooded terrain with Spanish moss hanging from branches and plenty of water flanking the holes. Despite the very busy conditions on the day I visited, the greens and tee-boxes felt well maintained. While this is a fairly challenging course, as a novice player I still had a great time.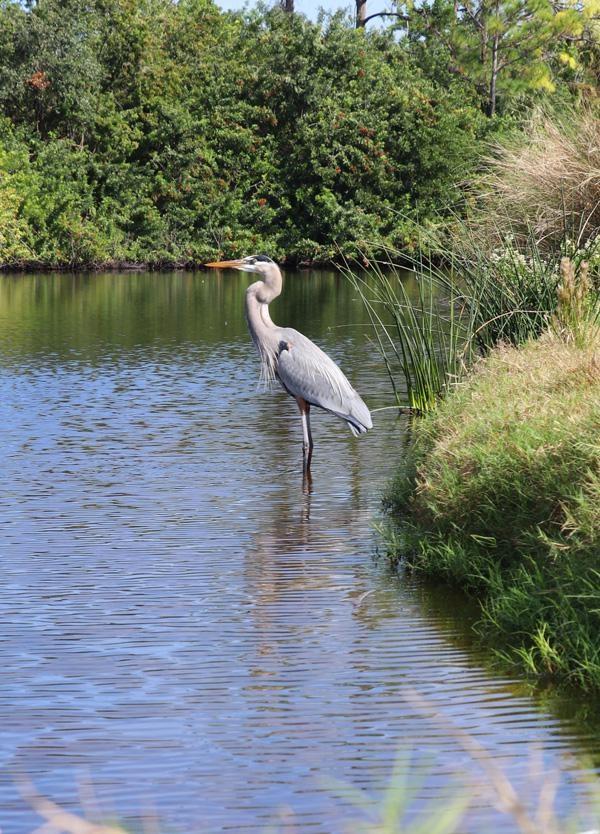 The course initially feels deceivingly simple as various bunkers, hills, and hazards all feel very natural as part of the landscape rather than something constructed to challenge you. As I progressed through the course, I found myself spending as much time observing the wildlife around the course as I did planning my next shot. That morning, I saw an alligator, osprey, herons, and even a vulture eating a turtle. One of the attendants I talked to said there are often bald eagles in the trees as well.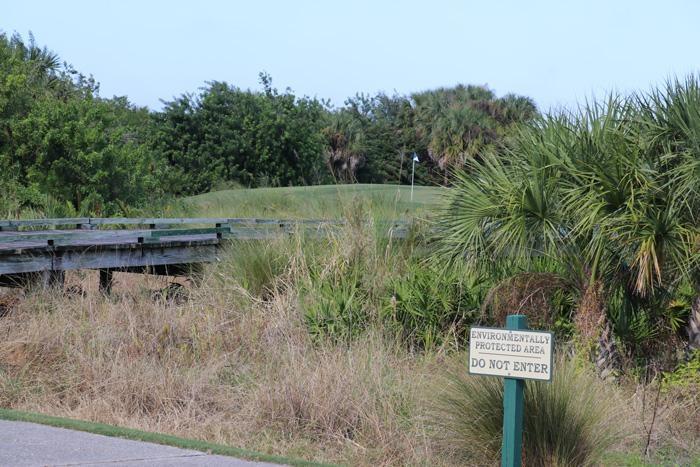 One highlight that proved to be a particular challenge though was hole 17. Even those with a strong game will find that they must plan their shots carefully as the green on this Par 5 hole is isolated from the fairway and surrounded by marshlands requiring you to have a good pitching game to land there comfortably.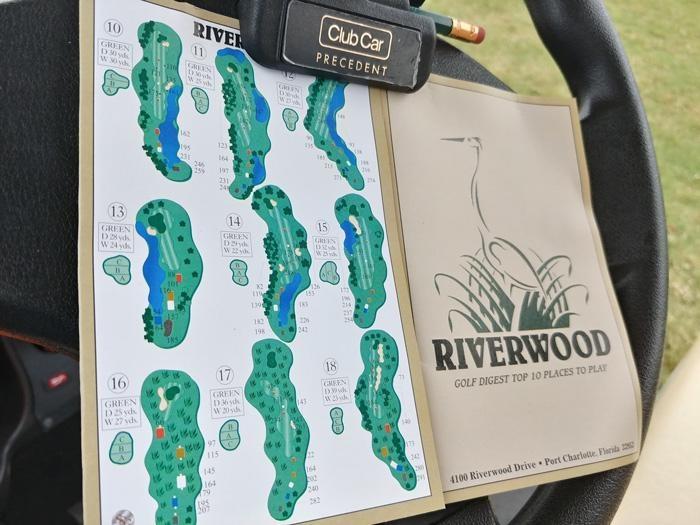 Riverwood Golf Club is located in Port Charlotte, Florida - less than 30 minutes from Charlotte Harbor and Punta Gorda.t During peak months (including late fall through spring), the course is very busy because of snow birds and while non-member guests are welcome, the course can feel very busy. Despite this though, the course has a great layout so that you can hardly see the next hole from the one you are playing on and that was nice. Non Member Greens Fees range from $50 in May to $100 from Mid-January through the end of March and times can be reserved on the Riverwood Golf Club website.
More Photos from Riverwood Golf Club:
{lightgallery type=local path=images/stories/riverwood-golf-course-port-charlotte-florida/photo-gallery/ previewWidth=160}Riverwood Golf Club Photo Gallery{/lightgallery}