Fans of Sideways will immediately recognize the iconic "Windmill Inn" located in Buellton, CA. In the movie though, the motel that Jack and Miles stayed in was a budget property that wasn't really all that desirable. Up until a few years ago, that was still true. Thankfully the property was purchased by Highway West Vacations - known for buying affordable west coast properties and bringing them up to a level that would be considered chic while still maintaining an affordable price point.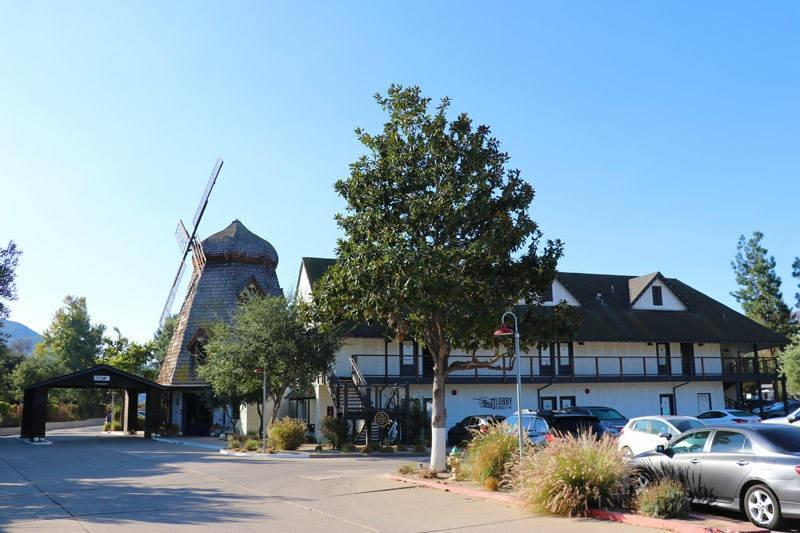 While I've wanted to stay here for many years, I finally got the opportunity to do so on our recent tour of Santa Ynez Valley wineries. Our room was 134, directly below room 234 where Jack and Miles stayed. While there have been some changes to the layout as they updated the property, Sideways Inn is still very identifiable as the motel from the movie. This includes the famous windmill which serves as the location for check-in as well as a small convenience store where you can grab snacks as well as local wines - including of course Hitching Post Wines.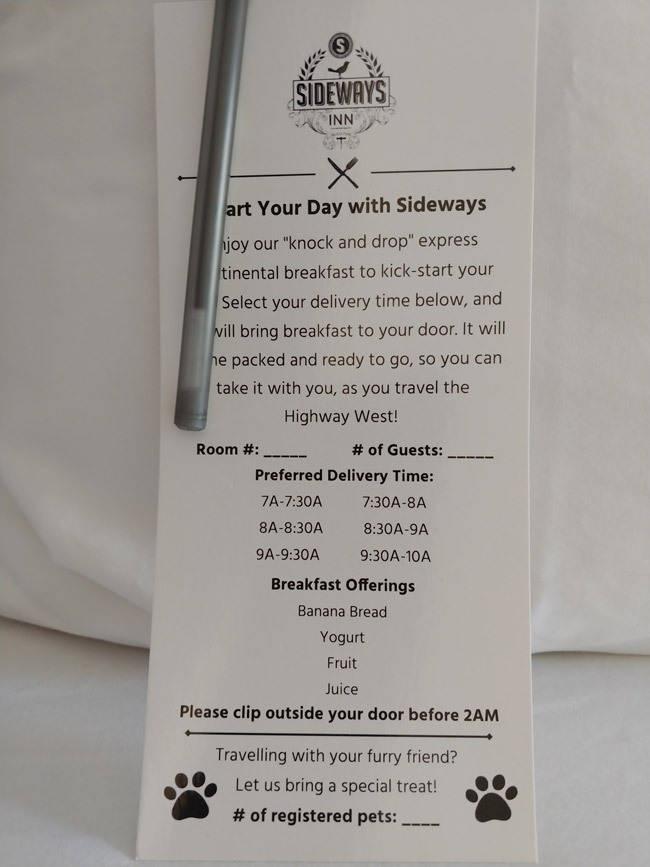 One of the nice new features of the property is not just the chic updates to the property, but the fact that they have made check-in and breakfast seamless. While I did use the traditional check-in process, you can call ahead and ask for contactless and they will set everything up via phone and presumably have the key available at your door or somewhere easy to pickup. Similarly, instead of having a standard continental breakfast, they offered a daily breakfast bag that would appear on your door handle every morning (assuming you filled out the form the night before). Even better is that since they are pet-friend, you can even get treats included in your bag for your dog too.
I'm not entirely certain if these elements are just a COVID policy, but I look forward to improvements like this to continue.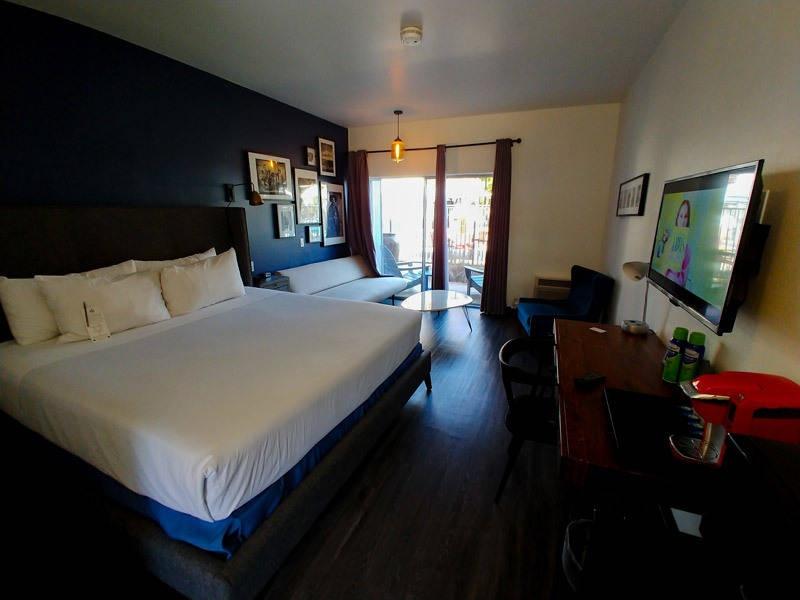 Inside the rooms you can see a dramatic departure from what you might expect from a motel. Instead of muted colors and classic furniture, you have bright accents, modern amenities, and photos on the way are from the Santa Ynez Historic Society. While the bathroom was extremely basic, I appreciate the design of the room as something that is perfect for a wine weekend getaway.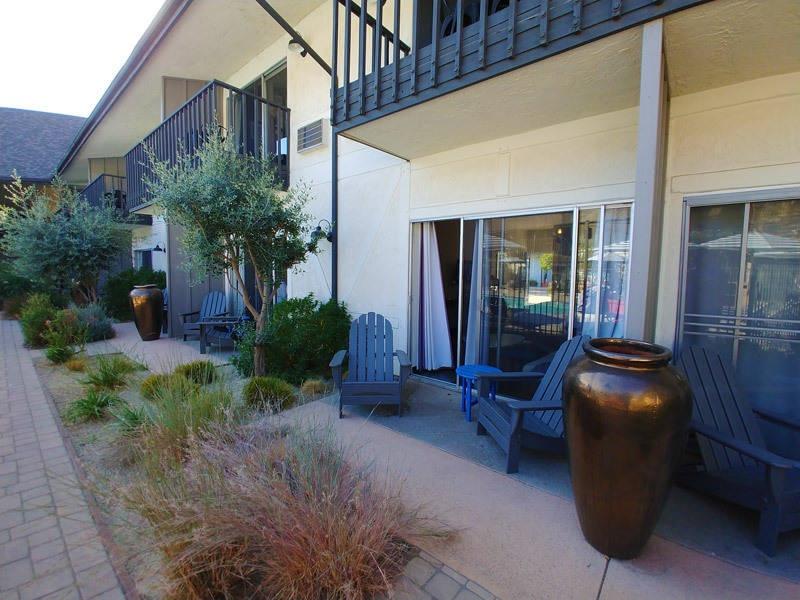 Outside the first floor rooms in the main building, you have a patio that is perfect for relaxing with a bottle of wine and it walks out to the pool area as well.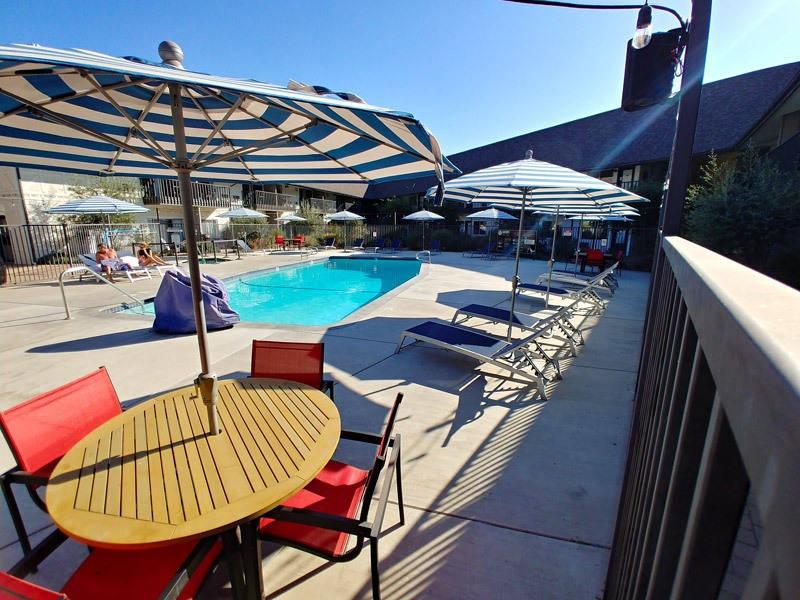 Just as in the movie, Sideways Inn is close to everything in downtown Buellton and is located just off the highway. While I'd recommend driving or taking a Lyft vs walking to Hitching Post Wines, it is only a few minutes away along with a cluster of several tasting rooms including DorWood Distillery, Alma Rossa Winery, and McClane Cellars.
Based on our experience staying at Sideways Inn I am very excited to check out some of the other Highway West Vacations properties of particular interest are two properties in Borrego Springs, California that would make a perfect home base for some offroading.