Ok, so that's a bit of a click-bait title since the reality is that almost every winery is unique and brings with it a personality and decor that is special in its own way. However, for guys who are looking for the "experience" of doing a Sonoma wine tour rather than the connoisseur looking only to visit their favorite, most technically excellent wineries, there are some vineyards and tasting rooms that are better than others. The sweet spot is when winemakers are able to blend excellent wines with a fun unique experience that guys of all levels will enjoy visiting. Thanks to the folks at the Sonoma Wine Road, for helping put this awesome itinerary together for us.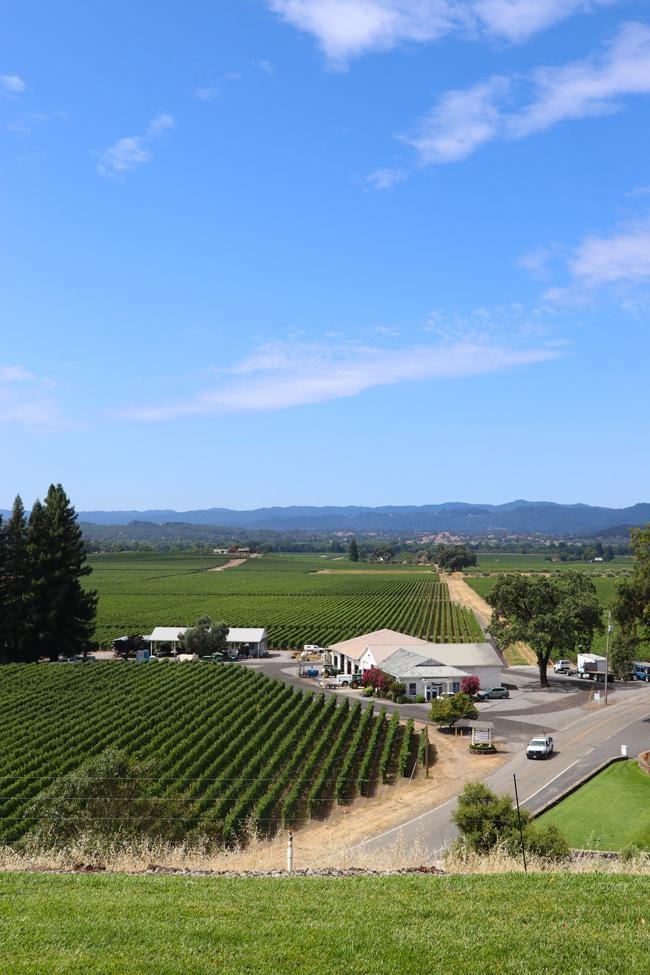 Sonoma County, California is located just 50 miles north of the Golden Gate Bridge and for us, about 90 minutes north of San Diego when flying into the Santa Rosa / Sonoma Airport. It's far easier to get here than I imagined since I had previously assumed that I'd need to fly into San Francisco and drive north. The county itself is enormous and is home to 425 wineries spanning the gamut of pretty much every style and taste you can imagine. For this trip, however, we focused on Northern Sonoma County, also known as the "Wine Road". This region that features Alexander, Dry Creek, and Russian River valley VCAs is home to 200 of those wineries. While there was an incredible amount of diversity here among the different wineries and winemakers that we met, the constant theme was a laid back atmosphere that was approachable and welcoming.
Other top wine regions that I've visited take themselves too seriously. Here in Sonoma though, I found it super chill. This is the perfect destination for anyone from a guy who simply enjoys the occasional glass of wine to the guy with a sophisticated pallet and a wine library at home.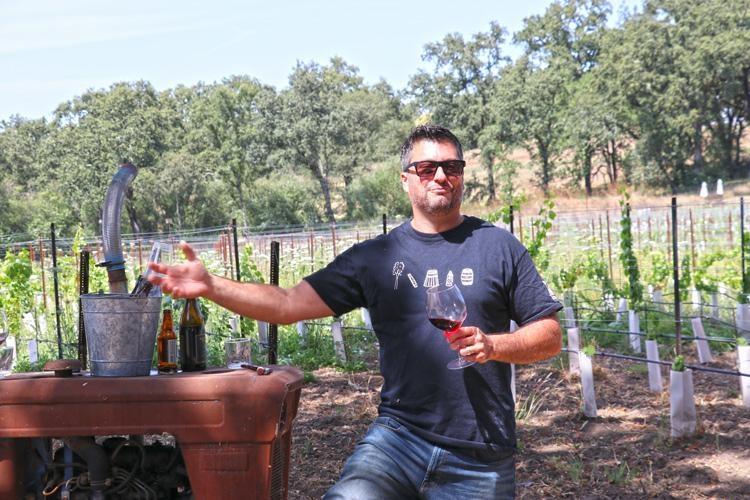 The following picks were curated based on unique wine tasting experiences that will appeal to guys. We'll be following up with deeper looks at some of our favorites in the future and trust me, there are some awesome guys we met on this tour doing cool stuff with wine. This includes Gio (above) the winemaker at Russian River Vineyards, Oded a surfing winemaker / owner of Longboard Vineyards, and Fred from Robert Young Estate Winery who named a fabulous wine "Bob's Burnpile" after his father's legendary burn piles that could be seen across the entire valley.
To plan your perfect wine getaway though, make sure to visit the Wine Road website and use their "Concierge" feature to get suggestions that match exactly what your tastes are. For instance, I wanted a good survey of different types of wineries but you might be focused 100% on finding the best Pinot Noir, so make sure to leverage their expertise!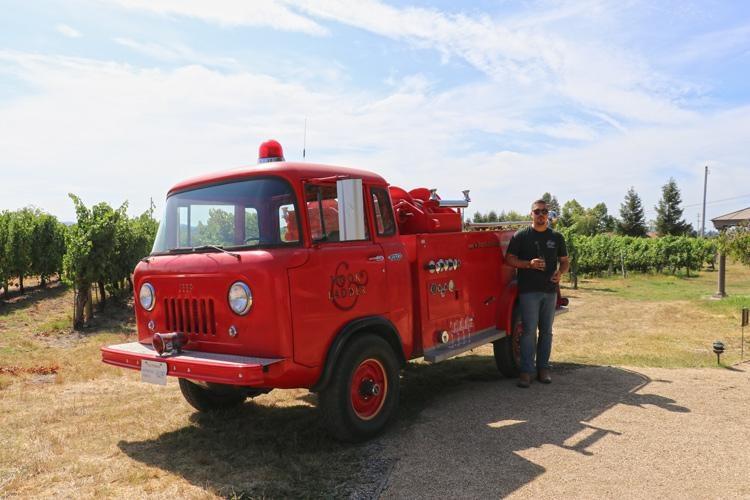 Hook and Ladder Winery
How could you not love a winery with a fire truck theme? For those of you worried, unlike a couple of other fire truck themed wineries, Hook and Ladder is very tasteful and classy. However, they earned a spot on this list for hosting part of our wine tasting on a classic 196o's Jeep Fire Engine.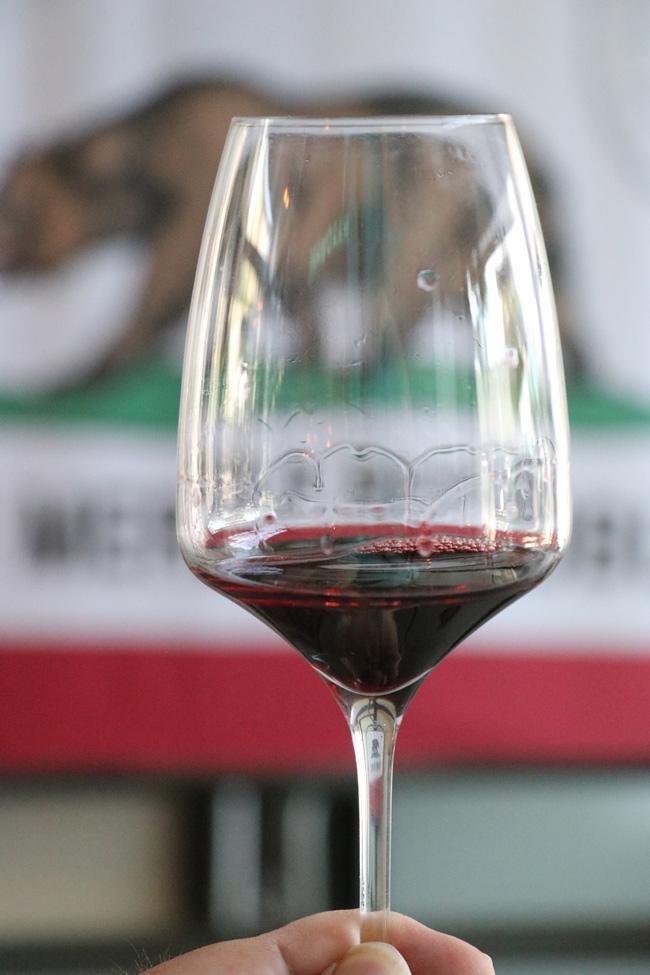 Pech Merle
While not as classicly masculine as others on this list, Peche Merle Winery earns points for the classic Harley motorcycle mounted on the wall behind the bar, an authentic ski-lift chair hanging from the ceiling, and dinosaur pour heads on the wine bottles. It was fun, eclectic, and chic. For those who just simply want to wander in and try some wine this is a great place to do it. Plus, when it comes to the men behind the wine - the husband of the founding couple is a "daredevil "wheelie champion" who made his first barrel of wine at the Ohio State Fair back in the late 1980s. You know there's more to the story there so make sure to add Pech Merle to your list of Sonoma Wineries to visit.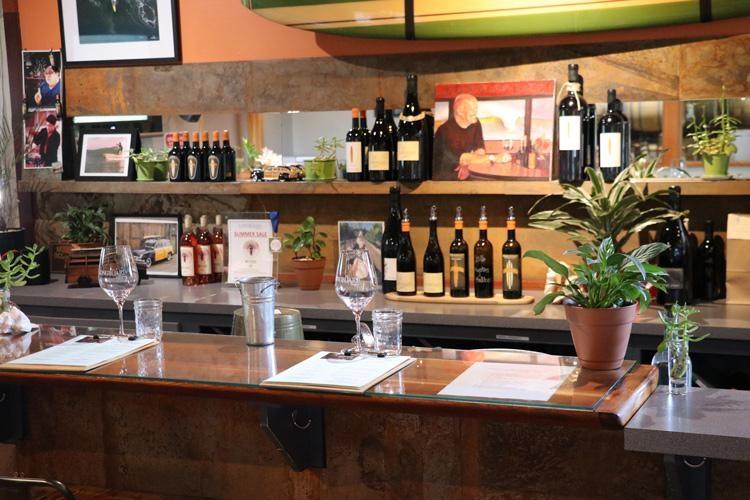 Longboard Vineyards
Our visit here and the conversation I had with the winemaker and owner was one of the most interesting hours I spent on our entire tour. While their signature product is Watergirl Rose, the winemaker is anything but girly and in fact the rest of his portfolio is quite excellent too. He's the epitome of the surfer poet who has a world view from traveling to dozens of countries, surfing in some of the top spots on earth, and developing an understanding an appreciation for wine, nature, and philosophy. Even the website for Longboard Vineyards manifests this defiance with lines like:
"We didn't make millions in high-tech and dump it in a fake Tuscan-style Villa in the wine country. We promise we won't fill you with stories about the fog or how you can't possibly appreciate a wine unless it was served in a $50 leaded-crystal glass. In fact, we will welcome you the way you are and tell you right off-the-bat that the only thing that matters is your own palate. Some of us love black licorice, others gag at the smell of it. Roughly half of us love the way cilantro adds flavor to some dishes and the other half experienced a "soapy" taste that they can't stand.

At the SURFLOUNGE (that is what we call our tasting room) we offer you a place to explore your taste buds and hopefully discover something new."
For those of you questioning rose (like I did initially as being "girly"), that's more of an American connotation and not one shared by wine enthusiasts around the world. While it does tend to be sweeter and well pink in color, it's easy drinking and tastes great on a hot day. If you choose to ignore it because you think it's a "girls drink" then that's just your loss! Longboard Vineyards was another one of our favorite stops and it will probably be one of yours too, just make sure to ask for Oded when you visit.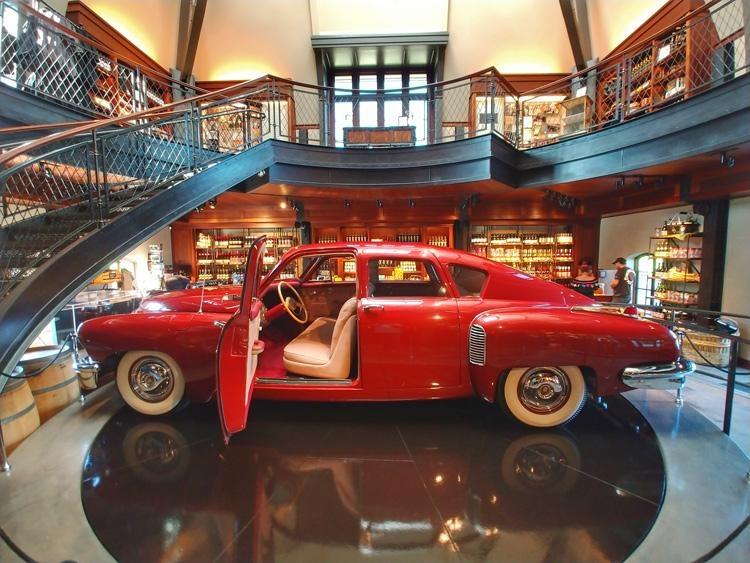 Francis Ford Coppola Winery
This was by far the most fully developed wine tasting experience that we explored on our tour of Northern Sonoma County. Here, guests will find a blend of artifacts from various films produced by Francis Ford Coppola including the Tucker Torpedo, the desk from The Godfather, and costumes from Bram Stoker's Dracula. Here at Francis Ford Coppola Winery, they have a vast selection of wines across a variety of price points as well as styles. For the more casual wine drinkers, this is a must-visit destination.
It is also the only property that we visited where you can quite literally stay all day since there is a resort-style pool but you need to make reservations months in advance or be among the first people to show up in the morning when they open.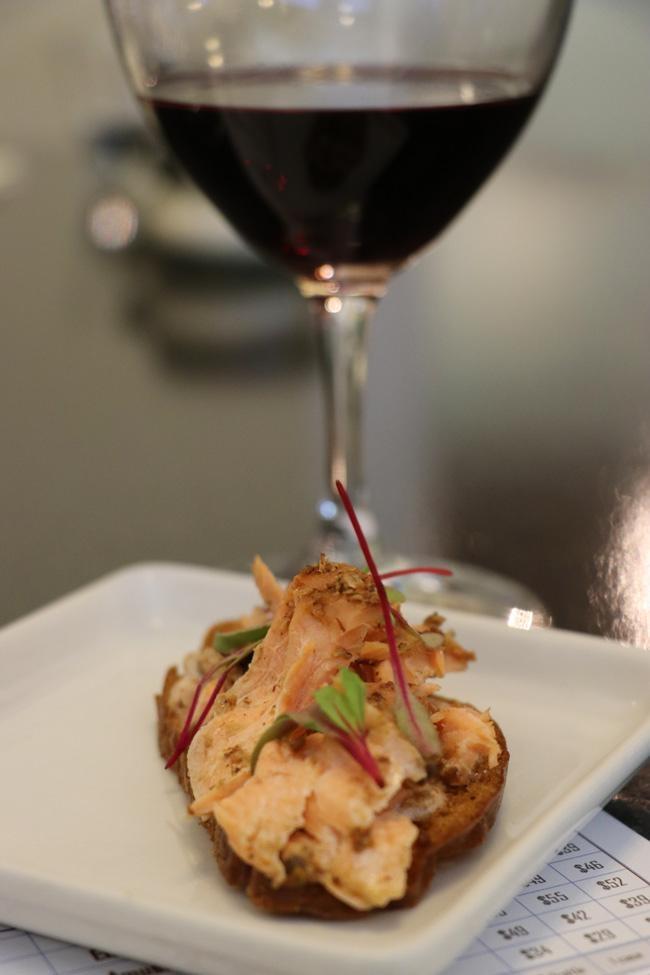 Williamson Wines
This was the fanciest and most technical of all the wine tasting experiences that we had while touring Sonoma County. However, it was an absolutely extraordinary opportunity to explore the intersection of fine food and wine. Despite the fact that Williamson Wines clearly caters to the more sophisticated customer, like everywhere else in Sonoma it was still very approachable. They offer tasting experiences ranging from a helicopter tour of Sonoma vineyards to individual tastings. You can also join them for the Fine Wines & Fridge Foods experience, a complimentary wine and food pairing featuring everyday foods that you might find in your own fridge. (see - I told you that Sonoma was laid back and fun!)
Our pairing expeirence though was decidedly more upscale and consisted of the Icon Wine Tasting and Pairing. For $50 per guest, we had a 90-minute, five-course tasting that included some extraordinary wines from their collection.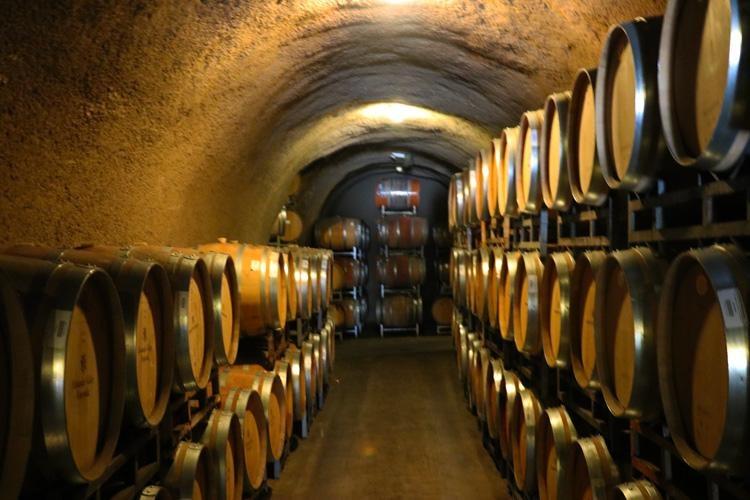 Alexander Valley Vineyards
One of the unique aspects of Alexander Valley Vineyards is its extensive system of wine caves (of which they offer public tours daily at 11am and 2pm). It's a great way to cool off on a hot summer day and presents a unique view to the process of aging wines. Back in the tasting room though, they proudly display a number of trophies for their exceptional winemaking. No, we're not talking just about minted gold coins and ribbons but on the wall above the tasting bar is a giant saddle given to them for being named the 2004 Top All-Around Winery at the Houston International Wine Expo. If you look around the room more, you'll find other interesting trophies in the shape of spurs and other cowboy related items.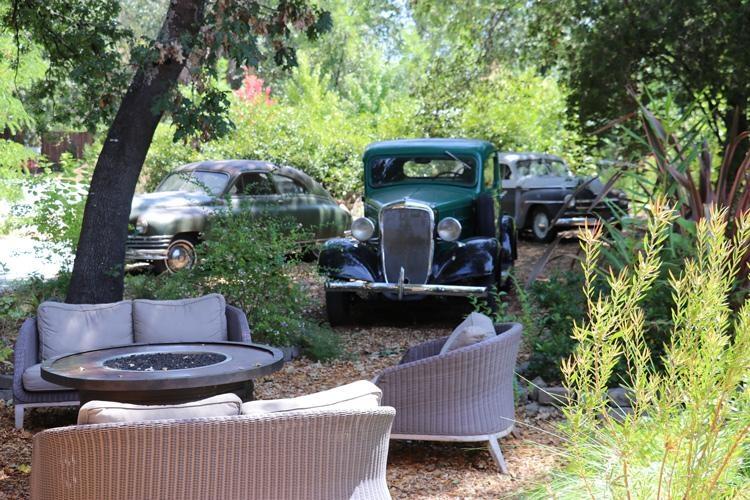 Russian River Vineyards
Upon pulling into the parking lot at Russian River Vineyards I knew I was in for a treat. The main winery is set in an old Hop Kiln-style building and classic cars are scattered around the grounds. Their wine is excellent here but the winemaker, Gio wanted to make sure that I not only got a chance to try their wine - but some local craft beer as well. While regular guests might not be treated to the experience of a tasting on his old tractor in the middle of the vineyard the experience set the tone for a great visit. Regular guests will be able to enjoy their wine around a fire pit on cooler days or gazing off across the vineyards enjoying the sun on warmer days.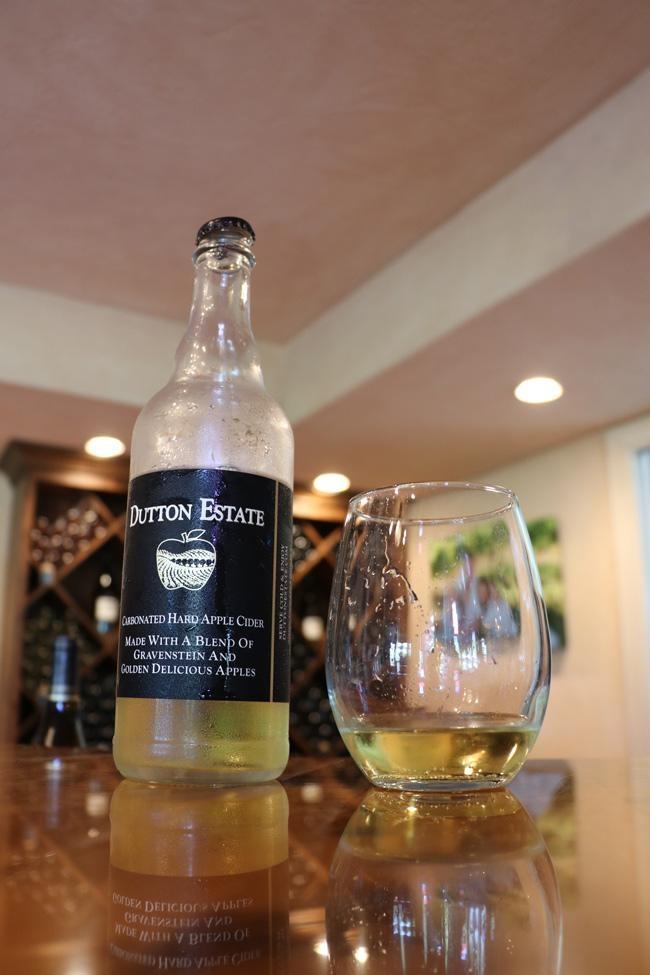 Dutton Estate Winery
While the wine produced by Dutton Estate Winery is excellent as well, I'm including them here because they are producing a fabulous Apple Cider too. Before grapes took over Sonoma County, the area was known for a unique variety of apples - the Gravenstein and with a nod to the heritage, they are producing a cider based on a blend of that and golden delicious. Bonus points here for the fact that the wine tasting including warm fresh-baked chocolate chip cookies and the actual wine production facility is right there next to the tasting room so you can actually see the process of vine to glass happening right before your eyes.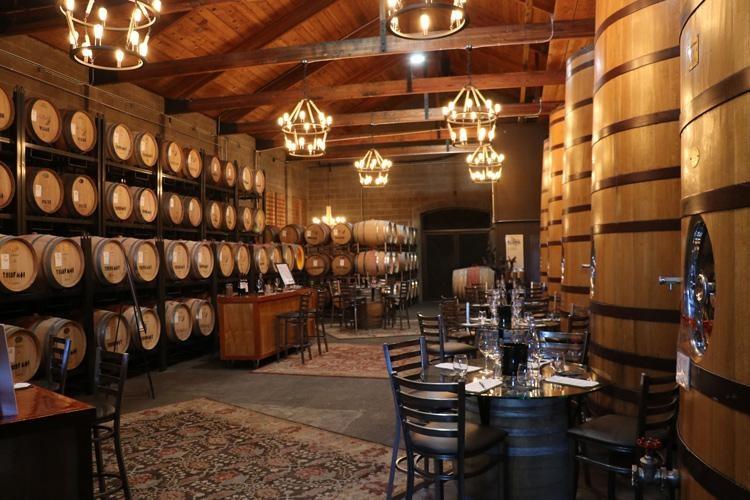 Dry Creek Vineyard
This was the first vineyard established in the Dry Creek Valley after Prohibition and when you combine that with the owner's passion for sailing, conservation, and innovation a visit to Dry Creek Vineyard is pretty special. For instance, while a visit to some wineries might simply consist of sitting around a bar enjoying a few samples - here you can explore various pieces of historic nautical memorabilia or visit the Vineyard Walk and Insectary Gardens. While that last part might not seem so masculine, I found the vineyard walk here fascinating since they are using a more sustainable process where the vines are allowed to grow closer to the ground - rather than trained to follow trellises.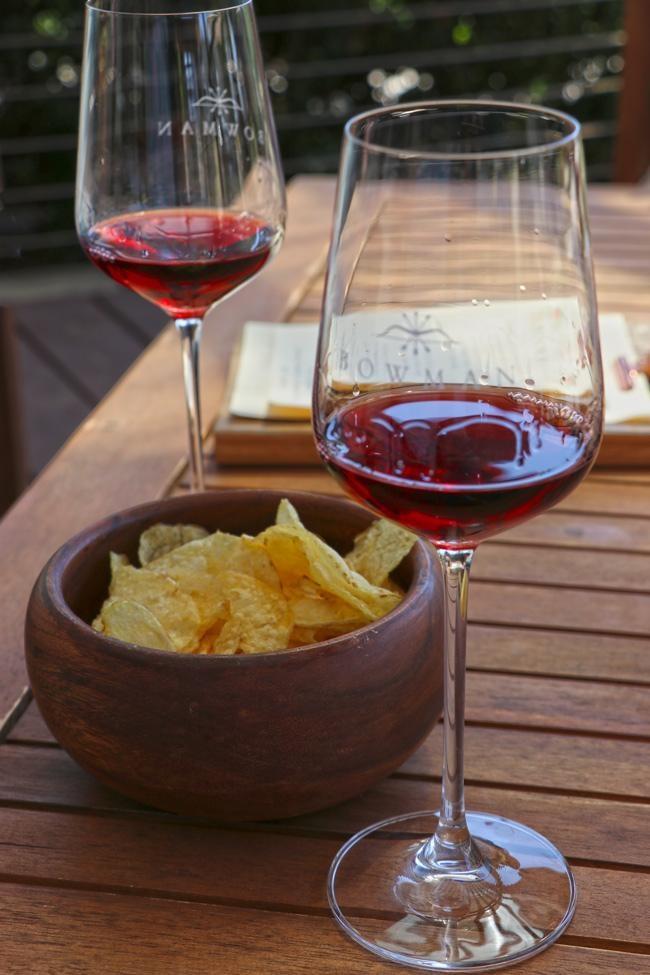 Bowman Cellars
I hesitated for a moment before including Bowman Cellars in our list - but not because I didn't enjoy visiting here or tasting the wine. The wines here were delicious and they have a fabulous rose that I really enjoyed. However, it was more that the feel here is decidedly different from anything else I experienced on our tour. Somewhat like Pech Merle, this is of a wine tasting lounge with a chic, millennial ... almost hipster feel to it. Complete with the "Big Bottom Biscuit Bullet" (a modified airstream that now serves creative sandwiches prepared on freshly made biscuits), potato chips instead of boring oyster crackers, and being named one of the top 14 Cannabis-Friendly Event Spaces by Venue Report - it is far from your typical winery experience.
While clearly, this is not your most hypermasculine winery to visit, I think it earned a spot because the young couple that started it in 2013 is doing what all men dream of. Alexander Bowman grew up making wine with his father is now leading the industry into a new phase bridging the best of the past with new ideas and establishing new traditions.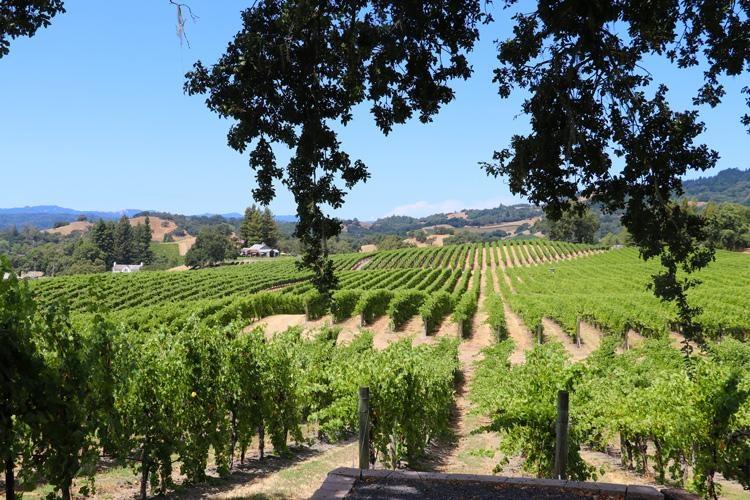 Robert Young Estate Vineyards
Last but far from least is the Robert Young Estate Vineyards. Of all the wineries we visited, I think this might have been my favorite because of the family that runs it and frankly the story behind "Bob's Burn Pile" makes me smile. This is a family-run vineyard and nearly everyone in the tasting room that you'll meet is family. While some "family-owned" properties are in name only, these guys are focused on making sure that everyone in the family is involved with the continued success of the estate. The wine here is absolutely fantastic as well it also has some of the best views of any property in the Alexander Valley.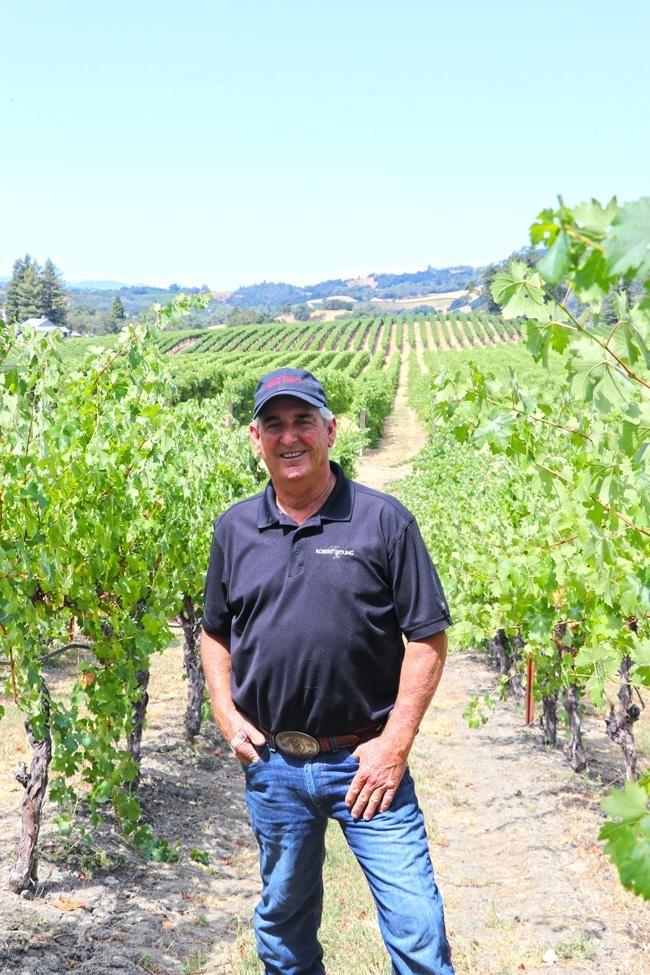 During our visit here the owner shared stories about hunting, stocking the pond with fish from his fishing trips so the kids could catch them again, and of an incredible jetboat he built with the engine from a helicopter. Fred and his family work hard and known how to have fun but somehow he along with the rest of the team manages to do it with a confident smile and approachable attitude that you don't find everyday.