Adventure-seekers looking for some singletrack that not everyone else has discovered yet will want to check out Sweetwater County in Southwest Wyoming. Home to the towns of Green River and Rocks Springs – and surrounded by 10,500 square miles of high desert country – Sweetwater County is a perfect place to blaze a trail on a hard tail or full-suspension bike.
It's not just the opinion of the Sweetwater County Travel & Tourism Board, either! Singletracks.com recently listed the best mountain bike trails in Wyoming. Five of the top 10 trails are located near Green River in Sweetwater County!
Sweetwater County, located halfway between Yellowstone and Canyonlands National Parks in southwest Wyoming, is home to 10,500 square miles of pure, high desert adventure. Known as "Flaming Gorge Country" the area is characterized by the 91-square-mile Flaming Gorge Lake, the famed Green River, expansive deserts and rugged mountains. Activities include camping, hiking, biking, fishing, golfing, sightseeing, wildlife viewing, hunting dinosaurs, shopping, and just plain getting away from it all. A perfect place to explore American history, Sweetwater County is also home to petroglyphs, pioneer trails and historical museums.
Here's a look at some of the best ways to experience Sweetwater County on two wheels. For more information, including a vacation travel guide, visit TourWyoming.com.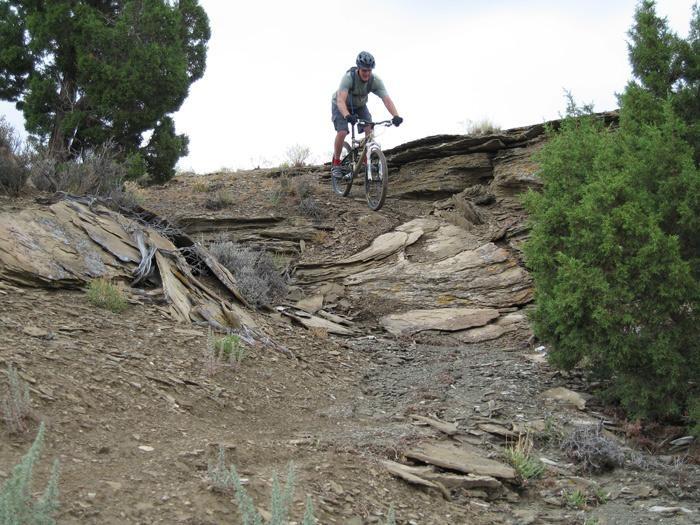 Wilkins Peak Trail System
This trail system is high desert riding at its finest and offers lots of choices for riders at all skill levels, from beginners to advanced. The trails here are buff and ready to shred!
TnT Trail
This trail is an advanced out-and-back that boasts tight turns, bumps, drops and steeps to get the heart pumping. There are multiple side trails that offer an easier way up or down, enabling groups at various skill levels to ride together.
Lunatic Fringe
Lunatic is an expert trail with several ladder bridges, offering an excellent test for side hill and balance riding. Riders can expect some good climbs and many technical turns and drops.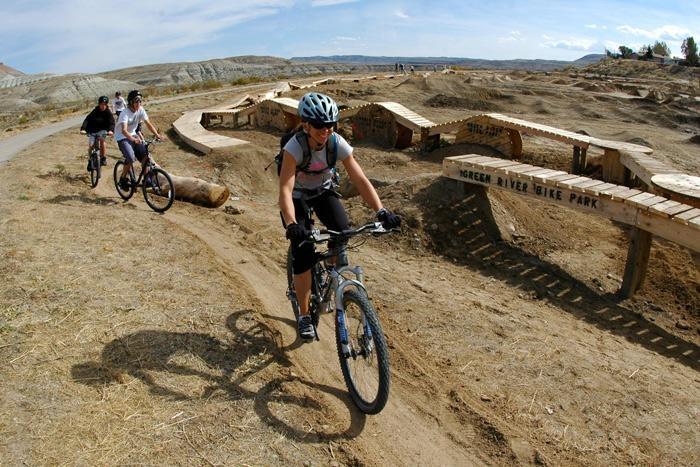 Green River Bike Park
The Green River Bike Park features technical elevated trails, a pump track, dirt jumps, big berms, rock drops, teeter totters and more! For those who need a warm-up (or want to skip the tough stuff altogether), there is an easy, 1/3-mile loop trail around the perimeter of the park that is fun for everyone.
Local Bike Shop For bike repair, gear and local recommendations there is a great bike shop in Sweetwater County. The Bike & Trike/Java Peddler, located at 612 Broadway in Rock Springs, is a great place to gear up, as well as fill up the coffee cup! The bike shop doubles as a coffee shop – a place where locals and visitors alike converge