Nevada is one of those states where most visitors only visit one or two points. In the case of this state, you have Vegas and Reno ... but while much of the state is empty desert, there are some real gems that deserve more attention. Carson Valley is one of those spots and it's surprisingly convenient, low cost, and packed with awesome stuff that guys of all ages will love.
We got a chance to explore the area as part of a #MenWhoBlog Blogger Mancation, make sure to check out more about our journey through Northern Nevada and links to stories from the other guys as well. This is absolutely one of my new favorite destinations for an incredible guys weekend adventure!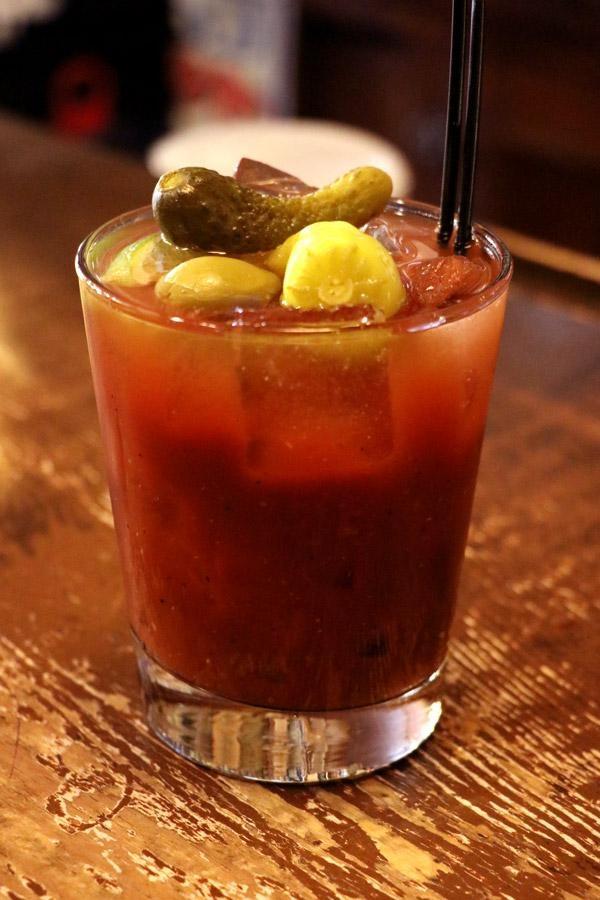 Genoa Bar - Nevada's Oldest Thirst Parlor
Billed as "Nevada's Oldest Thirst Parlor", Genoa Bar is a great place to stop and kick off your Carson Valley guys getaway. Not only are the drinks good, strong, and priced well but it's packed with history. The bar has been operating continuously since 1853 (though has had different names). From the moment you walk in the door, you realize this is something special. While there's no shortage of kitchy "saloons" out there, this is the real thing and evokes all the excitement of the true western experience. For instance, they have a Diamond Dust Mirror imported from Scotland, and movies including "The Shootist" (John Wayne) and "Honky Tonk Man" (Clint Eastwood), and "Misery" (James Cann and Kathy Bates) were all filmed here.
The number of celebrities that have visited here is nothing short of amazing, but while presidents and movie stars are cool - it's one lady's visit that makes me smile. Like many bars, they do have a bra collection from generous ladies and when Raquel Welch visited here, she too was encouraged to make a donation. She agreed ... but only if all the other bras were taken down. Her leopard print bra now hangs from the antlers, while the others are stored in the safe below it.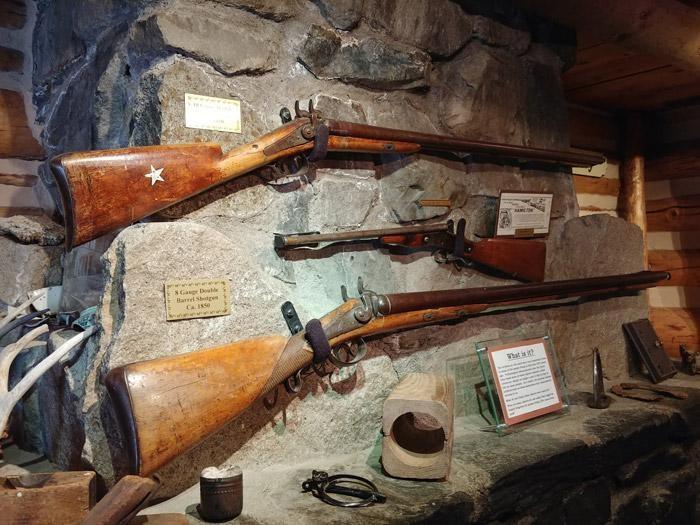 Mormon Station State Historic Park
While many people in the United States think of "Mormons" as that super polite group of people with all those missionaries. While that's true - Mormons had an integral role in the settling of the west. Simply put, they were bad ass settlers who explored the wilderness, manned forts, and were determined to carve out a new life for their families and build communities. Sadly, much of Mormon history is forgotten today but their history is alive at the Mormon Station State Historic Park, also in Genoa. Here, you'll be able to tour the replica of an 1851 trading post (original burned in 1910). This is the site of Nevada's first permanent non-native settlement the museum is packed with frontier artifacts, period weapons, and even tales of some of it's most legendary men that settled here.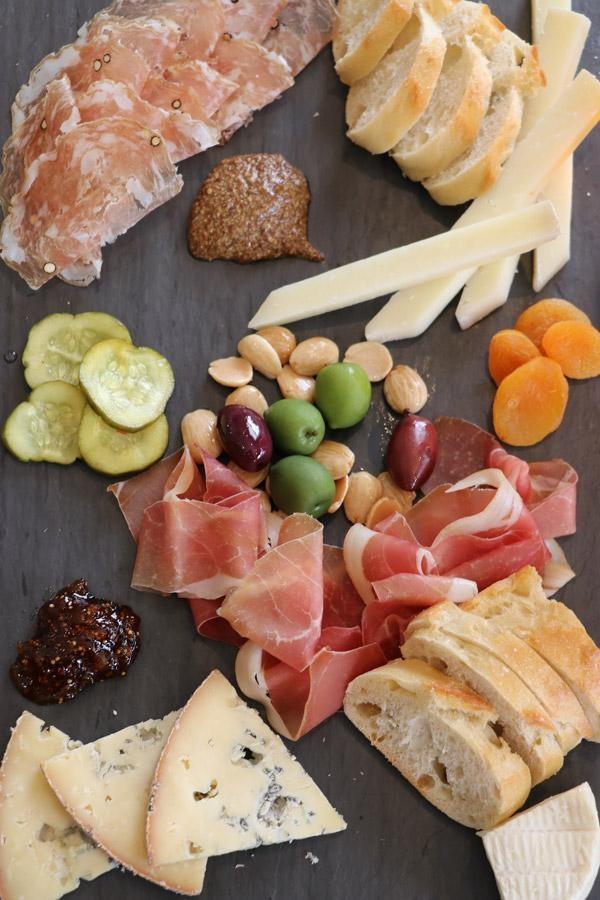 The Pink House
Just across the street from Mormon Station is a fabulous cheese shop and restaurant with craft beer and whisky. The Pink House is a great spot for a quick lunch or to get provisions for a picnic or hike in the mountains.
Fly Like a Bird While Soaring
Due to the geography and thermal updrafts here, Carson Valley is a fabulous destination for soaring. The Tahoe Minden Airport is actually one of the top destinations in the country for soaring because of this. Several companies offer glider rides here including Soaring NV. Prices are surprisingly affordable, ranging from $169 for 25 minutes to $480 for a one-hour tour that goes over Lake Tahoe's Emerald Bay. Of course, for the ultimate adventure you'll want to do the 30-minue wild ride for $269 that includes loops and inverted flight!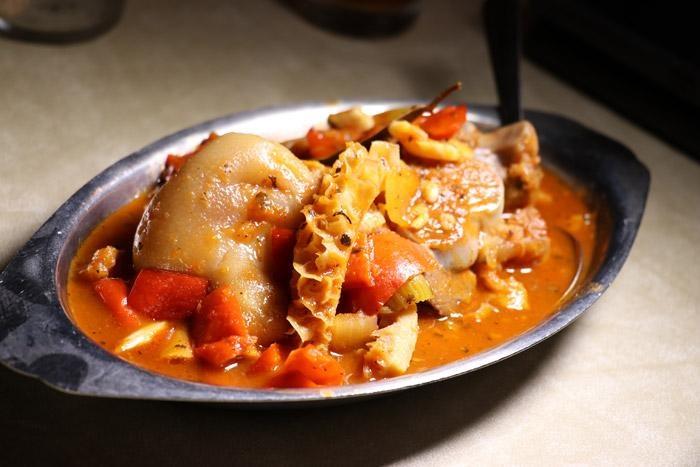 Try Some Basque Food and Cocktails
If you've never had Basque Food or Cocktails, you're in for a treat. Honestly, it can be somewhat of an acquired taste but I've never been dissatisfied and that was absolutely true following our visit to J.T. Basque in Gardnerville, Nevada too. Basque restaurants and cuisine in the Americas generally grew out of boarding houses and so you'll find very hearty meals that are often served family-style. From specialties like the absolutely delicious Ox Tail Stew, Sweetbreads or the Pigs Feet with Tripe (above) to Lamb Chops, Lamb Shoulder, Basque Chicken or Roasted Rabbit, you are in for a treat here.
Of course, no visit to a Basque restaurant is complete without drinks and while a bottle of red wine is included with dinner, you've got to try the cocktails too. Basque cuisine is famous for two drinks in particular - Picon Punch (Amaro liqueur, soda water, grenadine, lemon, and brandy on top) and Kalimotxo (equal parts red wine and coke). It's not fancy, but it's just good and makes for a fun place to kick back and share stories.
Hiking, AV, and Mountain Biking Trails
Carson Valley is set against some of the most beautiful mountains in the world. The Sierra Mountains here offer a wealth of trails as well as those in the valley. Visit Carson Valley has some great trail listings, but our picks would include: Bently Heritage Trail that features a 5-mile trail along the Carson River (hikers only), and the China Springs OHV trail that allows jeeps and ATVs along it's 17 miles of forest service roads and rocky jeep trails.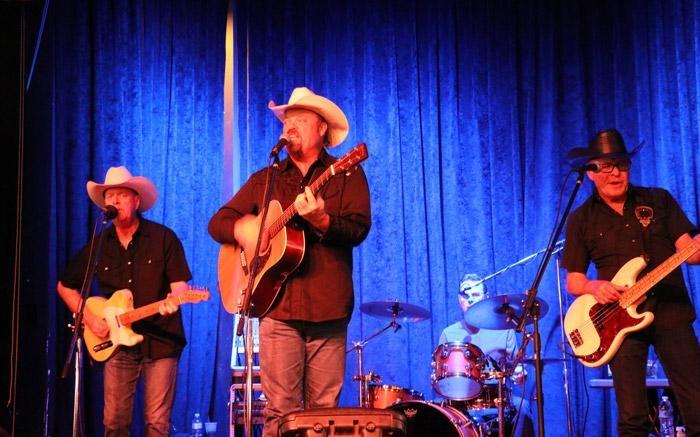 Live Entertainment and Great Deals on Drinks at Carson Valley Inn & Casino
While virtually every bar has gambling here, the Carson Valley Casino in Minden, Nevada is a great place to go for a true casino experience. While that obviously includes table games, slots, and plenty of drinks - it also means great live music! From free bands on the casino floor to headliners at their outdoor concert venue including: Travis Tritt, The Righteous Brothers, and Ted Nugent there's something going on almost every week here during the summer months.
Wild Horses, Eagles, and Cattle
What would a wild west adventure be without horses and cattle? Well, here in Carson Valley, you can add birding to the mixture too since it's a great spot to see a variety of raptors including the American Bald Eagle. It's sort of gross - but this is about a guys trip right? - but because of the cattle eagles are attracted to the afterbirth left in the fields each spring. Carson Valley celebrates this with their annual Eagles and Ag Festival.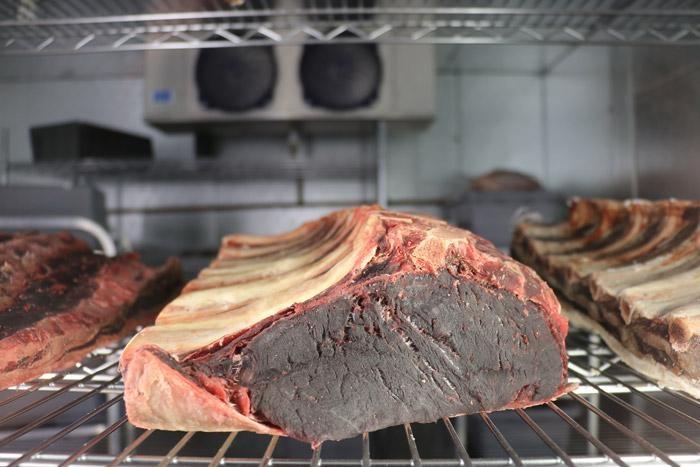 Bently Ranch - Estate Craft Spirits and Steaks
This is cowboy country and so it should be no surprise that you're going to find some great steaks and whisky. What you might not realize though is that just like the artisanal movement has transformed beer - it's also transforming meat processing too. These Bently Ranch steaks in their dry-aging room are set to be a 60-day Dry Age Rib Eye and while admiring the meat there I learned that they are experimenting with creating new flavors beyond simply age and cut. For instance, since the Bently Ranch is an Estate Distillery where virtually everything from Hops and Corn to Malt are all sourced on the property, they can actually feed the tailing to their cattle. Then, once you have this "whisky fed" beef, they are planning to do all sorts of fun stuff with wet aging it. If it works (and I'm sure it will), you'll have two of man's favorite things wrapped up in one tasty package.
While the Bently Meats Butcher Shop (also offering online orders and shipping) is open now, the Bently Heritage Distillery will be opening soon. Beyond the creativity and possibilities for some incredible flavors here, what I love too is that they are committed to wasting nothing. The butcher we met with loves exploring new cuts and looking for ways to use the entire steer. This includes traditional cuts such as Ribeye Steaks obviously, but also sliced liver, pet food (50% 21-day dry aged grass-fed ground beef / 50% organ meat), and even knuckle bones for pets and soup broth.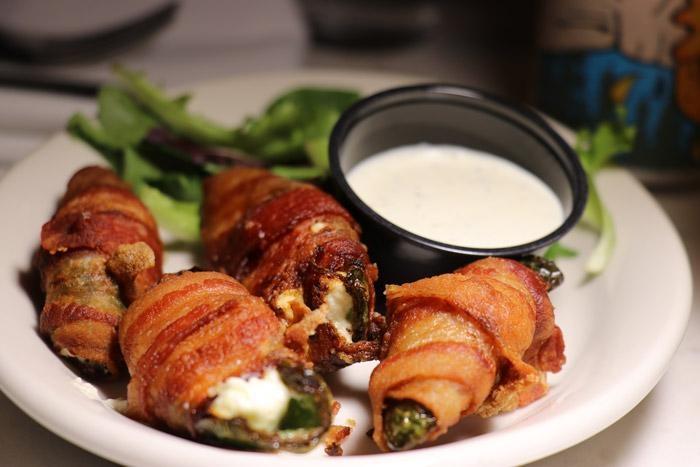 Piggy Poppers at Overland Pub
Sometimes, it's just about having a great dinner. Overland Pub isn't fancy and the cuisine isn't terribly unique - but it is absolutely delicious. From steaks from local farms to these delicious Piggy Poppers, it's worth a visit!
Fishing and Hunting in Carson Valley
Carson Valley is in a perfect location for outdoorsmen looking to test their skills against mother nature. Fishermen will love the geographic variety here, from mountain streams to rivers running along the base of the Sierra's and large lakes just minutes away including Topaz Lake and Lake Tahoe.
Hunters and Shooting Sports Enthusiasts will love Carson Valley as well. There are a variety of outfitters here that can help you secure licenses and tags here and there are also some great Sporting Clay courses including the Walker River Resort Hunting Preserve.