Majorca is many things to different people. Some explore the semi-hedonistic beach resort of Magaluf, others explore the 13th-century gothic architecture while others savor the countryside and the Tramuntana Mountain Range. Whatever your reasons for visiting Majorca here are some things you need to know.

Where is Majorca?
Majorca is about 100 miles east of Valencia in the Mediterranean Sea. It is the largest of Spain's Balearic islands and has a typical Mediterranean climate. Although Spanish, the island has a culture and people which are unique.
Logistics
Majora is well served by public transport with buses taking you all over the island. Buses, however, tend to be slow as they stop everywhere and you are restricted to the bus timetable which tends to stop running after 10 pm. Simply get off the plane and jump in the car and you're Majorca adventure has started.
The other options are to travel by taxi though it lacks the independence given by hiring a car. For both taxi and car hire many travelers go for Roig as they are reliable and offer a good value for money service.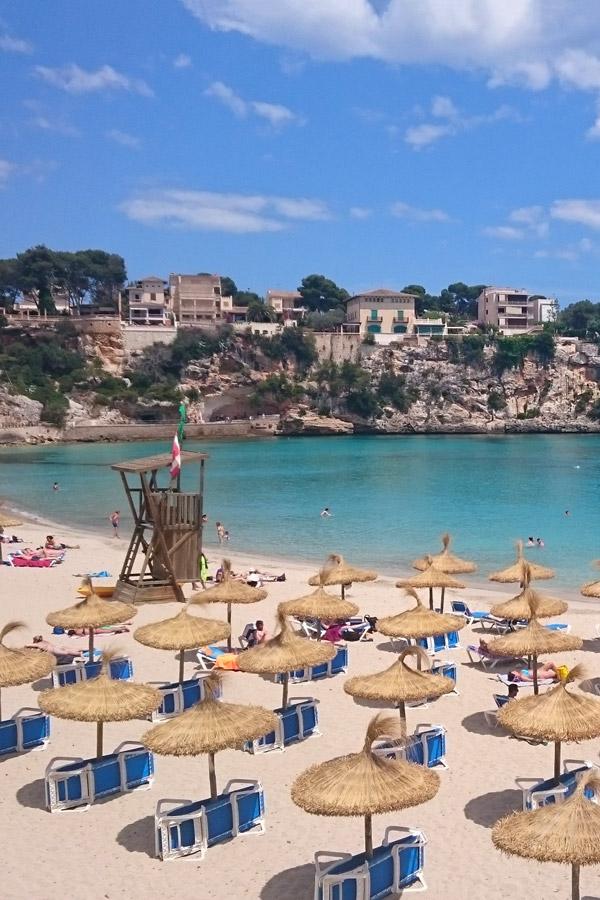 Where to go, What to see, What to do
Majorca has a lot to offer you so let's take a look at the better places on the island.
For beaches bars and nightlife consider:
Magaluf – The beach town of Magaluf is a short drive from the capital of Majorca, Palma. The beaches stretch into the distance and are flanked by bars and cafes. This town is well known for its vibrant nightlife with clubs staying open to the early hours.
The two most famous beaches in Magaluf, Cala Vinyes and Cala Falcó contrast one another. Cala Vinyes is known for sun, sea, sand, and cool bars while Falcó is known for secluded coves. Water sports, as well as clubbing, can be had in Magaluf.
Palma – Palma also offers good nightlife and adds a dash of refinement in the mix. Cocktail bars, for example, can be found in La Lonja district as well as cool jazz bars and cafes. The harbor is also well known for beach parties and there are plenty of bars and clubs dotted throughout the city.
Alcudia – In the north of the island Alcudia has some good music bars and is well known for having a vibrant nightlife. It is arguably not so quite busy as Palma and Magaluf but nonetheless, you can expect the bars to be open late and people enjoying the scene.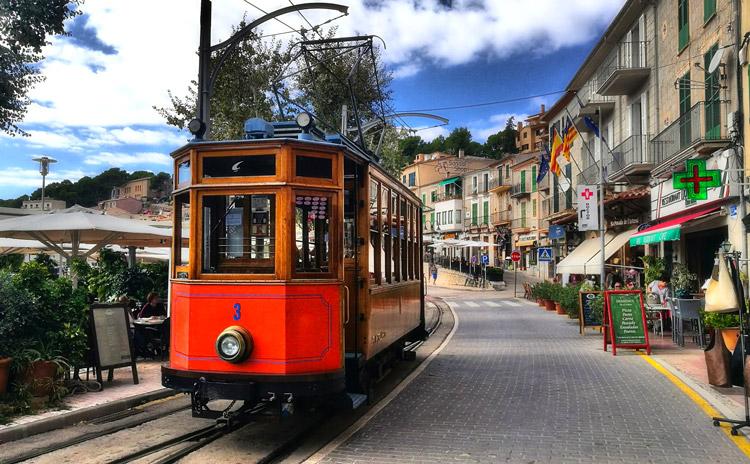 For History Buffs
Palma has some amazing historical landmarks and one which has to be visited is the Gothic landmark of Santa María Cathedral. Some of the interior was designed by the architectural genius Gaudí. It towers above the Bay of Palma. Adjacent to the cathedral is the Almudania which originally was a Moorish fortress but later converted to a Spanish royal residence.
Both of these iconic buildings are worth spending at least a day visiting. You will discover the island's past and have a greater understanding of the events that shaped Majorca.
When you're finished with the cathedral maybe take a stroll through the old Jewish and Arabic districts and marvel at medieval mansions.
Alcudia is well worth your time simply to take in the Old Town. Here you can see remnants of Roman-built city walls and wander through the old Moorish streets. You will get a sense that you are walking back in time as you visit shops and cafes that line them. If you wander beyond the Old Town maybe take a cool beer down at the harbor and watch the yachts for a while.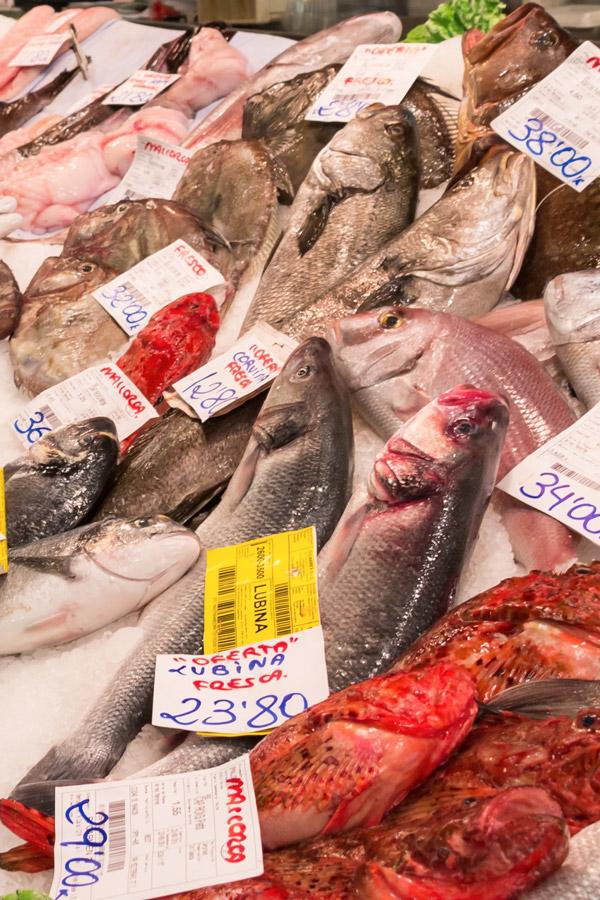 For Food Lovers
As an island in the Mediterranean Sea, you can imagine that much of the cuisine is based on fish and seafood. Along with fish, popular foods in Majorca include local grimalt cheeses, cocarrois pastries stuffed with various fillings, and at breakfast it is common to see ensaimada served. This is a spiral yeast bun with icing on top and you can find these packed for visitors to take home at the Majorcas Palma Airport as well!
At dinner, you'll find dishes including fideau - similar to a paella but made with noodles instead of rice, the vegetable dish tumbet, and other entrees made with fish, pork, and lamb. For a small island, the diversity of traditional food here is quite impressive.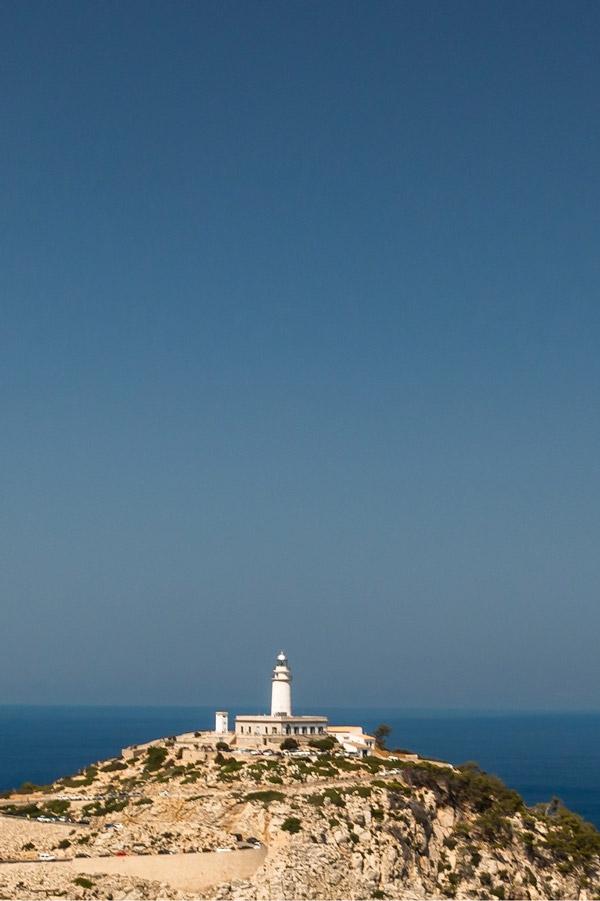 Towns and Villages
Majorca has plenty of quirky towns and villages to explore. Many offer quirky craft shops, Art Nouveau houses and a laid back vibe. Many run off the MA-10 which span the Tramuntana Mountain Range, a UNESCO protected site. It is worth a drive or two in its own right. The rolling landscape offers lush pines, citrus orchards, and olive groves. Intriguingly, this is due to Moorish irrigation systems that this vegetation has been allowed to flourish. Later, the irrigation systems were improved by Christian settlers.
If you are in the mood for a drive you may want to consider following the road to Majorca's most northern point, Formentor. Locals call this the meeting points of the winds. Take in the view of the island's northern peninsula and the Cap Formentor Lighthouse.
Majorca has plenty of great walking routes offering breathtaking views and lush surroundings, as well as an opportunity to visit Majorca's winemaking region of Binissalem. For a different type of experience consider visiting Robert Graves' house which is now a museum in the small but idyllic village of Deià. The great historian, poet, and author spent many of his days in Majorca.