Nothing is more Americana than cruising across the country in an RV. For decades, families and groups of friends have gone on epic journeys that don't involve checking luggage and waiting in long security lines. Instead, an RV gives you the freedom of the road and all the possibilities you may come across along the way.
An RV trip is a bucket list item every man should check off. If you plan to do just that this summer, now is the time to get serious about prepping for your first motorhome adventure.
Outfit Your RV So It Stays Neat
Even if you bought a brand new RV, chances are you'll want to make a few adjustments here and there to make the trip go smoothly. In addition to cosmetic changes, one of the key areas to focus on is securing everything.
A motorhome is a home in motion. You'll quickly realize each turn knocks things out of place if the RV isn't setup properly. Unfortunately, many RVs don't come with extras like fridge braces and cupboard bars. You also may need to install drawer and cabinet locks to keep things from shifting.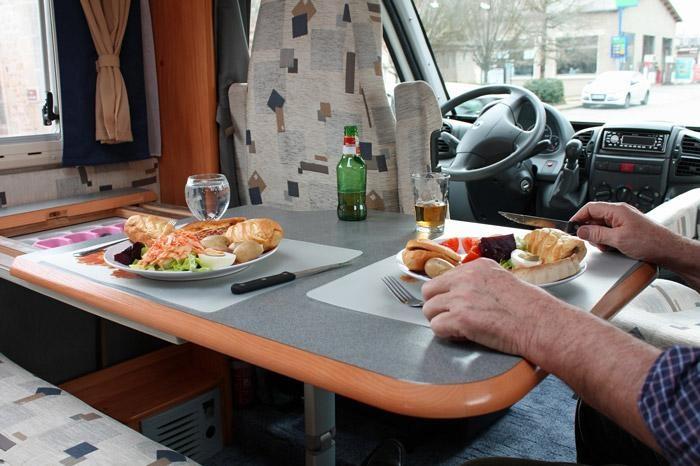 Make Your RV More Social
Let's face it. You didn't get an RV just to sit in it all day. You got an RV to see more of the country, have new experiences and meet people. Getting out and being social is part of the fun.
Oftentimes RV owners get so focused on the interior they forget about ways the exterior can be customized to improve safety and provide a sociable outdoor living space. There are tons of ways you can customize the outside with functional accessories like wheel skirts, sliding doors and awnings for RVs. Finding a comfortable shaded spot can be difficult, but with the right accessories it's a non-issue. There are also countless grill setups that are guaranteed to make your RV a hot spot at any campsite.
Plan for Accommodating Pets
Some animals love to travel while others get very anxious. Keeping your dog happy when you travel involves more than making sure they have food and water. The longer the trip is the more important it is that your pet has comfortable accommodations.
Before you hit the road let them explore the inside and outside of the RV. Try to clear out a space in the RV that's just for your pet. Bring along the bed they like to sleep on to make the space feel more familiar. Bringing along some of their favorite toys can also make them feel more relaxed and keep them entertained.
Take the RV for a Few Road Tests
Before you take a long-distance trip it's a good idea to become familiar with your RV and comfortable driving it in different situations. Take the RV for at least a handful of test-drives to get a feel for how it handles. If you can replicate the driving conditions you'll come across on your trip that's even better.
Practice switching lanes, going up and down inclines, merging and accelerating on the highway. The practice drivers will also give you a better idea of how things move around in the RV while it's in motion.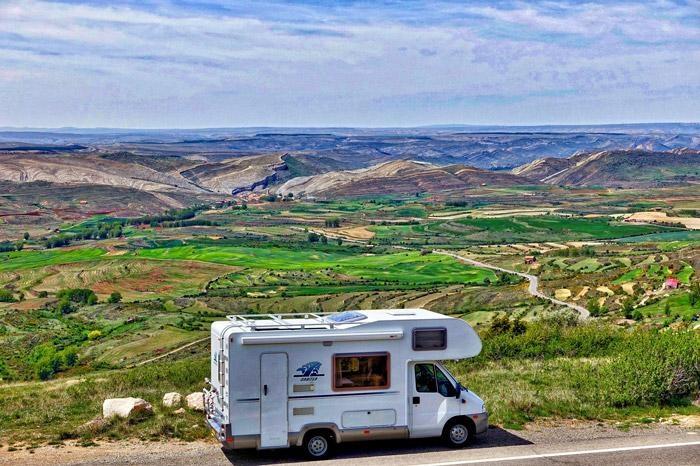 Getting Your Rig Ready for the Road
Nothing is more important than doing maintenance before you hit the road and making sure to pack essential tools. This is just a short list of tasks that should be handled before every RV trip:
Do a thorough check to make sure all of the RV equipment and components are in good working condition.
Make sure you have a basic toolkit on board.
Bring a spare tire that's road ready.
Pack extra light bulbs and fuses.
Keep heavy-duty jumper cables in the RV.
Take leveling blocks and wheel chocks.
Pack lanterns, headlights and flashlights.
Make sure you have dump gloves and equipment emptying the holding tanks.
Stock up on water supplies including splitter valves, water pressure regulators and filters.
If you're not sure what all you'll need, use this RV tools checklist that covers everything from essentials to emergency equipment.
Use Checklists to Keep Things in Order
Setting up and breaking down at a campsite is a little more involved than picking a spot and plugging in a few hookups. Everyone has their own unique campground routine, but creating a checklist can help ensure no step gets missed. Remember, forgetting to secure just one drawer could cause a major mess.