I'm guessing most of you guys love beer, I do too! Luckily, I've been blessed with numerous opportunities to visit some of the best beer cities in the country and in fact I live in San Diego - which is at the top of most lists of places for beer lovers to visit. However, these beercations are more than just hopping in the car and drinking. To make the most of your time and money it's important to plan ahead. This is your opportunity to try new things, expand your boundaries, and bond with your buddies around an awesome shared experience.

Pick a "Beer Town" That Matches Your Interests
Years ago, when someone talked about planning a beercation the choices were limited to cities like Portland Oregon or Seattle. Today though, there are dozens of great options. This means you can customize your beercation according to what's important to you. For instance, if you like hiking, mountain biking and crisp mountain air then you might want to look at visiting a destination in Colorado. On the other hand, if you are looking for sunny beaches then Tampa, Florida or Southern California might be a better fit. This choice is completely up to your group but picking the right destination will set the tone for the beercation - so choose wisely!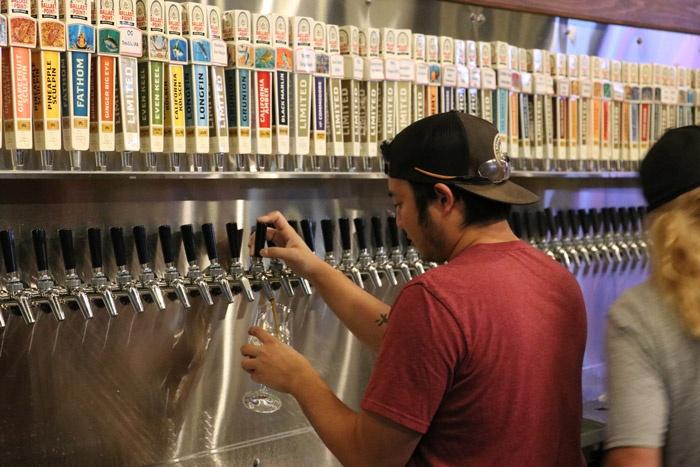 While I personally would rank things differently, Travelocity released their list of top beer cities a few years ago but we think it still holds true today. Their methodology included not just the raw number of breweries but other factors including: affordability, accessibility, hotel cost, and availability of rideshare services.
Travelocity's Top 6 Large Beer Cities Include:
Portland, OR
Denver, CO
Seattle, WA
Portland, ME
Colorado Springs, CO
Santa Rosa, CA
Travelocity's Top 6 Small Beer Towns Include:
Bend, OR
Boulder, CO
Fort Collins, CO
Missoula, MT
Burlington, VT
The nice thing about a list like this is that it allows you the option to pick a local or regional destination or go "all in" with a trip to somewhere epic like Portland, Seattle, San Francisco, Asheville, Denver, Milwaukee, or San Diego. Even visiting a neighboring city's beer scene can be pretty awesome. I did that earlier this year when I visited out some breweries in Torrance, California (Los Angeles).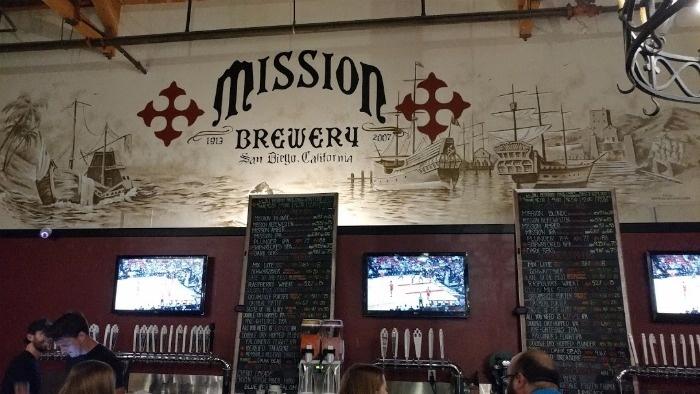 Pack An Extra Bag (or a Growler)
This is especially important for those of you who are beer collectors or who are fans of certain breweries. You'll want to pack an extra bag so that you can take some of your favorite beers with you. One of the awesome things about taking a beercation, is that there are going to be tons of special beers that might not be available back home. While you can't take bottles or cans in your carry-on, by packing an extra bag you'll be able to check those. As long as you wrap everything well, your beers should arrive home safely. Speaking from experience though, PLEASE make sure to also wrap your beers in several layers of plastic bags so that if something bursts then it doesn't ruin other people's luggage. Likewise, I recommend padding your beers with your dirty laundry so things are less likely to break and if it does leak - your laundry is already dirty so there's minimal damage.
If you are driving, the best option is to bring a growler or two since obviously most of the "on site only" beers at the brewery are going to be on tap vs bottled or canned.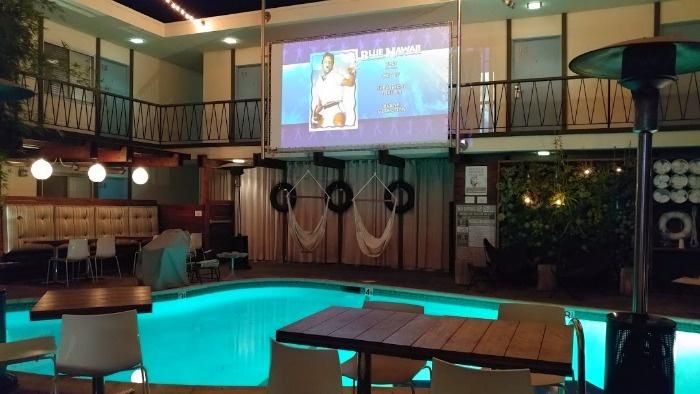 Pick a Cool Hotel (but don't break the bank)
While this isn't a requirement by any means, making sure to pick a fun hotel with a good selection of craft beer as well as other local activities will help make your guys weekend beercation that much more fun. For instance, The Pearl Hotel in San Diego not only features a great selection of craft beer on tap but they have a fun pool / bar area that shows vintage surfer movies. Plus, it's only a few min from the airport.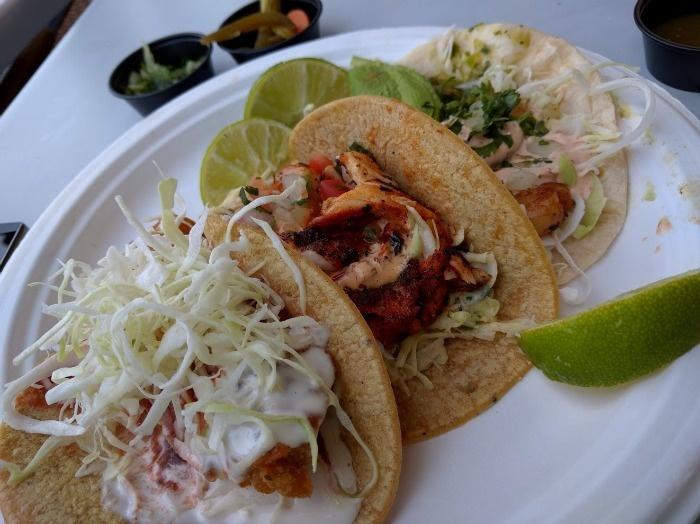 Make Sure to Eat Right
Even if like me, you aren't a big breakfast guy - make sure to eat something before you set out on your beer tour. Then, once on the tour make sure to stop for something that fits the local area like tacos, BBQ, or chili depending on where you happen to be visiting. This will help ensure that the alcohol doesn't hit you too hard and you'll also just be in a better mood. While the idea of going from brewery to brewery might sound like a slacker's holiday, this can be physically exhausting since you'll be on your feet almost the entire day.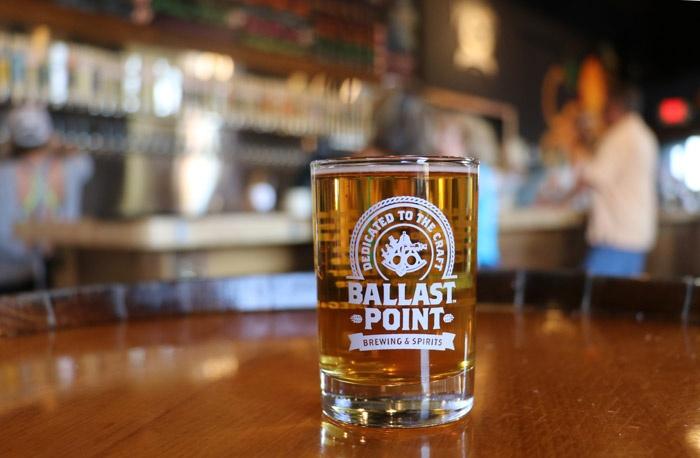 Pace Yourself and Take a Break Occasionally
By definition, your beercation is going to involve alcohol, so don't burn out early ... and don't be the ass. It's perfectly OK to just take a sip, ask for water, or bring some snacks with you between stops on your beer tour. Another suggestion is that it might be better to grab a few different tasters instead of one full pint. This will give you a chance to try different brews without wrecking your palete or getting too tipsy. In fact, if you feel yourself getting more than just a light buzz - take a walk and cool off. Trust me, while it's expected that you will get a nice buzz going, nobody wants to be stuck in the car or walking around a brewery with a drunk.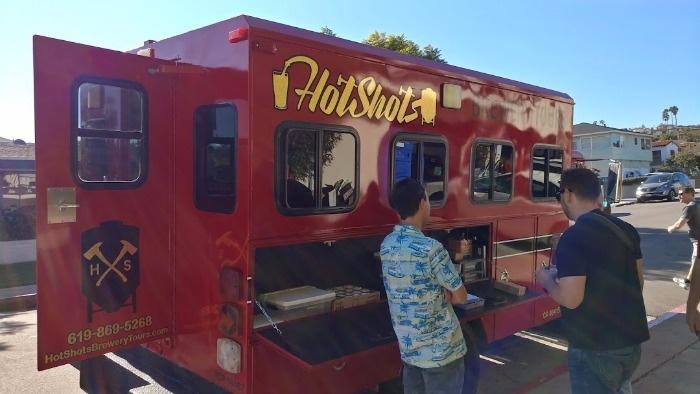 Don't Drink and Drive! Choose a Tour Company or Designated Driver
Possibly the most important tip here is to make sure to not drink and drive. There's really two options here though. The first is to appoint a designated driver, though that means that someone is not going to be able to drink. The second is to hire a tour company to lead you around. A few weeks ago we did that with HotShots Brewery Tours during a trip hosted by Travelocity and they were awesome. One of the things I loved about these guys is not only were they incredibly cool guys but our ride was an actual fire truck!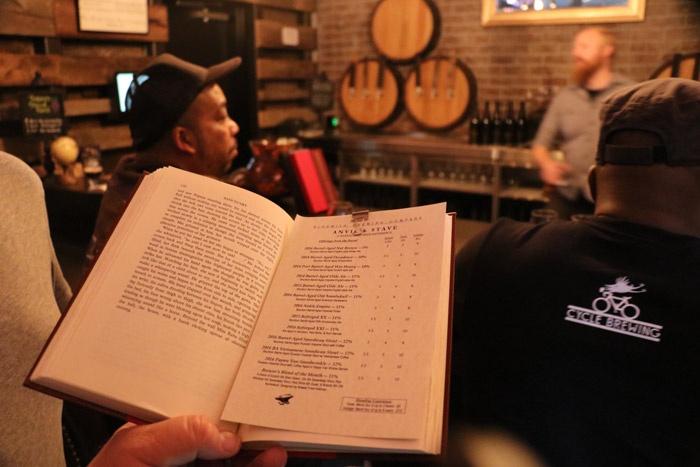 Do Research Before You Head Out
While there are a lot of benefits to using a tour company, I do suggest that you still do research before the trip. This will allow you to suggest places that your group wants to visit. Additionally, if your group isn't that sophisticated and simply likes an excuse to drink "beer", this time spent boning up on beer knowledge is a good opportunity to get a better understanding for what you are about to explore. As you research your itinerary, you might even find cool "hidden stuff" like the speakeasy at Ale Smith where they have a special list for those in the know.
Don't worry though, most beer tours that I've been on have been super awesome for amateurs as well as more knowledgeable beer geeks too.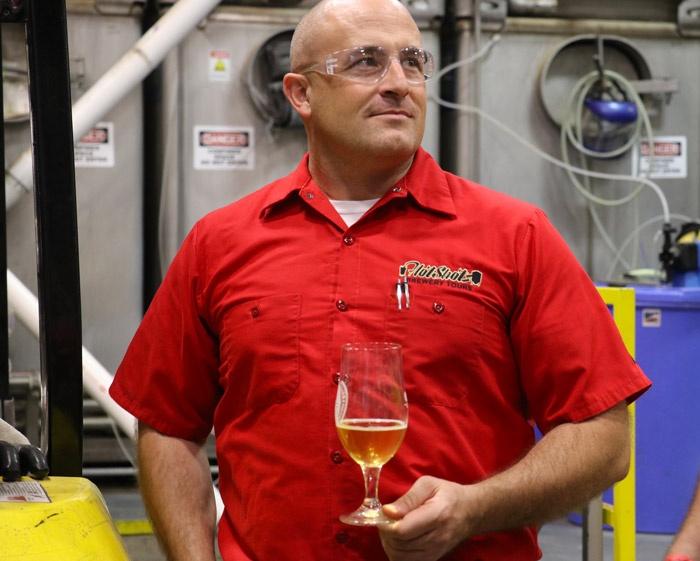 Relax and Have Fun!
At the end of the day, this is beer ... We're not discussing chemistry. Well, yeah ... in a way we are, but that's the fun of doing a beer tour. The geekiest beer geek and the most novice beer drinker can both have fun because there is always something to learn and enjoy doing it together. That's one of the reasons why I love doing brewery tours as part of a mancation and I know you will as well!