For those of us who have the privilege of exploring the world, few places remain where your buddies can't say "oh yeah, I went there last year!" when you suggest a destination. The middle east though, and in particular the gulf states however, still maintain a mystique and sense of adventure that you will not be able to find in other parts of the world.
UAE stands for the United Arab Emirates, a group of seven emirates that include most notably Abu Dhabi and Dubai - names you are probably more familiar with. It is located at the very mouth of the Persian Gulf and has been transformed into an ultra-modern playground for the rich and famous ... but even those of more moderate backgrounds can have a great time here as well. In fact, both Abu Dhabi and Dubai have been at the top of my list for places to go next. Here's why ...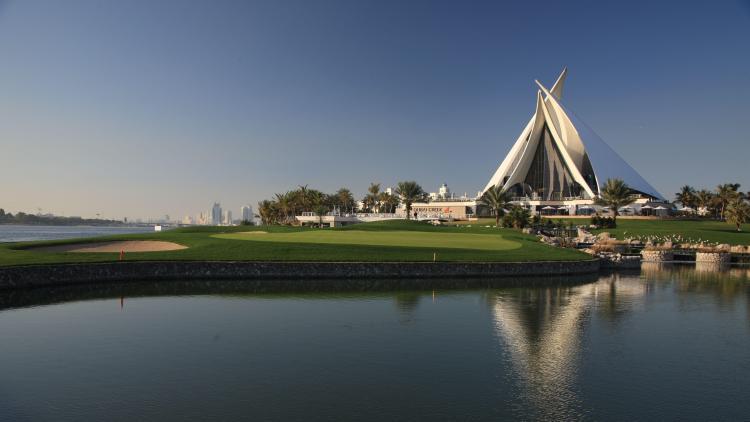 Some of the Best Golf and Most Visually Stunning Courses Anywhere in the World!
A favorite topic of discussion among golfers who have vacationed in Dubai is deciding on the top must-play courses. Since they are all world-class, it's difficult to identify clear winners. However, the top contenders include the Emirates Golf Club (Majlis), host of the Omega Dubai Desert Classic for almost 30 years, an integral part of the PGA European Tour; Jumeirah Golf Estates (Earth), with its quixotic Greg Norman design consisting of tolerant fairway landing areas juxtaposed with unexpected hazards; and the Dubai Creek Golf & Yacht Club, which has a superior par-3 course that skirts a view of the extravagant yachts floating in Dubai Creek.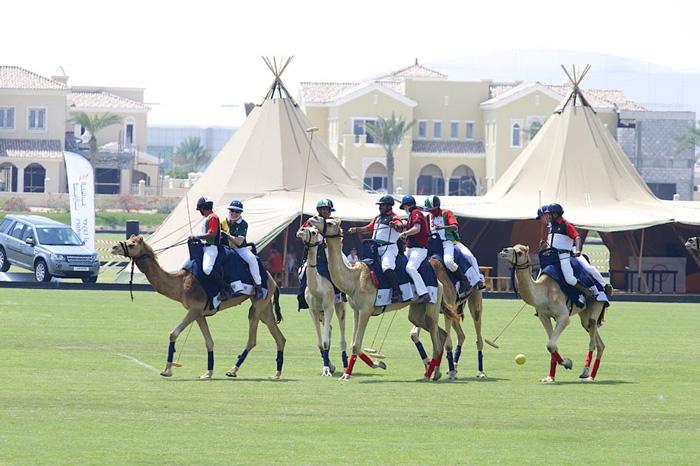 Polo on Camels!
Traditionally, polo has been considered a fast-paced contact sport because it's played on galloping horses. In Dubai, however, you'll learn to swing your mallet from the back of a lumbering camel. It's much more difficult, of course, which makes it a riot. You'll be laughing so hard, it will be hard to keep track of the score. In short, it's definitely something that your boy will rush to tell all his friends about as soon as he goes back to school.
This is a Haven for Guys Who Love Cars!
If you still have a need for speed after your desert caper around the sand dunes, then you could go on a supercar tour for the day. We're talking about getting behind the wheel of a Mercedes SLS AMG, a Ferrari 458 Spider, a Mclaren MP4-12C Spider, or a Lamborghini LP560 Gallardo. You'll receive driving instructions from race car drivers and have your picture taken as you proudly pose on the hood of your super fast car. The tour will start with a hearty breakfast and will include a generous lunch to make sure that you're well-fueled for the day.
The World's Top Racing Events Are Held Here!
From the Red Bull Air Race and the Abu Dhabi F1 race to the Volvo Ocean Race and the Abu Dhabi International Triathalon and the Al Gharbia Watersports Festival, there's always something amazing going on here. The world's top competitors are all drawn here by the same things as you are.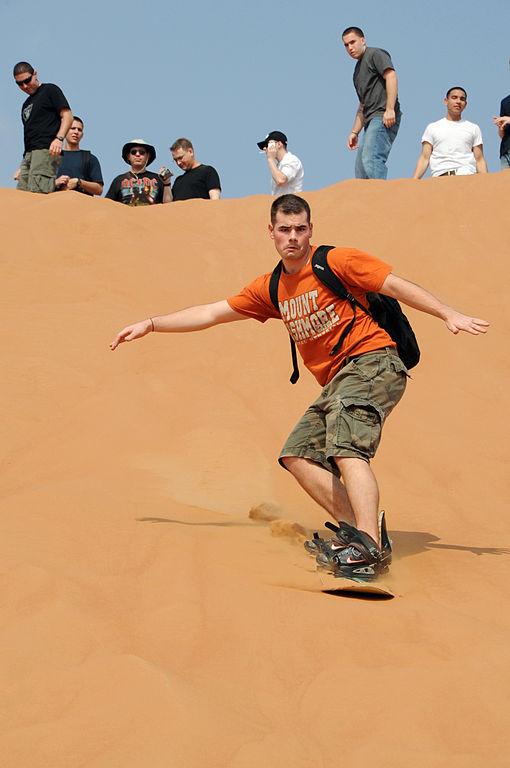 Sandboarding Skydiving, and Everything Fueled by Adrenaline!
As a place where the word no doesn't exist if you have enough money, it's no surprise that extreme sports are popular here. This includes everything from going skydiving over landmarks like "The World" to sandboarding in the dunes just outside the cities.
The Tallest Buildings in the World!
A helicopter tour will help you get a big picture view of Dubai. You'll hover over the city itself, observing its skyline, viewing the tallest building in the world, the Burj Khalifa, from a top-down angle, and appreciating the full extent of the eighth wonder of the world, Palm Jumeirah, a reclaimed island that's shaped like a palm-tree.
Everything Is Bigger and More Extravagant in UAE!
While you've probably thought of Dubai as a luxurious city because of its Lamborghini police cars and its extravagant hotels and restaurants, or one of the most amazing cities because it has the tallest tower, the biggest mall, the largest indoor aquarium, or the most impressive indoor ski park in the world, it's also the best place to go for a fun-filled mancation.