If you're looking to take the ultimate underwater adventure, add Bonaire to your list of possible locations. Located in the southern Caribbean, Bonaire is a small island known for its nature preservation. Conserving the environment on the island and the seas surrounding the island is something that residents take seriously. Bonaire's conservation acts will allow visitors and tourists to enjoy the island's marine life for years to come.
If you have experience with snorkeling or diving (or if you want to learn), Bonaire's waters are waiting to be explored. While Bonaire stays warm all year long, peak tourist season is usually between November through April. Those that want fewer crowds should plan to go between May and October.
Coral reefs near the shore
It can be hard to find healthy coral reefs, but reef restoration efforts are allowing the reefs off the shores of Bonaire to thrive. An organization called Reef Renewal Bonaire is successfully growing elkhorn and staghorn coral and replacing damaged coral with new, healthy coral. Once the coral is planted, it can split and clone, which allows new coral structures to form.
Other Caribbean islands are considering replicating Bonaire's efforts to restore additional reefs. For now, though, those that want to explore a healthy coral reef can head to Bonaire. The reefs aren't very far from the shore, making them an ideal snorkeling location. In addition to the coral, plenty of reef fish can be found near the shore.
Shore-diving for everyone
Shore-diving is a favorite for many tourists because it allows them to go scuba diving without having having to take a boat out. With shore-diving, you put on a wetsuit, get your diving gear, and head into the water from the shore! Once in the water, you can explore the coral reefs or explore the waters that are further out.
Bonaire is ideal for shore-diving because there are natural gaps that allow people to enter and exit easily. Most locations will also include buoys or natural landscapes that can help you navigate through the water. Favorite locations include Grand Cayman and Angel City, both of which are full of underwater life, and Hilma Hooker, which is a wreck dive site.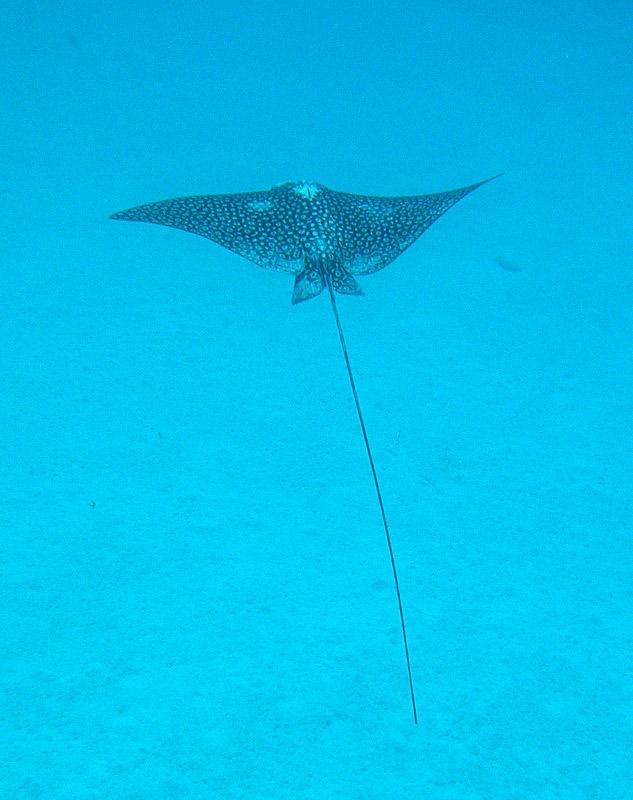 Suitable for all levels
Beginner divers might want to head to the Bari Reef, where the waters are warm and calm all year long. In addition to coral and schools of fish, divers might also get the chance to say hello to octopi. Another location suitable for beginners is Something Special, which is on the west side of the island that is protected from the open sea.
Those that are hoping to catch some underwater photography during their dives might be interested in the Salt Pier. This location is a favorite for divers of all levels. In addition to coral and reef fish, green sea turtles and rays can also be found here. Calm waters and rich marine diversity make for perfect photo opportunities.
Diving further out
When it comes to reef dives and wreck dives, you got to love Bonaire! There are plenty of locations around the island that are ideal for divers of all levels. More advanced divers, however, will enjoy heading to the White Spot. Currents and choppy waters make this one of the more rough dive locations around the island, but this area is full of marine life.
Just like other locations around the island, the White Spot has beautiful coral and plenty of reef fish. Divers may also get the chance to see sea turtles, rays, and the occasional nurse shark. Nurse sharks are harmless sharks that prefer swimming along the bottom. They only bite humans if they're stepped on or if they're provoked.
Spotting a whale shark
Extremely lucky divers might be able to spot a whale shark. These giant, harmless sharks have sometimes been reported showing up at dive locations but sightings are rare. Whale sharks are non-aggressive and some of the largest fish in the ocean, so spotting one is a once-in-a-lifetime opportunity.
You're more likely to spot whale sharks in deeper waters meant for experienced divers. One dive locations where whale sharks have been spotted is Bise Morto. This location has strong currents, but if you're able to get into deeper waters, your chances of seeing a whale shark or a manta ray increase. Only divers that consider themselves immediate to advanced should attempt diving in Bise Morto.
Final thoughts
No matter if you're a pro at snorkeling and diving or if you're just getting started, the waters of Bonaire have something for everyone. Just remember to be respectful of the marine life you're swimming with. Don't touch an animal (unless your guide tells you to), don't take shells back with you, and never feed an animal without permission. Touching and feeding animals could hurt the natural ecosystem of Bonaire.