Way south in the Caribbean Sea are a couple islands that don't get as much love as their northern sisters but for those willing to take the trek south, there's a world of awesome and unique things waiting for you. Last fall, we visited Bonaire during a port day on the Carnival Sunshine. Here's some of the cool things that await you on your next visit.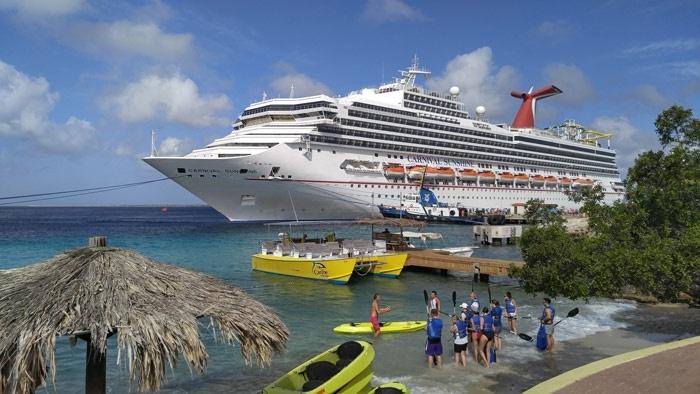 Take a Carnival Excursion
You really can't go wrong taking an excursion with Carnival. Not only do they offer a price-match guarantee but they take a lot of the guess work out of what to do since they are able to provide some great suggestions. Activities they offered on our cruise ranged from all-inclusive-beach days to kayaking, snorkeling, glass-bottom boats, and cultural activities.
In our case though, we wanted to explore the island and "do everything", so an organized tour wasn't the right fit for us on this day.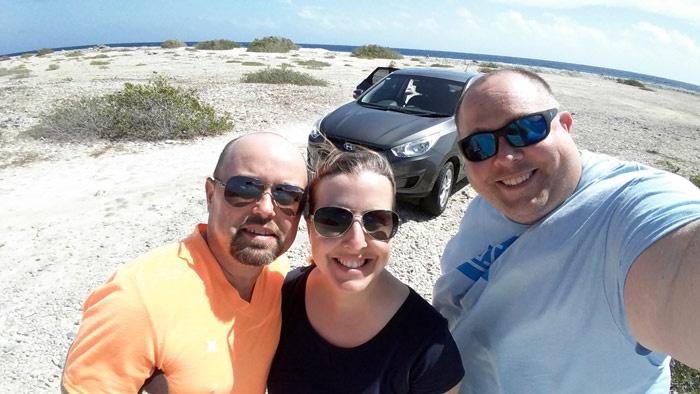 Rent A Car and Tour the Island
We rented a Hyundai Tucson from the Hertz office located in the Divi Flamingo Resort (about a 10 min walk from the cruise ship). As someone who loves to explore, you can't beat renting a car when visiting an island like Bonaire though it is certainly not something for a novice traveler. For instance, you need to make sure to be back in time and if you run into any problems like a flat tire or car that wouldn't start (like we did) then you could end up in trouble really fast.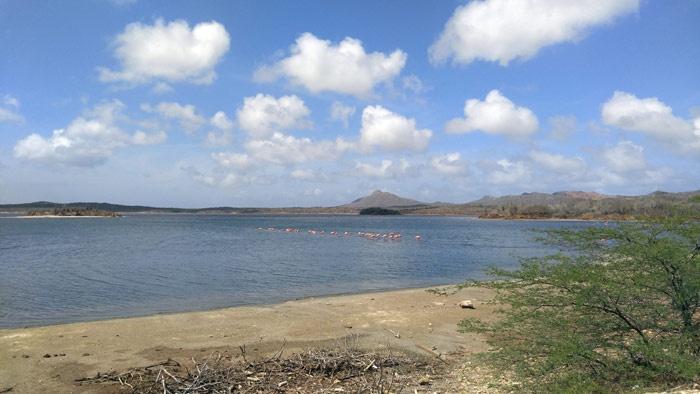 Flamingos
When we saw our first flamingo, all of us stopped and looked then fired off a dozen photos but by the end of our drive it was more like "wow another flamingo". They are simply everywhere here and that is so cool. Make sure to visit the northern end of the island where they nest and we saw huge flocks of them enjoying a lunch of shrimp in the shallow waters.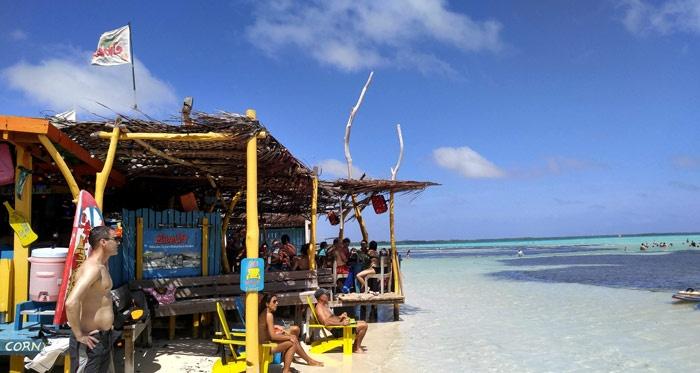 Visit Jibe City
We found Jibe City on accident because I took a wrong turn and had to pee. What I discovered was simply amazing. As the website describes, it is a "Windsurf Paradise". Imagine a shallow bay with sugar white sand, bathwater warm and crystal clear water with a nice gentle breeze to keep you cool. That's what I call heaven!
Don't worry though - if relaxing in a beach chair with your toes in the sand drinking an ice cold beer is more your style ... this is a great place for that too and the jerk chicken smelled amazing too!
Enjoy a Local Polar Beer
One of the things I love about exploring different countries is that virtually ever country or territory - no matter how small - has their own local brew. Bonaire is no different, so grab a chair on the deck of a waterfront restaurant and relax with a cold one!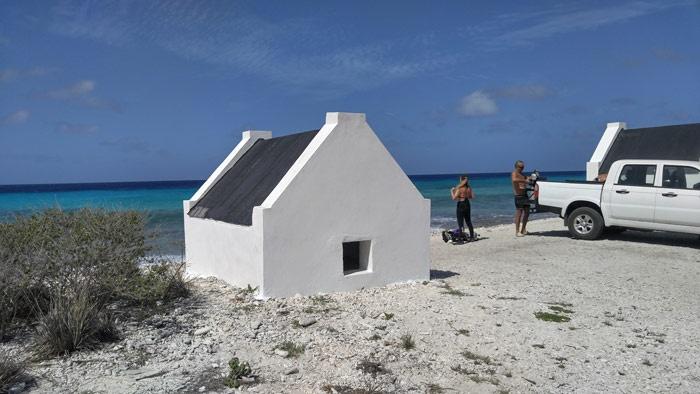 Slave Huts and the Salt Flats
These huts are peculiar because as you drive by they just stick out as strange compared to the wooden shacks you might think of back home. On Bonaire though, there was limited wood but the slave owners needed a place for the slaves to sleep. The huts were constructed during the 1850s for slaves working in the salt ponds to collect and ship salt - one of Bonaire's most import exports. Each Friday afternoon, the slaves would walk seven miles north to Rincon to spend the weekend with their families but during the week these were their homes..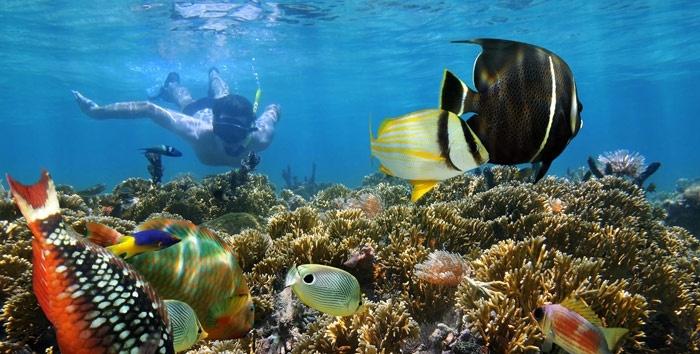 Scuba or Snorkeling
Any mention of visiting Bonaire without talking about scuba or snorkeling would be a poor article. Unfortunately, we didn't have a chance to do this on our visit but I'll be back!
Anyone using Bonairean waters is required to purchase a "Nature Tag" for $25 (divers) and $10 (everyone else). Funds go to help preserve and protect the Bonaire National Marine Park.
Divers of all ages will enjoy Bonaire since there are numerous shallow reefs where you can observe tropical fish, coral, and turtles - but there are also some deep walls for more experienced dives.
Looking for more about Carnival Sunshine? Visit the Carnival Cruise Review page on #MenWhoBlog.