The first time I considered the idea of flying a Mexican airline, all sorts of thoughts went through my head. Would it be safe? Would I be able to communicate with the crew? And yeah ... negative stereotypes popped in my head too. Last week though, Volaris invited me to join them to celebrate their new service to Loreto, Mexico from San Diego / Tijuana and it was a great experience. Sure, nothing is perfect - this is a budget airline but the price is right, the flight felt safe, the plane was very clean, and each of the staff that I met was friendly. Beyond that, there's not much more to ask for an airline ... and frankly, I often find less from American airlines.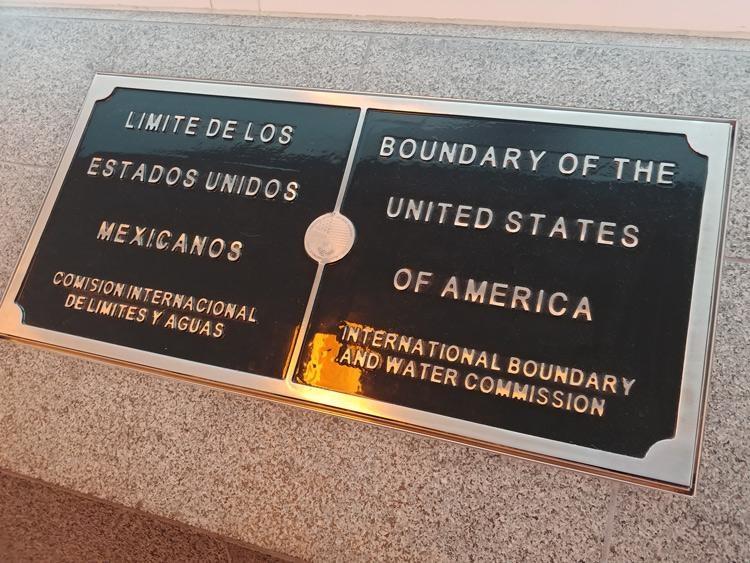 I'm going to cover this experience as someone coming from the United States flying out of Tijuana. Essentially, TIJ is San Diego's second airport. It is located directly on the national border and you can avoid all the headaches you might worry about with a crowded border crossing. Instead, you buy tickets to CBX - Cross Border Xpress for $30 USD and along with your boarding pass you can enter Mexico and return through essentially a private border crossing designed specifically for travelers like yourself. Earlier this spring I did the same trip and it took nearly an hour to get to my gate because it was spring break and the airport was crowded but this time it took no more than 25 minutes from start to finish.
The process is simple and easy - you show the agent your boarding pass and CBX ticket and they open the gate (in theory you can do this automatically by scanning the QR code but this didn't work last time or this time). Then walk across the border where you will meet immigration officials who will allow you into the country. Along the way, make sure to stop at the national border and take a selfie or two - yeah it's cheesy but it's also fun if you aren't in a huge rush.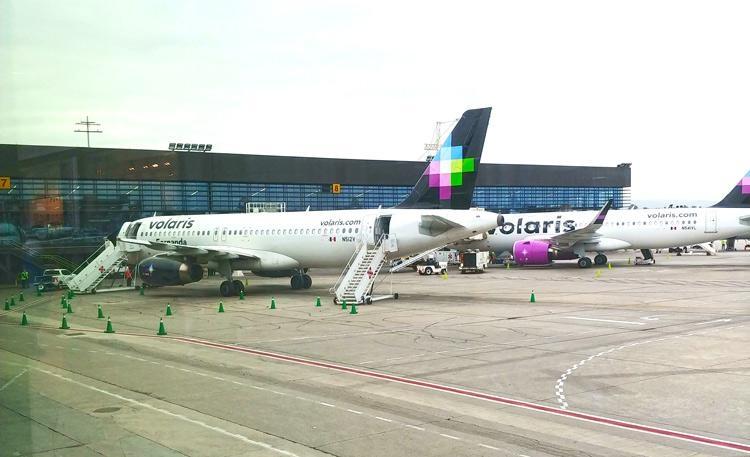 Once inside the Tijuana airport it's a very clean and modern experience with plenty of shops and food options ranging from Johnny Rockets and Panda Express to taco shops and coffee shops.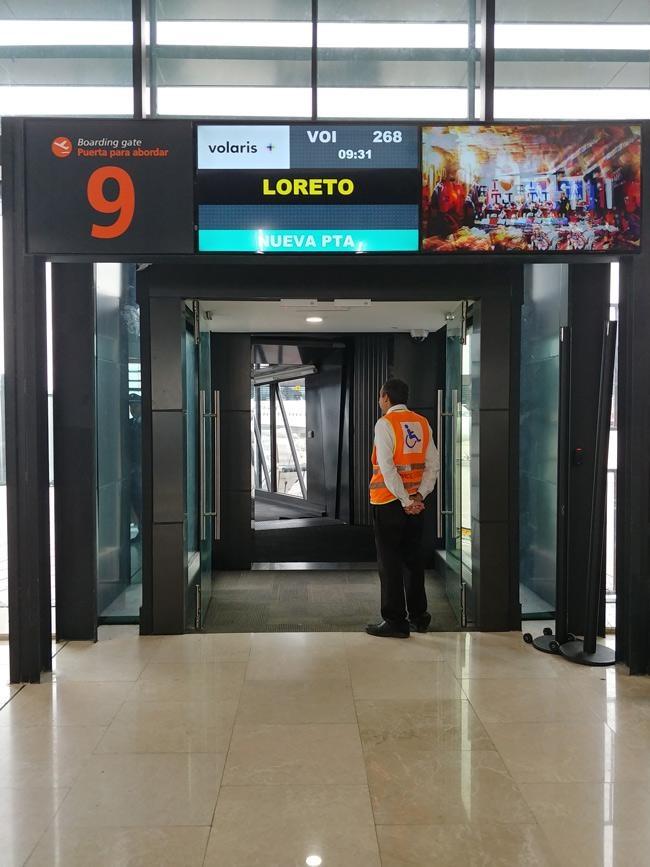 Once boarding time nears, a Volaris rep will invite people to line up based on your zone number. This is similar to how South West Airlines does it, but you actually have a reserved seat, so the main advantage of zone one is that you are on the aircraft first and have immediate access to overhead bin space.
While each aircraft may differ, I found that the Volaris aircraft that we rode on were very new < 5 years old and were in great condition. Both legs were on A320 NEO airplanes with the new thin seats offering limited legroom but it was sufficient for a flight lasting only about 90 minutes in the air.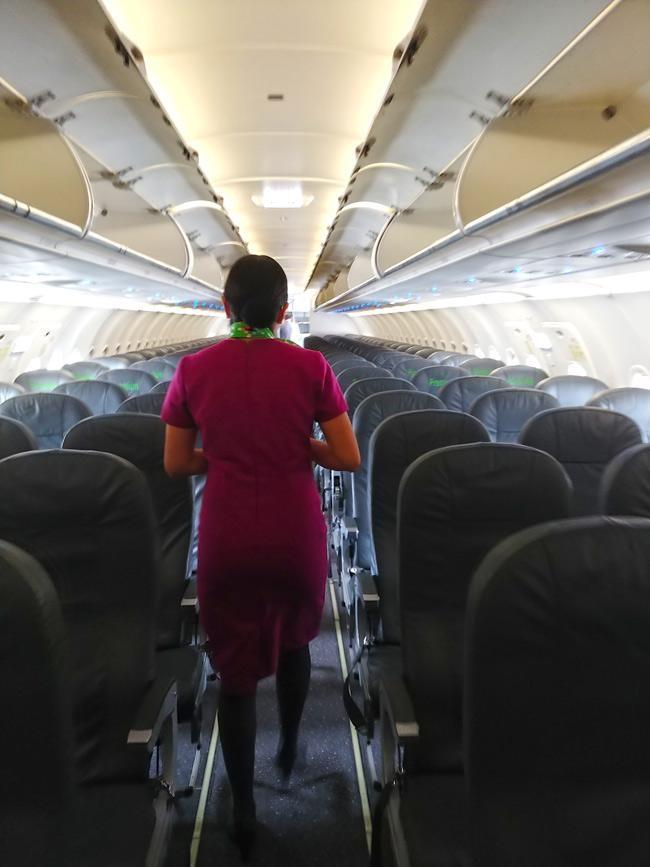 Six Things You Need To Know About Flying Volaris:
1) Volaris has one of the newest fleets in the world right now, with an average aircraft age of about 5 years. Compare that to 10 years for American Airlines and 15.8 years on Delta!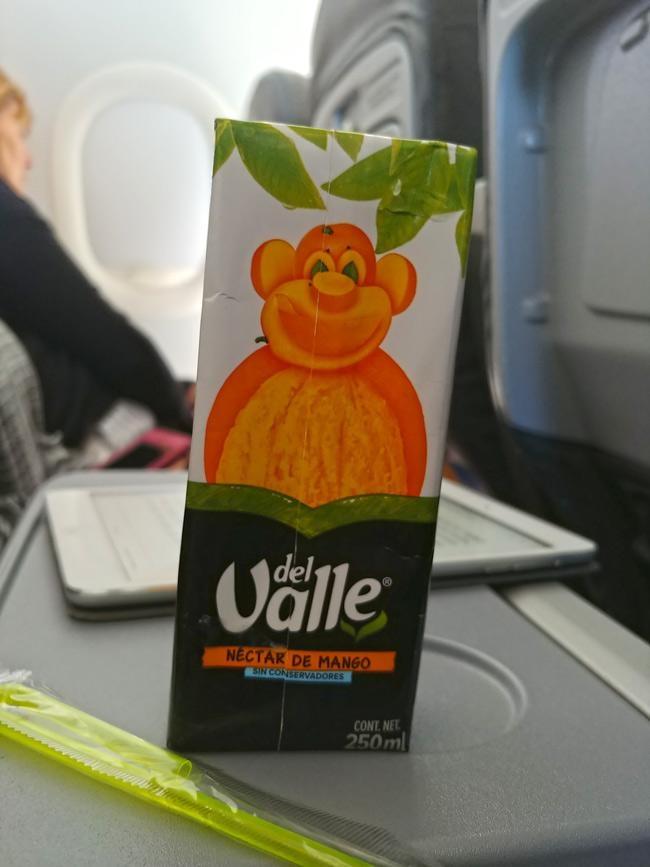 2) Volaris is a budget airline with a la carte everything. While Americans are familiar now with paying bag fees and even seat reservation fees, even water and pop have a fee onboard Volaris. Don't worry though - my seat fee was only about $5 and a 600 ml bottle of water or a can of pop is about $2.25, so it's still far cheaper than if you were to buy a bottle in the airport back in the United States. This juice box was about $1.50.
3) Volaris flight crew will convert money from USD to Pesos but you'll get your change back in Pesos. Ultimately, your mileage may vary here since this seemed more of a courtesy rather than a policy.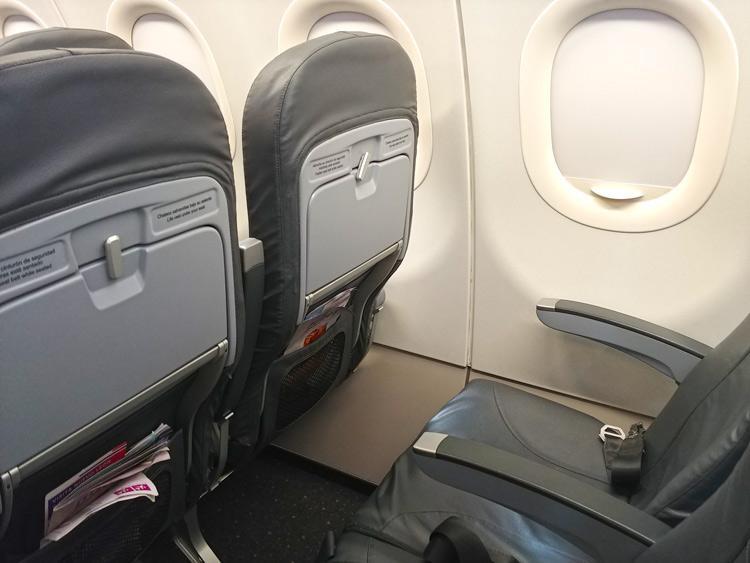 4) For those of you who might require a seatbelt extender as I do, they use a different buckle than American airlines. That means you need to ask the flight attendant for one of their extenders vs using your own. However, when I did ask, they were extremely courteous and even raised the aisle armrest to give me additional room. Kudos to Volaris for this since most other airlines I have traveled with don't do that and in fact make sure you have your armrest down during takeoff and landing. (This is theoretically an important safety precaution.)
5) Volaris does not feature a business class or an equivalent of premium economy seating. There are certain rows designated "extra legroom" but these are exit row and bulkhead aisles. Seat costs do increase as you get closer to the front of the plane but at least in Loreto, you exit from the rear and front of the plane. This means that you can have the cheapest seat on the plane yet debark first.
6) There is no on-board WIFI on Volaris so make sure to load your phone or tablet with music and movies before you leave the ground. Other aircraft in the fleet do offer an audio channel, bunt the A320 NEO like we fly did not have this.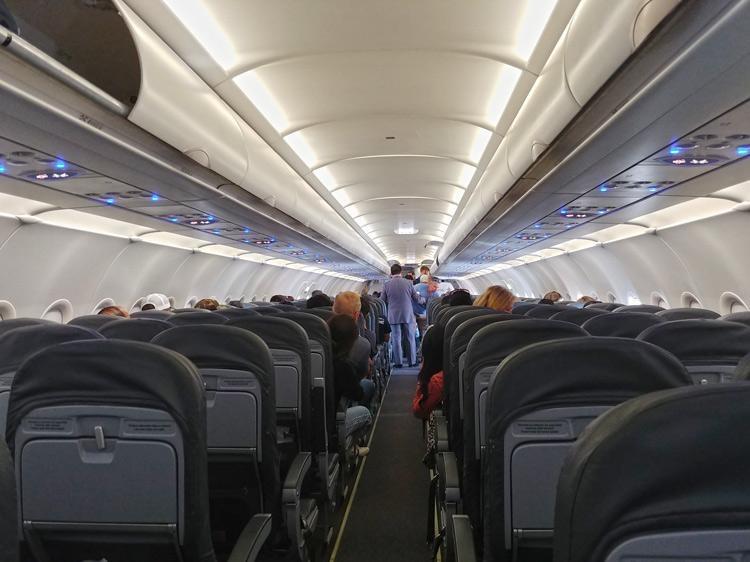 Other than those quirks that are unique to flying with Volaris the onboard experience was the same as any other Airbus A320 NEO with the thin form factor seats. These seats are becoming pretty standard these days and aren't uncomfortable on a quick 90-minute flight from Tijuana to Loreto. The seats are designated as being 18" wide and a pitch ranging from 28-30". This is considerably more cramped than their other aircraft configurations that offer 30-20" of space between the seats. However, as I said above - it's a short flight to Loreto and everyone is pretty excited about getting down there so it goes quickly.
Ultimately the flight was a terrific option for flying to Loreto - or even to other parts of Mexico from San Diego. While there are ways to connect to Loreto, Mexico City, and other destinations in Mexico directly from SAN this way is faster and cheaper. For instance, TIJ-LOR flights are going to be about $200-$300 USD and take less than 2 hours and realistically it's the only game in town (Alaska does have routings from SAN-LOR but it's long and expensive). Even when comparing other routes, flying Volaris from TIJ-MEX for instance - $300-$400 vs $500+ with connections instead of a direct flight.
I can't believe it took me this long to consider flying Volaris and now that I know more about it, I can't wait to explore more of Mexico! Now all I have to do is find a great hotel in Loreto Mexico.
More Photos Of The Volaris In-Flight Menu:
I found this menu to be really fun and offer a lot of different options that you don't usually find on American airlines.