I've been hooked on Big AZ sandwiches since I first worked with them a few years ago. These aren't for foodies but they are for men with a big az appetite!
Last time we worked with the company, they sent us a few cases of the product but this time I wanted to visit some of the places where they are sold. I was curious if others loved these Big AZ sandwiches as much as I did. So, off to a few local convenience stores I went. The first one, unfortunately, was sold out. However, I got a chance to talk with the owner and she shared that they sold super well and that people come back to buy more so she can't wait till her next shipment.
The next place I visited had a similar story. That made me excited since all too often I find that new brands that I like seem to fade away because they just can't get enough distribution power. Thankfully, Big AZ is backed by Tyson and it looks like they are here to stay. Make sure to visit their website and use the store locator to find where they are available near you.
I generally don't make claims on sponsored posts but rather choose to just related the facts. However, with Big AZ - I'd be supporting them even if I wasn't getting paid to talk about them.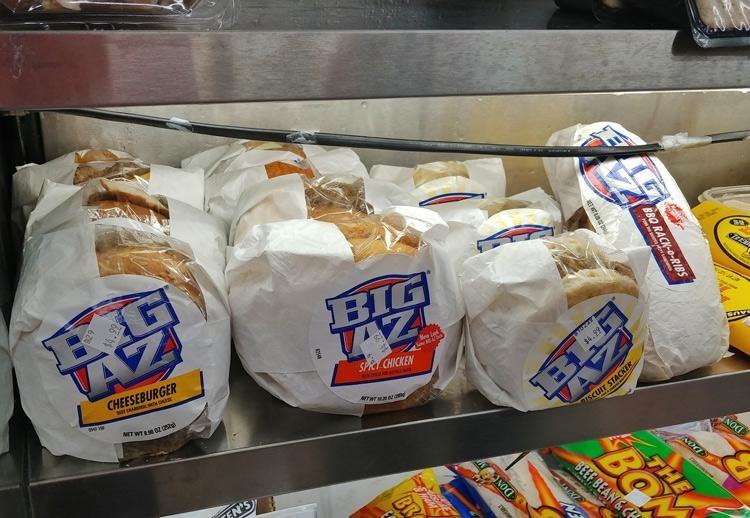 Big AZ sandwiches are available in the refrigerated food section of convenience stores nationwide and they are easy to prepare with 90-120 seconds in the microwave (check packaging for specific guidance). There's a pretty wide selection of sandwiches available and my two favorites are the Spicy Chicken sandwich and the Big AZ Kickin' Jalapeno Cheeseburger (sadly not available at this location). However, this was the first time I've tried the Rack-O-Ribs and I was pretty impressed with that as well because I love BBQ in all its many forms :)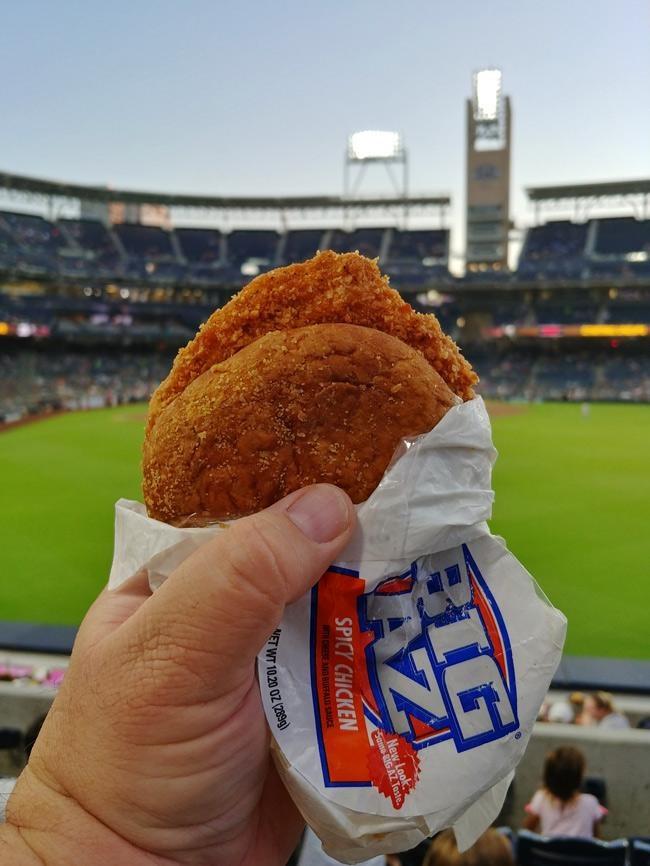 Spicy Chicken Sandwich
This is hands-down my favorite Big AZ sandwich and both of the people I talked with at the store agreed that it's darn good. In fact, while I was recording the video above, a guy walked in and bought one along with two 40's. That guy is going to have a fun night, but he sure won't be hungry!
This spicy chicken sandwich features a breaded chicken patty with white cheese and zesty hot sauce inside of a homestyle bun.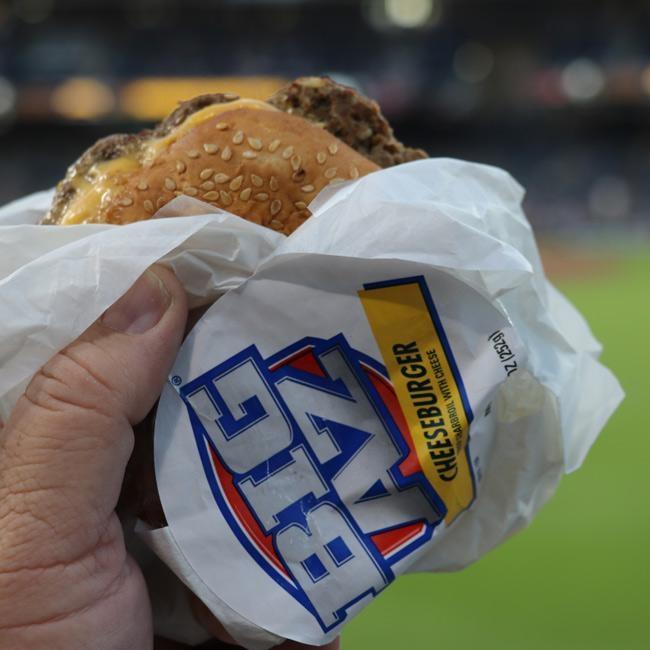 Cheeseburger
This is a big beef and onion patty topped with cheese and placed between a sesame bun with sesame seeds on both sides. If you've ever dreamed of having a burger with two bun tops instead of a wimpy bottom piece then this is your sandwich! Like everything that Big AZ does, it's a little over the top but that's because this isn't your ordinary sandwich.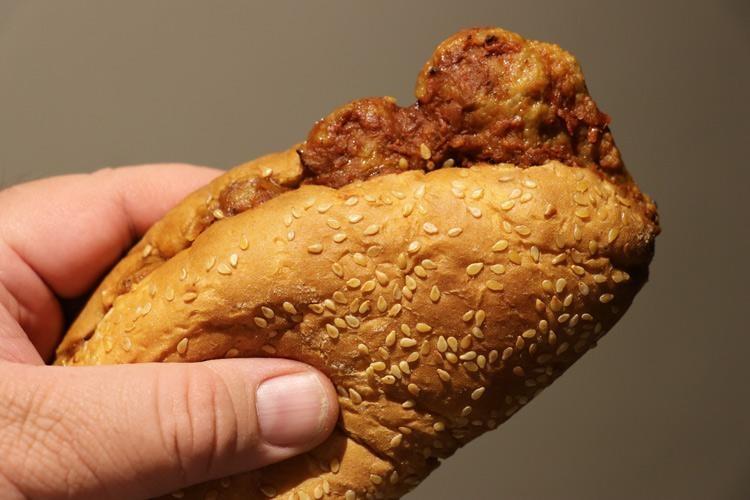 Rack-O-Ribs BBQ Pork Rib Sandwich
Like all Big AZ sandwiches, this BBQ rib patty sticks out beyond the bun and offers about as close to authentic BBQ as you can get from a sandwich heated up in a convenience store microwave. If you dig the McRib but are sad when it goes away - grab this. You'll like it. Actually, I like this one more since it has less sauce and more smoky meat flavor.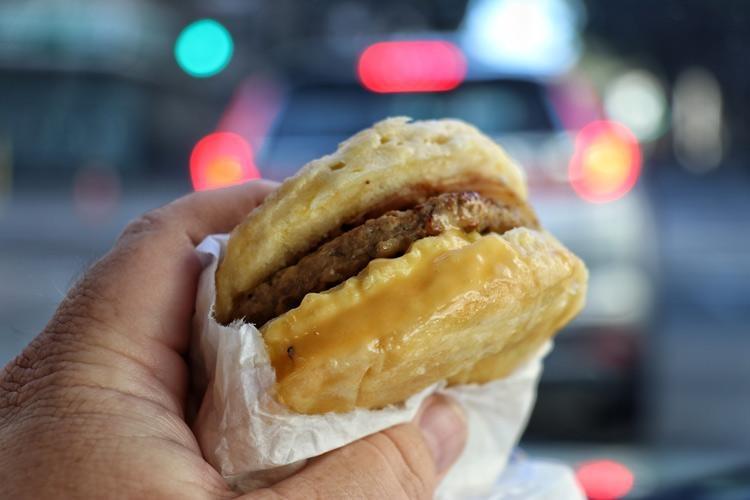 Breakfast Stacker
The breakfast sandwich line is new since we last worked with Big AZ, but it is just as delicious! This one features a big sausage patty and disk of bacon on top of egg and cheese between a big flaky biscuit. They also have a Big AZ Omelet Sandwich now featuring a western-style omelet with ham, onions, peppers, melty cheese and sliced ham wrapped in a tortilla for a sort of breakfast taco experience that I can hopefully find somewhere soon.
Overall, what can I say ... my foodie friends will read this and react with horror and disdain that I'm espousing the virtues of a sandwich that you heat up in convenience store microwaves. Guess what though ... it's not made for them. It's made for those of us who are just hungry and enjoy things that are a bit over the top and fun to eat.