Most people think of tacos, enchiladas, and burritos when it comes to Mexican food but at cross-border towns like Tijuana, you'll find a much more diverse culture. With a history that included serving as a destination for American's seeking drinks, gambling, and "other things" for the past more than 100 years, Tijuana has a culture that represents a unique blend of California and Mexico. One of the cities most legendary culinary contributions is undoubtedly the invention of the now internationally famous Caesar Salad.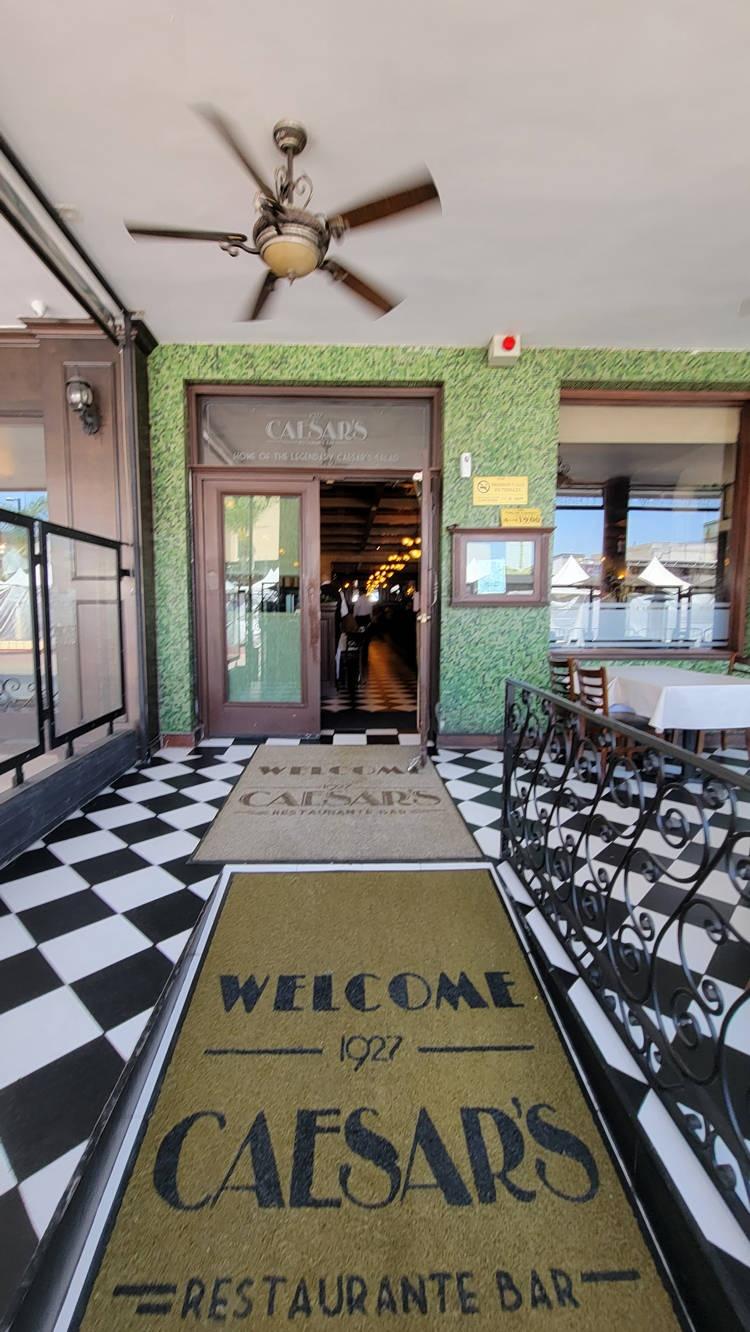 For those who have only visited tourist spots in Mexico and are expecting Caesars to be kitschy, you'll be disappointed. While the prices here are an incredible value, Caesars's Restaurant is decorated on par with a fine steakhouse that you might find on the northern side of the border. Likewise, you'll find your waiters dressed in tuxedos and service is accordingly excellent.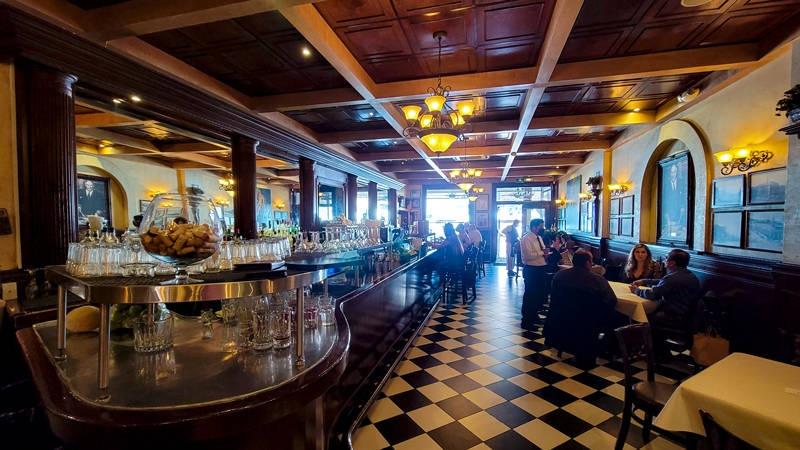 The Caesar salad is a dish that can be found in most restaurants and is known for its creamy dressing. This dish originated from Tijuana, Mexico where it was originally served as a meal with garlic bread. The original recipe had only four ingredients: boiled eggs, lettuce, croutons and Parmesan cheese. After some time the recipe evolved to include anchovies and Worcestershire sauce.
This dish is famous for its simplicity and as it's served in most restaurants. The Caesar salad is often a staple on menus at Italian, Mexican, or steakhouse style restaurants today; however the ingredients can also vary depending on the region of origin. Some versions will include anchovies while others might have chicken, others however might not have any type of meat whatsoever.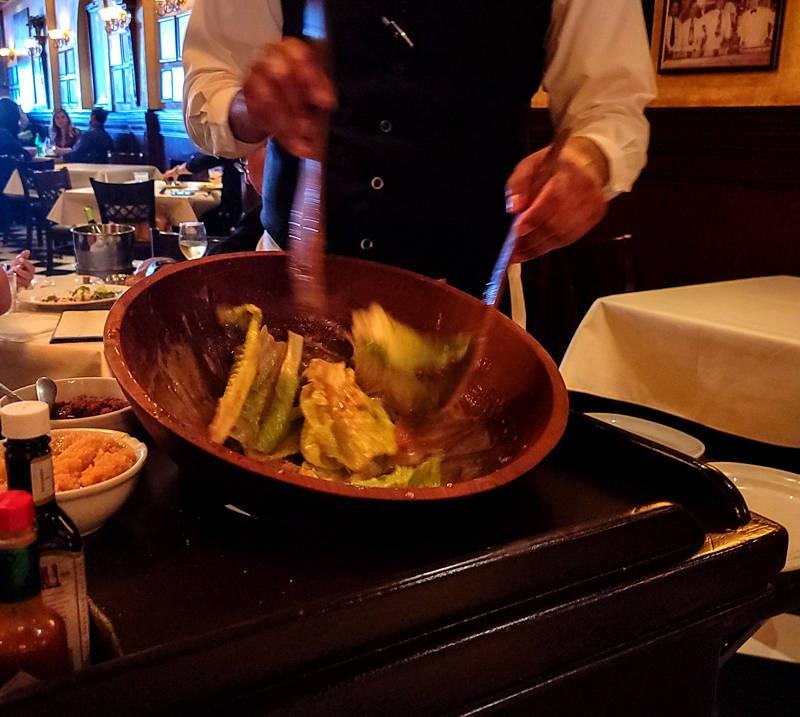 Caesar's Salad Recipe
This is the official Caesar's Salad recipe as prepared at Caesar's Restaurant in Tijuana, Mexico and as prepared is intended to serve two people.
Ingredients
1 head romaine lettuce
3/4 cup extra virgin olive oil
1 teaspoon Worcestershire sauce
1/4 tablespoon Dijon mustard
1 clove garlic; crushed
1 coddled egg
1 lime; juiced
Fresh ground black pepper
1/4 cup grated Parmesan cheese
4 slices of oven baked sliced baguette croutons
6 Anchovies Filets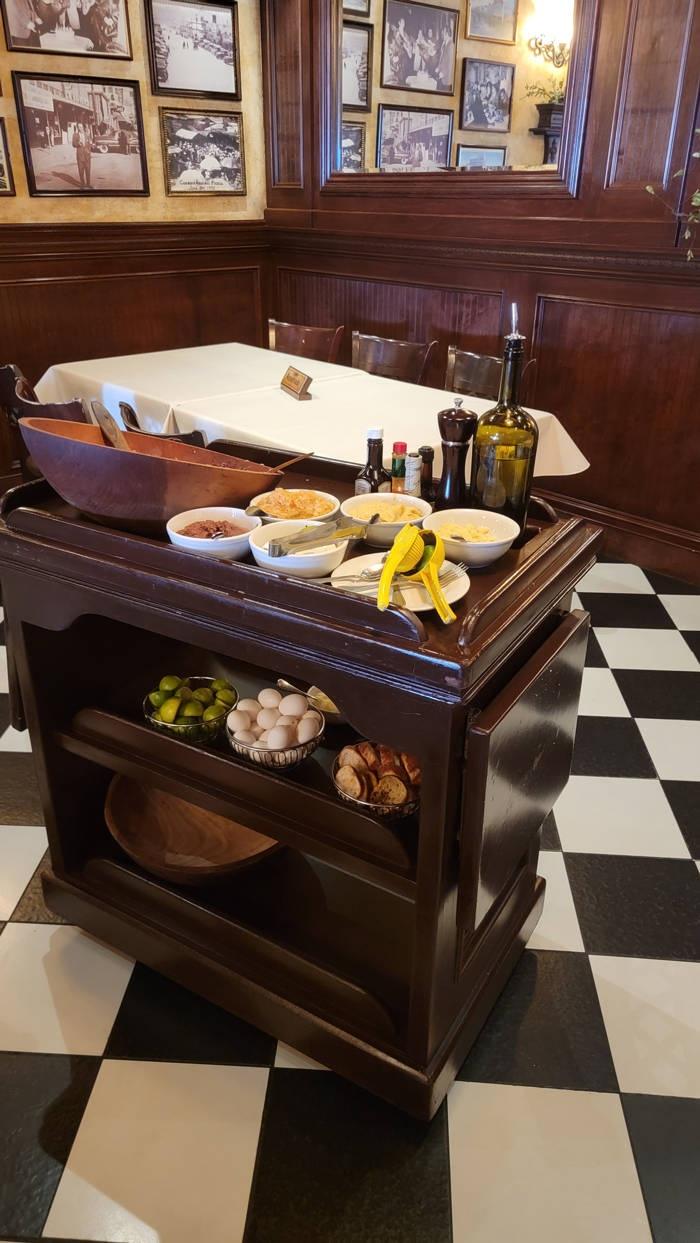 Preparation
At Caesar's Restaurant in Tijuana, the salad is prepared tableside by your waiter. However, it is relatively easy to make this Caesar's Salad recipe at home too.
Clean lettuce thoroughly and refrigerate until crisp (at least one hour).
In a wooden bowl, combine olive, mustard, anchovies, garlic, and part of the grated parmesan cheese, whisk with a wooden paddle until it forms a paste.
Once cooled, crack the egg and whisk the yolk into the dressing until all ingredients are thoroughly blended.
Add whole Romaine lettuce leaves and roll them gently into the salad dressing.
Serve on a platter and tap with the rest of the parmesan cheese, top with croutons, then add fresh ground pepper and salt to taste.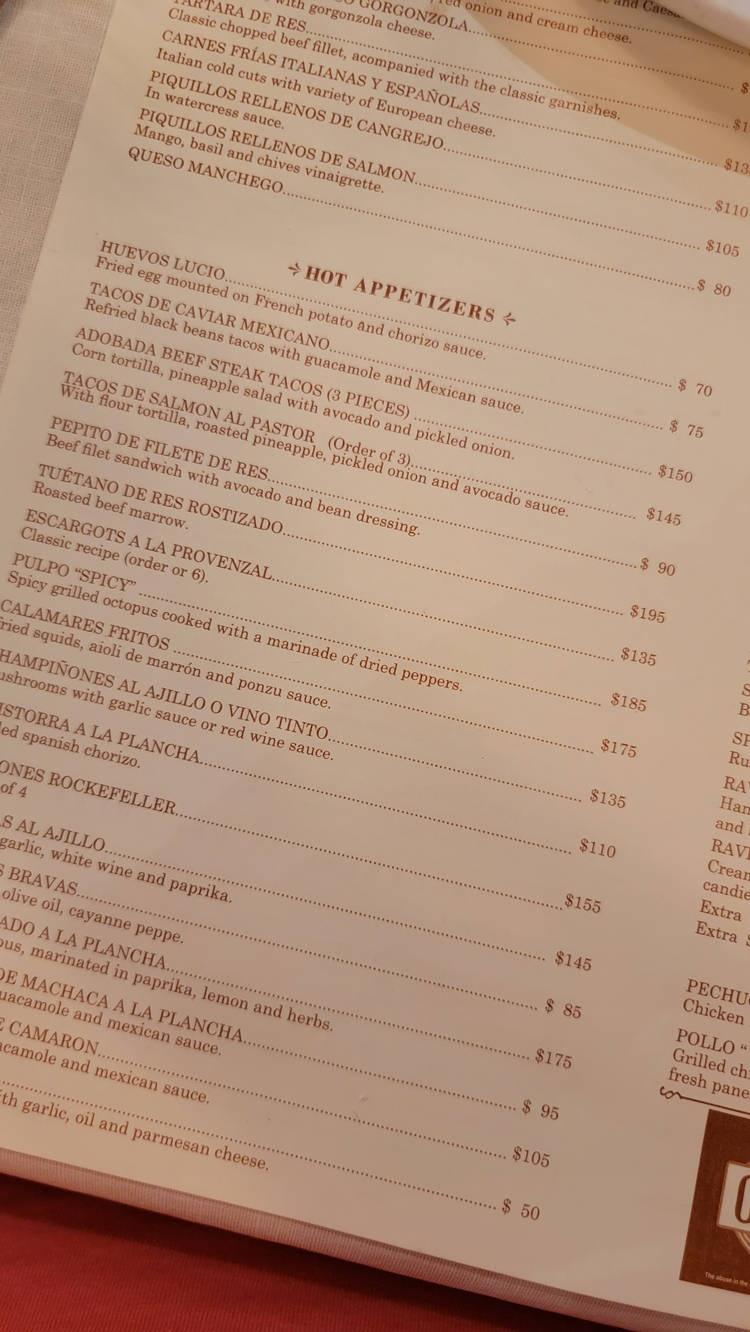 While you may be tempted to visit Caesar's just for a taste of their original Caesar Salad, don't let your ordering stop there. I was frankly blown away with both the variety as well as the prices. Here's a sample from their menu - prices are in pesos and at the time of writing this, their exchange rate was 19:1. That means that the $135 pesos per person for the salad was just under $7 and our tap beers were about $3.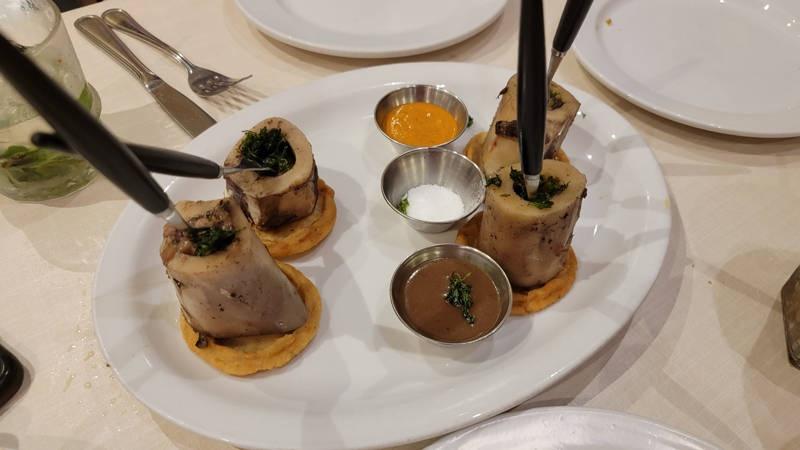 I absolutely love the menu at Caesar's because it is a perfect blend of French, American, and Mexican favorites. Plus, everything is priced at a level that is extremely affordable for most Americans.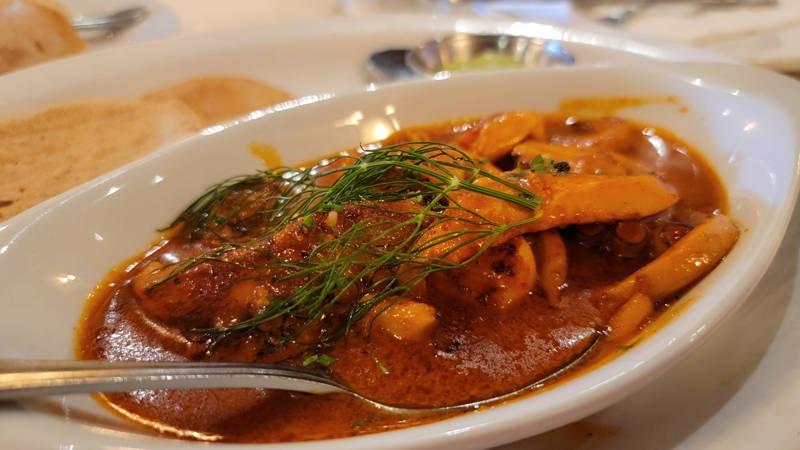 After your dinner at Caesar's is finished, make sure to walk around and check out some of the photos, murals, and other decorations found on the restaurant's walls. Caesar's Restaurant is an institution that has played a critically important role in both the international culinary scene by creating the Caesar Salad, but also in the history of Tijuana for nearly a century.
The proprietor, Cesar Cardini, an Italian living in San Diego at the time but seeking opportunities in Tijuana to avoid restrictions caused by prohibition, opened the hotel as well as an Italian restaurant around 1930. It quickly became popular with both Mexican and American celebrities from Hollywood looking to cross the border so they could enjoy drinks without worrying about prohibition, as well as playing games at the casino too.
Legend has it that during the Fourth of July rush in 1924, with kitchen supplies depleted, Cardini did what he could do with ingredients that remained and prepared the salad tableside with a flair.
This dish born of necessity would go on to become a staple at restaurants around the world.
It is also quite frankly my absolute favorite salad ... but I always ask for extra anchovies!
Getting To Caesar's Restaurant in Tijuana
While Tijuana has gotten a bad reputation recently, I find that during the day and in the primary tourist areas it is as safe as San Diego itself. Tijuana is also very easy to visit, simply take the San Diego trolley to the San Ysidro border crossing and walk across. You can also park on the American side of the border and walk across. Make sure to check border crossing times and check to see if there are any notices that might make your trip more difficult.
Once on the Mexican side of the border crossing, walk to the official taxi stand. Do NOT accept the offers from the various drivers that will invite you to use them as you walk past. It is always best to use the official taxi here and confirm the price for your destination before getting in. From the border crossing, the taxi should only be between $5-$7 (not including tip). Make sure to bring cash and also bring your passport book. Currently, Mexican immigration is not accepting passport cards, so be prepared for that as well.
On the return, Caesar's will be able to call a taxi to pick you up and they even escorted us to the cab they called for us.
This takes a lot of stress out of the process of visiting Tijuana and I can't wait to go back again and explore more of their amazing menu!