As the summer ends and the weather for many of you begins to cool down as we prepare for winter, I prefer to think of all those Caribbean islands that I can't wait to visit again soon. That's why I was so excited to share these two recipes by CÎROC and Mixologist Brandon Sutton inspired by the recently canceled West Indian Day Parade.
These two recipes use CÎROC Pineapple and Coconut vodka that are five-times distilled, made with fine French grapes, and masterfully infused with natural flavors of pineapple and coconut.
With flavorful cocktails using Pineapple and hibiscus as well as refreshing cucumber paired with coconut, wants to bring the West Indian Day parade to consumers this Labor Day Weekend.
While creating the recipe, he drew inspiration from the flavors unique to the West Indies and Caribbean countries, noting "Sorrel is so prevalent in the West Indies and pairs so incredibly well with Pineapple" and "the Coco Cucumber always makes me feel like I'm on vacation on the beach and cucumber water adds a nice, crisp, refreshing balance."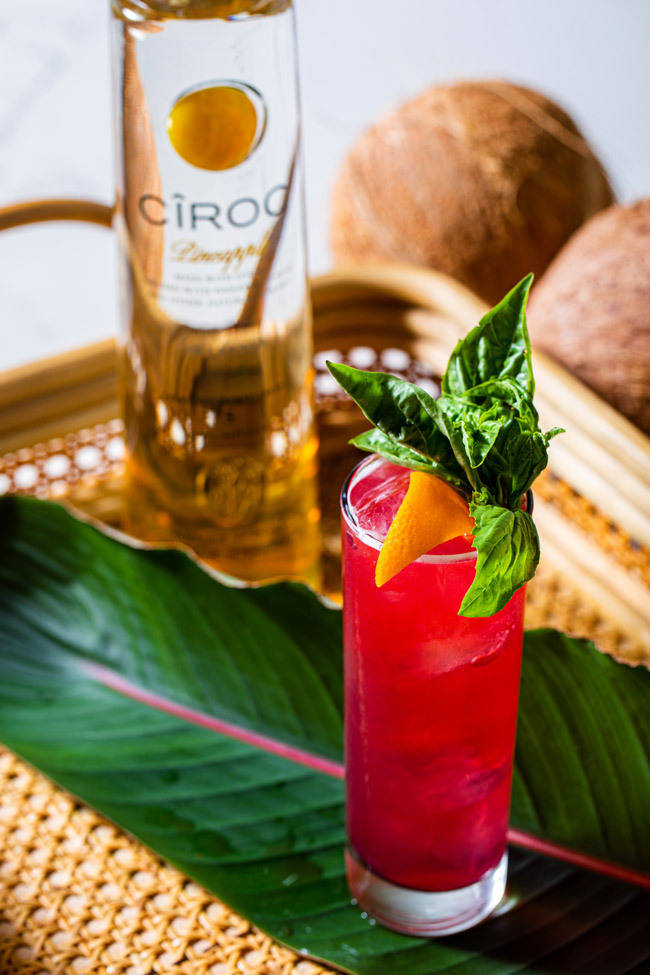 CÎROC Caribbean Breeze
Created by Brandon Sutton
Ingredients
Ingredients:
2oz CÎROC Pineapple
.5oz Lemon Juice
4.5oz Sorrel Blend*
Sorrel Blend*
(Makes 10 servings)
2 cups of Dried Hibiscus
2 tablespoons of ginger, peeled & sliced
1 cinnamon stick
Peel of 1 orange
1/3 cup of honey
6 cups of water
Garnish: Basil and Orange Peel
Glass: Collins Glass
Instructions
Prepare Sorrel Blend by adding ingredients to a pot and simmering for 20 minutes, strain off spices, and cool in the fridge
Mix CÎROC Pineapple, lemon juice, and Sorrel Blend into a cocktail shaker and shake
Double strain into a Collins glass over ice
Garnish with a sprig of basil and orange peel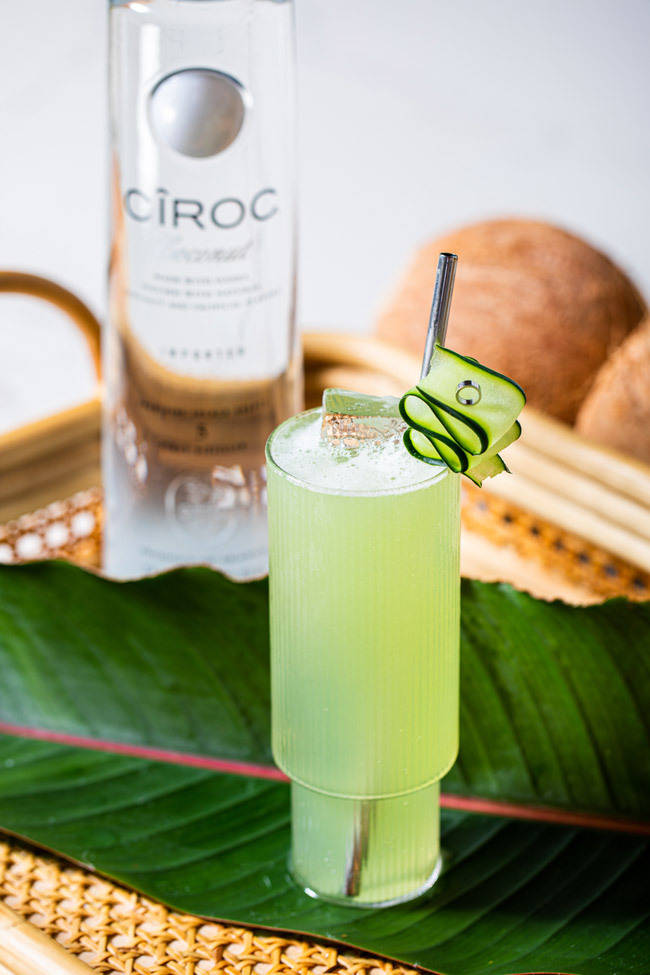 CÎROC Coco Cucumber
Created by Brandon Sutton
Ingredients
2 oz CÎROC Coconut
1oz Cucumber Water
Top with Club Soda
Garnish: Cucumber Ribbon
Glass: Collins Glass
Instructions
Mix CÎROC Coconut into and cucumber water into a Collins glass over ice and top with club soda. Garnish with a cucumber ribbon.