Looking for a great gift for dad? Check out Craft Jerky Co and their "Jerky of the Month" Club where you can get a box of awesome craft jerky selections sent every month.
Honestly, this has everything that you might want in a gift - affordable, fun, and something new every month to open and explore.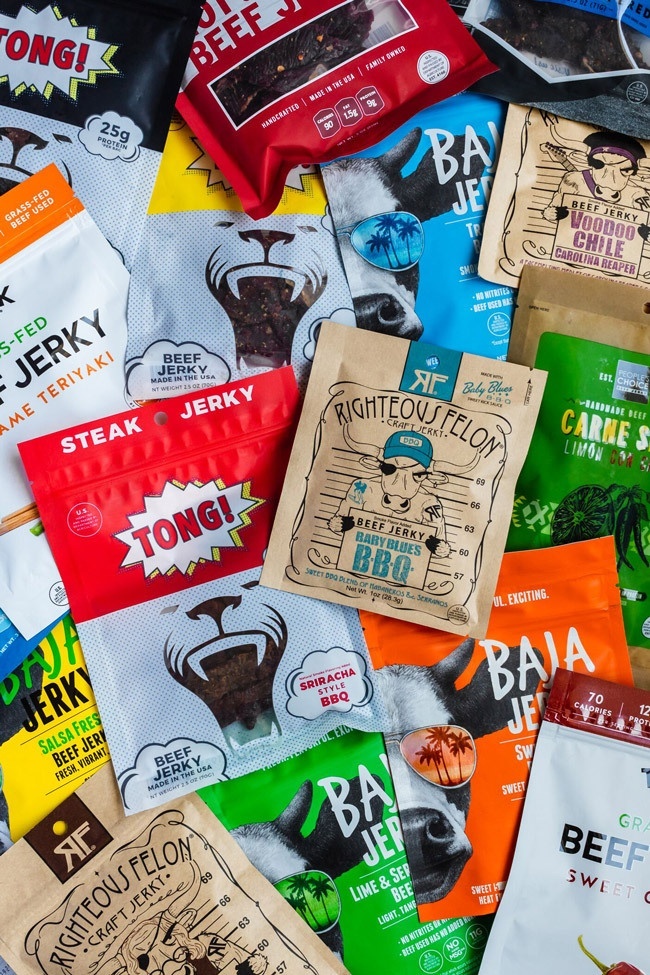 Craft Jerky Co offers three subscription plans that include 8 bags / month for $45, 6 bags / month for $35, or 4 bags / month for $25, or 2 bags / month for $15 and that includes free US shipping!
When you think about it, this is the PERFECT gift for dad or really any man in your life and while beef jerky tends to be more masculine, I've found that tons of people including our #MenWhoBlog Virtual Happy Hour guest, Ashley absolute loves beef jerky too.
So, no matter what you are buying it for, there's little chance that anyone will be disappointed.
Frankly, even myself that has been blessed to get more than my fair share of jerky samples was pleasantly surprised. For instance, this is more than just standard teriyaki (though you may get that too!) you're going to find some new and unique flavors. Personally, I love this since when I go shopping it's a risk to buy something you might not like ... but then how will you ever discover a new favorite?