Comfort food is, well ... comforting. Generally easy and cheap to make, recipes like Chicken and Dumplings have evolved over the years from easy - but time-consuming - to relatively quick and easy using shortcuts. That's what we're doing today. Easy to make, homemade chicken and dumplings where we focus on what's important. For me, that's a healthy recipe that you can whip up fast and fill your family's bellies with something other than the mass-produced package foods where you really don't know where things actually came from.
That's one reason why I like using chicken and other meats from Perdue Farms. They are a sponsor of mine, but I've been a fan of the brand since I was a kid since they always stood for quality but weren't sanctimonious and obsessed always telling you how good they were. Today, that might be one of the reasons why many people still don't know the name outside of the East Coast. Perdue Farms uses family farmers to raise their chickens and they are actually one of the largest producers of organic chicken meat in the world.
For this recipe, I'm using Perdue Harvestland Organic Chicken Thighs as well as Organic Chicken Breasts. This chicken not only was raised by real people - some of whom I've been able to meet and tour their farms - but they are USDA Certified Organic, Non-GMO Project Verified, and never have any antibiotics ever, plus no hormones or steroids added and they are fed an all-vegetarian diet.
Not only do I feel comfort from the fact that they were raised right, but since it comes direct from Perdue Farms to my freezer I never have the fear of not being able to get what I need at the store. This peace of mind right now is pretty important too! if you agree, make sure to check out the Perdue Farms website and use my referral link: https://perduefarms.com/mantripping to save 15% off your order and get free shipping on any order over $119 too.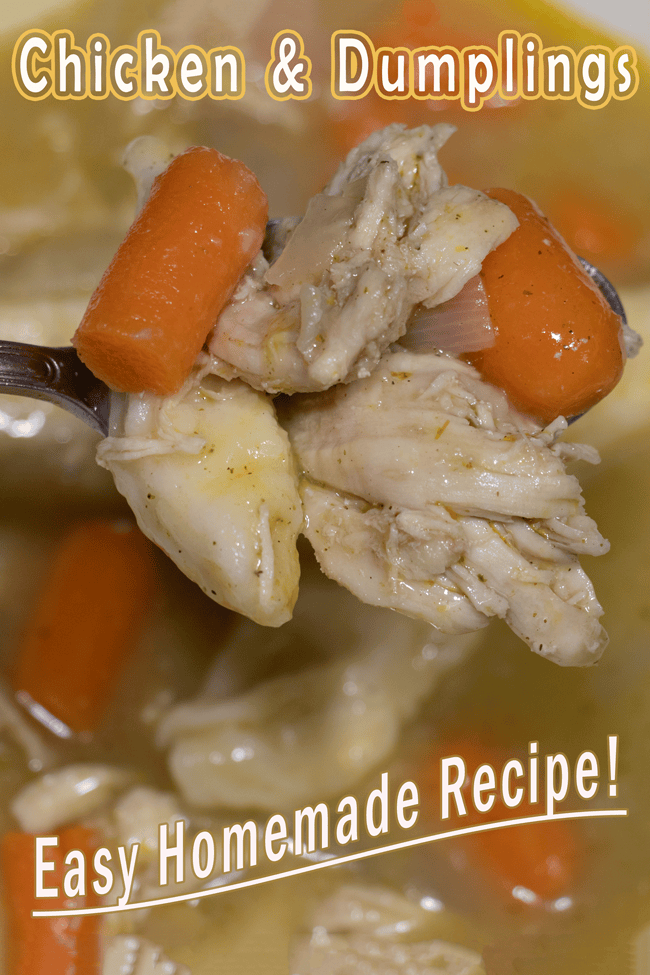 Easy To Make Homemade Chicken & Dumplings Recipe
This recipe is insanely easy to make, with the one complicated part eliminated by swapping out making dumplings by hand for refrigerated biscuit dough.
Ingredients
1 32oz Carton Of Reduced Sodium Chicken Broth
2 Perdue Farms Chicken Thighs
2 Perdue Farms Chicken Breasts
.5 Tsp poultry seasoning (adjust to taste)
1 can of refrigerated biscuits
1 medium yellow onion
2 cups of carrots
1 can of Cream of Chicken Soup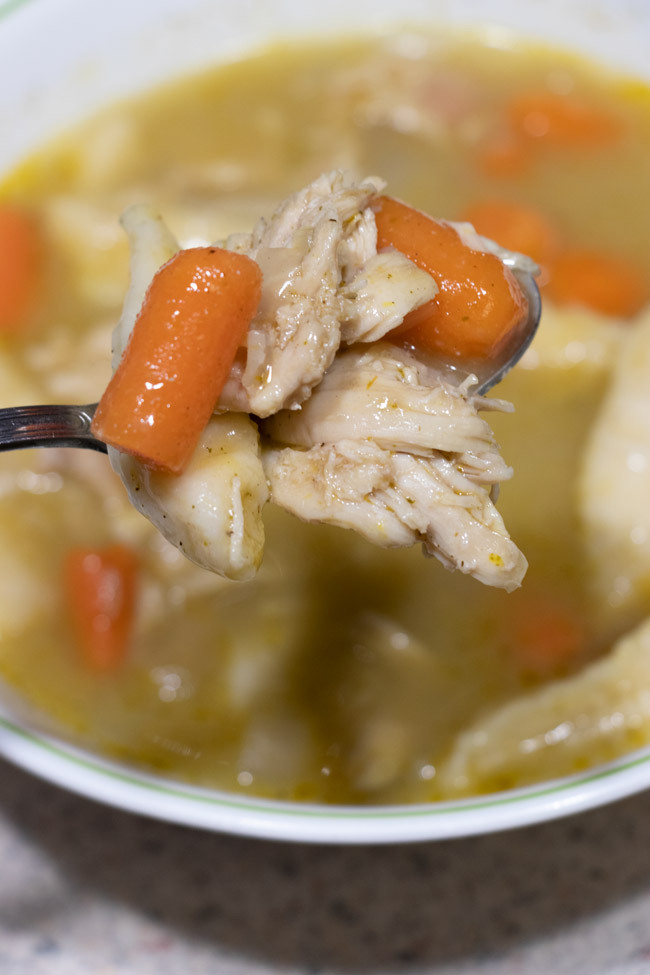 Directions
Chop onions and carrots and add to a medium saucepan along with broth, poultry seasoning, and chicken.
While chicken is cooking, take biscuits out of the package and roll flat, then slice into thin strips.
Once the chicken is cooked, remove from the broth, shred and re-add to the soup along with a can of cream of chicken soup.
Bring the mixture back to a boil and one-by-one place the dumplings into the soup. Continue stirring gently to prevent dumplings from sticking.
Reduce the heat to a simmer, cover, and after about 15-20 minutes your Easy Homemade Chicken and Dumplings should be ready to enjoy!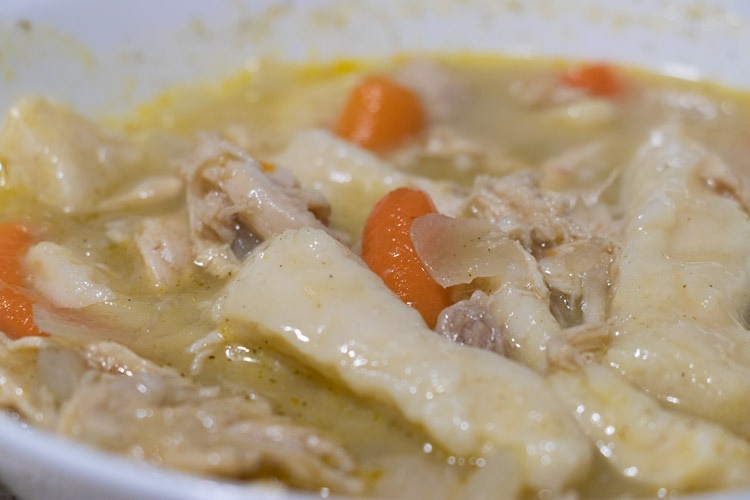 This recipe - by design - has very low sodium. I prefer to add it afterwards and adjust to each person's taste. As a result, you will want to taste it before serving and adjust to your families preferences.