One of the challenges with a restaurant like Fogo de Chao is that meat is the centerpiece of the experience (aside from their amazing service of course!) So while the market table is an essential part of the Brazilian churrascaria, often the salads become standardized. One of the things I love about Fogo de Chao is that every time I visit they have new seasonal additions that are unique, innovative, and generally pretty exciting to taste. It's summer and so that means that it is watermelon season and I was excited to see the latest addition to the market table was a Watermelon Feta Salad. Here's how you can make it at home.
Fogo de Chao Brazilian Watermelon Feta Salad Recipe:
Honestly, this is a pretty simple recipe and while I checked with the folks at Fogo de Chao for exact proportions, you might want to experiment with it on your own. This way you can adjust it to match your tastes.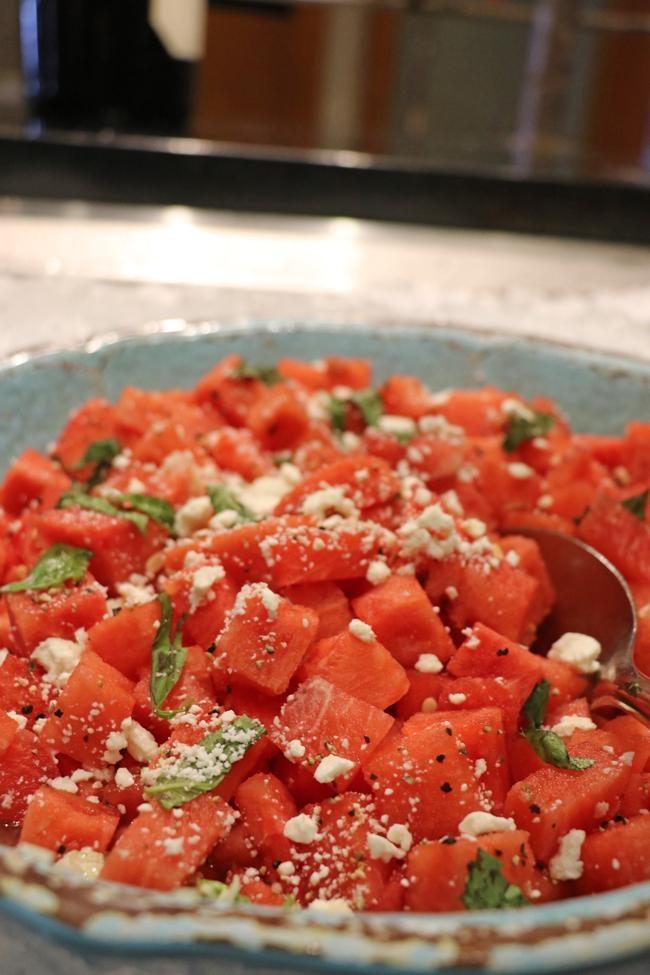 Fogo de Chao Watermelon Feta Salad Ingredients:
Watermelon
Feta Cheese
Basil
Black Pepper
Fresh Mint
Watermelon Feta Salad Preparation:
Chop the watermelon into bite-sized chunks, chop the basil and then mix together in a large bowl with the feta cheese and black pepper.
Now you've got a quick and easy to make summer recipe just like the one you can enjoy at Fogo de Chao Brazilian steakhouse!